Every Time I Die at Double Door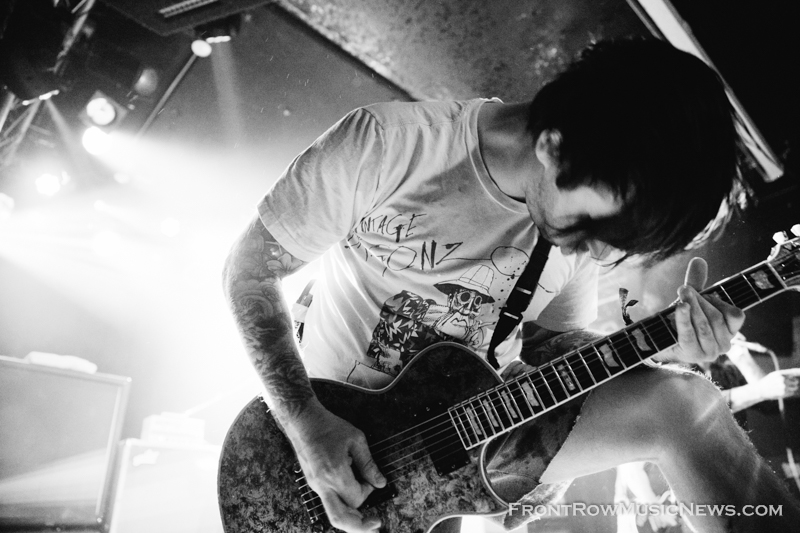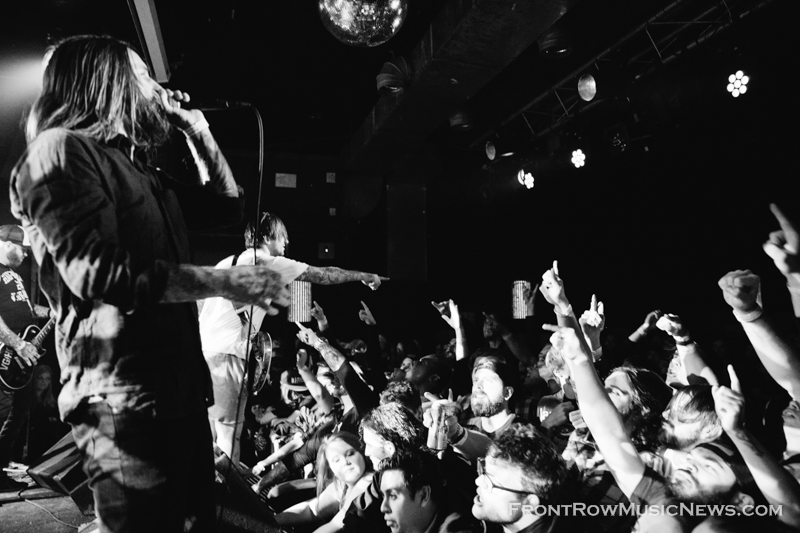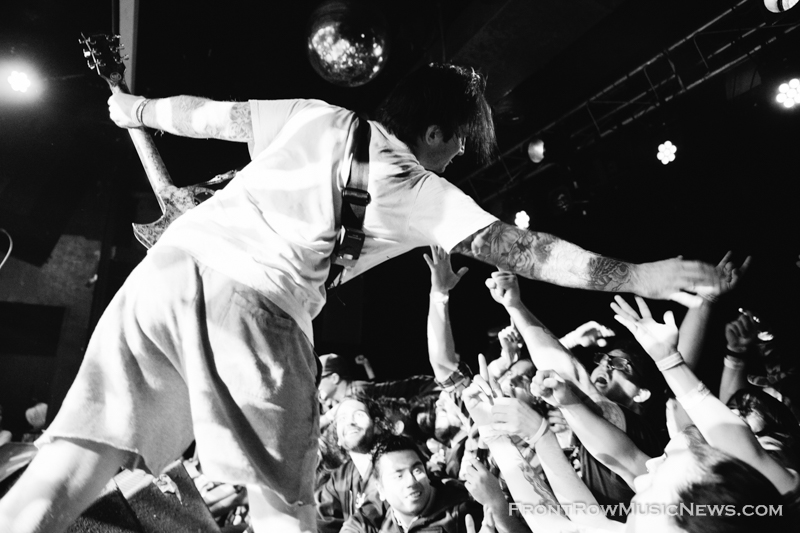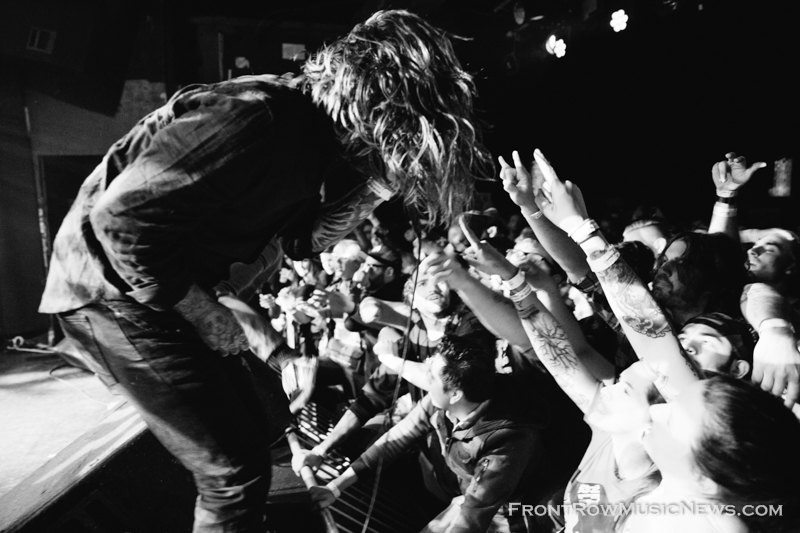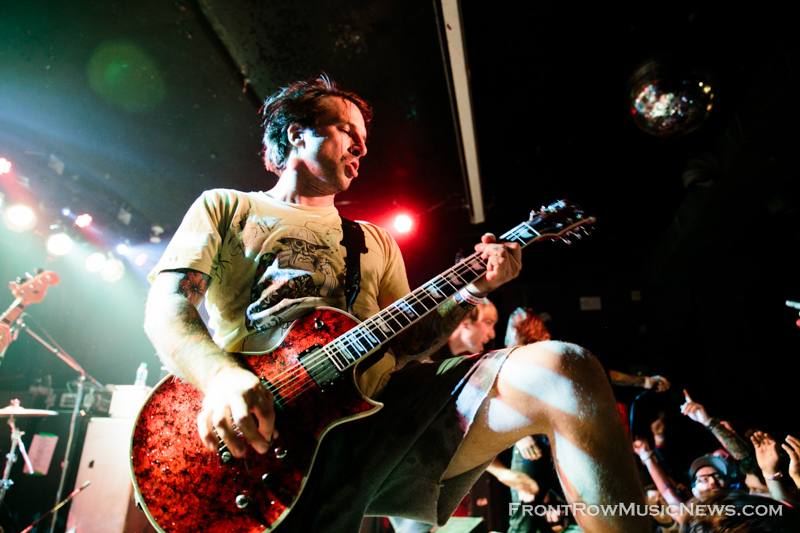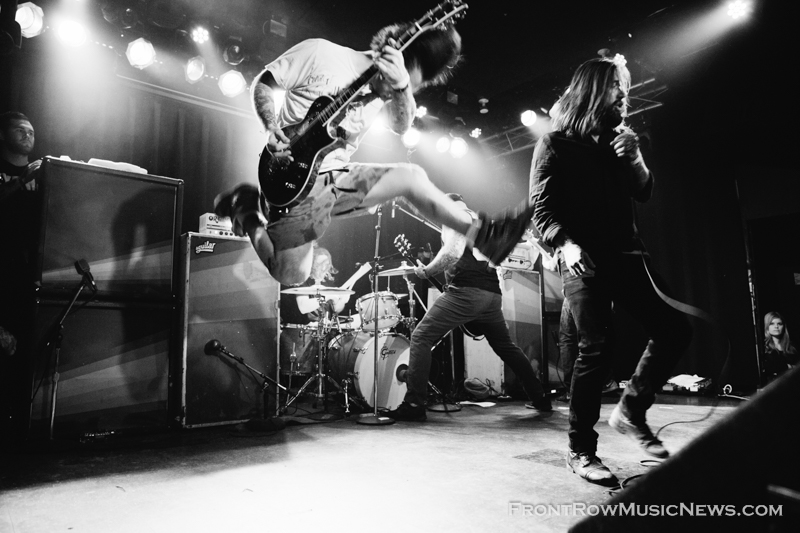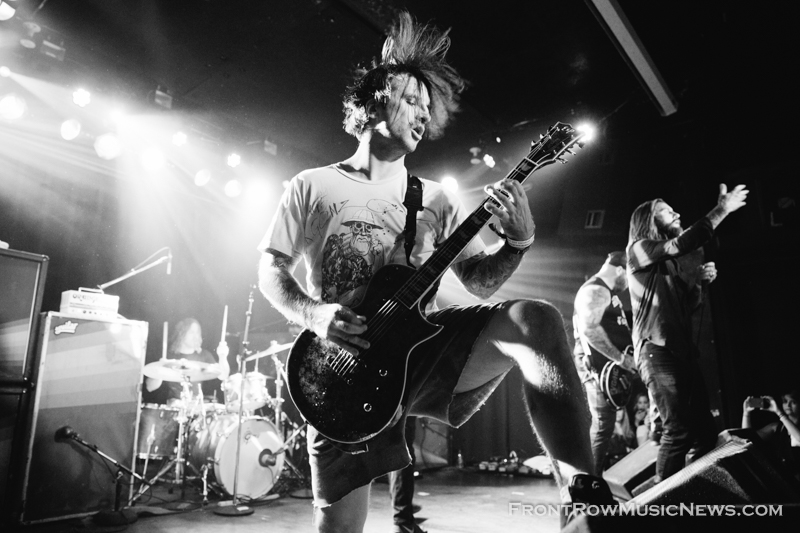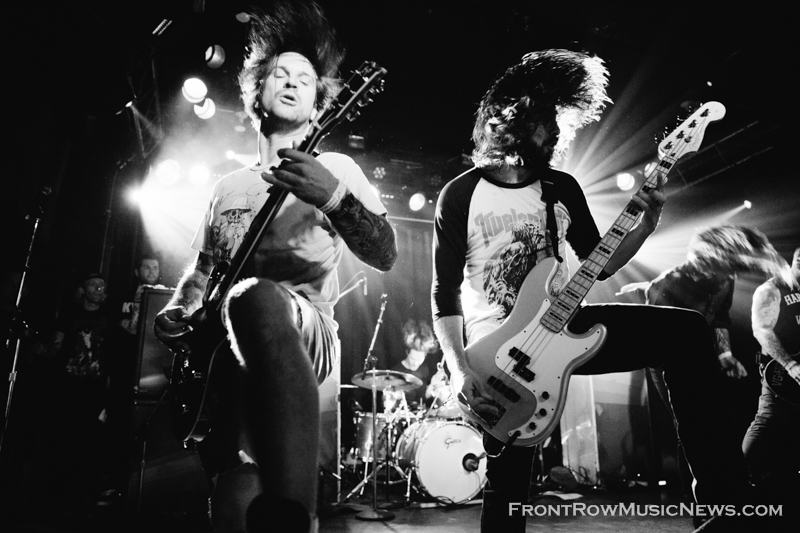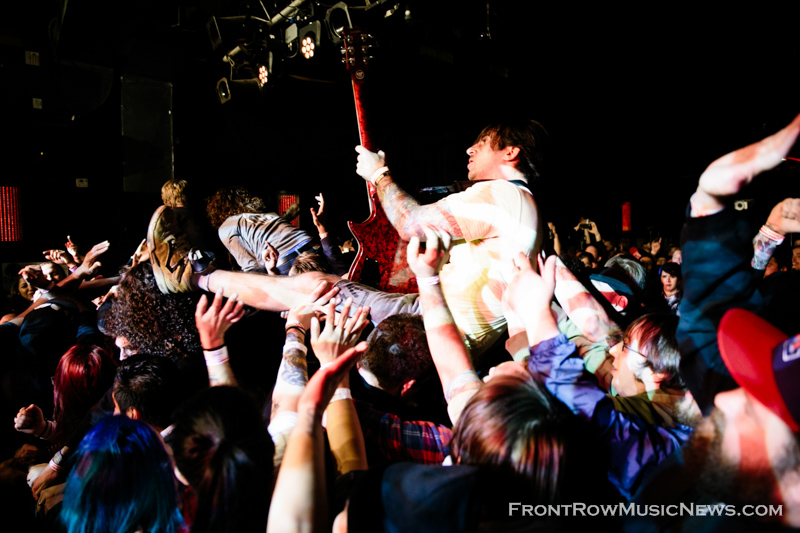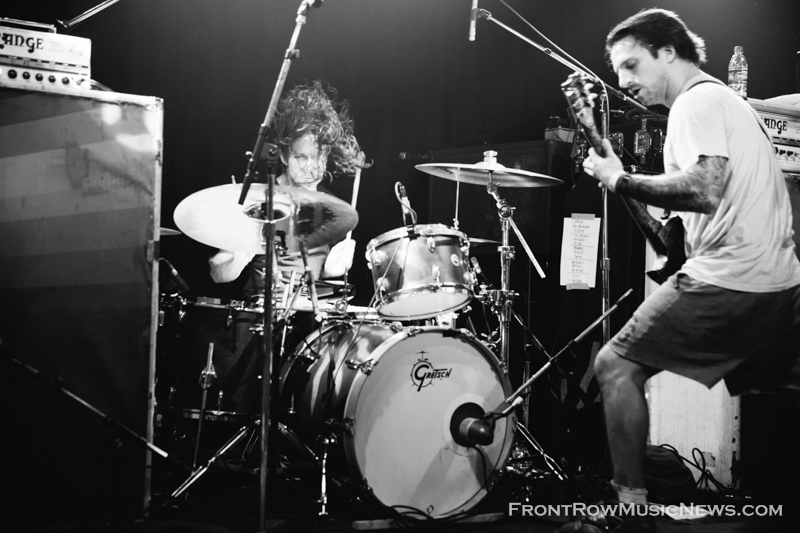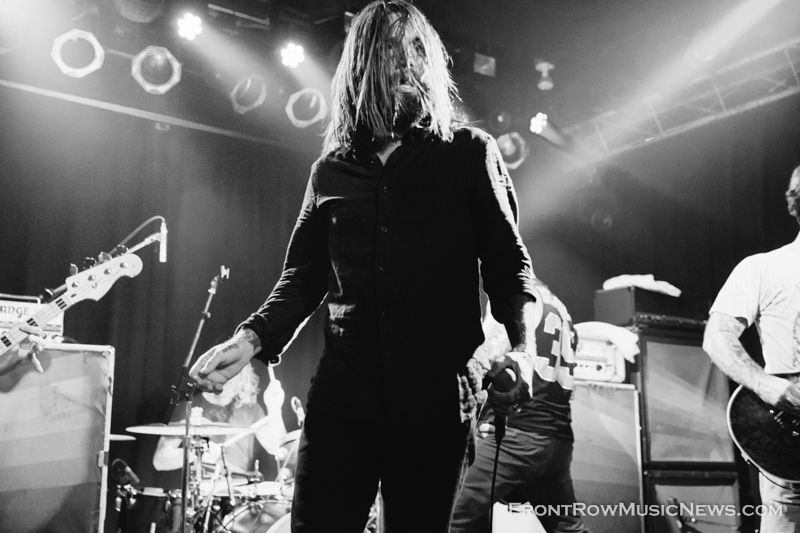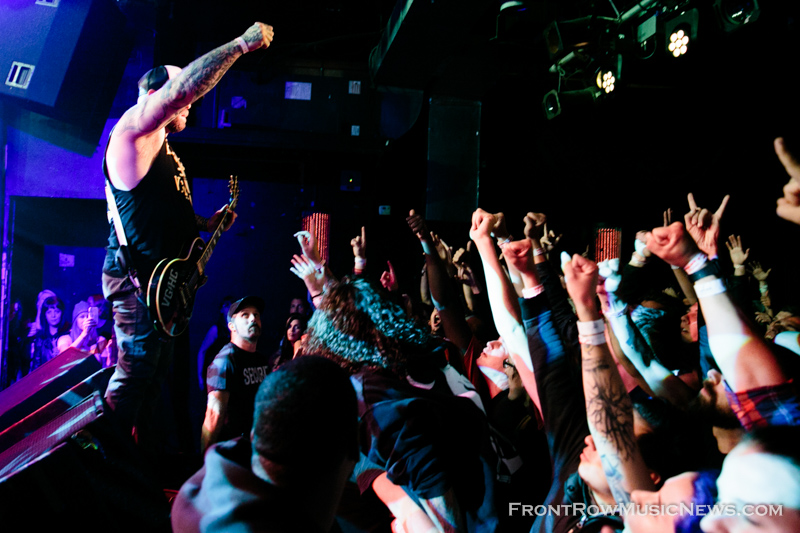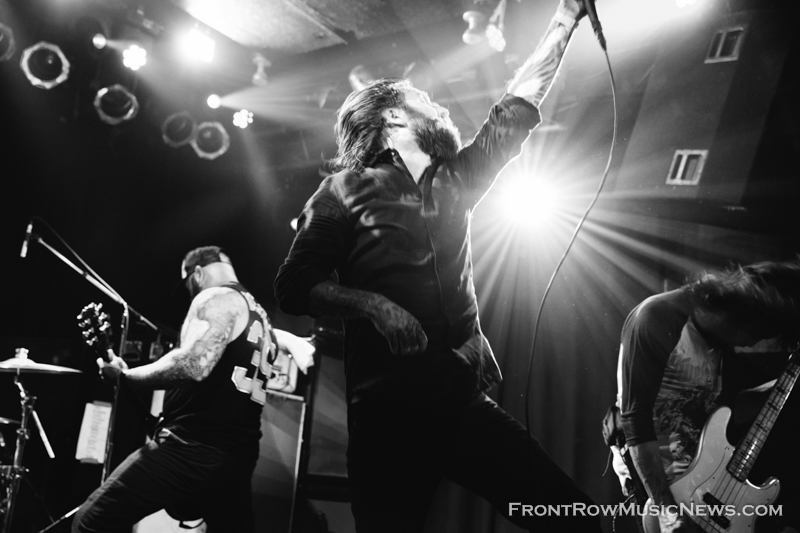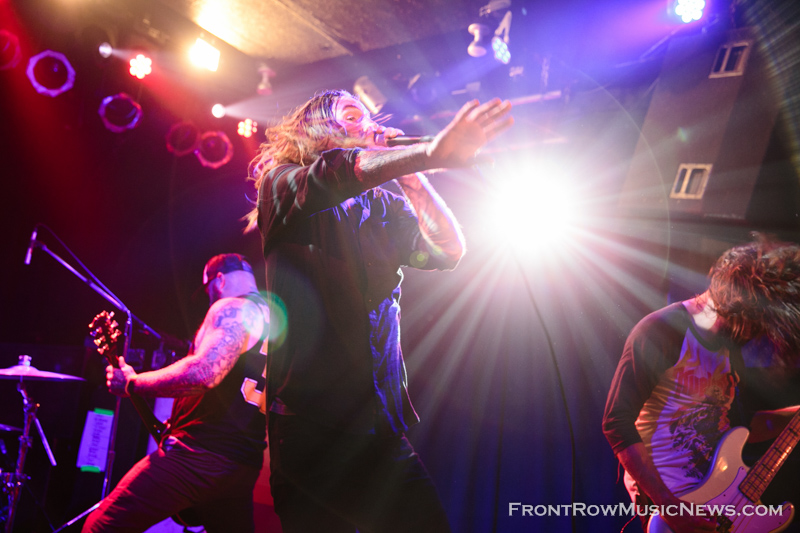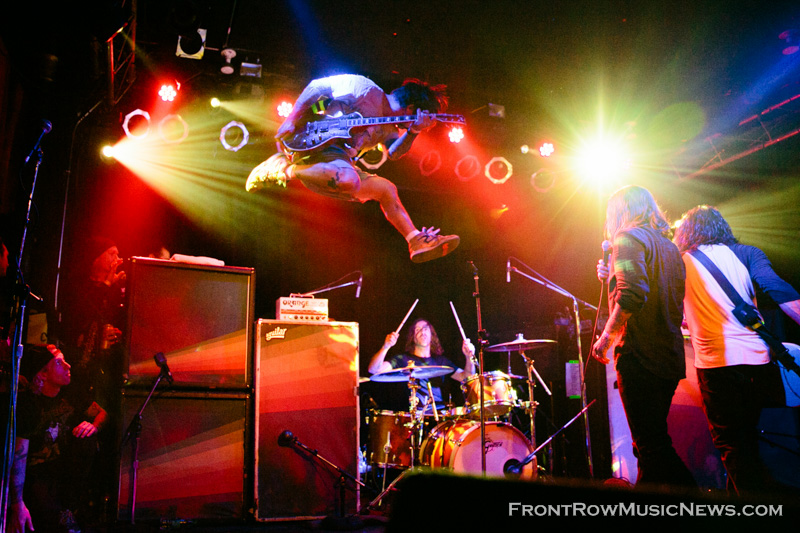 I have been watching Every Time I Die perform for about ten years now and their shows always seem to surprise me. I've come to expect a crazy crowd, posi jumps, and hair whipping around, they brought all that and more to their post Riot Fest show at the Double Door this month here in Chicago.
The barricade keeping the crowd from the stage (and where I was standing to take photos) only lasted about one song before the whole thing came down and all the Every Time I Die fans rushed to the front. Guitarist Jordan Buckley jumped into the crowd just a few minutes into their set, he continued to play his guitar while crowd surfing. If that doesn't get you amped, on a band, check your pulse to make sure you're alive! It's always so fun to be at a show where everyone sings along to every single song which was definitely the case at this sold out show. I was impressed by the range of songs that were played spanning just about their entire career including their newest release, From Parts Unknown.
I love to watch members of a band get close and interact with the crowd, which pretty much every member of ETID did during their set. I think that's such a crucial part of the sense of community built around hardcore music and that particular scene, is that you're a part of what's going on and that the band is there for you just as much as you are there for them.
I can't wait to catch Every Time I Die again when they're back in town playing The House of Blues on December 4th!  Check out Every Time I Die website for tour dates in your area.
About azuree wiitala
You may also like...