From Ashes to New at HOME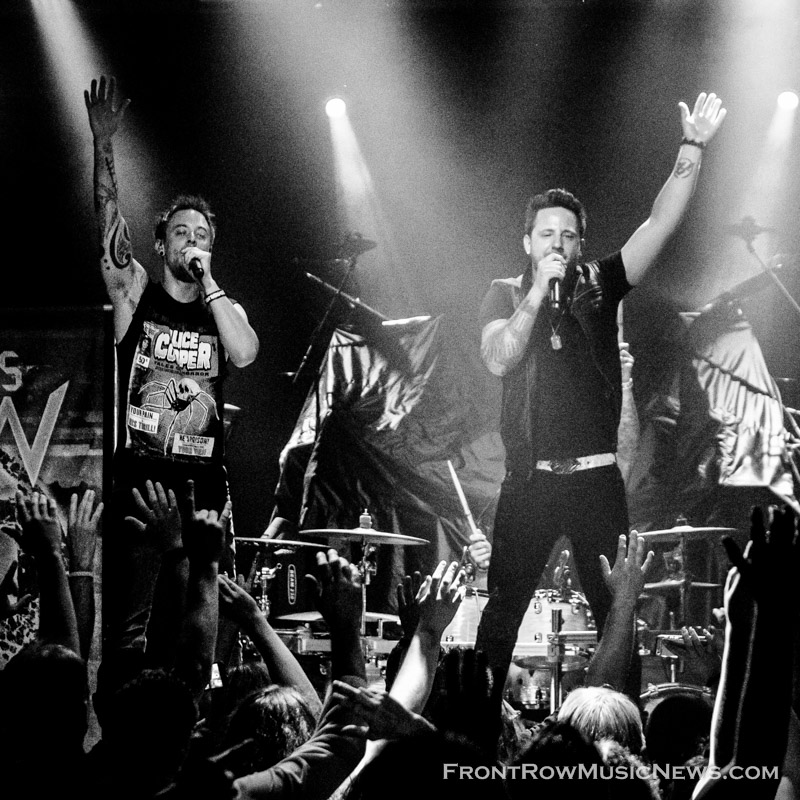 From-Ashes-to-New-Photo-credit-John-Kosiewicz
On May 25, 2016, rap-rock, metal band, From Ashes to New, returned to the Chicago-area to perform at the House of Music and Entertainment (also known as H.O.M.E. Bar) in Arlington Heights, IL. They are wrapping up the "We're All in this Together 2016 Tour" with New Years Day, Escape The Fate and another band we were unfortunately, unable to photograph.
Hailing from Lancaster, Pennsylvania, the five piece band consists of vocalists, Matt Brandyberry and Chris Musser, guitarist Branden "Boo" Kreider, drummer Tim D'onofrio, and bassist Garrett Russell. They are currently supporting their debut studio album, Day One, which was released on February 26, 2016 via Better Noise Records.
From Ashes to New will be starting on the Vans Warped Tour. Check out the From Ashes to New website for the latest show dates and to keep up with the latest on the band.
Tags: From Ashes to NewH.O.M.E.House of Music and Entertainment
About John Kosiewicz
You may also like...