Generation Axe shred Copernicus Center in Chicago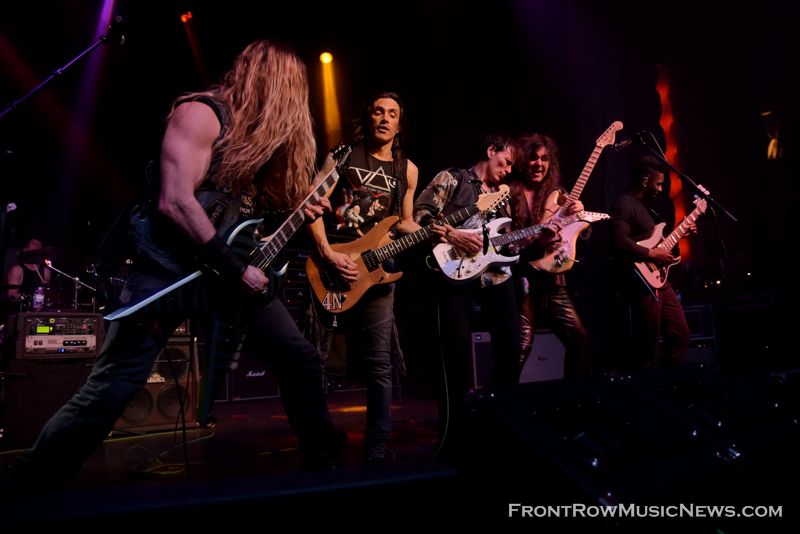 On April 29, 2016, the Generation Axe Tour made a stop in the Chicago area at Copernicus Center. The stage shared five guitar greats on one date, featuring Steve Vai, Zakk Wylde, Yngwie Malmsteen, Nuno Bettencourt, and Tosin Abasi. The night's performance went on for nearly four hours of continuous guitar shredding.
The night's setlist included songs from each of their various catalogs, as well as joining forces on some well-known songs. For the opening song of the show, all guitarist appeared while playing Boston's "Foreplay". Although playing together, each guitarist was spotlighted and then showing all the artists in the conclusion of the song. Other highlights from the night included: Zakk Wylde performed a solo in the aisle where he got up close with the audience; throughout the night, various combinations of artists performing together, such as Yngwie Malmsteen with Steve Vai on "Black Star"; closing with The Edgar Winter Group's "Frankenstein" and Deep Purple's "Highway Star".
Tags: Copernicus CenterGeneration AxeNuno BettencourtSteve VaiTosin AbasiYngwie MalmsteenZakk Wylde
You may also like...