"Ghost" At The Florida Theatre, Jacksonville, FL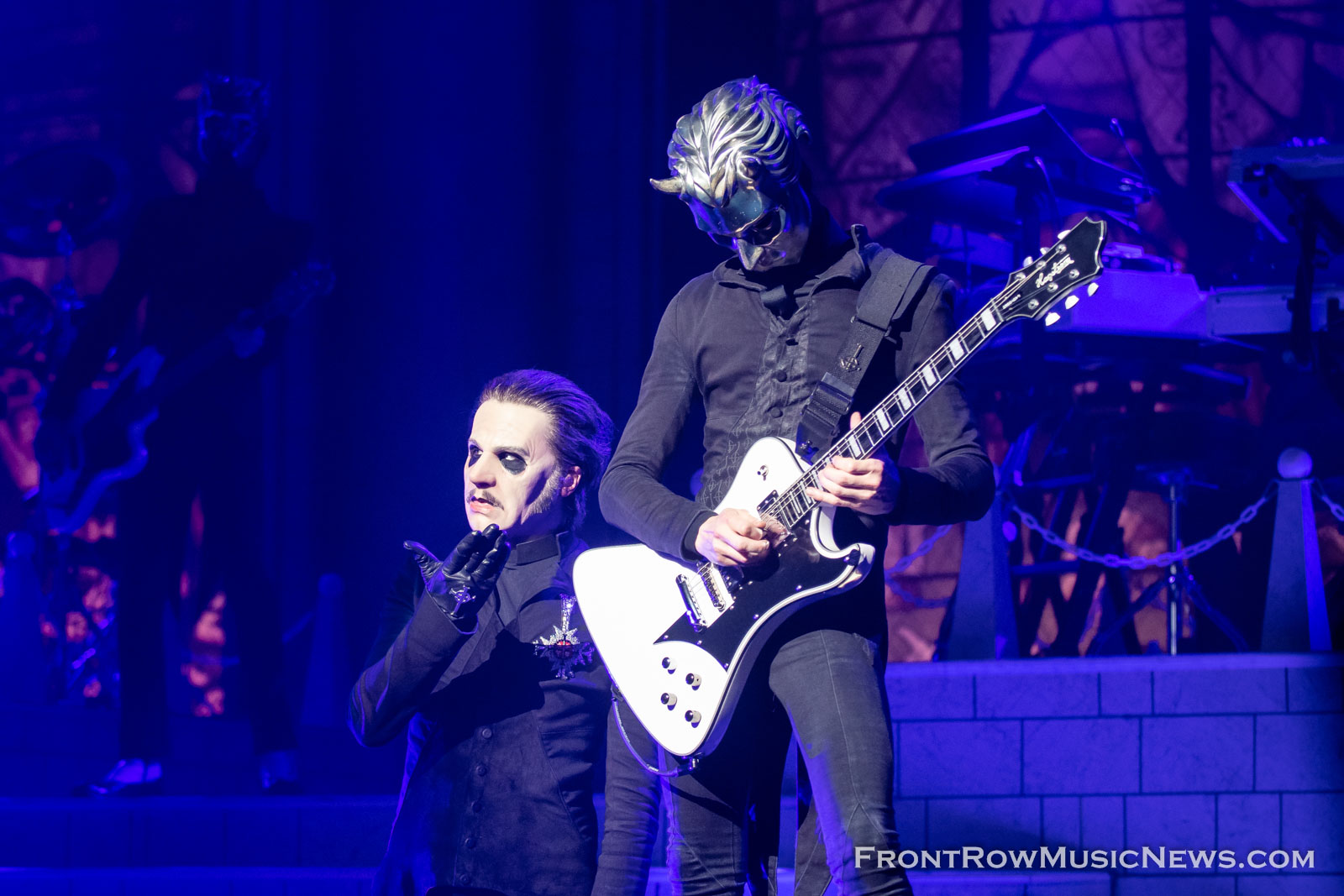 Ghost-Photo-credit-Daniel-Moll
Grammy® Award-winning Swedish rock/pop band, Ghost, kicked off their massive North American fall, A Pale Tour Named Death Tour, on November 1 in Chicago, IL. One month later, on December 1, 2018, the tour stopped for a performance at Florida Theatre located in downtown Jacksonville, FL. Built during the Mediterranean Revival architectural boom of the 1920s and opened in 1927, the historical theatre was perfect for the striking stage set, since Ghost is well-known for its theatrical stage shows. The acoustics in the theatre was amazing for the band's sound, along with the energy of the crowd that night which could be felt throughout the venue.
Despite being in the news for having a Satanic theme in there songs, a church praying for the people in front of the venue, and the Ghouls that make up the band, the venue was nearly sold out. The band definitely has a large following and the fans had a great time, dressing up and wanting to look like their favorite band members. Prior to the start of the show, the crowd was calm and relaxed. However, once the lights went down and the band appeared on stage, the audience was ready to sing with every song of the night. Similar to a play, the Ghost show was presented in two acts with an intermission lasting approximately two-hours.
The setlist included some of the band's most popular songs from Ghost's catalogue including selects from the band's new album Prequelle. There were many parts with just the band playing for several minutes which was very awesome and they had a good time during these parts where they got the crowd involved as well. My personal favorite song was "Rats" which was the first single off Prequelle which was released on June 1, 2018. In the end, I have to say I loved this concert and it is a band I would definitely go see again and would encourage anyone to go to the concert and not miss it when they come around, it is definitely worth attending!!
Be sure to keep up with the latest information and tour dates at the official Ghost website: Ghost-Official.com
Ghost Setlist (from setlist.fm)
The Florida Theatre, Jacksonville, FL
December 1, 2018
Act 1:
Ashes
Rats
Absolution
Idolatrine
Ritual
Con Clavi Con Dio
Per Aspera ad Inferi
Devil Church
Cirice
Miasma (with Papa Nihil saxophone solo)
Jigolo Har Megiddo (acoustic)
Pro Memoria
Witch Image
Life Eternal
Act 2:
Spirit
From the Pinnacle to the Pit
Majesty
Satan Prayer
Faith
Year Zero
Spöksonat
He Is
Mummy Dust
If You Have Ghosts (Roky Erickson cover) (with band introductions)
Dance Macabre
Square Hammer
Encore:
Monstrance Clock
You may also like...