HIM Goes Out with a Bang at Chicago's House of Blues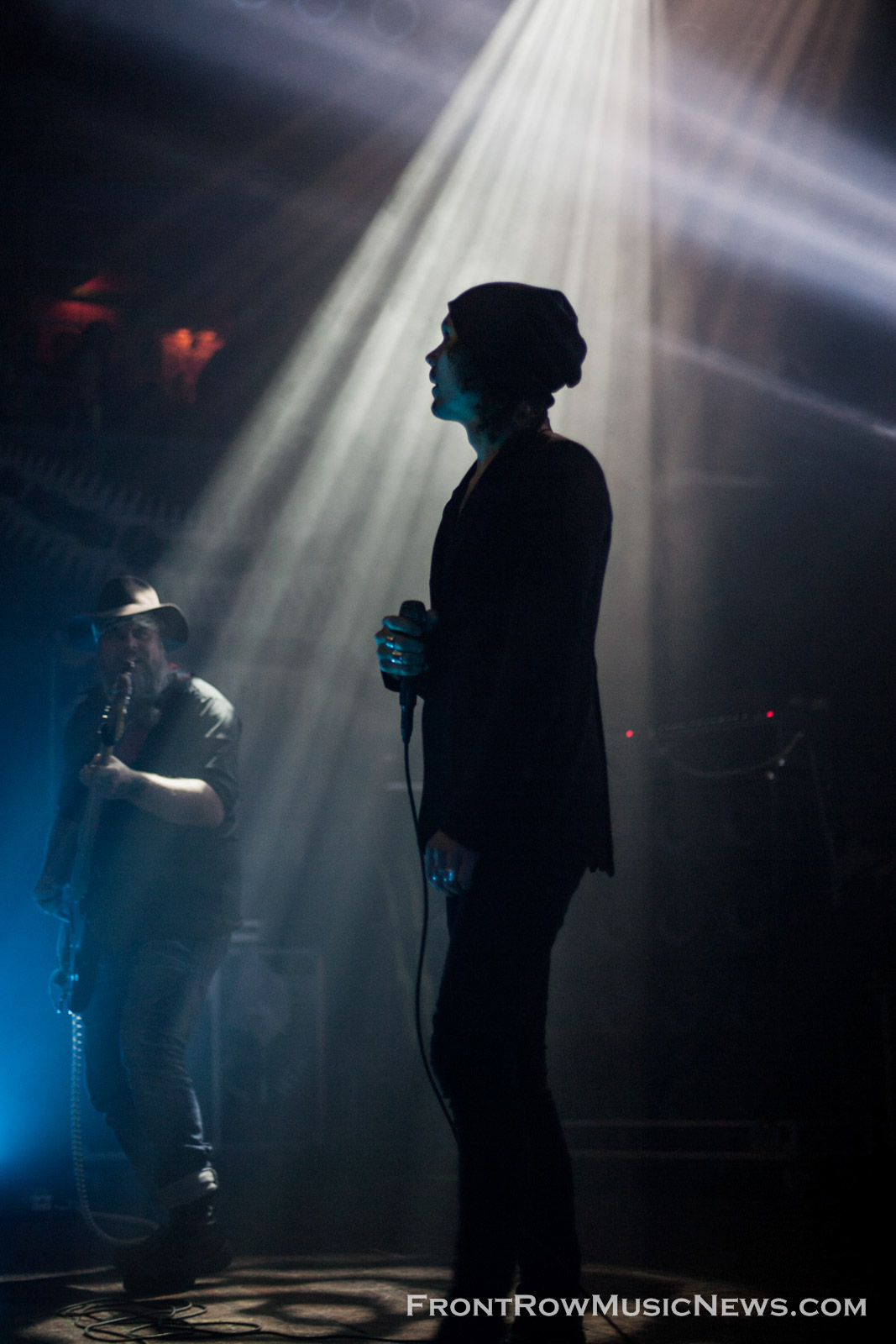 HIM-Photo-credit-Erica-McKeehen
On November 10th, 2017, iconic gothic rock gods HIM — one of the most successful Finnish rock bands of all-time and the first Finnish band to gain gold record status in America — stormed the stage at Chicago's House of Blues, followed by thrilling performances from 3TEETH and fellow skate-r scene-sters CKY, playing a packed set performance reflecting an immense eight-album career.
HIM setlist, 11/10/17
1. Buried Alive By Love
2. Heartache Every Moment
3. Your Sweet Six Six
4. The Kiss of Dawn
5. The Sacrament
6. Tears on Tape
7. Rip Out the Wings of a Butterfly
8. Gone with the Sin
9. Soul on Fire
10. Wicked Game (Chris Isaak cover)
11. Killing Loneliness
12. Poison Girl
13. Bleed Well
14. Heartkiller
15. Join Me in Death
16. It's All Tears (Drown in This Love)
17. In Joy and Sorrow
18. Right Here in My Arms
19. The Funeral of Hearts
Encore:
Razorblade Kiss
Rebel Yell (Billy Idol cover)
Fronted by the charmingly ghoulish Ville Valo, whose Poe-like lyrics and brooding vocals smolder, HIM formed in 1991 when Valo recruited original bass guitarist Mikko "Mige" Paananen, but disbanded after only two years. Returning in 1995 with a drummer, a keyboardist, "Mige" on bass, and guitarist Mikko "Linde" Lindström, the freshly rebuilt HIM (originally His Infernal Majesty) released their debut album Greatest Lovesongs Vol. 666 in 1997. Following more line-up changes including the addition of long-time drummer Mika "Gas Lipstick" Karppinen and keyboardist Juska Salminen, the band released the album Razorblade Romance in 2000 (featuring prime tracks "Join Me in Death" and "Gone With the Sin") which reached number one in Finland, Austria and Germany. Gaining more notoriety, HIM then released Deep Shadows and Brilliant Highlights and Love Metal in 2001 and 2003 and toured the UK and USA following the charted success of those two releases. However, after the group's most commercially successful album, 2005's Dark Light, Valo's personal life became problematic, he took ill, and with more line-up changes following albums Venus Doom and Screamworks — the band went on hiatus. Eventually, following the release of Tears on Tape and suffering medical issues of his own, "Gas" left in 2015 and was replaced by current drummer Jukka "Kosmo" Kröger.
As the show was apart of HIM's official Farewell Tour (the band announced they would disband following their performance on New Year's Eve. at the annual HIM-initiated Helldone Festival in Helsinki) fans covered from head to toe in heartagrams rocked hard into the night, serenaded by the aggressive yet melodic metal stylings of their favorite adolescent angsty bands.
For more information and tour dates, be sure to check out HIM's official website: heartagram.com.
About Erica McKeehen
You may also like...