Hollywood Undead at Bottom Lounge in Chicago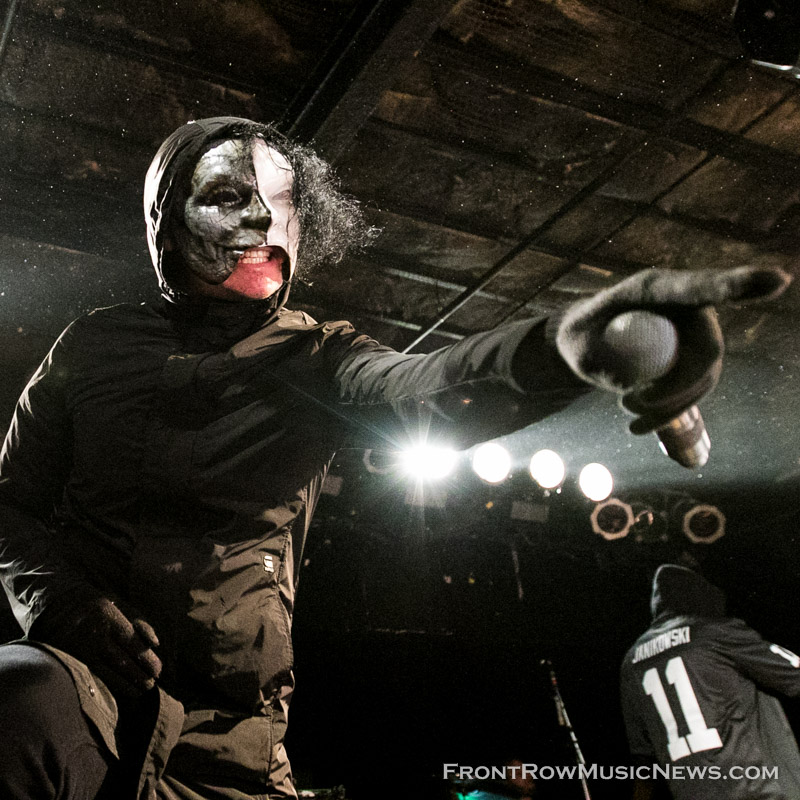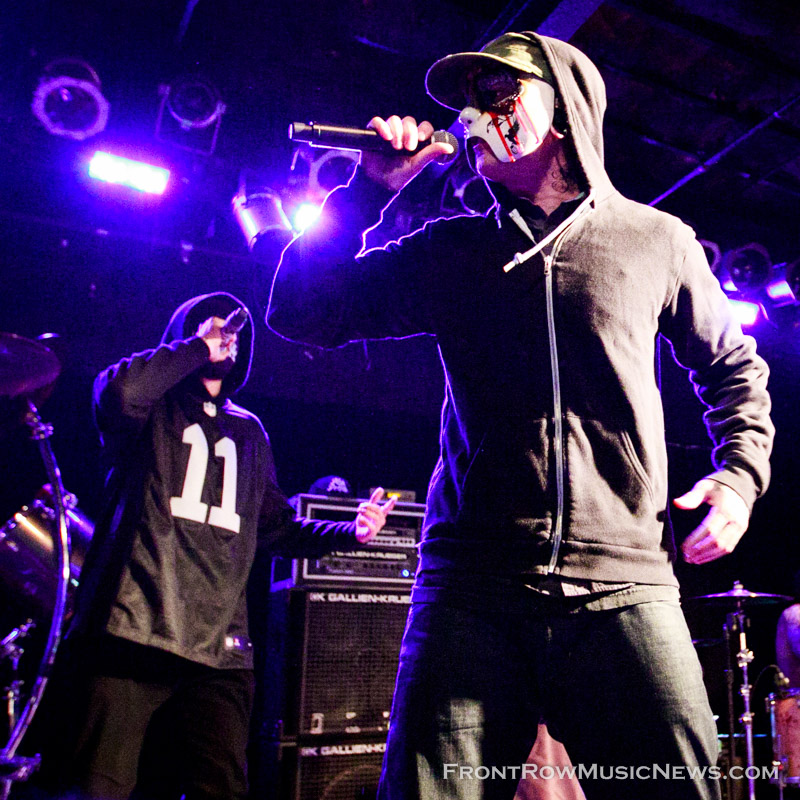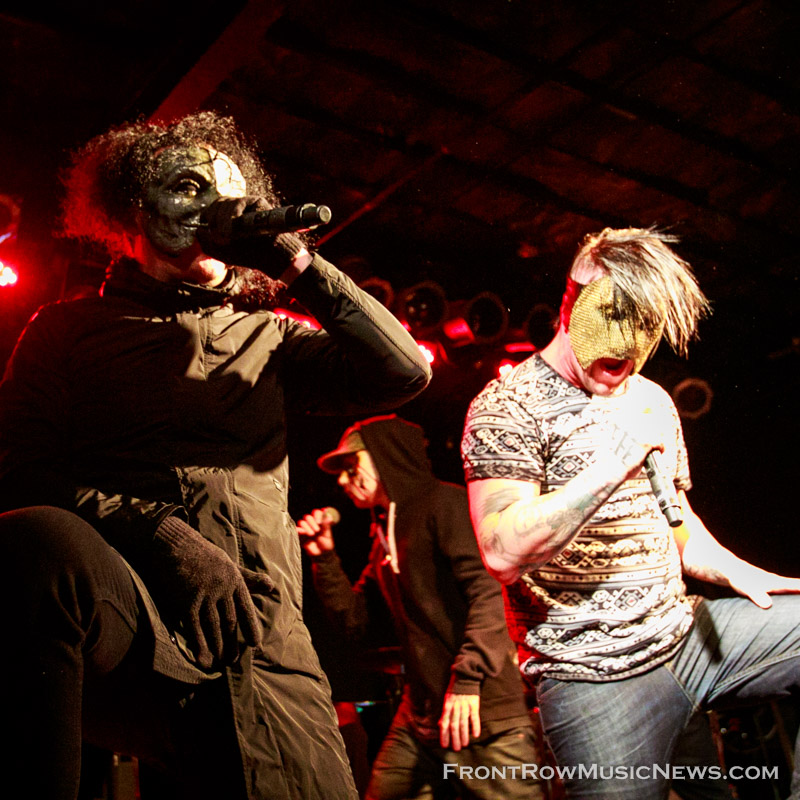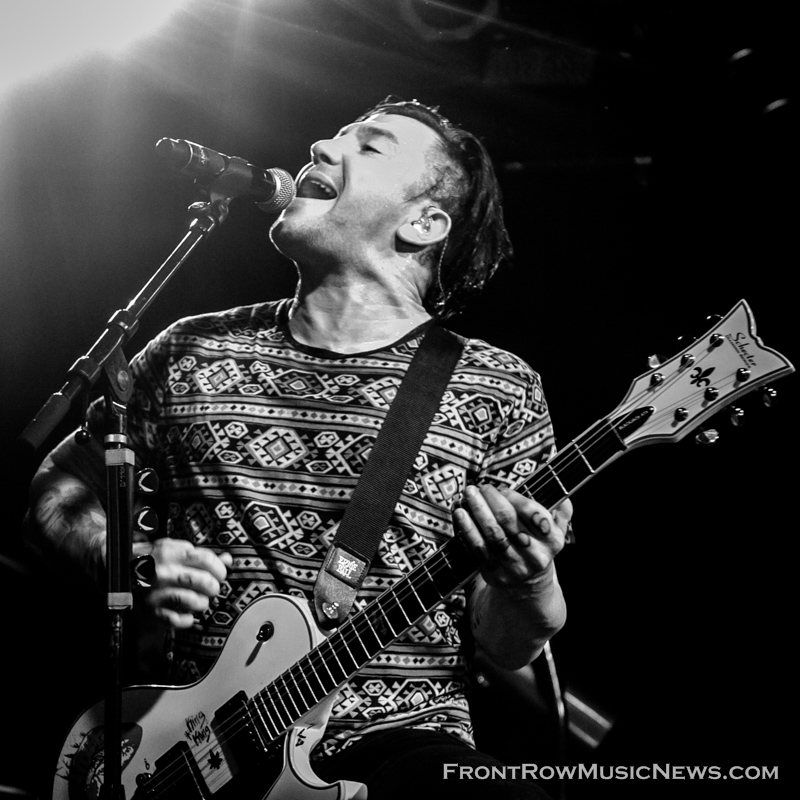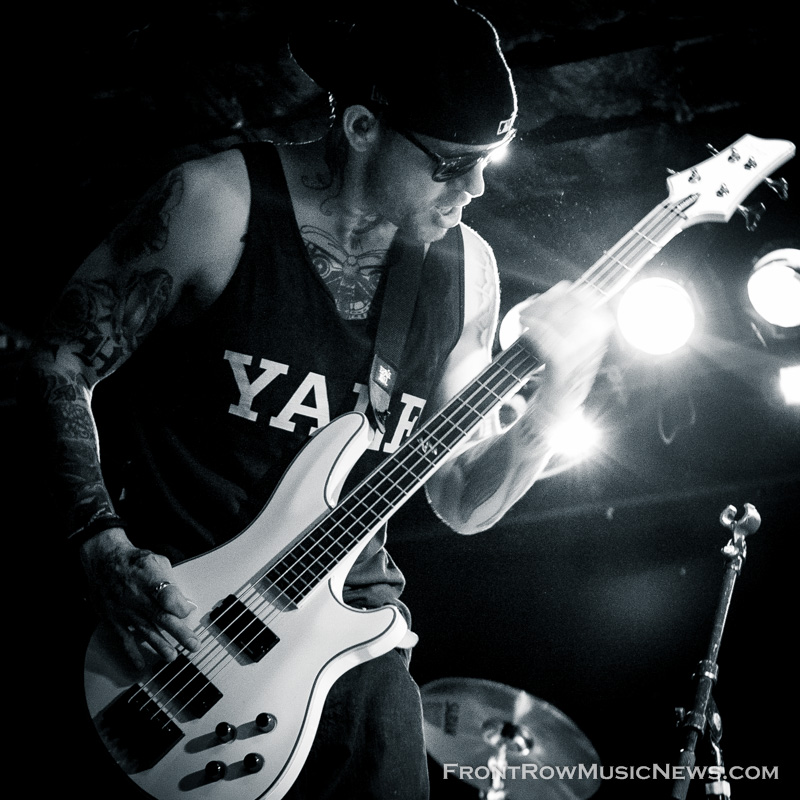 On St. Patrick's Day 2015, Hollywood Undead, with their raw aggression, were ready to "get the party started" in Chicago.  The unique rap rock band, Hollywood Undead, from Los Angeles, California, performed to the sold out crowd of HU Soldiers at the Bottom Lounge.  Hollywood Undead fans, also known as the Undead Army, came from all over the Chicago area, as well as from out of state, and were eager to see, in person, the band wearing their new unique masks.  One mother, with her teenage daughter and daughter's friend, made the track from Arkansas. Definitely dedicated fans, considering the girls weren't even on Spring Break yet.
Current members of Hollywood Undead include: Jorel "J-Dog" Decker in a beige mask with two of the band's mascot "Dove and Grenade"; Matthew "Da Kurlzz" St. Claire with the half-and-half mask: left side is white, angry, while the right side is gunmetal grey, smiling; Dylan "Funny Man" Alvarez with a mask with "LA" written on it; George "Johnny 3 Tears" Ragan with a mask that is light blue on white background; Jordon "Charlie Scene" Terrell with a black bandana with white print; and Daniel "Danny" Murillo with a gold colored chainmail mask.
With the exception of playing I'm Shipping Up to Boston by Dropkick Murphys during the pre-show opening song, this was far from your typical IrishFest.  Actually, it appeared that maybe Charlie Scene was the only actual member of the band with some Irish heritage. Charlie Scene even made reference, "No one pinch me. I didn't where green. Hands off".  He then commented to Johnny 3 Tears, "You old Irish f*ckin' bastard", who replied back with, "I'm f*ckin' Scottish dude!"
With girls screaming, guys cheering and everyone chanting, "Undead! Undead! Undead!", the set started with the current Hollywood hit song, "Unusual Suspect"s.  The die-hard HU Soldiers, already knowing the words, sang along, "I think I've lost my mind, But I'm feeling so alive…".  Next, was the band's anthem and fan favorite, "Undead", from their debut album, Swan Songs. Throughout the evening, Undead Army sang along as Hollywood Undead played songs from all five albums: Swan Song, Desperate Measures, American Tragedy, Notes from the Underground, and most recent, Day of the Dead.  During the song, "Comin' in Hot", a fan was chosen to join the band on stage and sing along with the band. The night ended with "Hear Me Now".
Visit Hollywood Undead website for the latest tour dates and information about the band.
About John Kosiewicz
You may also like...