Imagine Dragons celebrate with Chicago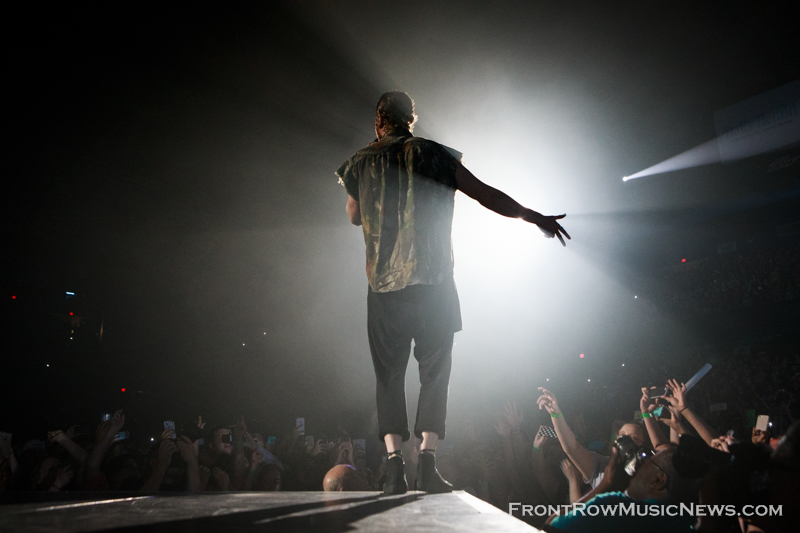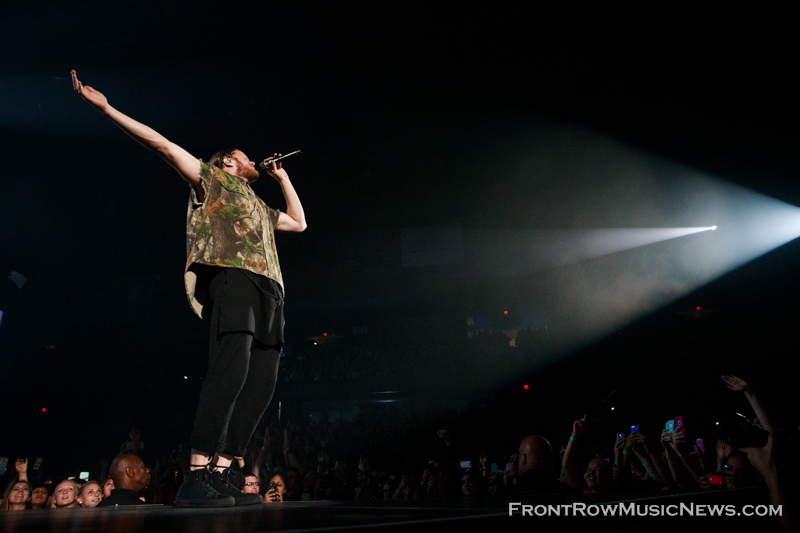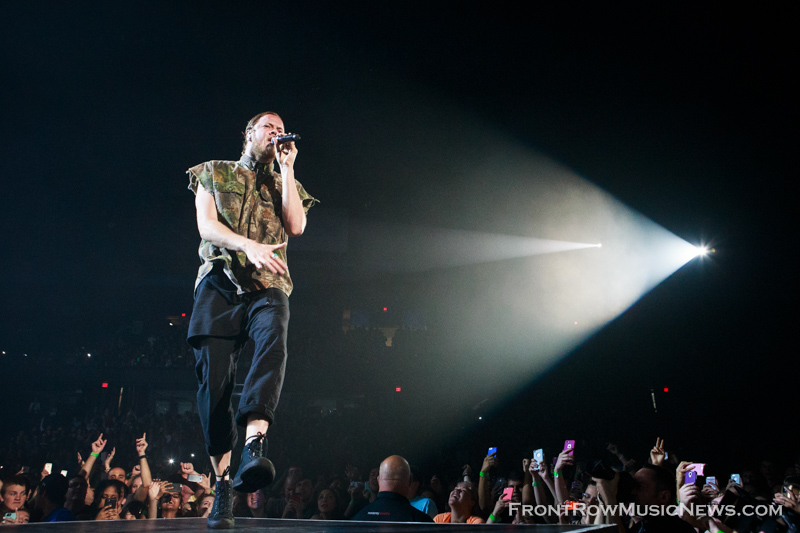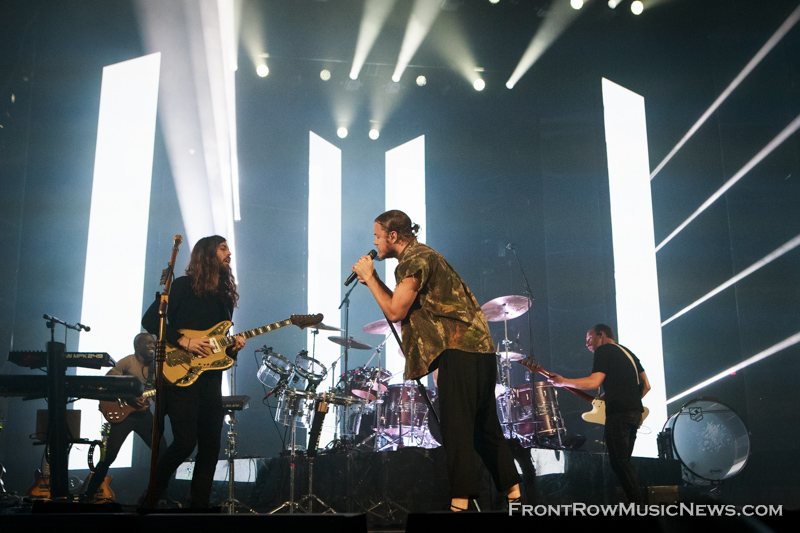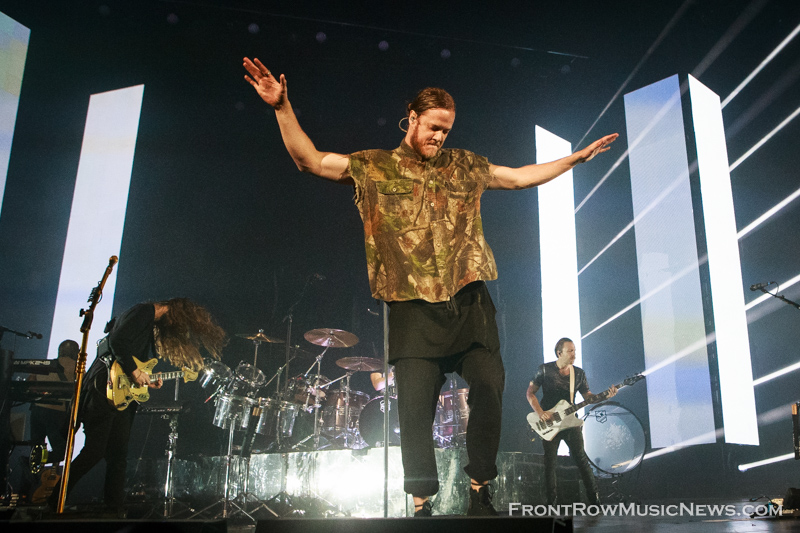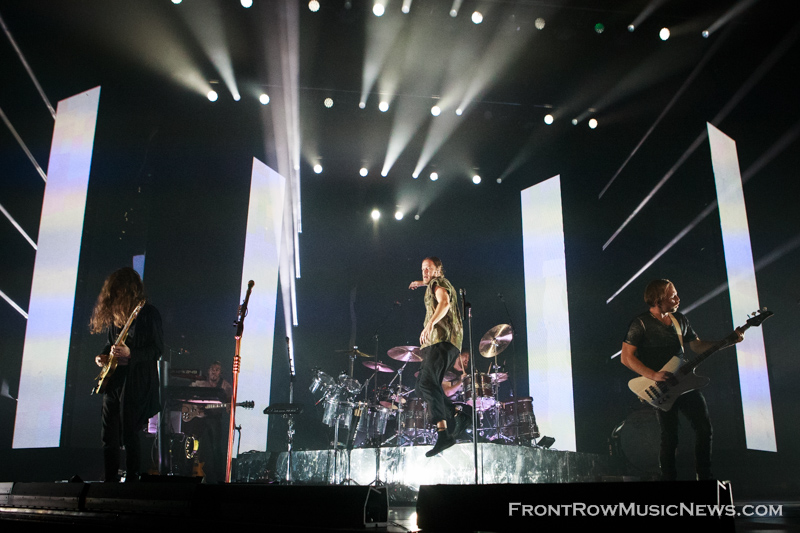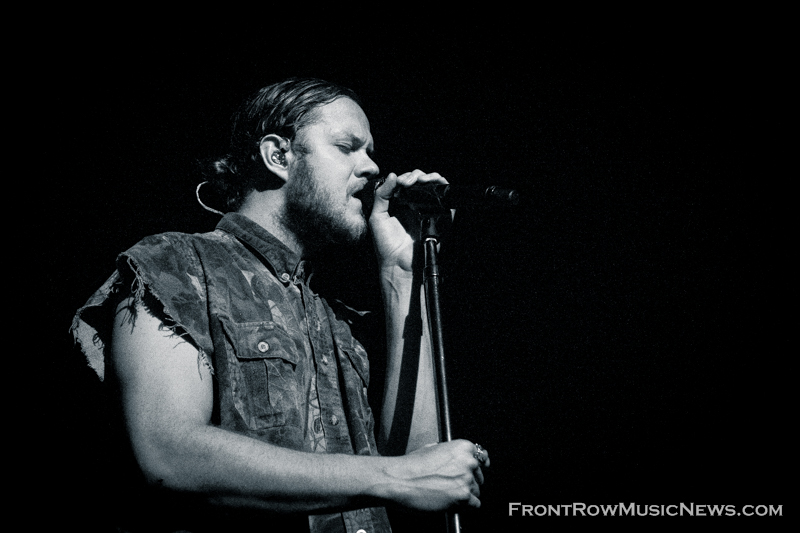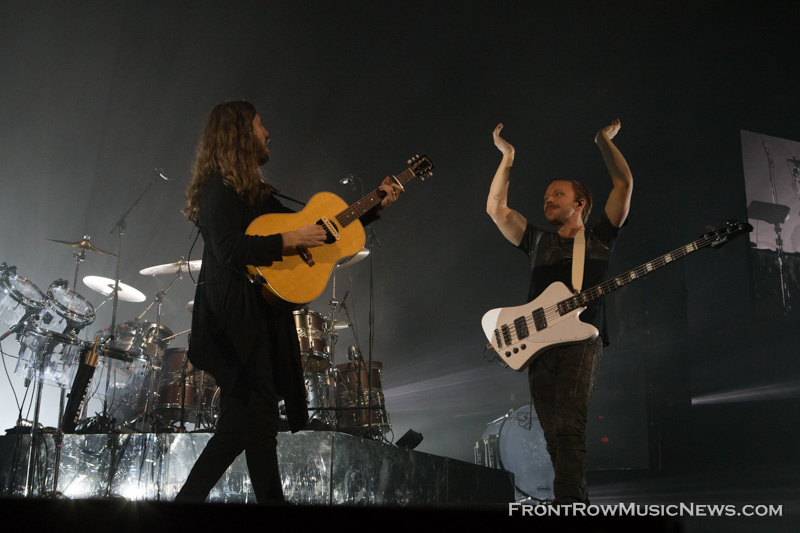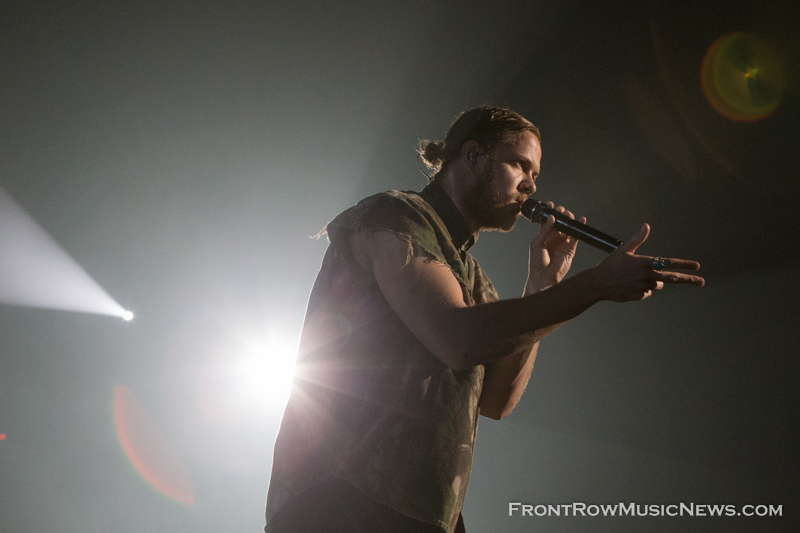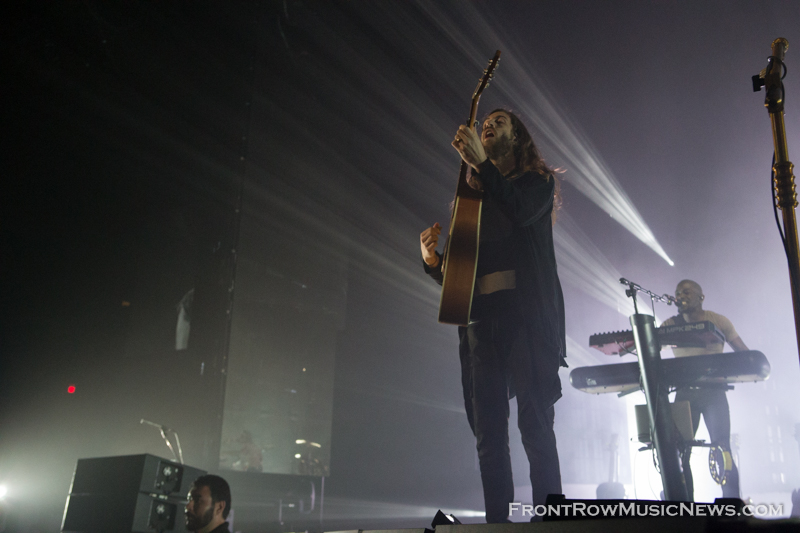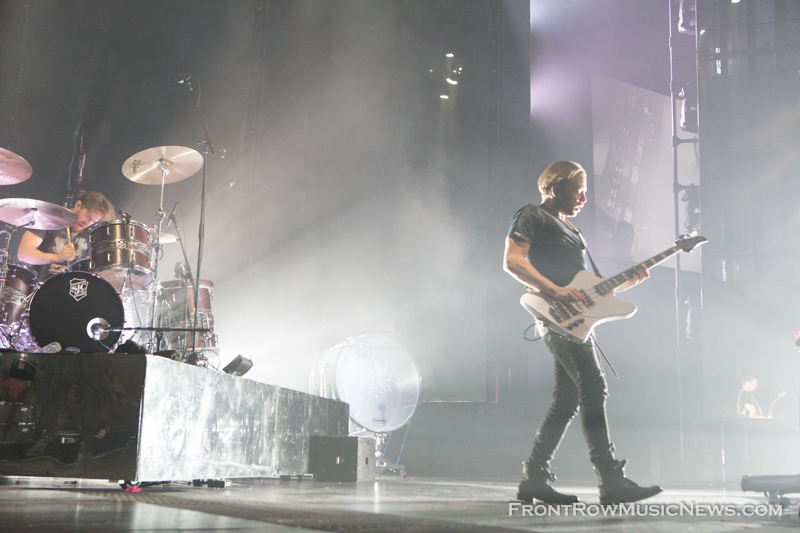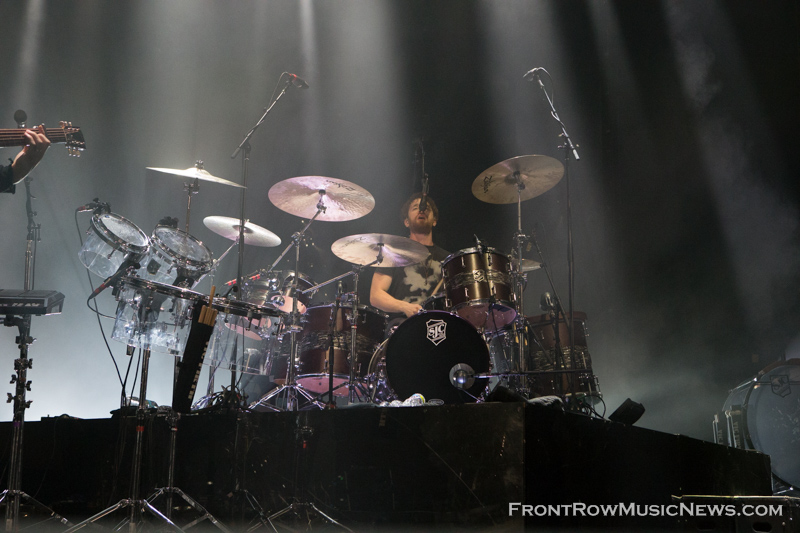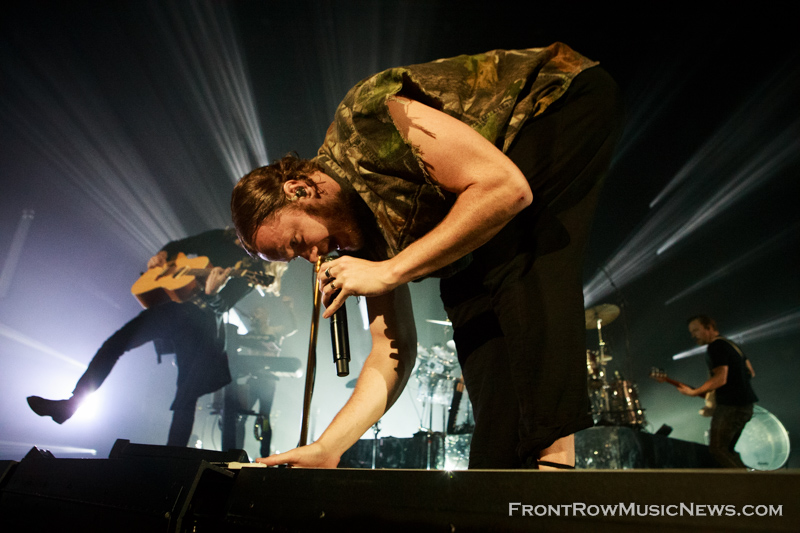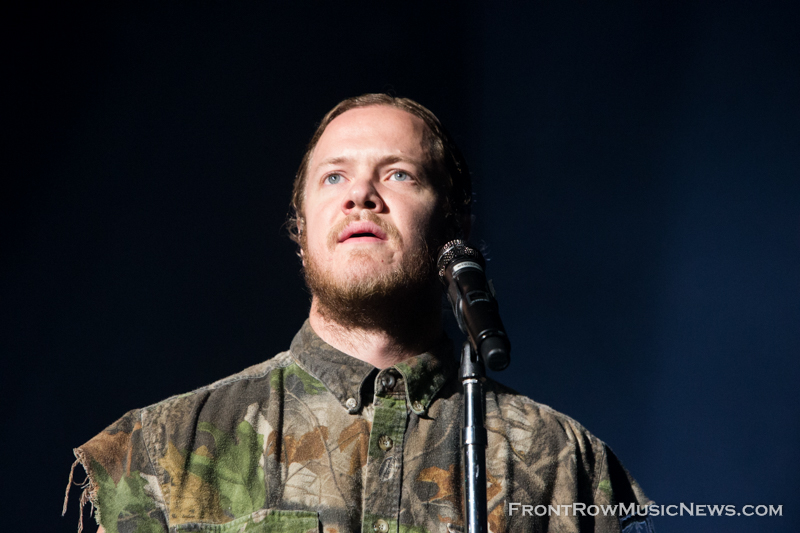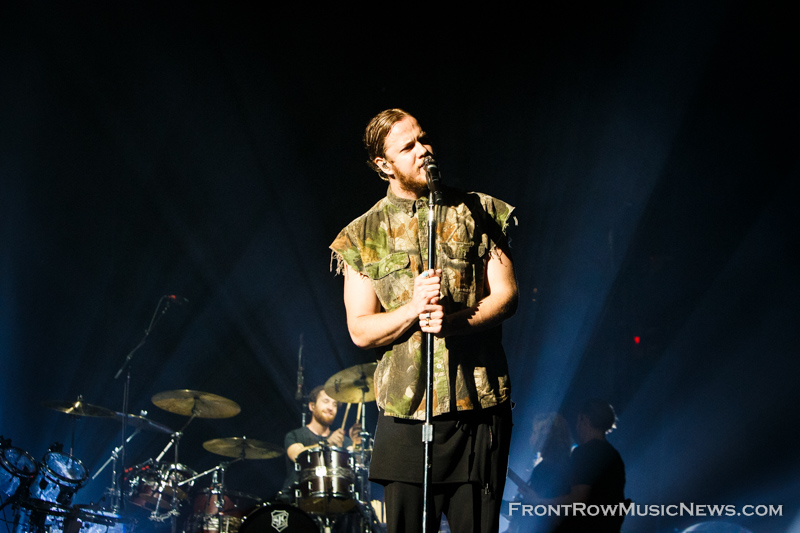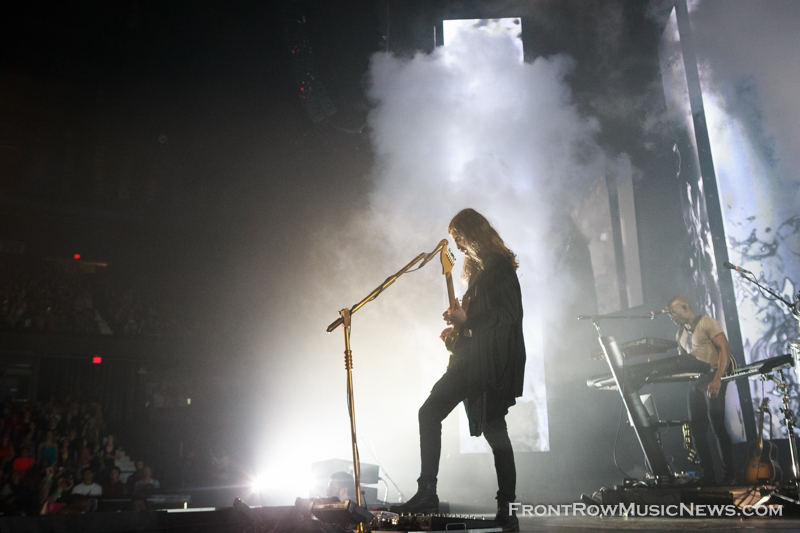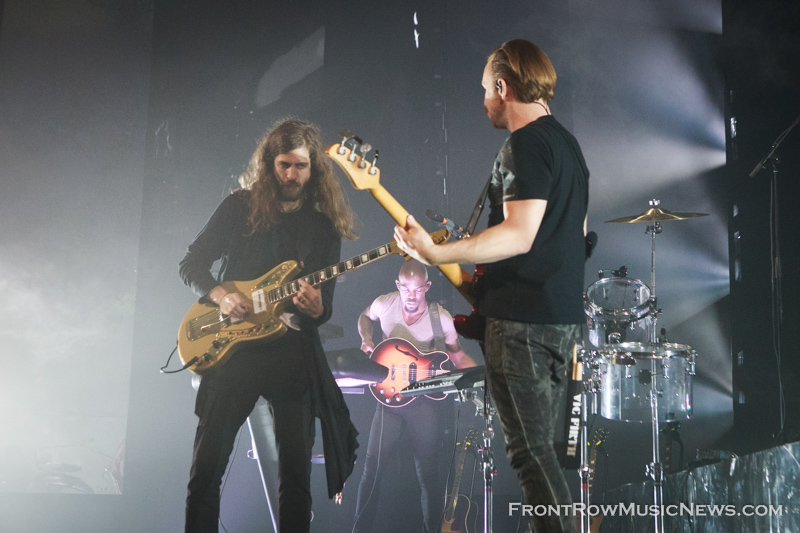 As the Imagine Dragons began the prelude to the fourth song of the night, the typical audience cheering occurred as the fans began to recognize, "Forever Young".  Lead singer, Dan Reynolds sang the words trying to encourage the audience to sing along, "Chicago… Forever Young…"  However, a different cheering began to quickly spread throughout the venue, along with words such as "…Yeah…" and "…hawks…"!  Reynolds, realizing the amazing moment the city of Chicago was experiencing at that moment, yelled out, "THE BLACKHAWKS JUST WON THE STANLEY CUP" and almost 20,000 people erupted and nearly blew the roof off of Allstate Arena.  Not sure Imagine Dragons if it was planned or not, when the Blackhawks won, but Reynolds said, "We're gonna play a song right now. We're gonna play "On Top of the World" right now! We're able to do it! Let's do it! CHICAGO!" The drums exploded like fireworks to celebrate the Chicago Blackhawks as the prelude to "On Top of the World". During the song, Reynolds showed his support by wearing a Blackhawks cap handed to him from a fan. Ending the song, Reynolds held the cap up high for everyone to see and sincerely said, "Congratulations Chicago!"
From Las Vegas, Image Dragons consists of Dan Reynolds on lead vocals, acoustic rhythm guitar and percussion; Daniel "Wayne" Sermon on lead guitar and backing vocals; Ben McKee on bass guitar, keyboards and backing vocals and Daniel Platzman on drums, percussion, acoustic rhythm guitar and backing vocals.  The band formed in 2008 although Imagine Dragons gained major exposure after the debut studio album, Night Visions was released in 2012 with their first single "It's Time".
The current tour is in support of Imagine Dragons' second studio album, "Smoke + Mirrors" and the set included many songs from the album, as well as a mix of the favorites from Night Visions. The whole night was filled with a high energy, light extravaganza. Highlights of the night included: Reynolds running up and down the cat-walk like a caged lion; fans shining their phones as spotlights and singing along with Demons; I'm So Sorry with the girl yelling behind me, "A-W-E-S-O-M-E", and it was; and of course drums, drums and more drums, especially on Radio Active.  Also, can't forget the special happy birthday wish to lead guitar player "Wayne" and fans singing him happy birthday, which is his pet peeve.
All-in-all the Imagine Dragons along with the Chicago Blackhawks Stanley Cup victory made this a night to remember.
Keep up on the latest information and tour dates at Imagine Dragons' web site.
About John Kosiewicz
You may also like...