Japandroids at The Vic Theatre in Chicago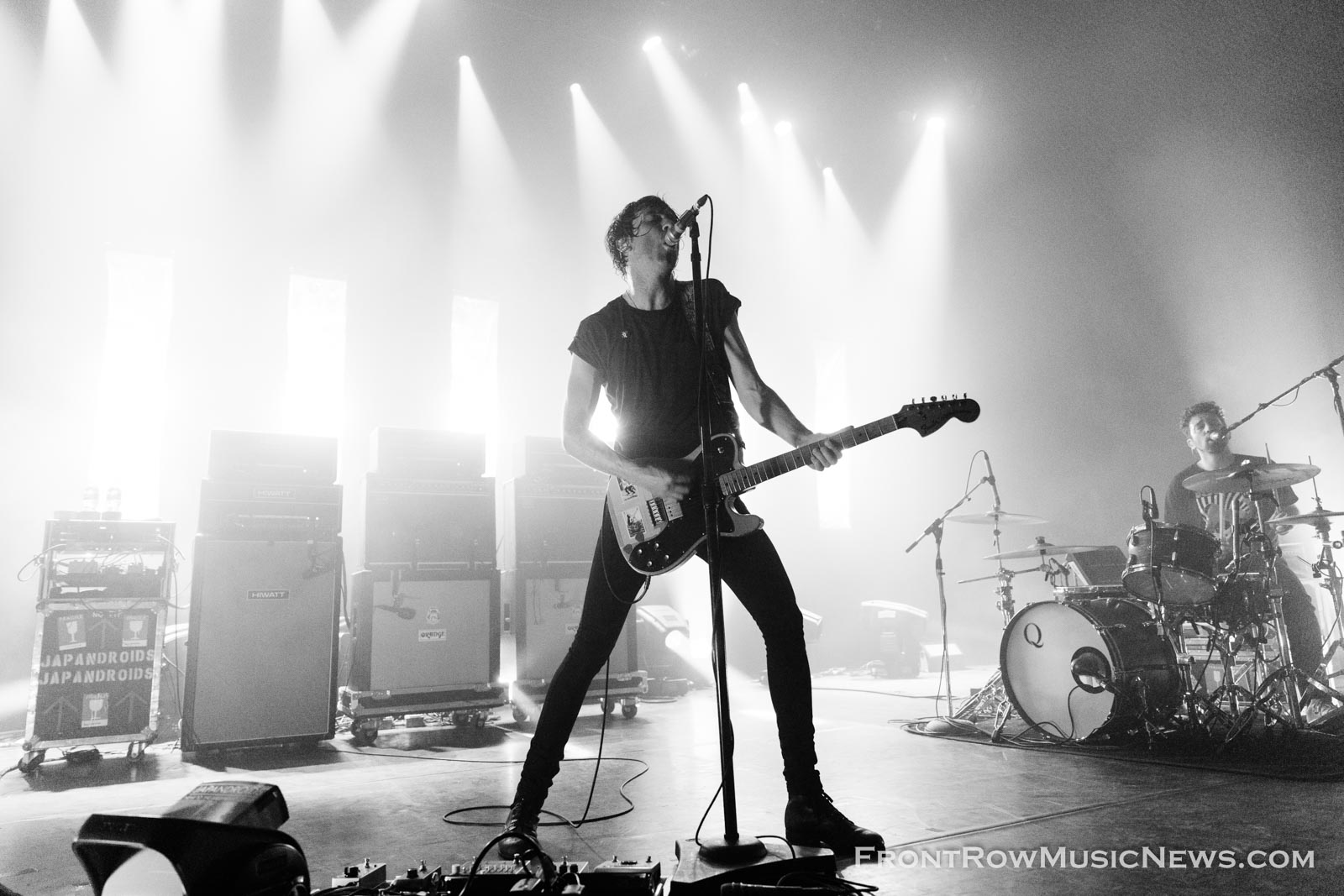 Japandroids-Photo-credit-Azuree-Wiitala
On November 2, 2017 the Japandroid's tour, Near To The Wild Heart Of Life, rolled through Chicago landing them at The Vic Theatre. Openers and tour mates Cloud Nothings were the perfect fit for the bill, really getting everyone riled up for Japandroids
When the Japandroids took the stage it felt like the whole room erupted into a mosh a little sing a long. They bring that excitement you feel watching a band for the first time when you're a teenager to life. Watching their set from one from one of the balconys at the Vic I noticed that I wasn't alone in this feeling. The room was filled with people of all ages, shoulder to shoulder, shimmying and singing along. It's the kind of experience you want at every show and one of the reasons I love Japandroids so much. There aren't many bands around that bring that kind of raw excitement and energy.
The set was a great mix of older and newer material. The entire list below:
Near to the Wild Heart of Life
Fire's Highway
Heart Sweats
Arc of Bar
Younger Us
North East South West
True Love and a Free Life of Free Will
Wet Hair
Midnight to Morning
I'm Sorry (For Not Finding You Sooner)
The Nights of Wine and Roses
No Known Drink or Drug
Continuous Thunder
Young Hearts Spark Fire
Sovereignty
The House That Heaven Built
It's worth noting that towards the end of their set, drummer David Prowse stopped a song when he noticed a fan in the front row passing out and pointed it out to security. I've been to many shows, seen many a fan faint but hardly ever do people realize it or stop a song to call attention to what's happening and that kind of caring notion made me appreciate this band that already makes my heart swell so much more.
I already can't wait for Japandroids to roll back through town! You can keep up with the latest information and tour dates at: japandroids.com.
Tags: JapandroidsThe Vic
About azuree wiitala
You may also like...