JJ Grey & Mofro at Chicago Theatre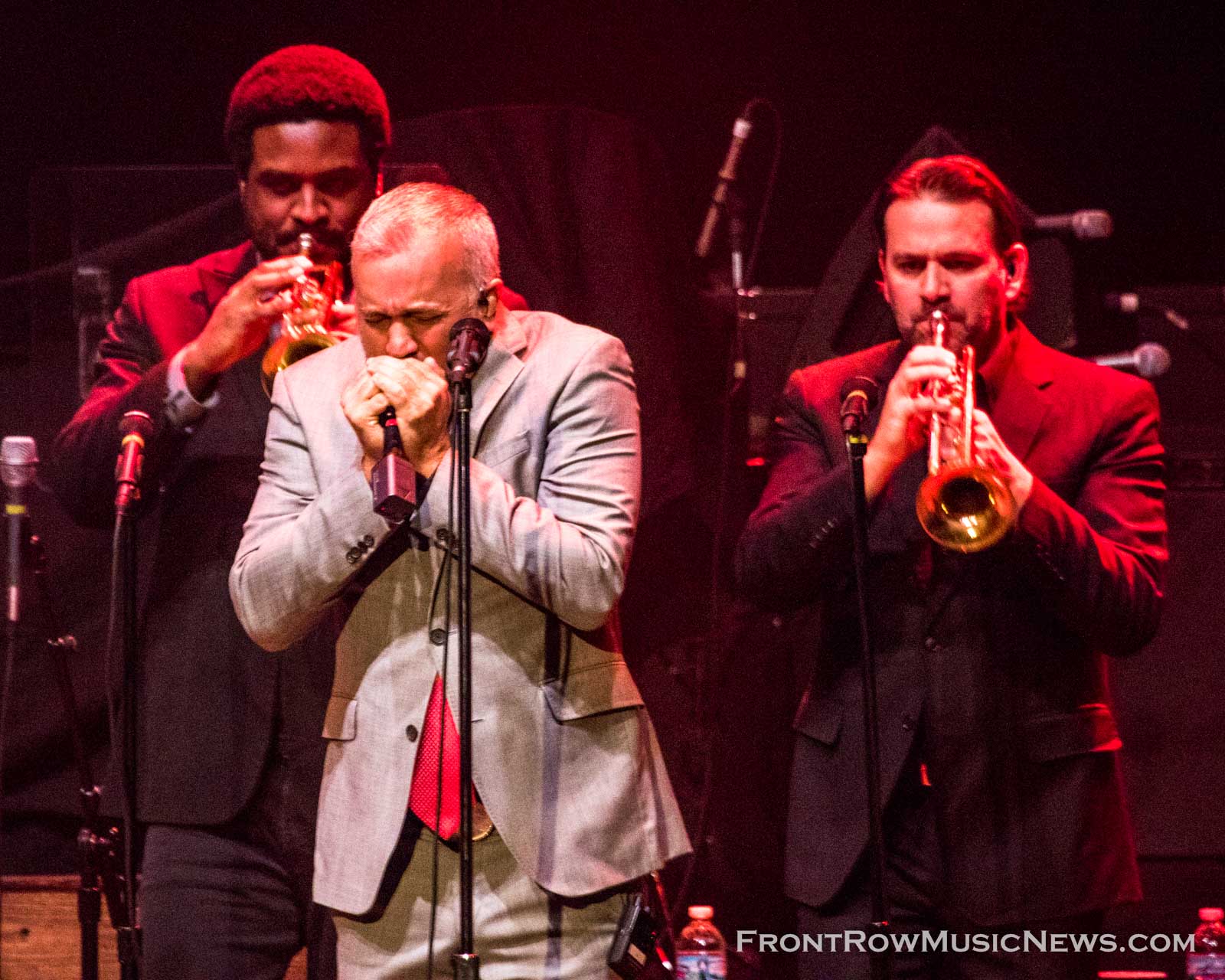 JJ-Grey-Mofro-Photo-credit-John-Kosiewicz
Formed in Jacksonville, FL, JJ Grey & Mofro music has been described as a combination of funk, soul, southern rock, blues rock, soul rock and swamp rock. The band's current members include: JJ Grey, Dennis Marion on trumpet, Todd Smallie on bass guitar, Craig Barnette on drums, Eric Brigmond on keys, Marcus Parsley on trumpet, and Zach Gilbert on guitar.
In early 2018, JJ Grey & Mofro were on an exciting new Winter Tour 2018. The band made several stops in the Midwest. They will follow-up with a return of The Blackwater Sol Revue, which is a 3-night run through Florida this February 23-25, featuring a headlining show by JJ Grey & Mofro, plus a legendary lineup of acts each night!
On January 25, JJ Grey & Mofro brought their tour to Chicago, opening night 1 for Tedeschi Trucks Band at the Chicago Theatre. Highlights of the night included performances of songs: "Hide and Seek," "Lochlossa," and "The Sun is Shining Down." Just before closing out the night's set, Grey said "If you know this song, don't be bashful and sing along!" The band went into a soulful and rockin' rendition of the Beatles classic, "Hey Jude." The audience was definitely not bashful, concluding the song triumphantly singing along in harmony with Grey.
Be sure to keep up with the latest information and tour dates for JJ Grey & Mofro at their official website: jjgrey.com
Tags: JJ Grey & Mofro
About John Kosiewicz
You may also like...