Kelly Clarkson at Allstate Arena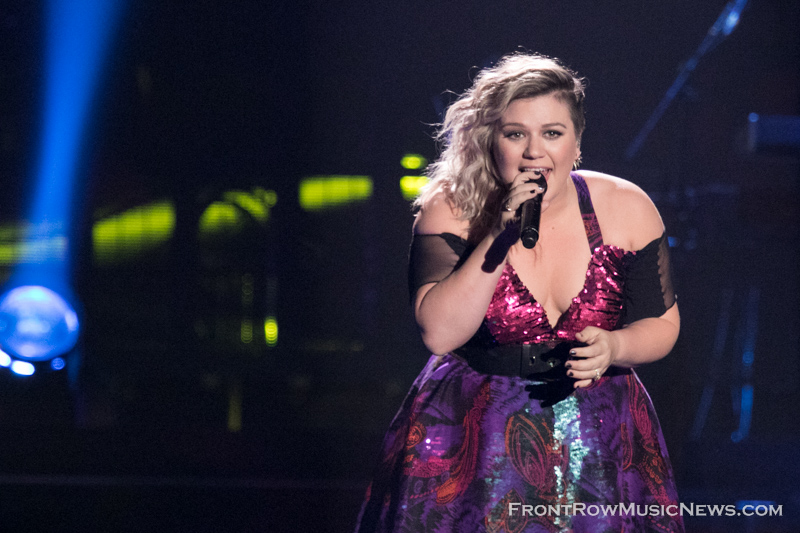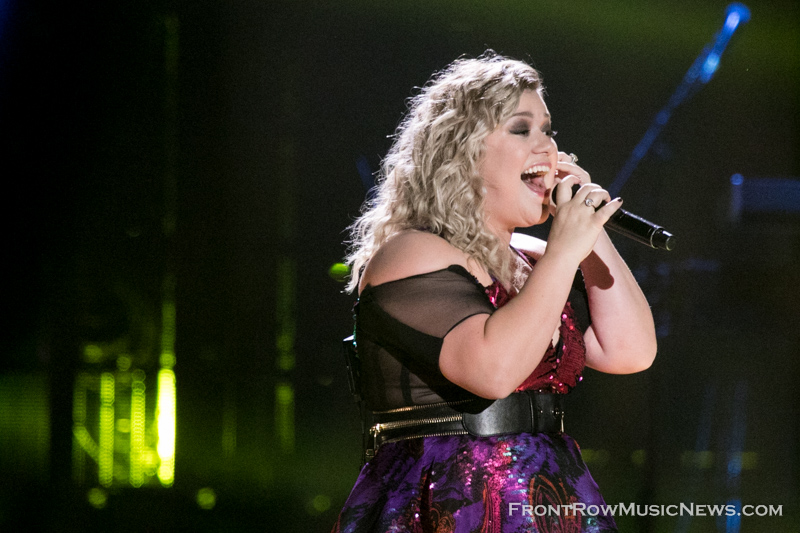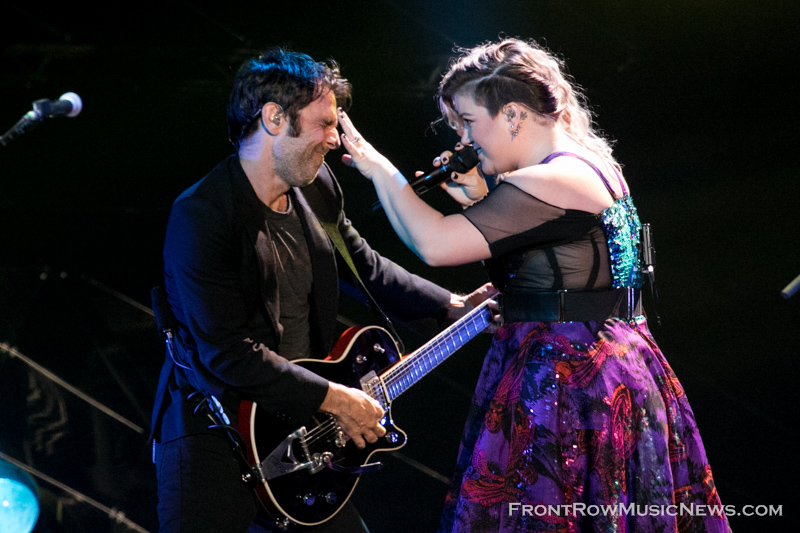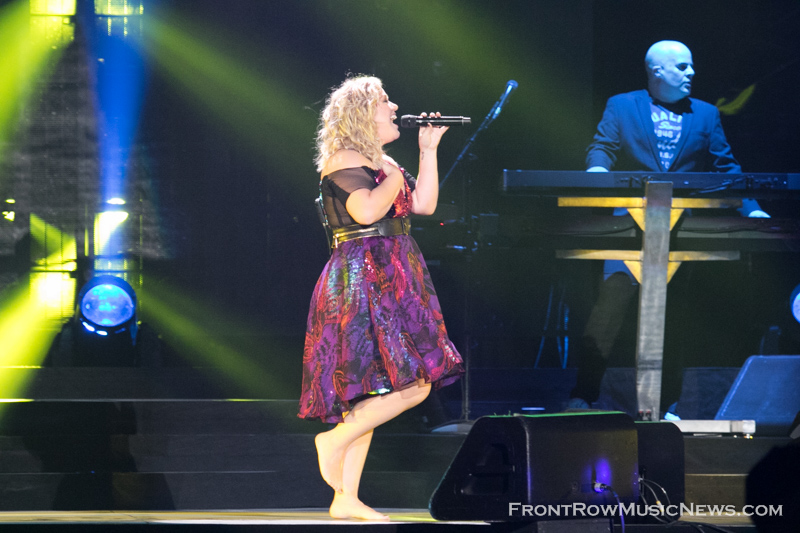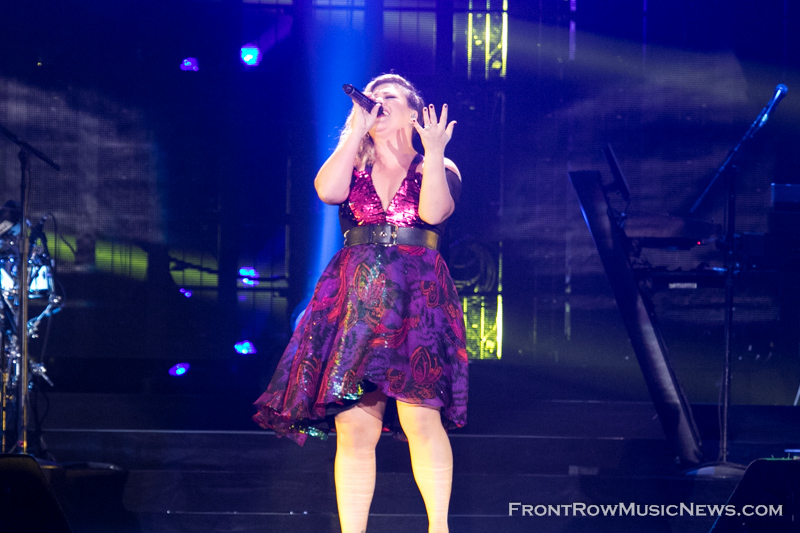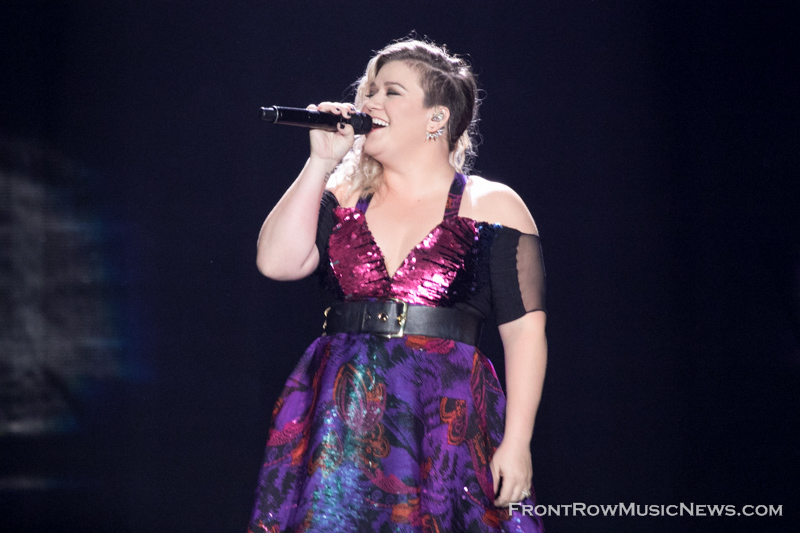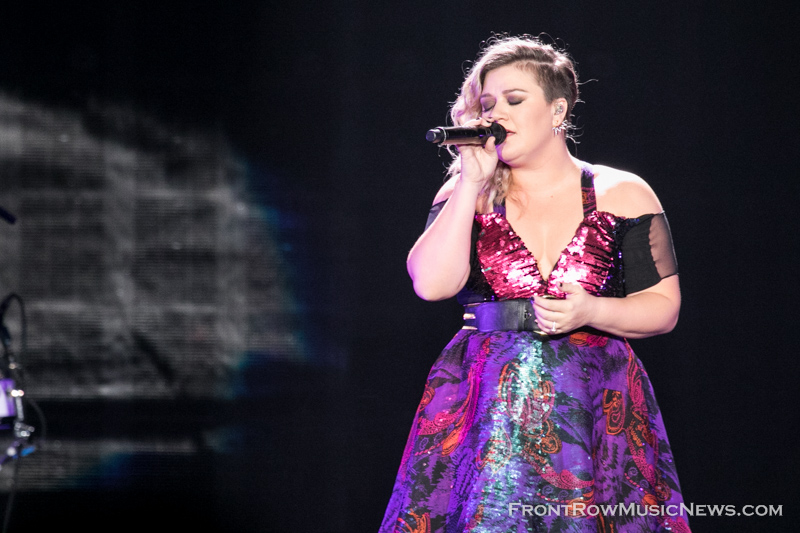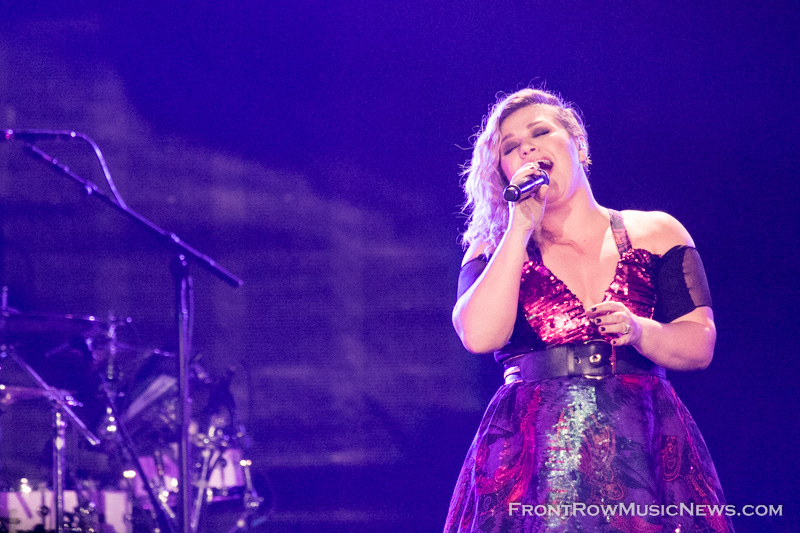 On August 1, 2015, the Original American Idol, Kelly Clarkson, brought the Piece by Piece Tour to Allstate Arena in Rosemont, IL. As expected, the set list focused primarily on songs from her 2015 release, Piece by Piece. Opening the night's set list with "Dance With Me", she also played 6 other songs from the album. Along with the songs from Piece by Piece, Clarkson sprinkled selections from her previous albums Thankful (2003), Breakaway (2004), All I Ever Wanted (2009), Stronger (2011) and Greatest Hits (2013). The only album excluding a song selection was My December (2007).
Clarkson kept the audience banter going through the night. Several points in the show, she definitely got personal about her life. One example was leading into the title track of Piece by Piece. Clarkson mentioned how she and her sister had a phone conversation about how they were able to find such great men in their lives, despite not growing up with a father. Before playing the song, "I wrote this basically for everybody like us. Just to keep the faith that you can find that partner even though you weren't shown that example as a child. This is called 'Piece by Piece'."
A new feature added during this tour was "Open Mic." During each night's show, Kelly Clarkson gave up a song in her set to an artist, giving them a moment to shine and perform in front of her fans. For the Allstate Arena show, the artist was Zachary Aldana. Aldana performed the soulful song, "Go Rest High on That Mountain" by Vince Gill. After nailing the song, fans showed their appreciation with a loud applause.
Clarkson's personal favorite part of the show is called, "Fan Request" and has been a part of her set list for years now. Fans for each night show send in tweets of songs they'd like Clarkson to cover. Clarkson then picks a song which she and her band learn that day. A fan named Chris suggested Sheryl Crow's, "If It Makes You Happy". Clarkson described Crow as a one of her favorite singers when she was a kid, as well as "A white person with soul." This was definitely a great fit for Kelly Clarkson's singing style.
Other highlights of the night included: opening acapella artists, Pentatonix, joining in on Heartbeat Song; a mashup of Clarkson's song "Walk Away" along with "Uptown Funk" by Mark Ronson & Bruno Mars; first encore being a cover of "Bang, Bang" by Jessie J, Ariana Grande & Nicki Minaj; additional encore songs: Miss Independent and Since U Been Gone
Throughout the night, Kelly Clarkson was full of energy and show her vocal range. She shared, "I love my job when I touring because it's literally just about music and shows and real fans who want to hear it." Of course, everyone cheered in reply.
Currently on tour, you can check out dates at the Kelly Clarkson website.
About John Kosiewicz
You may also like...