Misterwives at Lincoln Hall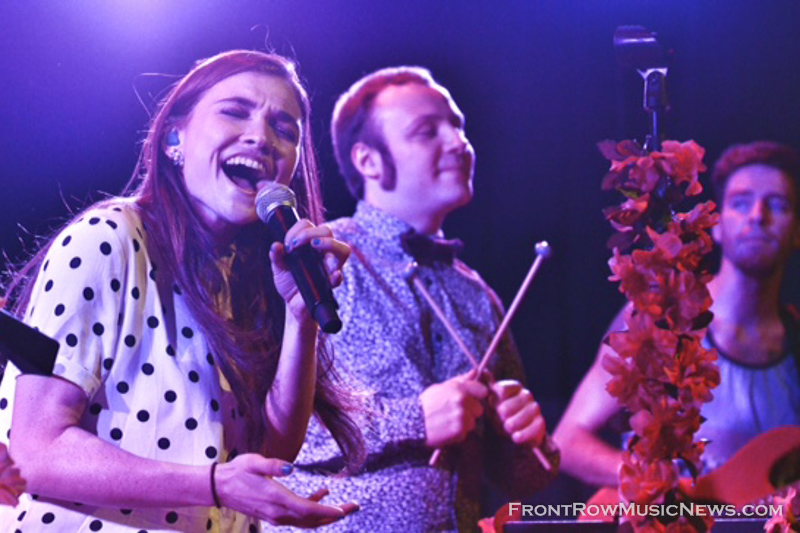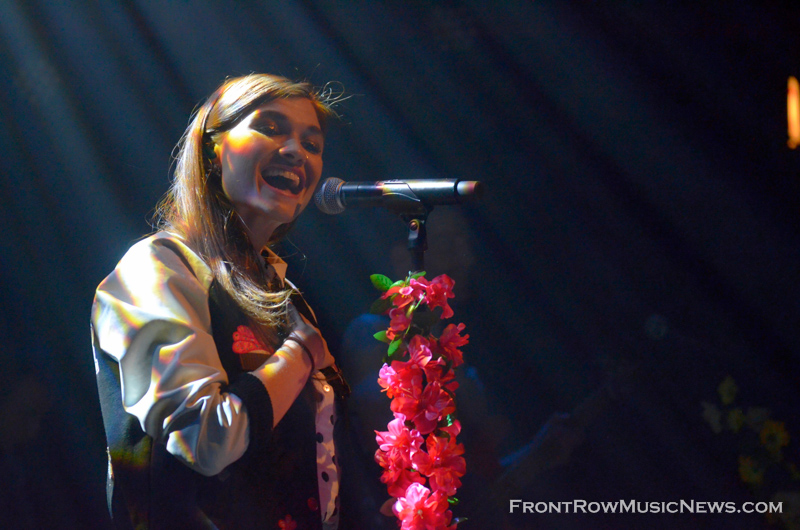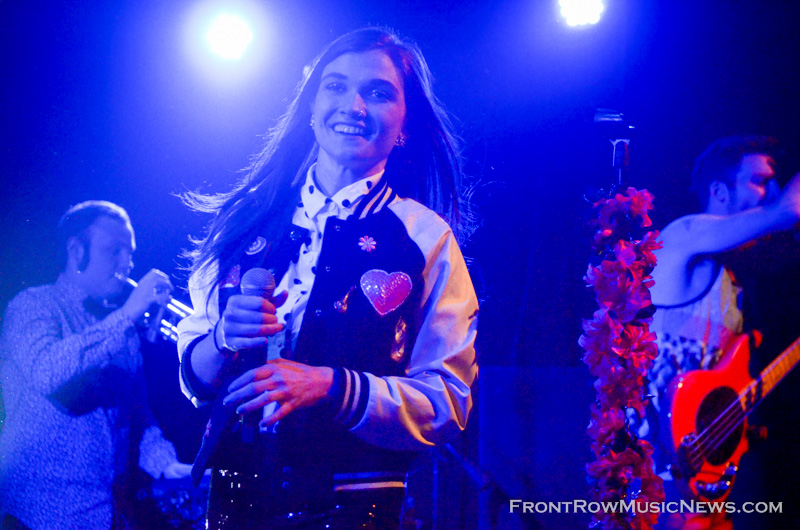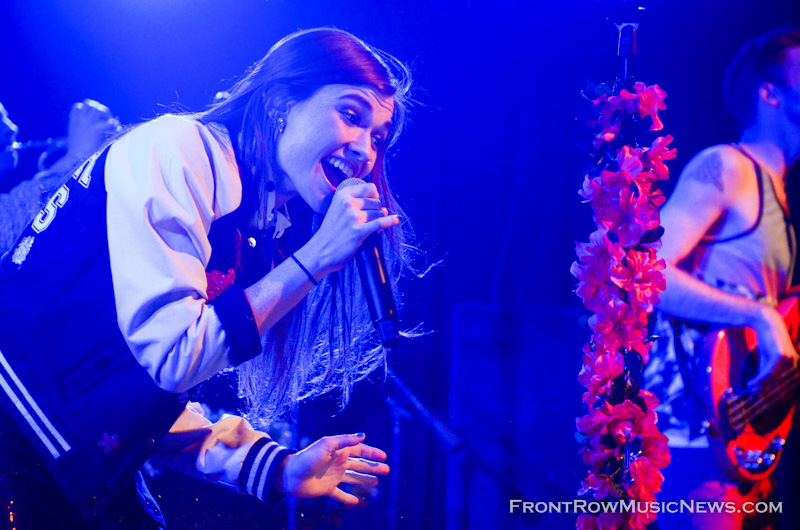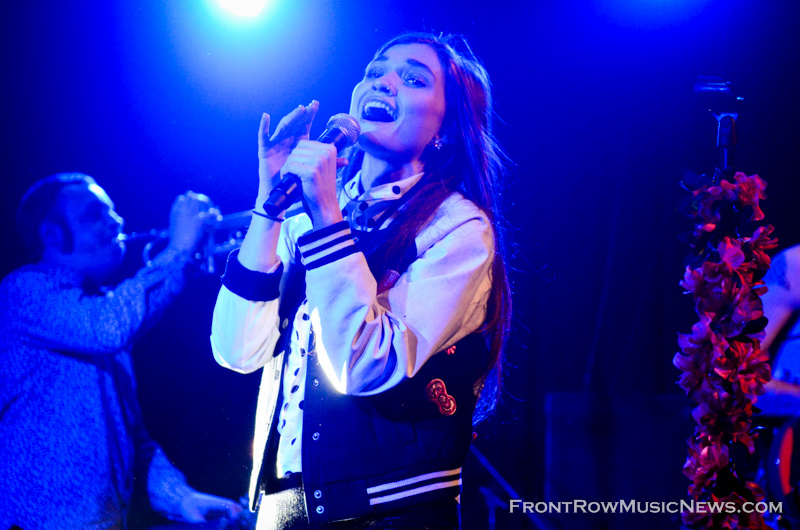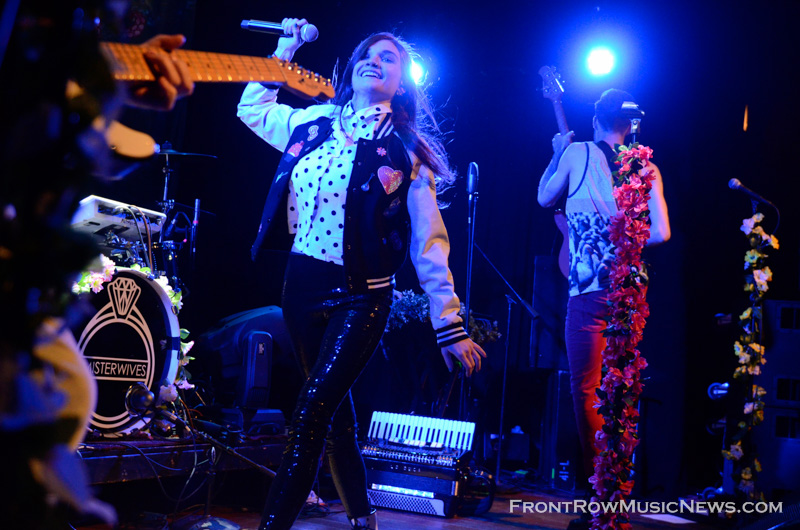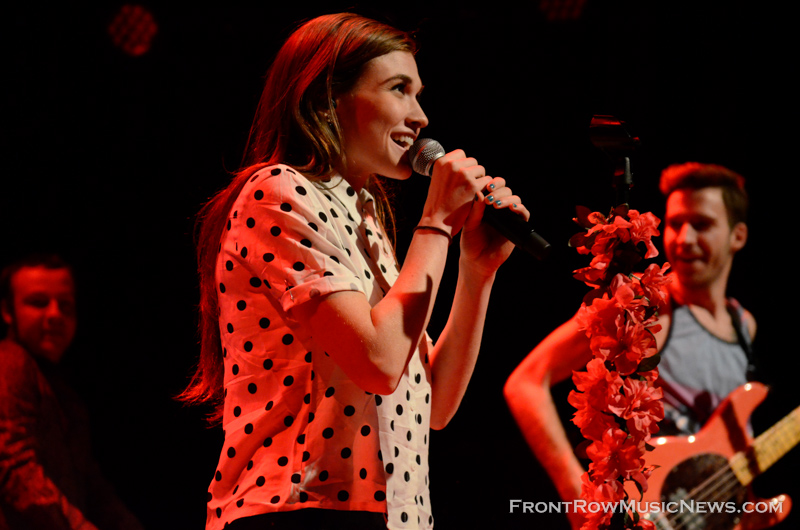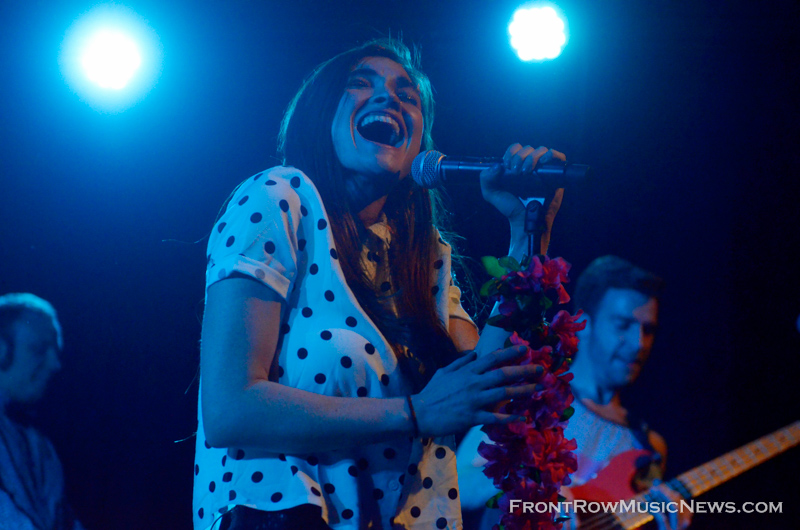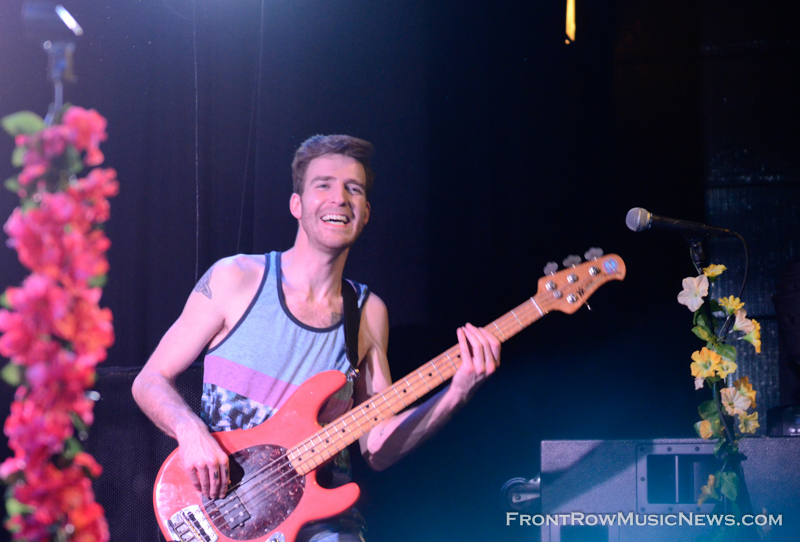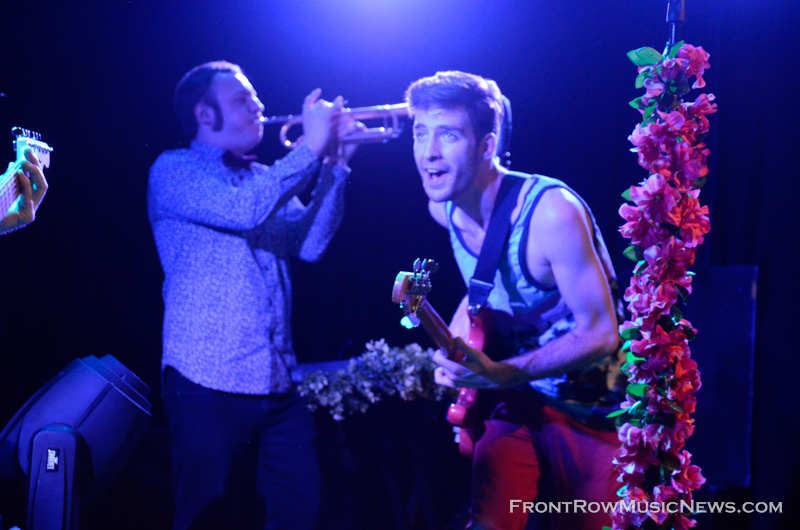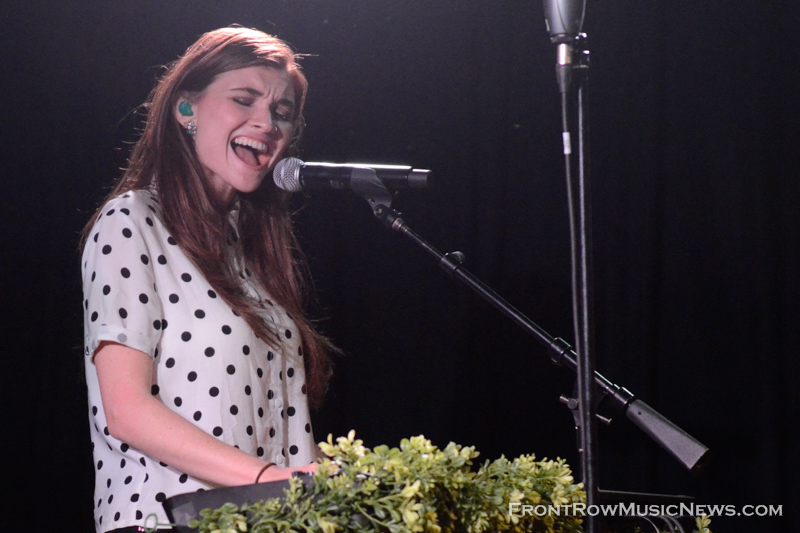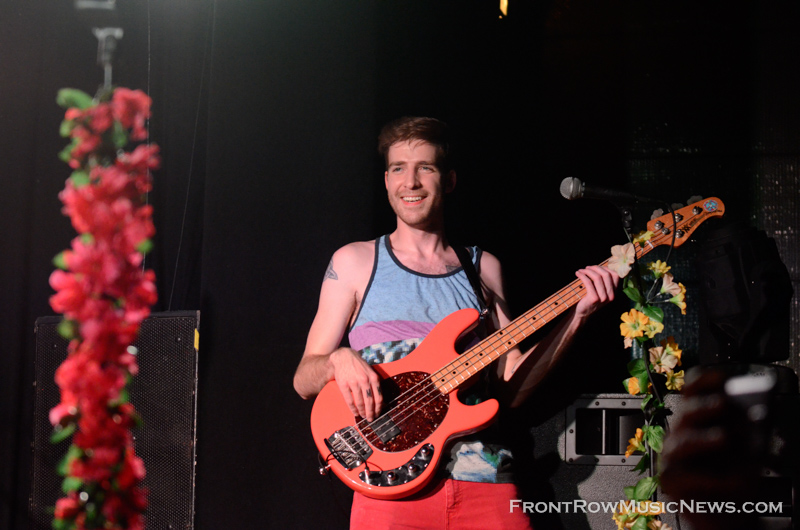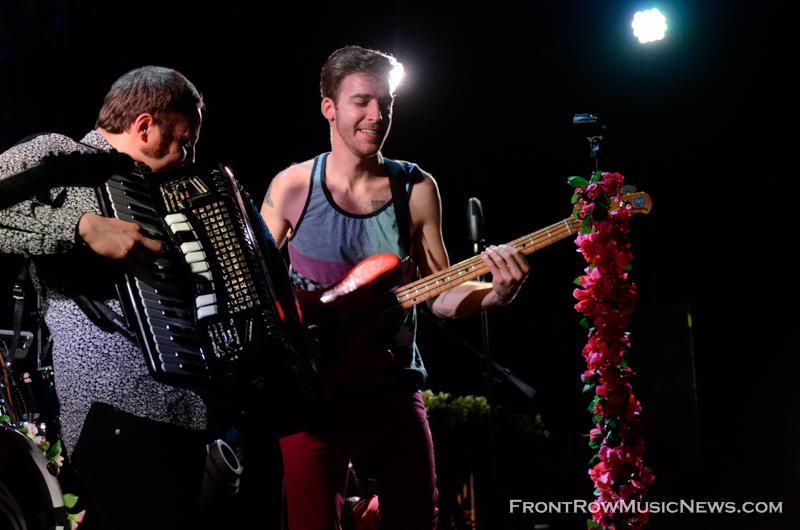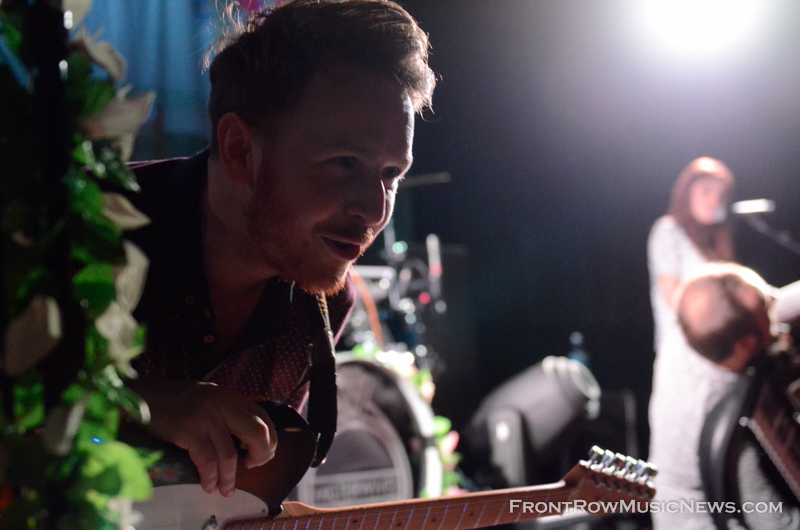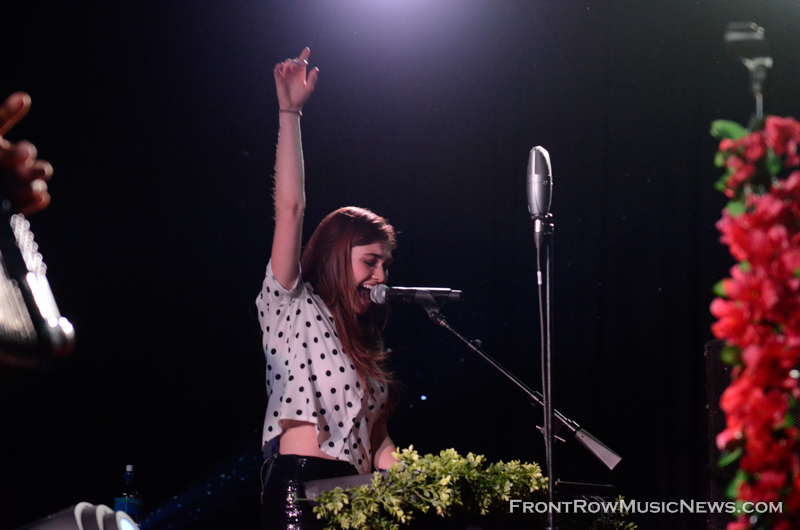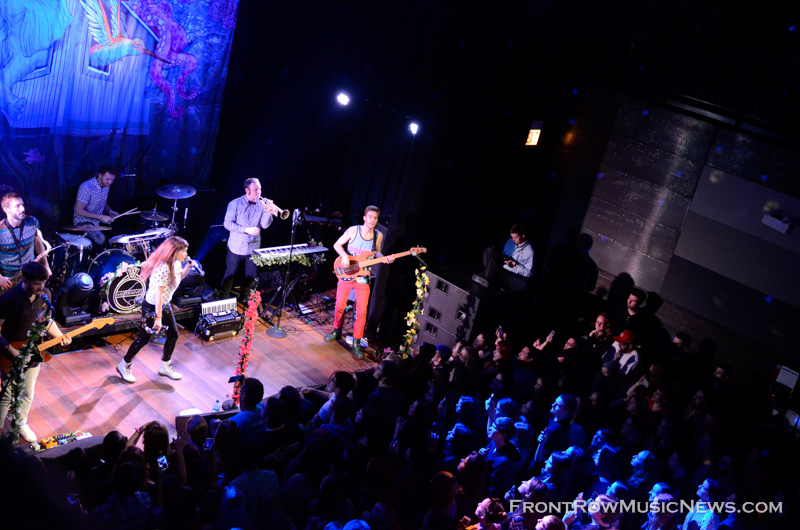 With a glimpse of spring in the air even in the evening, Tuesday defrosted quickly with the anticipation and delivery of on-the-rise pop-rock stars Misterwives. In fact, the array of flowers wrapped around each band member's mic stand promised an equally celebratory spring into spring fling.
Known for their high energy and purely joyous dispositions, Misterwives performed as if they had been together for over ten years while still conveying that giddy, first show euphoria. There's no band that conveys that they love what they do more than Misterwives, but their love for their fans contends close by. The crowd—consisting mostly of guys and gals 18 and under—cheered endlessly and poured all their adoration onto the band, but especially lead singer Mandy Lee, whose seamlessly and syrupy voice dripped with fragrant faultlessness and blossoming intensity. "Chicago, you're everything to me!" she proclaimed early on, never ceasing to look closely into the eyes of the audience and gravitate toward them like a bee to pollen. Her homage wasn't the only praise for the city and ecstatic interactions, though; dirty drummer Etienne Bowler boasted about how the Windy City had the best deep dish, and ever-smiling bassist William Hehir shared a story about getting MW tattooed on his fingers.
Even with the yearning for warmer weather, Misterwives can heat up and assuage at any time of year.
Check out their debut album, Our Own House, out now on iTunes!
You may also like...