The National at House of Vans Chicago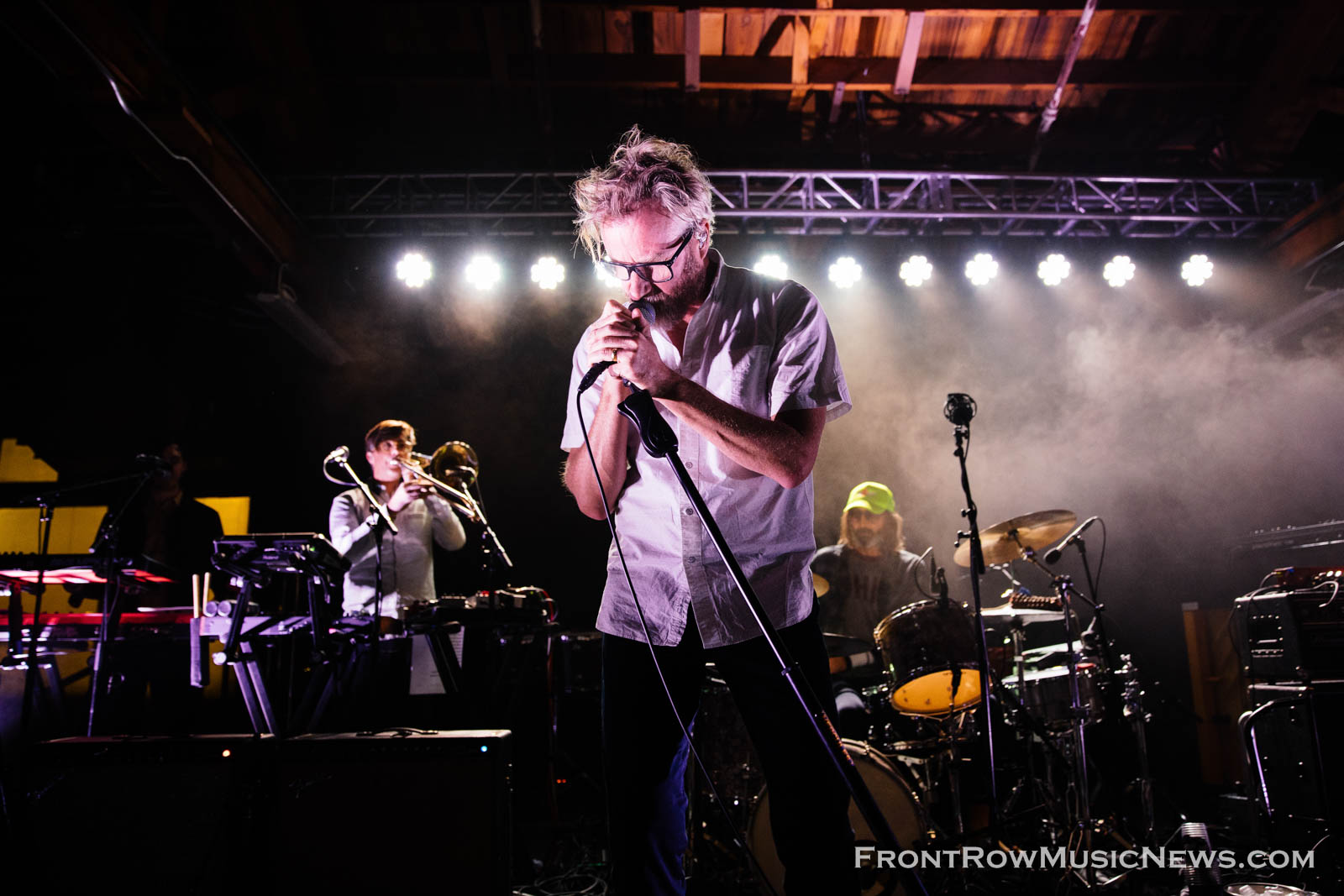 The-National-Photo-credit-Azuree-Wiitala
The National played an intimate and last minute show at Chicago's latest venue, The House of Vans, on October 30th. Vans has been putting shows at their indoor skate park / venue this Summer and I was elated to have the chance to see and shoot The National in such a personal setting.
There's always a buzz of excitement in the air when secret or last minute shows pop up, this one was no different. A few days beforehand, I caught wind about the show and was so pumped for it. No opener, a smaller venue, just a bunch of pre-Halloween fun with The National!
The band took the stage, which was low and close to the crowd (!!!). Singer, Matt Berninger, brought that gentle excitement to the show, as he does. I don't think of The National as that kind of raw energy type of band when I'm listening to them, until I see them live and am always blown away at just how much fun they have up there. In the middle of the set, Berninger tore off into the crowd, climbing staircases in the back of the venue and giving the fans that were further back a little show of their own.
Their set was wonderful, a perfect mix of older and new songs. Arade Fire's, Richard Reed Parry joined The National during "Bloodbuzz Ohio", which was a rad surprise. The highlight for me was definitely a surprise cover of The Ramones "The KKK Took My Baby Away", not what I would expect from them but they really killed it! Berninger, again, took off into the crowd during this song to end the night.
The National Setlist
House of Vans, Chicago, IL
October 30, 2017
Nobody Else Will Be There
The System Only Dreams in Total Darkness
Walk It Back
Guilty Party
Don't Swallow the Cap
Bloodbuzz Ohio
I Need My Girl
Turtleneck
Day I Die
Mr. November

Encore:
Wasp Nest
Carin at the Liquor Store
The KKK Took My Baby Away

The National will be back in town playing the Lyric Opera House December 11+12, be sure to check them out!
About azuree wiitala
You may also like...