Nickelback at Huntington Bank Pavilion in Chicago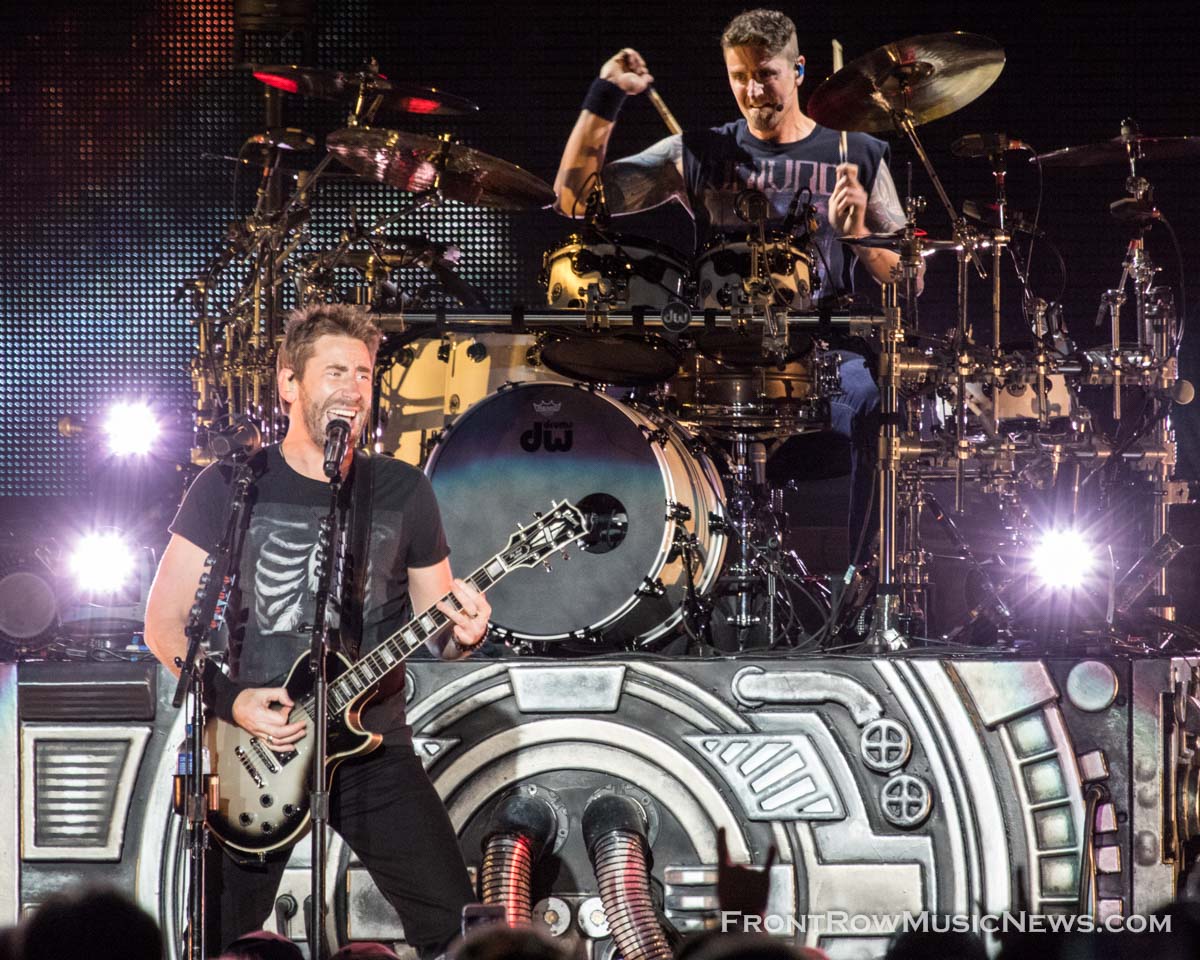 Nickelback-Photo-credit-John-Kosiewicz
On August 12, 2017, Nickelback returned to party with Chicago on a Saturday night. This was the first time the band performed at Huntington Bank Pavilion on Northerly Island in Chicago. The tour is in support of the newly released ninth album, Feed the Machine. The album was released on June 16, 2017 and was the first via BMG record label. Currently, the band includes: Chad Kroeger on guitar and lead vocals; Ryan Peake on guitar, keyboards and background vocals; Mike Kroeger on bass; and Daniel Adair on drums.
With the concert venue being right next to Lake Michigan, the weather couldn't have been better. Chad Kroeger even commented that "What a perfect night for a rock n roll concert" especially with the fact that it was scheduled for a Saturday night in Chicago. A few highlights fromm the evening included: Chris Daughtry joining the band on stage to sing "Save Me"; having the audience sing along to the Eagles cover "Hotel California," then Chad Kroeger commenting, "Cat's out of the bag. If you can sing that loud to the Eagles, you can sing that loud to our shit!"
Keep up with the latest information and tour dates by visiting the Nickelback website at: Nickelback.com
Nickelback Set List
Huntington Bank Pavilion on Northerly Island
Chicago, IL
August 12, 2017
Feed the Machine
Woke Up This Morning
Photograph
Far Away
Too Bad
Someday
Lullaby
Savin' Me (with Chris Daughtry)
Song on Fire
Something in Your Mouth
Rockstar
Hotel California (The Eagles cover)
When We Stand Together
Animals
Figured You Out
How You Remind Me
Encore:
Gotta Be Somebody
If Today Was Your Last Day
This Afternoon
Burn It to the Ground
About John Kosiewicz
You may also like...