Pearl and the Beard at Lincoln Hall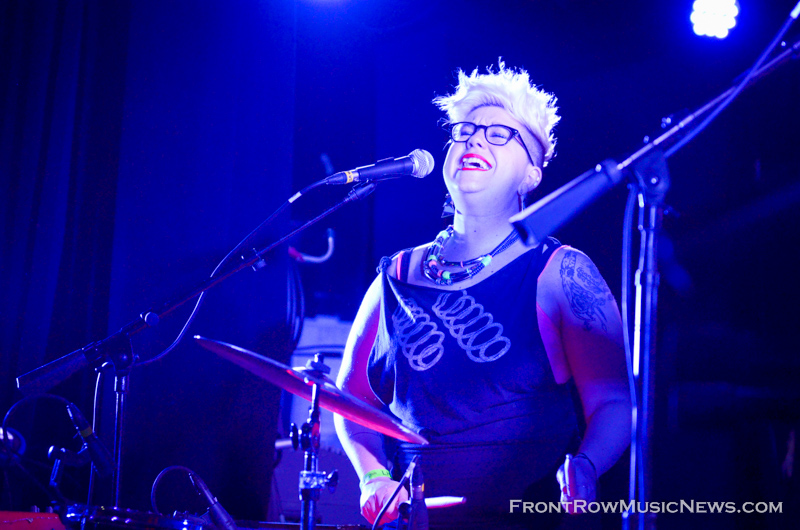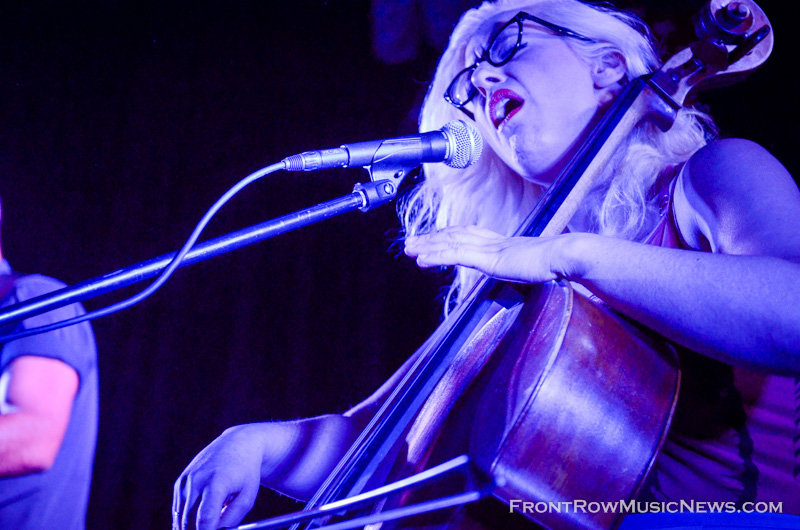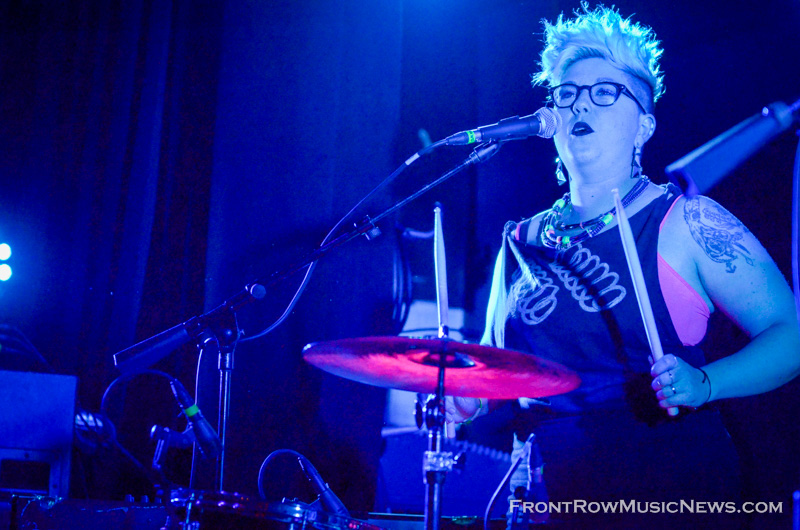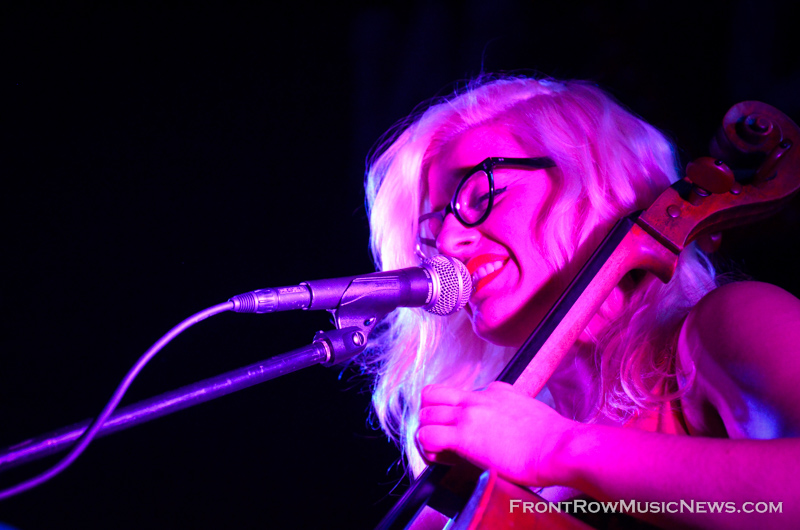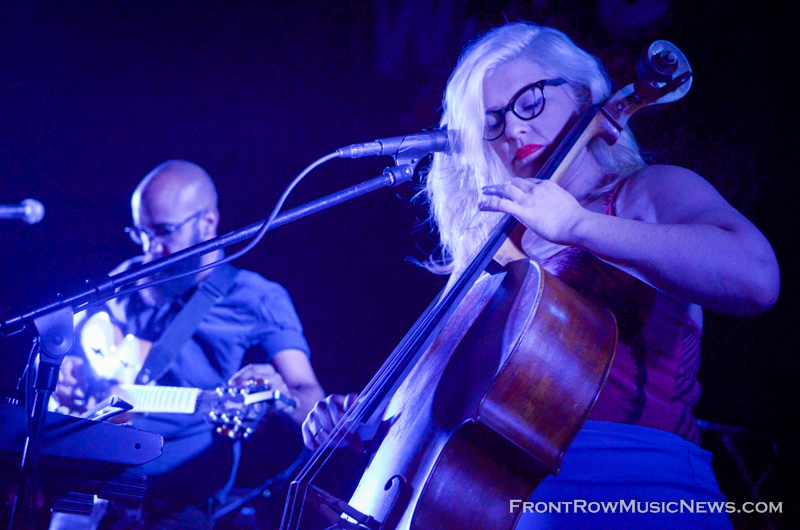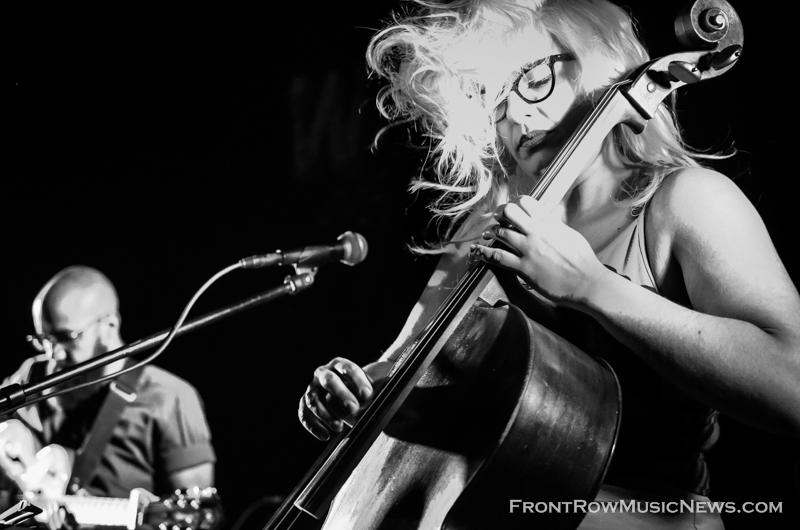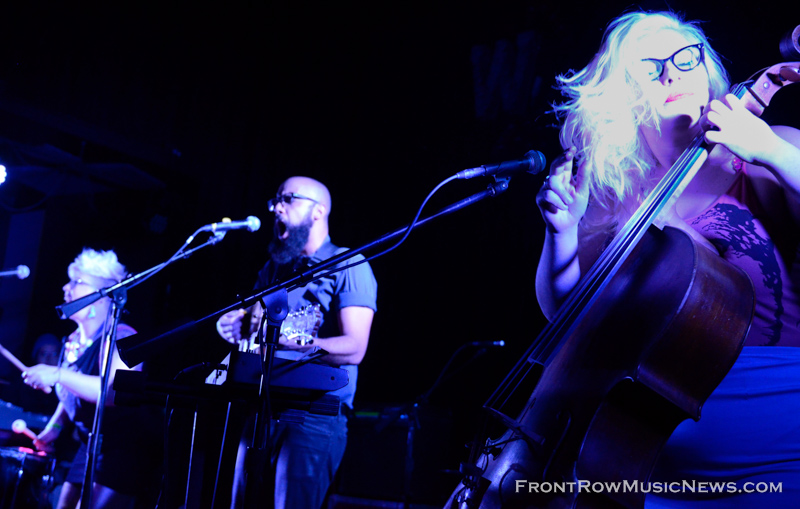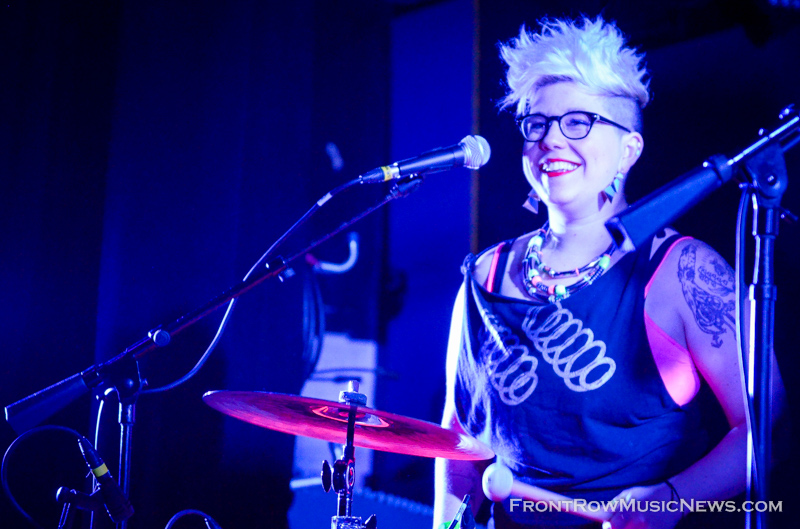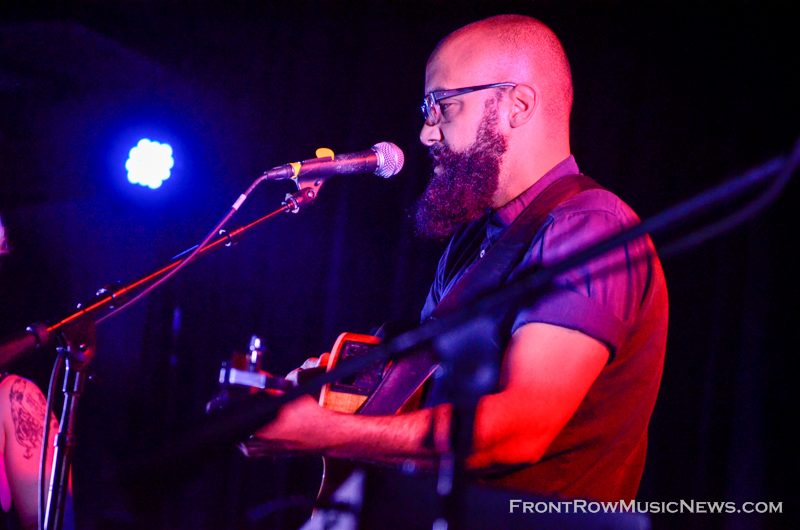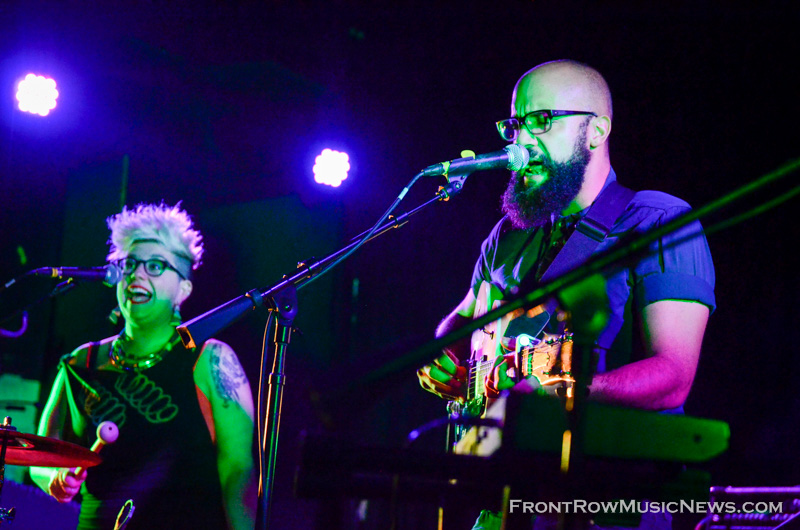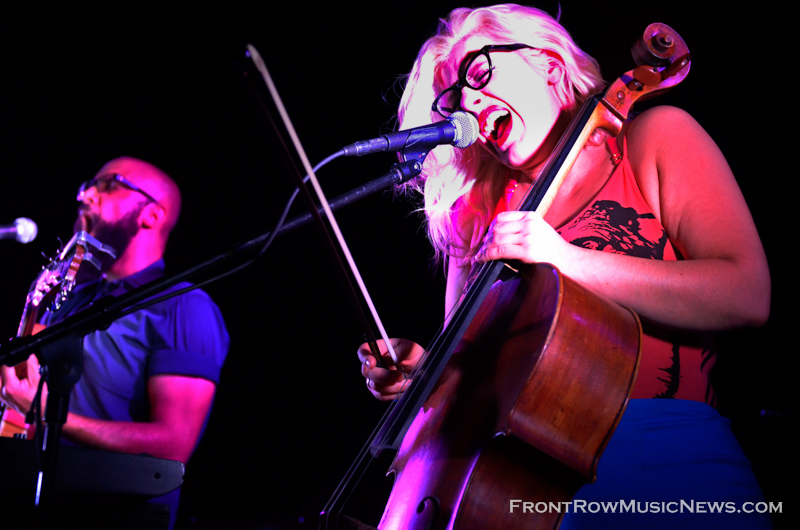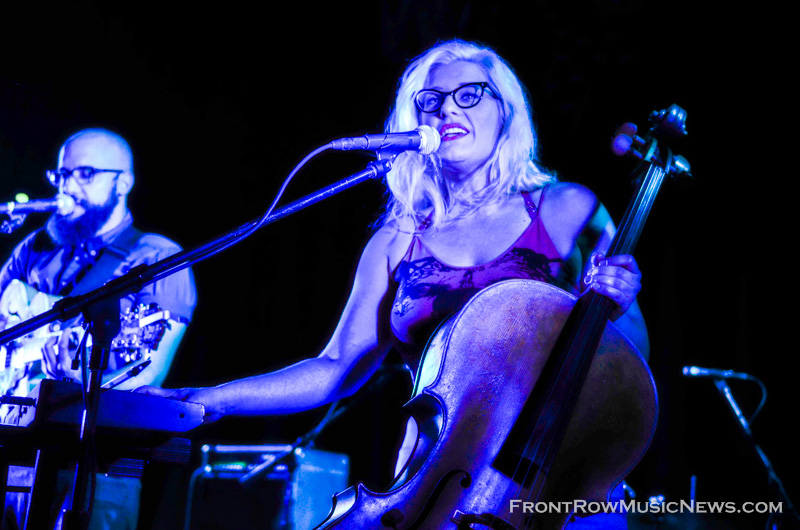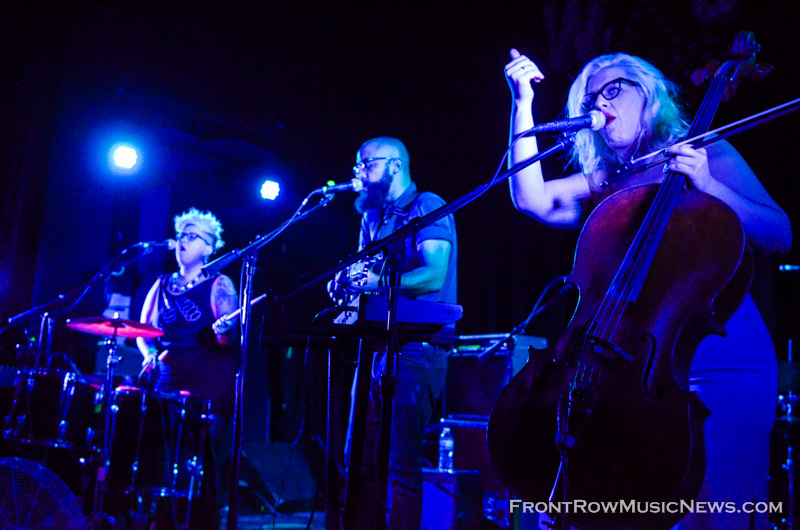 A pulsation of excitement ran rampant along the wiring and walls of Lincoln Hall Saturday night, a pulsation so silent, yet so electrocuted and energetic that only those who inhabited the venue then could feel its full effects. Its intensity only increased as the hour slowly passed, not to mention the movement toward the stage. And alas, right as the culminating catalyst curlicued into a convulsive construction zone, out stepped Brooklyn-based Americana-folk trio, Pearl and the Beard. Their Twitter bio states that they "will punch you in the feelings," and oh, what a punch it truly was! From the moment the band traipsed buoyantly to the rhythms of each of their instruments to the moment they had no choice but to return to the winter-bearing snow-pocalypse reality, the audience was enmeshed in a magical realm that could only be explained if others were there to revel in that same experience. With a dynamically projected, harmonized-harbored haven and sing-along soiree of a set, including favorites from their two albums, as well as the romantically grappling and "Hey! Wake up and smell the roses!"-driven ballad "You," the first single from their upcoming release, Beast, Pearl and the Beard bolstered souls and strung their listeners into a beautifully beaded masterpiece.
Pearl and the Beard is a righteous musical entity worth way more than pearls, but when separated into its individual members, those mighty gems are just as apparent. For example, vocalist and percussionist Jocelyn Mackenzie led the show with her endless exuberance, humor and interactions with the crowd, always answering to those who shouted out to her (even though one individual yelled "Hotdogs!"). When someone called out, "You should live in Chicago!" she immediately responded, "Do you have an apartment available?" Toward the end of the set, vocalist, cellist and keyboardist Emily Price spoke accidentally in a croaked tone, which then triggered the band to resort to speaking in elderly voices, claiming that they had aged as the set progressed. This then compelled Mackenzie to share a story about her grandmother, who had asked her if she preferred to towel dry or drip dry after having a shower. Such open and personal admittance and dialogue throughout the band's show accelerated Mackenzie's charm to the maximum, and the crowd was not about to turn it down.
Vocalist and guitarist Jeremy Lloyd-Styles brought an element of subtle sultriness to the aura, the centerpiece of an already beautifully set arrangement. He often felt closer than he appeared, able to whisper sweet nothings into the ears of each audience member and instill a sense of unity and safeness to everyone, not to mention a well-tamed and quintessential beard.
Emily Price was perhaps the quietest and most discreet of the bunch, offering a surplus of intriguing mystique while simultaneously emanating a motherly tenderness, particularly when she took the time to look out at the audience, often with very appropriately gleaming and wide pearly whites. She began one song without using her microphone, as if it was a lone cry to those listening, urging them to stay close by even though they had every intention to.
Ultimately, Pearl and the Beard catapulted Lincoln Hall into a robust refuge where all types of feelings are meant to be expressed and shared, no matter how extreme they may be internally and externally, and their love for Chicago identically mirrored the crowd's love for them. Flawlessness is an understatement when attributed to Pearl and the Beard, and there's no doubt that it will be quadrupled at their next undoubtedly highly anticipated show in the Windy City.
You may also like...