Phish at Wrigley Field (SOLD OUT)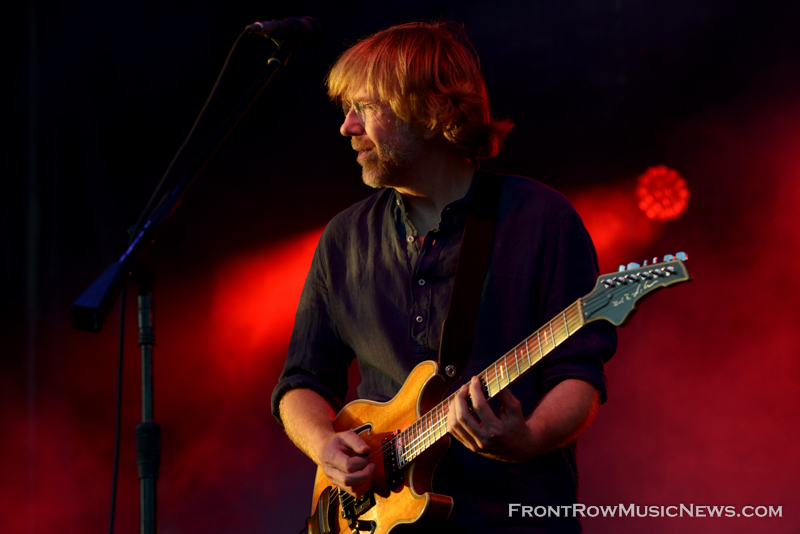 Phish-Photo-credit-Ed-Spinelli
Vermont's fab four made their iconic and long awaited debut at Chicago's Wrigley Field. Perfect baseball weather had concert goers in great spirts and set the perfect vibe for a full night of dancing and partying. As the band took to the stage, you could see the genuine appreciation and excitement on Trey Anastasio's face with his never ending smile and waiving at the crowd. The setlist was nothing short of brilliant, consisting of several of their live staples, a couple of covers, and a new song, "Miss You", which was thoughtfully placed far into their first set. "Miss You" has no shortage of tasty guitar solos combined with tear jerking lyrics, and when finished, Anastasio thanked the audience for allowing them try out the new material, as well as promised us there will be much more new material in the future!
Perfectly kicking off the second set with "Down with Disease" the band exploded with imprecisions turning the tune into a 16 minute jam extravaganza! As if that wasn't enough they followed it with the radio friendly tune "Fuego", and as they worked their way towards the end of set two they served us "Backwards down the number Line" which flowed right into the set-closing cover of The Rolling Stones' "Loving Cup." Phish returned to center stage as their encore began with an acapella version of David Bowie's "Space Oddity". Initially they sounded like a barbershop quartet, but that quickly evolved as soon as they got to the legendary lyrics, when the sold out crowd ripped into thunderous applause! The second song of the encore, their finale, was a frantic "Run like an Antelope", which also met with tremendous appreciative applause by the audience. There is no doubt that Phish will be looking to book the friendly confines again in the future as the atmosphere of Wrigley Field is a special quality other stadiums and sheds just can't offer.
Keep up with the latest information and tour dates at the Phish website.
Phish at Wrigley Field Setlist
June 24, 2016 – Night 1 of 2
Set 1
Sample in a Jar
Chalkdust Torture
Martian Monster
Rift
Yarmouth Road
Sand
Miss You %
The Wedge
Free
Blaze On
Set 2
Down With Disease
Fuego
Twist
Twenty Years Later
Waste
2001
Backwards Down the Number Line
Loving Cup (Rolling Stones)
Encore
Space Oddity (David Bowie)
Run Like An Antelope
Tags: PhishWrigley Field
You may also like...