Pierce the Veil at Lancaster Convention Center in Lancaster, PA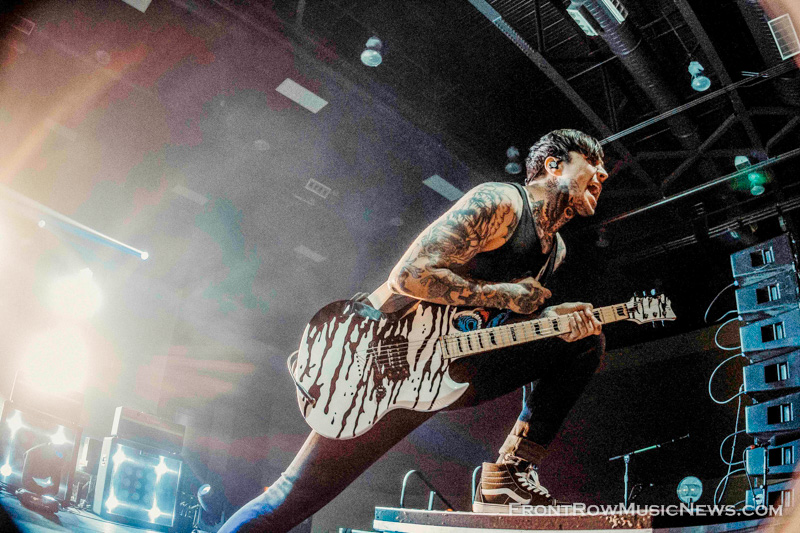 Pierce-the-Veil-Photo-credit-Amanda-Stauffer
Originating from San Diego, California, Pierce the Veil is a post-hardcore band leaving their mark with every song they write. The band is made up of drummer Mike Fuentes, bassist Jaime Preciado, guitarist Tony Perry and vocalist Vic Fuentes. Before Pierce the Veil took off, the two brothers of the band, Mike and Vic Fuentes, started a band called Before Today in 1998. Later on in 2006, the Fuentes brothers formed Pierce the Veil and ever since then they have grown, traveling the world and gaining millions of fans. The band is currently on their We Will Detonate Tour along with special guests Sum 41, Emarosa and Chapel.
On May 2, 2017, Pierce the Veil recently performed at the Lancaster Convention Center in Lancaster, PA and put on and energetic and unforgettable show. They started off the show with a song titled 'Texas is Forever" from their most recent and highly anticipated album Misadventures. The album was released on May 13th, 2016 and includes eleven tracks that really display Pierce the Veil's improvement as a band. Being at this show truly made my heart happy because I have been a fan of theirs for a while and being able to photograph their energy and passion was an amazing experience. I strongly recommend seeing them any chance you get because they put on an incredible show and you can really tell they are in love with what they do.
Be sure to keep up with the band by following their website (www.piercetheveil.net) and their Facebook page (https://www.facebook.com/PierceTheVeil/).
Tags: MisadventuresPierce The Veilpost-hardcoreWe Will Detonate
About amandaleahphoto
You may also like...