The Pixies at The Chicago Theatre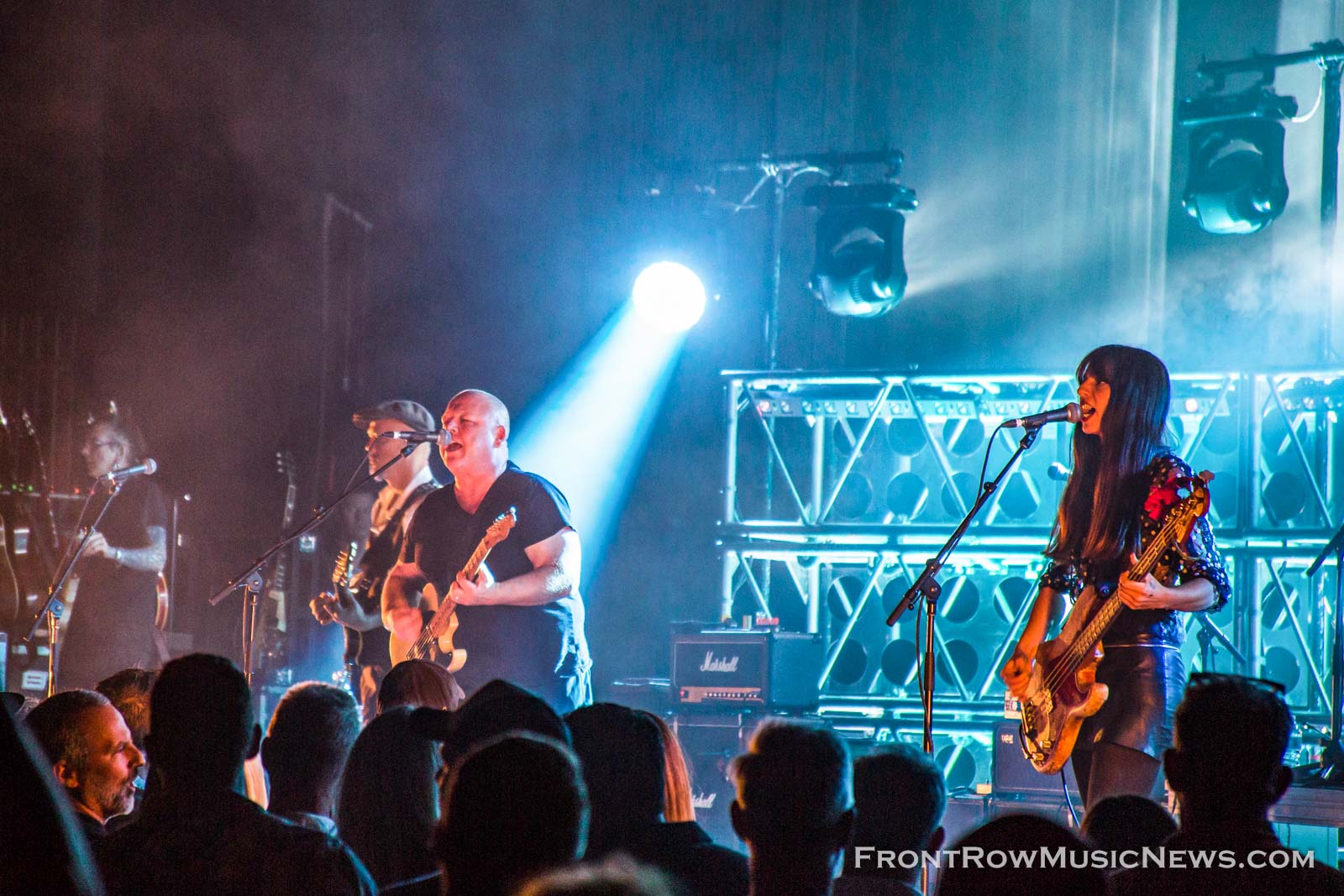 Pixies-Photo-credit-Megan-Sontag
On October 8th, 2017, touring in support of their 6th studio LP, Head Carrier, Boston natives, the Pixies took to the stage at the Chicago Theatre for their sold out show. The band was first formed in 1986 and went strong until breaking up in 1993. In 2004, they reemerged, and other than Bassist Kim Deal leaving in 2013, have remained the original lineup.
The set opened up with a Pixies' classic from the 90's, "Wave of Mutilation," and the crowd was instantly on their feet. Black Francis led the group through a scorchingly fast thirty four songs in a set that clocked in at an hour and forty-five minutes. Paz Lenchantin, who became a permanent member in 2016, provided beautifully haunting backing vocals and strong bass lines to Black's screaming lead vocals and rhythm guitar. Eight songs in, we are treated to "Monkey Gone to Heaven," which was a clear crowd pleaser. I'm pretty certain David Lovering did not stop drumming for one second during the entire performance, and Joey Santiago on lead guitar took us through elements of noise pop, psychedelia, and surf rock effortlessly. The Pixies have a legendary sound that is attributed with influencing such other bands as Radiohead, Bush, Weezer, and Nirvana. Arguably their most recognizable song, "Where is my Mind?," was played near the end of the set and the energy of everyone in the packed theatre singing along was electric and surreal. Immediately flowing into a cover of Neil Young's "Winterlong," and after a few more songs the band closed the show with their encore, "All I Think About Now" and "Bone Machine."
Be sure to catch the Pixies on tour! Find out more information on the band and tour dates at: PixiesMusic.com
Tags: Chicago TheatrePixies
About John Kosiewicz
You may also like...