Raveneye at House of Blues in Chicago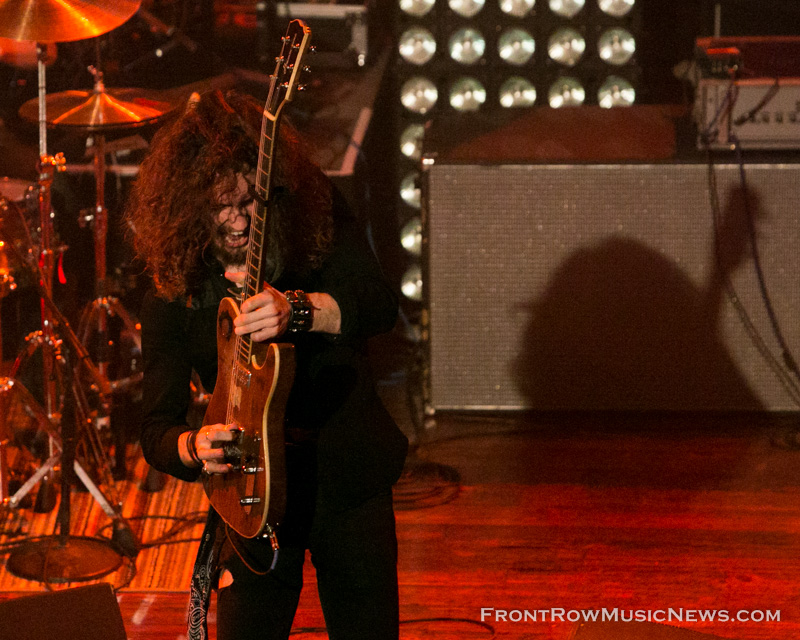 Raveneye-Photo-credit-John-Kosiewicz
Raveneye is the reason you go to a show early and see the opening artist. In support of The Darkness, Raveneye had the packed House of Blues in Chicago rockin' on April 27, 2016. With smiles a mile long, you could definitely tell this is a band happy to be performing to the crowd… and perform they did!
Formed in Milton Keynes in Buckinghamshire, England in 2014, Raveneye are an English rock band consisting of Oli Brown on vocals and guitar, Aaron Spiers on bass and Kev Hickman on drums. Their music genres are a mixture of modern garage, grunge and blues rock. With time only for a handful of songs for the night's set list, they focused on songs from the band's debut E.P., Breaking Out, which was released in April 2015.
If Raveneye hits your town, be sure to check these guys out. You'll be glad you did. Check out the Raveneye website to read the latest tour information.
Tags: House of BluesRaveneye
About John Kosiewicz
You may also like...