Rock The Universe 2019!!!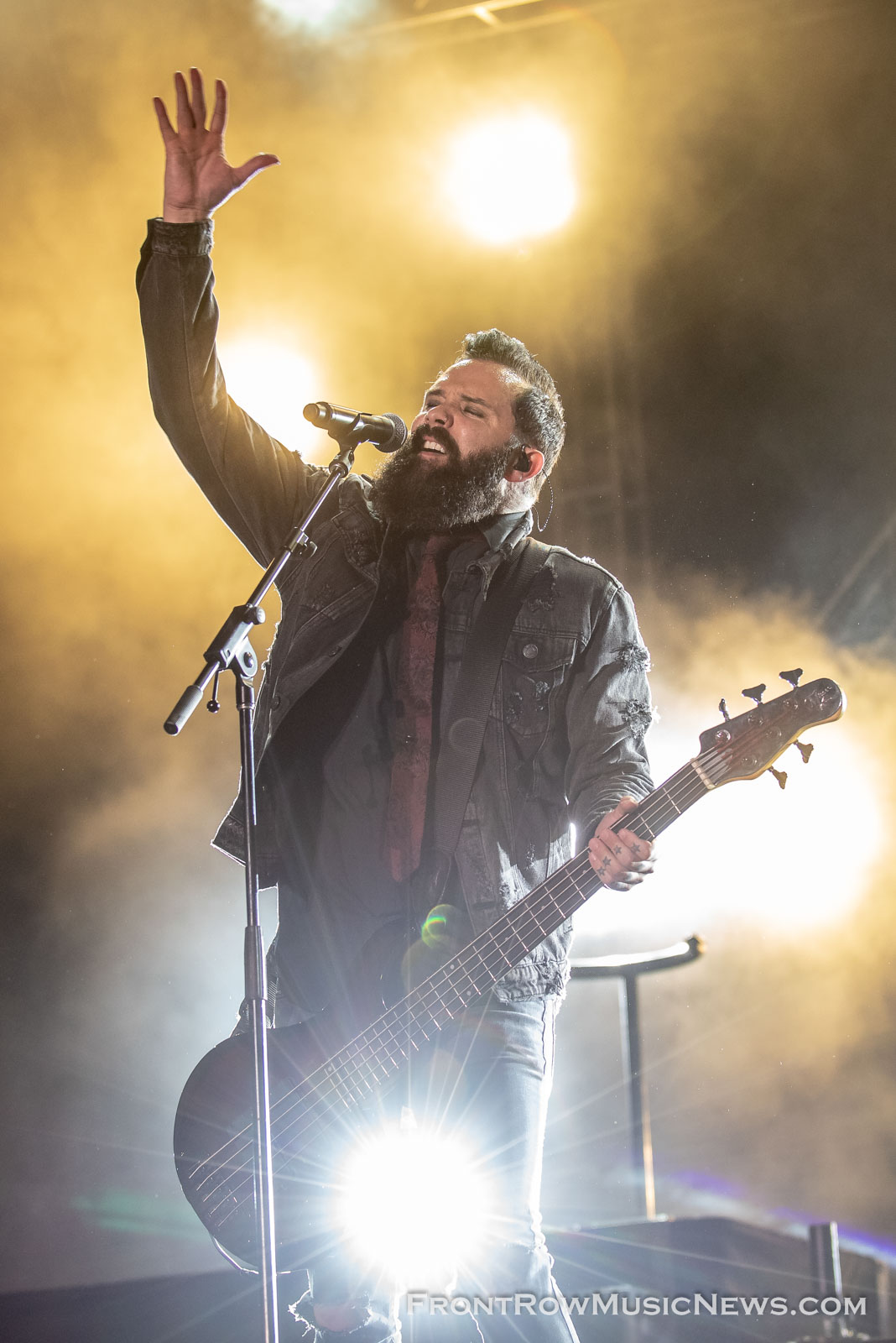 RTU-Skillet-Photo-credit-Daniel-Moll
Rock The Universe is Florida's Biggest Christian Music Festival that started back in 1998 in Universal Studios, Orlando, FL. In the past, this festival always took place in September and competed against Walt Disney Worlds Christian concerts "Night Of Joy", but since Walt Disney World stopped with Christian concerts and other things that happened, Rock The Universe was changed to February, which is a nice change since it isn't as hot and no worries about any hurricanes at this time.
For 2019, the unforgettable weekend of faith and fun took place on Friday, February 1 and Saturday, February 2.
ROCK THE UNIVERSE 2019 ACTS
Friday, Feb. 1
Saturday, Feb. 2
Lecrae
Skillet
Matthew West
Bethel Music
Big Daddy Weave
Crowder
Colton Dixon
Francesca Battistelli
Matt Maher
Micah Tyler
Rhett Walker Band
LEDGER
Starting off Friday night was the Rhett Walker Band. Rhett Walker is a Southern rock band from Nashville, Tennessee and was started in 2011. Some of his songs include "When Mercy Found Me", "Come To The River" and "I Surrender". So if you enjoy Southern Rock, you definitely need to check him out.
Next on Friday was Big Daddy Weave who is a Christian Rock band from Mobile, Alabama formed in 1998. Mike Weaver is the main vocal in the group and the main songwriter as well. Big Daddy Weave is mainly known for there song "Redeemed", but they have many more hits such as "The Lion and the Lamb", "The Only Name", and "Overwhelmed".
After Big Daddy Weave it was Matt Maher. Matt Maher is a Worship singer from Canada who moved to Arizona and started his career in 2001 alongside Chris Tomlin who helped got his career started. His greatest songs he is known for are "All the People Said Amen", "Your Love Defends Me", and "Lord, I Need You".
Back on the main stage was Matthew West who really got his start in the music industry writing songs for Rascal Flatts and Billy Ray Cyrus. In 2003, he came out with his first album and followed up in 2005. He sings one of my favorite songs "Broken Things" and other songs such as "Hello, My Name Is", "Grace Wins", and "Day One".
Colton Dixon was next Friday night and didn't disappoint at all. Colton was a contestant on season 11 of American Idol where he got popular and came in seventh place. In 2013, he came out with his first album and became #15 on the Billboard Top 200 and #1 on the Christian charts. Colton sang "Through All Of It" with his wife at Universal, his other songs include "More of You", "All That Matters", and "More Of You".
The last person on Friday night was Lecrae. Lecrae is a Christian rapper and is always on top of the charts. In 2006, Lecrae really started getting popular after his record "After the Music Stops" came out. From there he just climbed up the charts and stayed the top performing rapper in the Christian genre. His last hit was with Tori Kelly called "I'll Find You" which he performed at Universal. He also performed many songs Friday night with Tedashii, who has many albums out himself. Other songs that he is known for are "Blessings", "Broke", and his new one "Coming in Hot".
Saturday started off with Ledger, who many people were excited to see perform. Jen Ledger is from Coventry, England and plays drums for the Christian Rock group Skillet. Since being from Skillet, Ledger already had a following and it is a big following. Her first album came out in 2018 produced with her friend from Skillet, Korey Cooper. Her songs consisted of "Not Dead Yet", "Warrior" which features John Cooper from Skillet, and "Ruins".
Micah Tyler followed her on Saturday night. Micah Tyler is from Texas and is a contemporary pop singer. Micah's first album came out in 2013 and then in 2014 he came out with a 4 song album. His 2017 album became popular and really started his career. His popular songs consist of "Even Then", "Different", and "Never Been a Moment". His career in definitely going up from here, check him out.
Francesca Battistelli is also a Christian contemporary pop singer, but from New York City. Francesca started her professional career in 2004 with her first album and in 2008 came out with her second album and got into the Billboard Top 40 and became big in the Christian scene. Her songs consist of "He Knows My Name", "Write Your Story", and "Free to Be Me".
Next was Crowder, who is always a pleasure to watch. Crowder got popular with his first group the praise and worship band David Crowder Band. in 2014 and 2016 Crowder did his solo albums with popular success and just came out with a third album this past year called I Know A Ghost. His most popular songs are "Come As You Are", "All My Hope", and "Forgiven".
Next is a worship band from California called Bethel music which formed in 2001 with there main two song writers husband and wife, Brian and Jenn Johnson. There earliest album was in 2011 with Be Lifted High. This group produced many songs that we sing in church today. There most popular songs are "No Longer Slaves", "King of My Heart", and "You Make Me Brave".
The last artist for the night had people standing in line for hours just to get an awesome place to stand and that was Skillet. Although I have seen Skillet so many times, this is one group I will never get sick of seeing live. Their live concerts consists of smoke, pyro, and an awesome lead singer which is very upbeat throughout the whole night. Pretty much the whole time Skillet played, everyone knew every word to every song they played. There was a guy in the front row who had his face wrapped, the same as on there album Awake. Skillet has so many awesome songs, but some of there most popular that people know are "Whispers In the Dark", "Not Gonna Die", and there most famous song "Monster". Skillet is in the studios now making a new album so don't miss that when it comes out and will be touring with Breaking Benjamin this year so definitely don't miss them when they come around your area, they are worth going to!!!
Well if you missed Rock the Universe this year you definitely missed out on a great show. Changing the Christian festival from September to February was worth it in my opinion as it wasn't as hot and less crowds throughout the park during the day, which made for an awesome day!! Mark your calendars for January 24 & 25, 2020 so you don't miss out next year. Keep up with the latest information at Rock the Universe, Universal Orlando Resort
Tags: Bethel MusicBig Daddy WeaveColton DixonCrowderFrancesca BattistelliLecraeLedgerMatt MaherMatthew WestMicah TylerRhett Walker BandRock the UniverseSkilletUniversal Orlando
You may also like...