Royal Blood at Metro in Chicago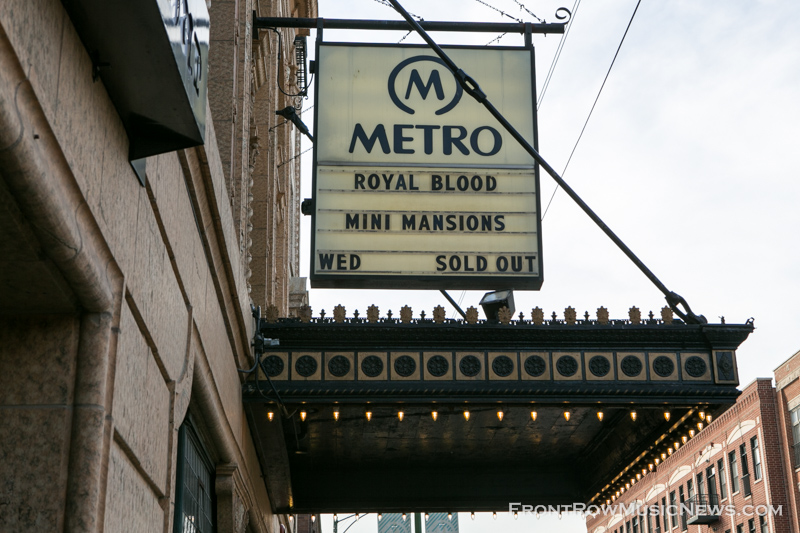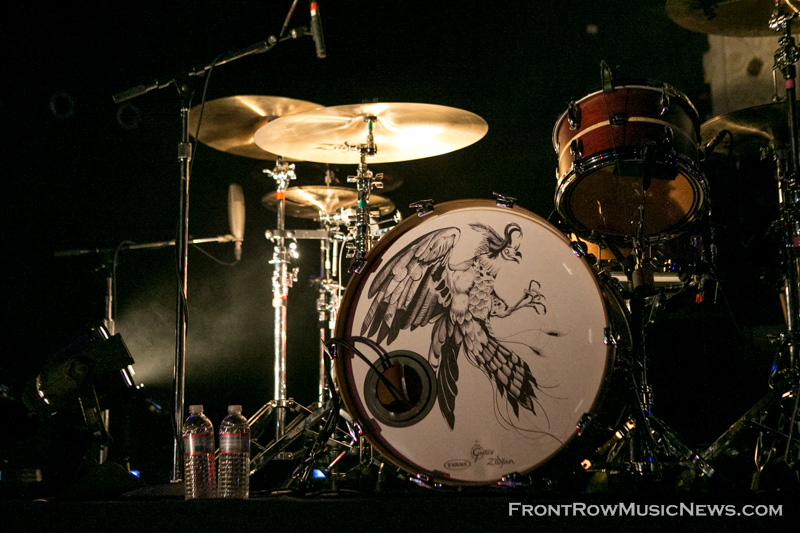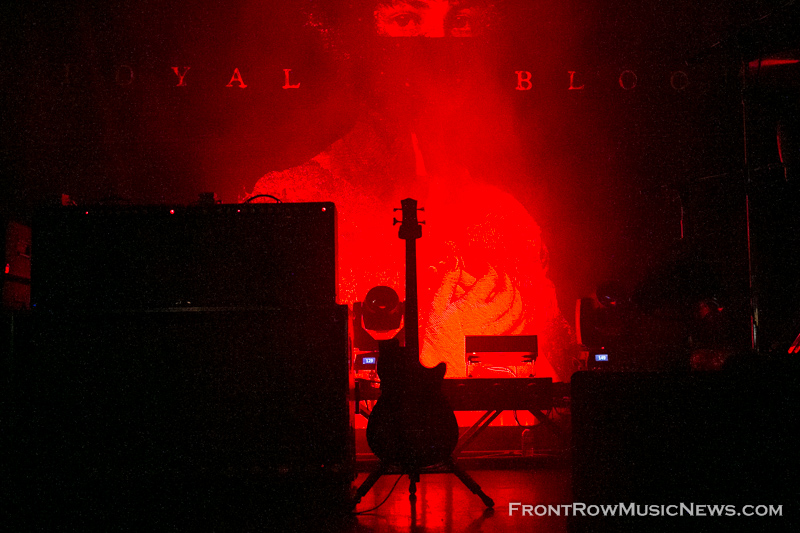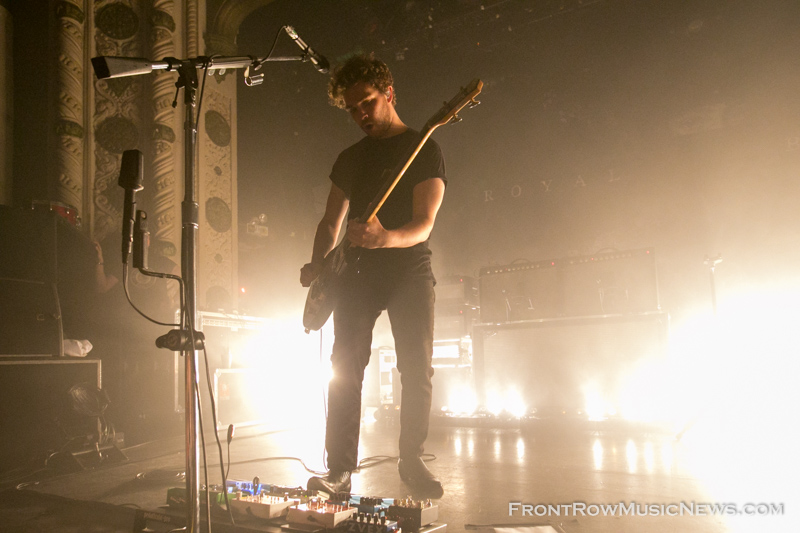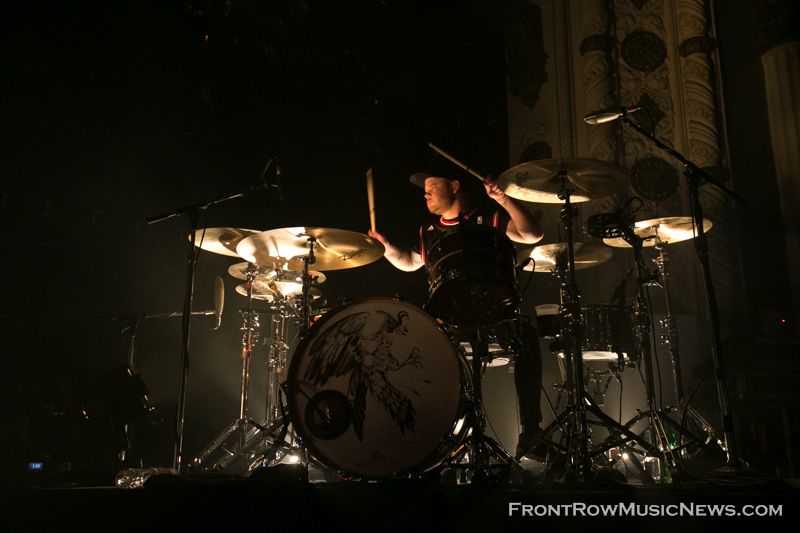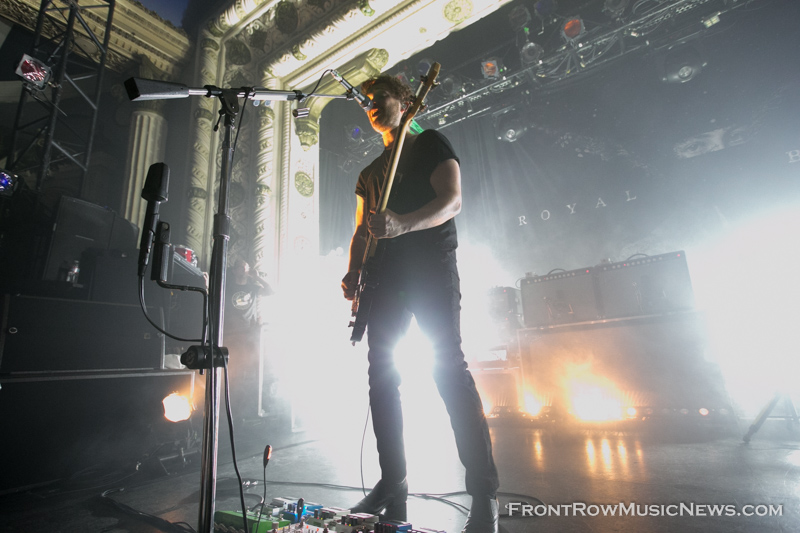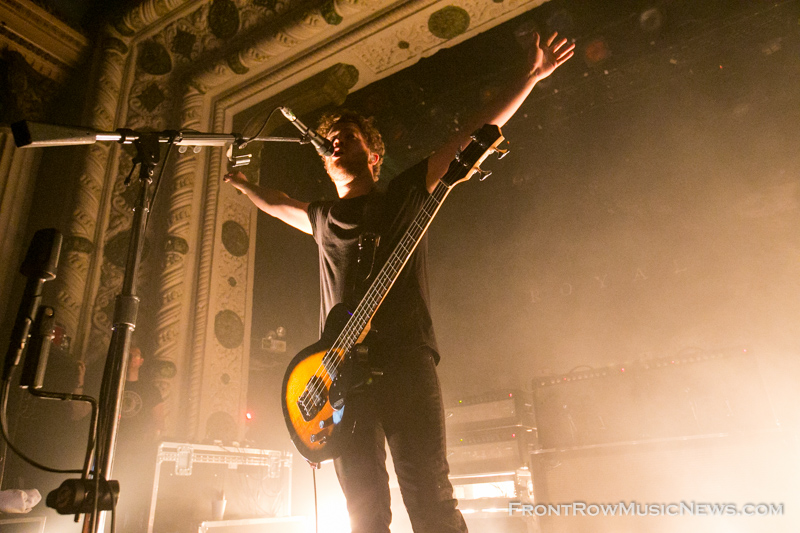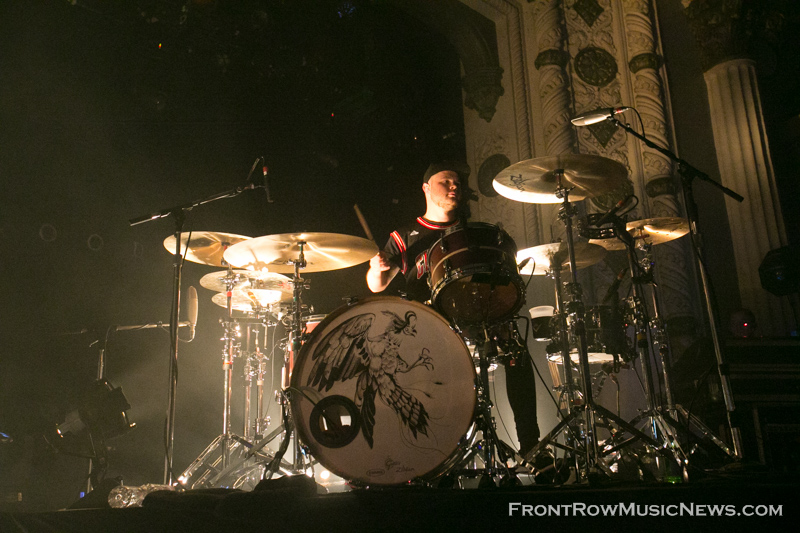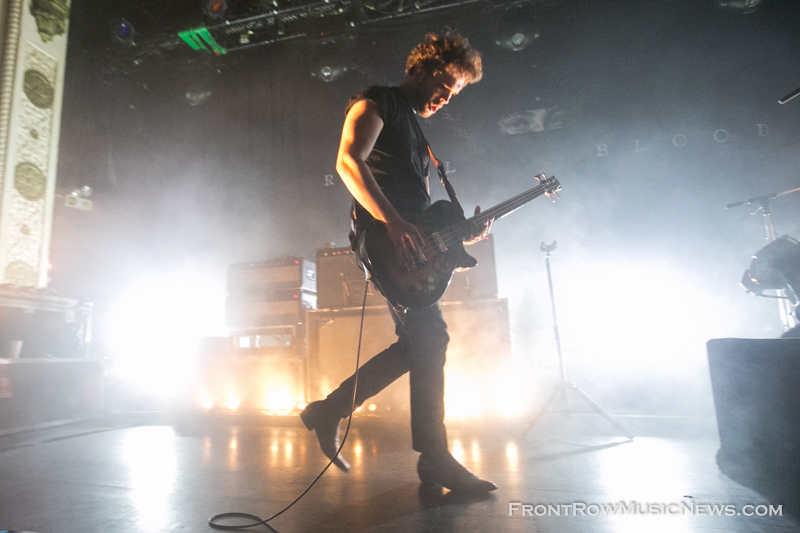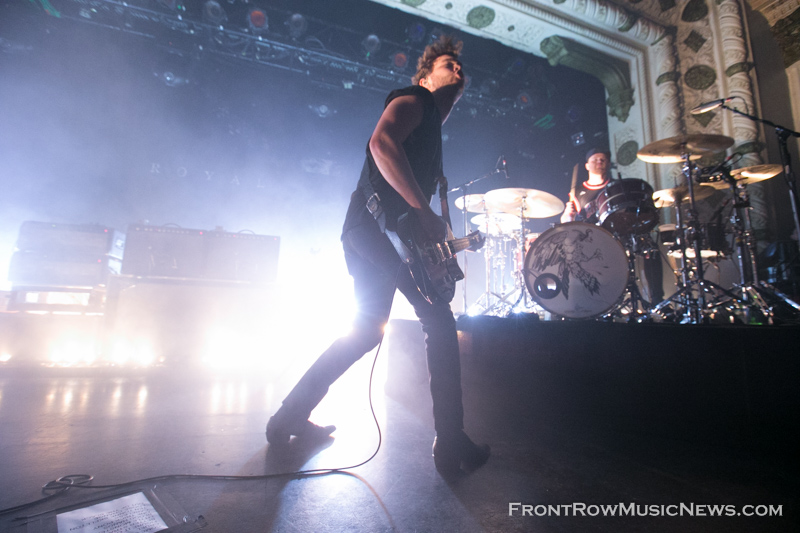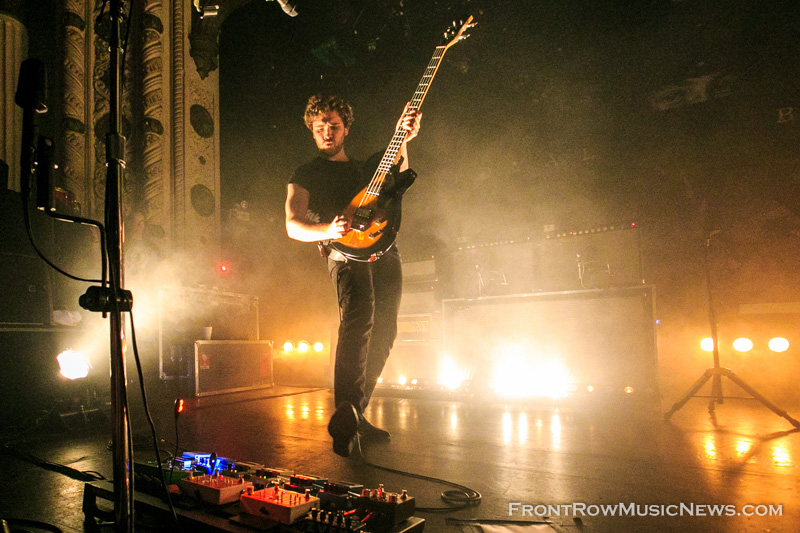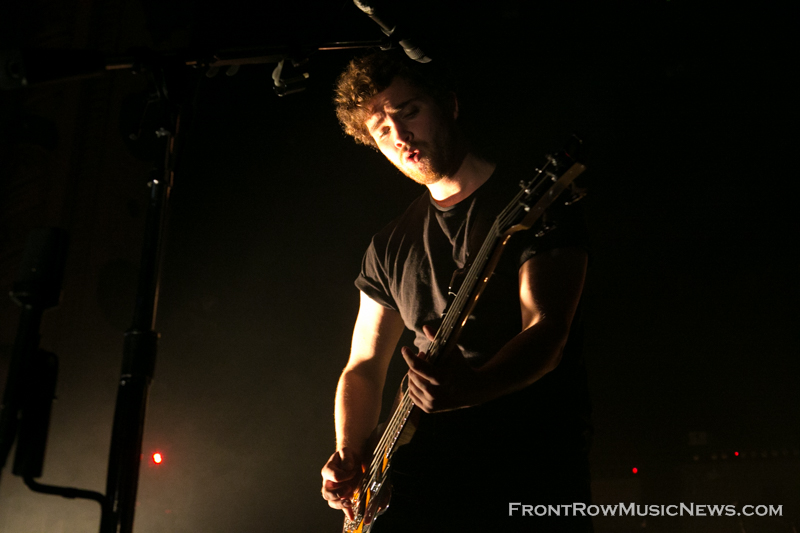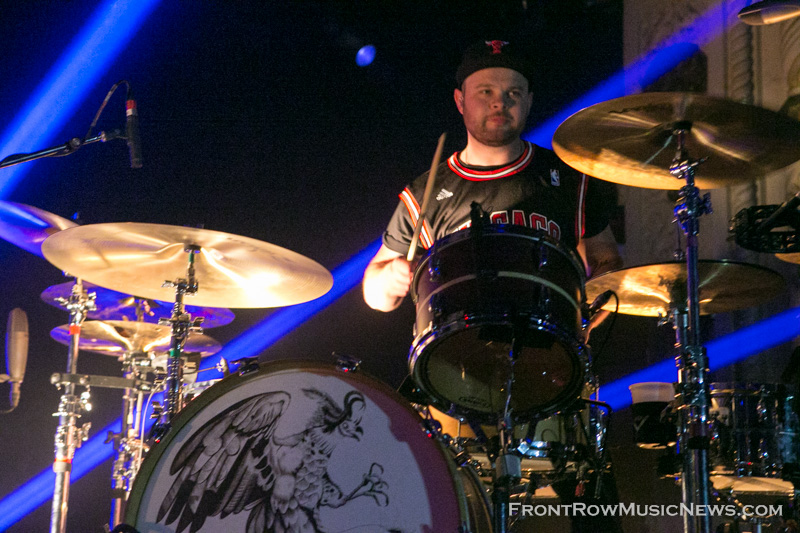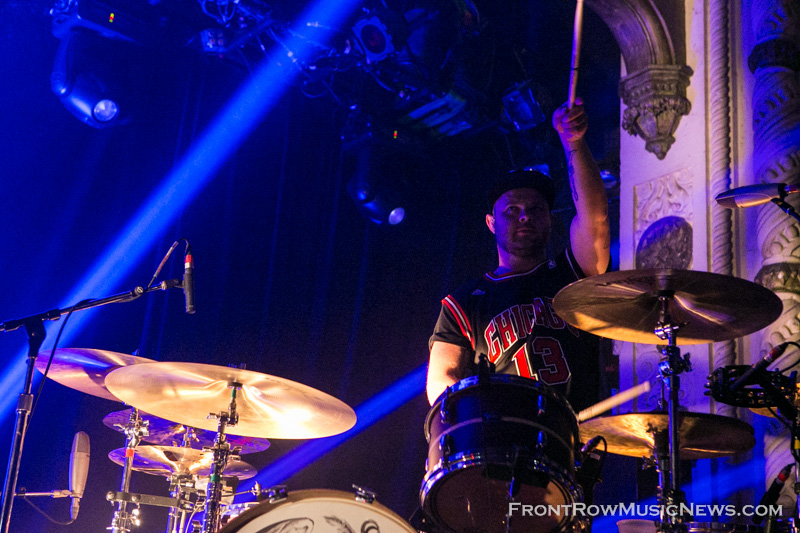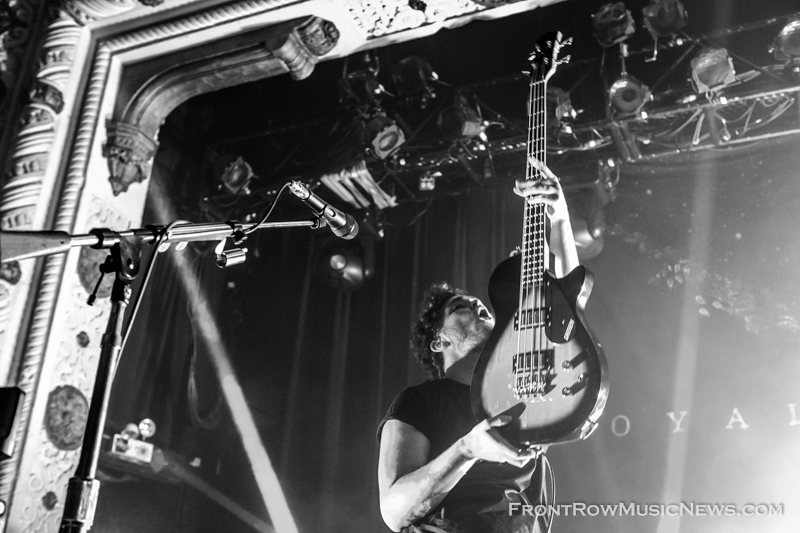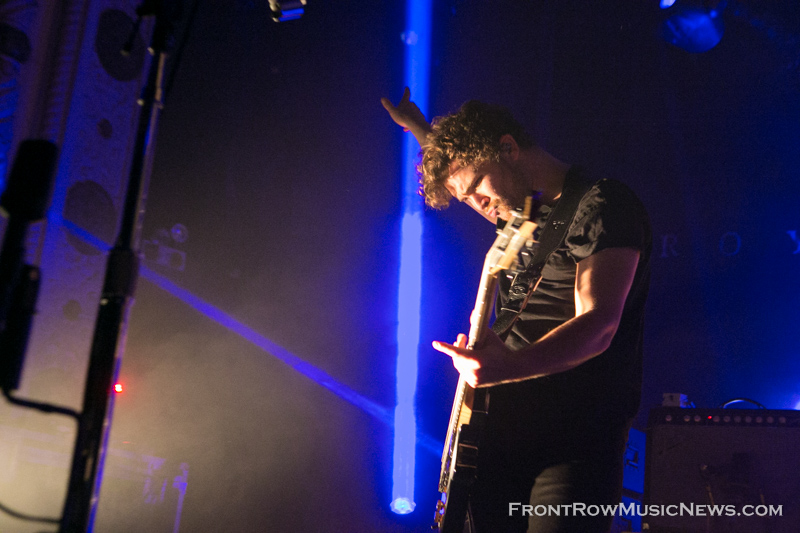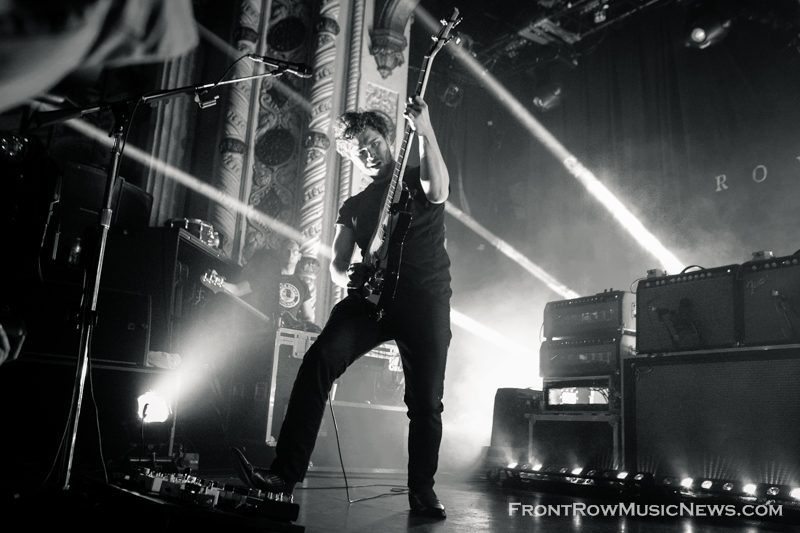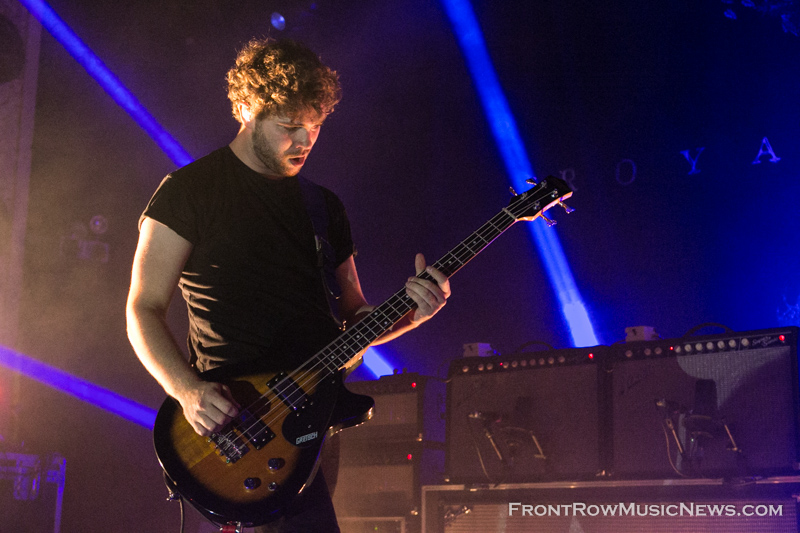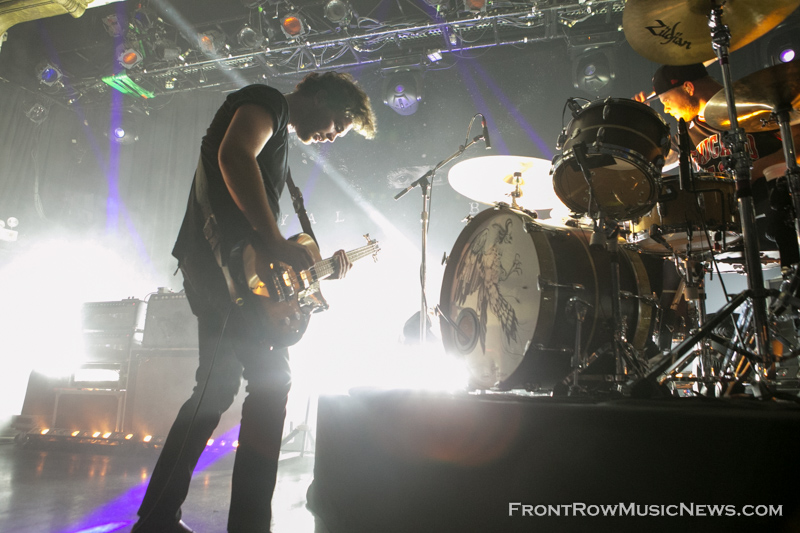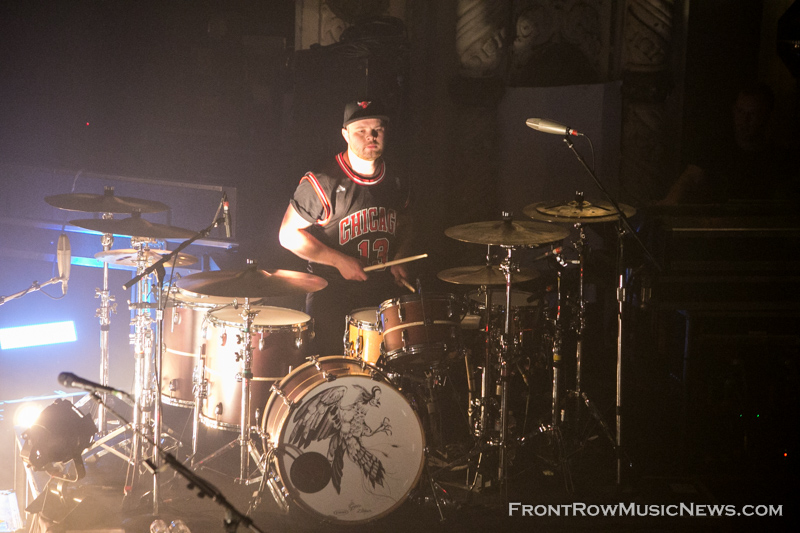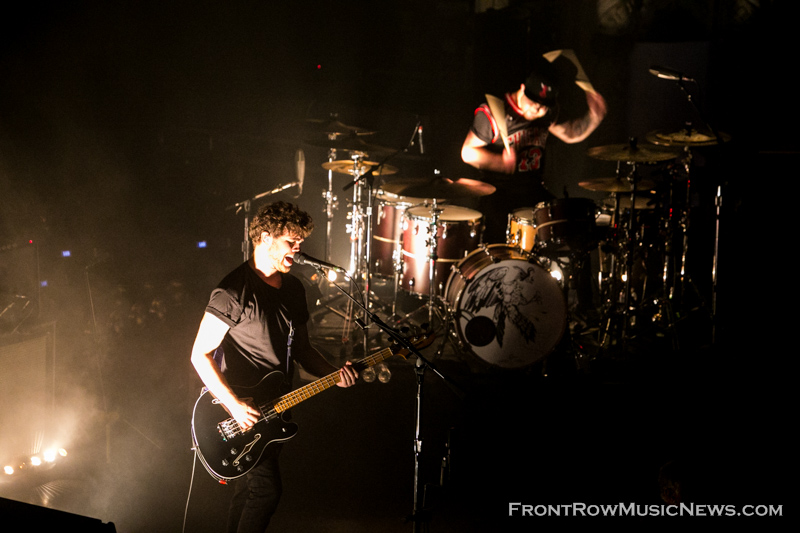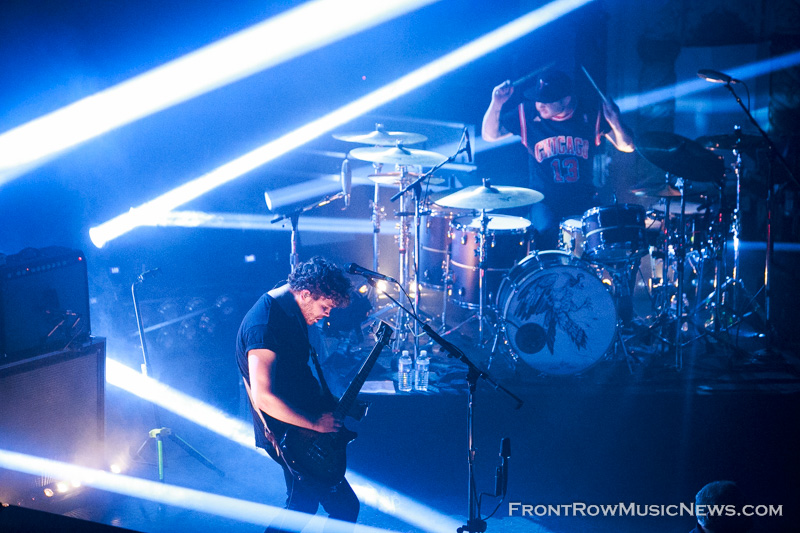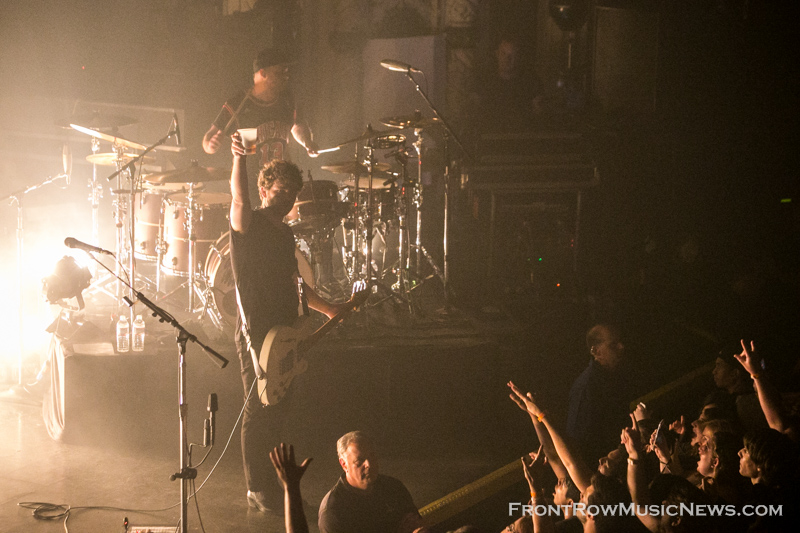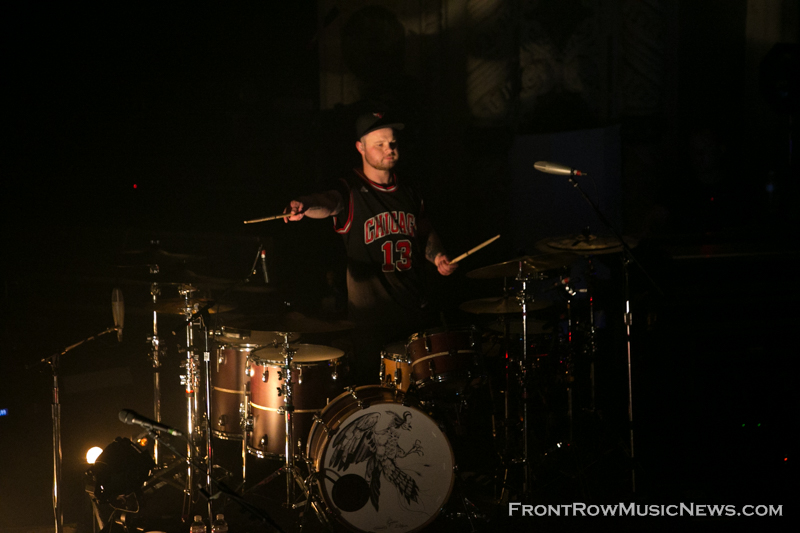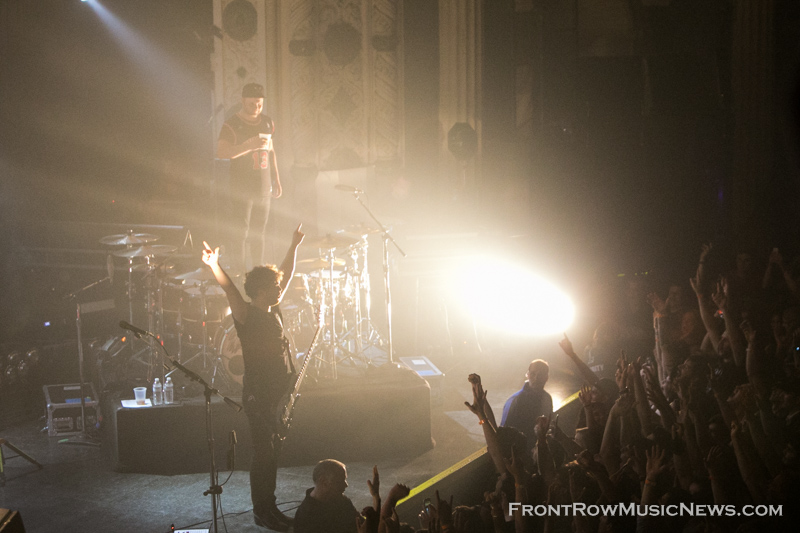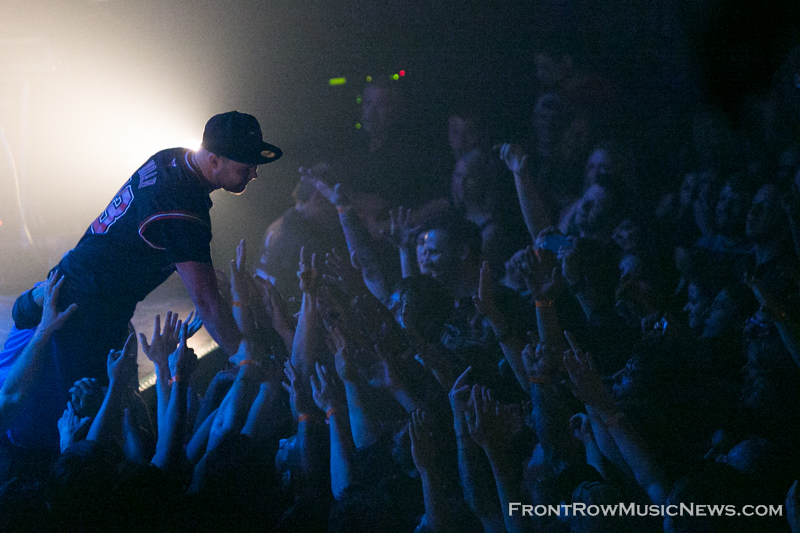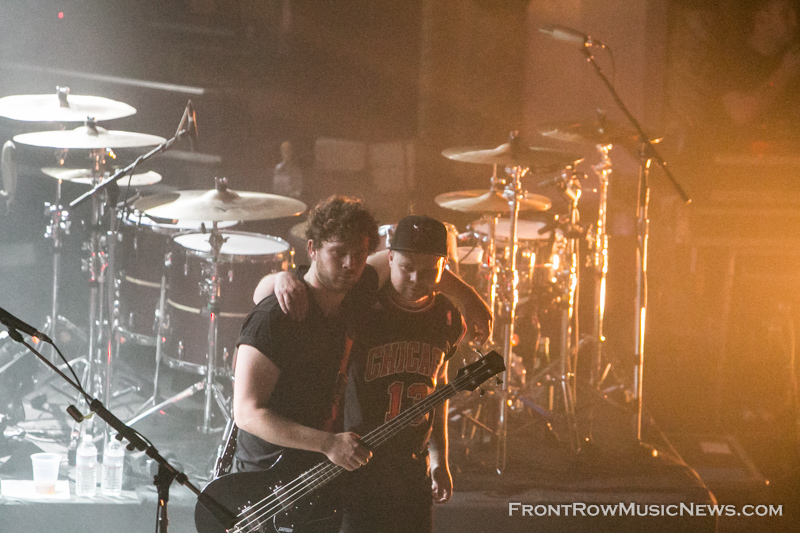 Perched on top of his drum set stool, drinking his beverage of choice, Ben Thatcher peered out at the audience while Mike Kerr raised his arms in the air. The crowd erupted with cheers of excitement showing their approval for the night's performance. No encore was needed from the duo of Royal Blood, since both Thatcher and Kerr, performed for their sold out crowd with high energy and excitement during every minute of every song that night.  After the solo of Kerr on bass, Thatcher joined in with ferocious drumming.  From the first drum beat, the fans quickly identified that the song they had wildly anticipated all night, "Out of the Black", was about to be played to bring the night to a climax.
Formed in Brighton, United Kingdom, the two piece band of Mike Kerr, who by sings and plays bass, and Ben Thatcher, who plays drums, joined together in 2013. Currently, Royal Blood is on a North American tour in support of their 2014 self-titled debut album.
Front Row Music News caught Royal Blood's sold out show at The Metro in Chicago on June 3, 2015, along with special guest Mini Mansions.  Personally, I was disappointed to see Thatcher wearing a Bulls jersey instead of a Hawks sweater, but that's life. Despite this one small aspect, the show was an amazing performance put on by these young lads.  The night's set list was packed with all ten songs off the debut album, starting the night with "Come On Over".  In addition, they performed, "One Trick Pony", which was a b-side from the "Ten Tonne Skeleton" single.  Throughout the night all 1,100 closely packed Royal Blood fans cheered and sang along with Royal Blood, knowing all the words to all the songs. The night concluded with Thatcher jumping out in the audience to crowd surf!  Now that's getting close with your fans.
Be sure to catch Royal Blood when they hit your area by keeping up with the latest information at the Royal Blood website.
About John Kosiewicz
You may also like...