Stone Temple Pilots at Chicago's House of Blues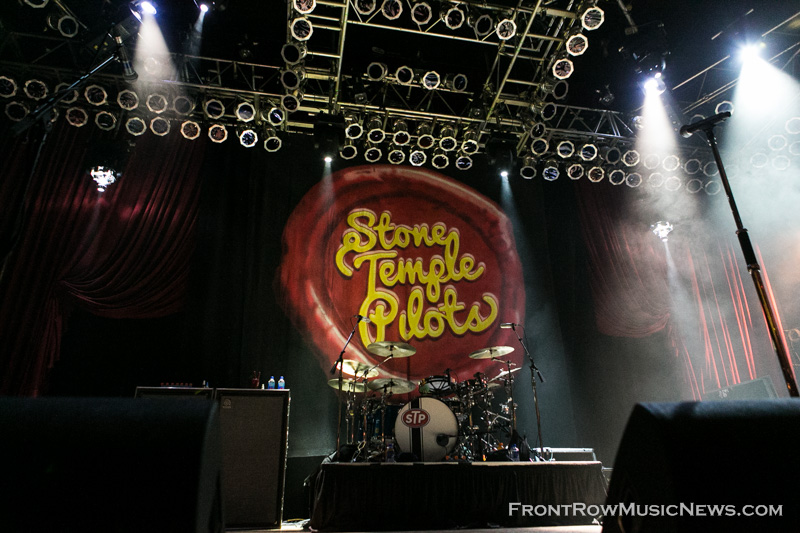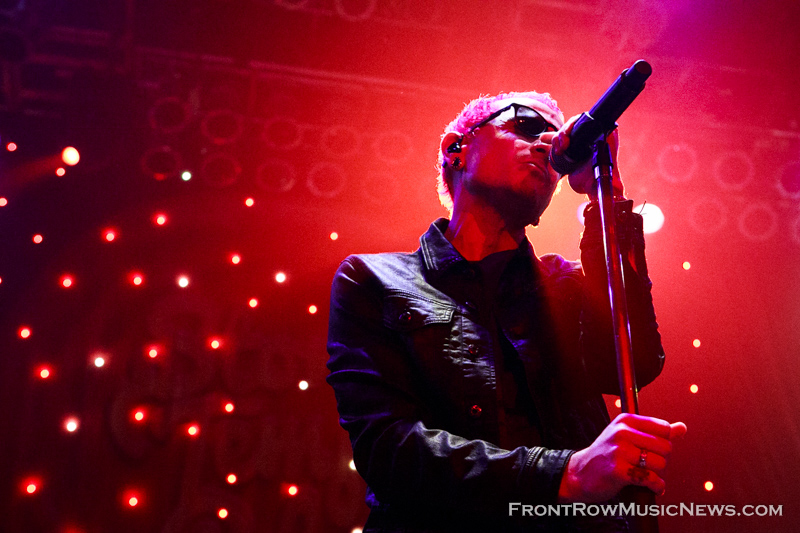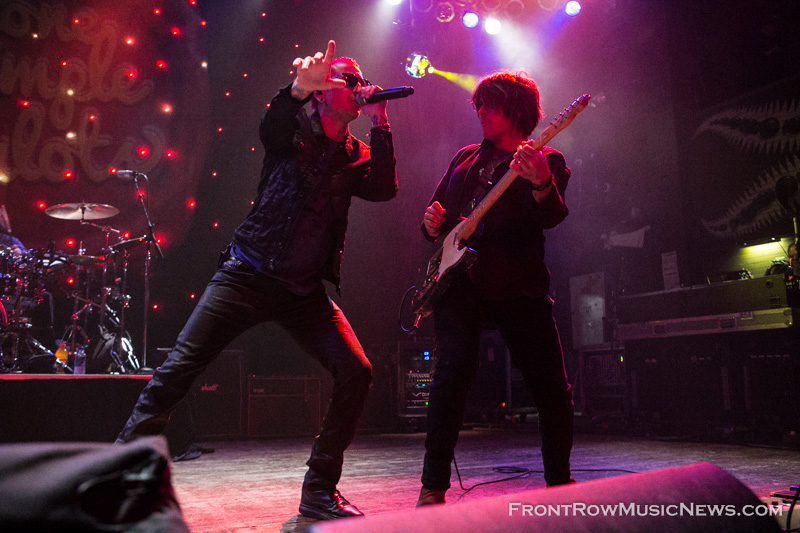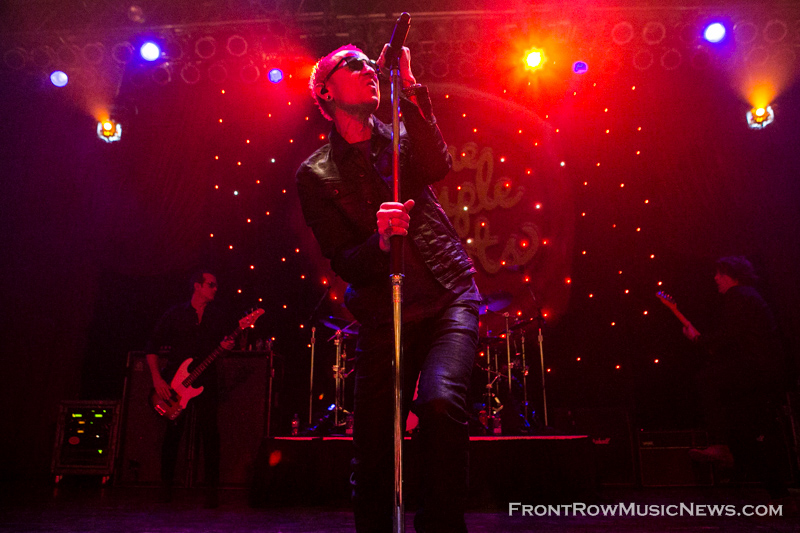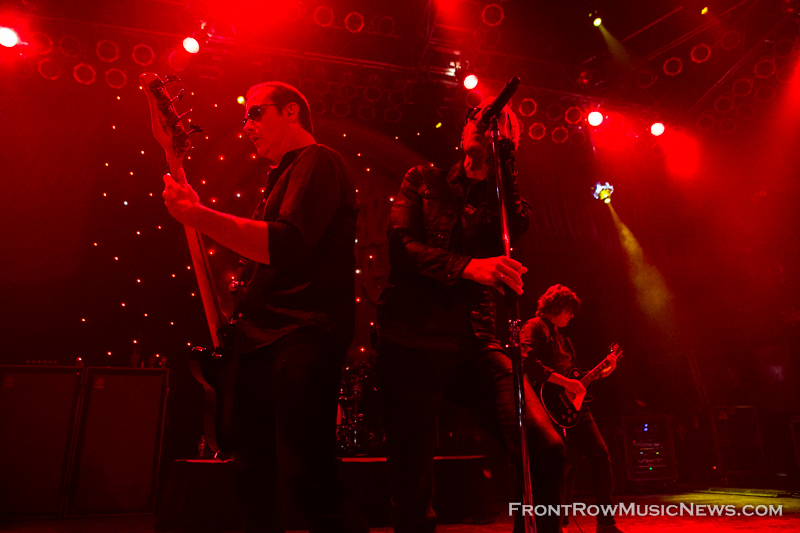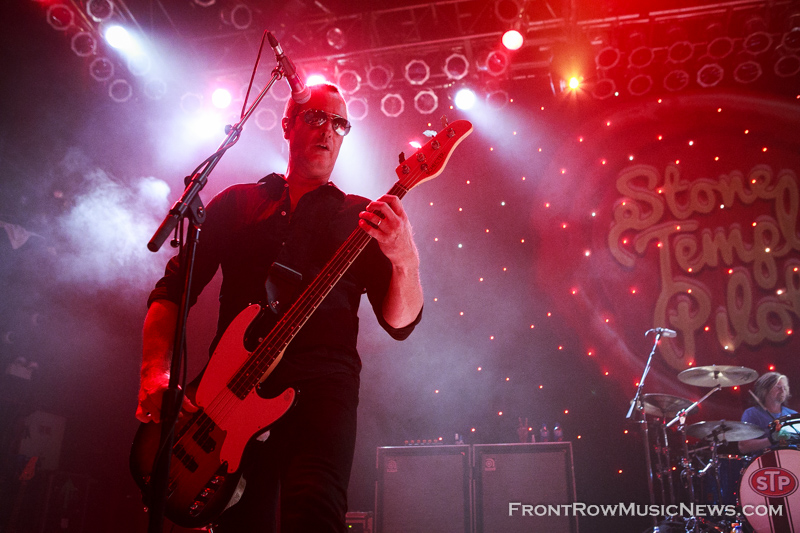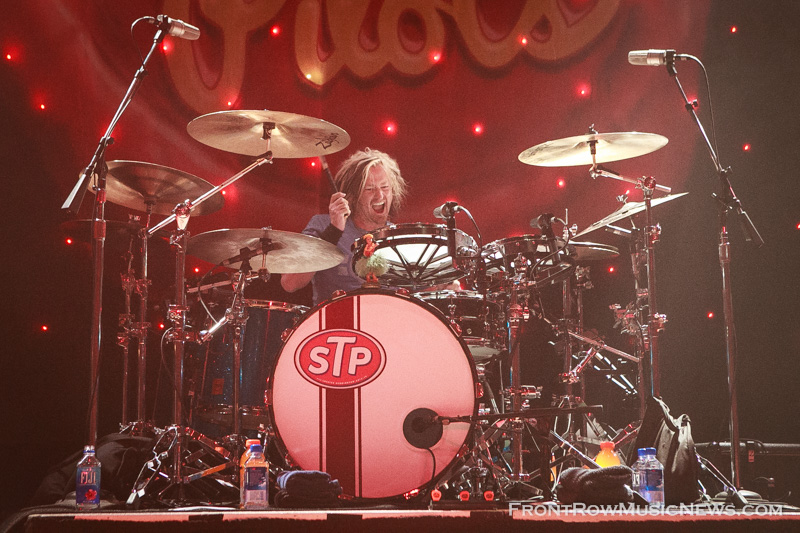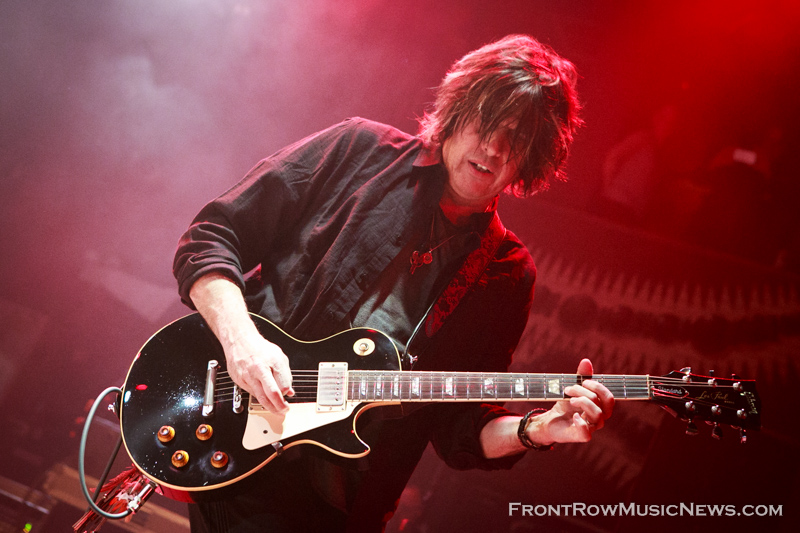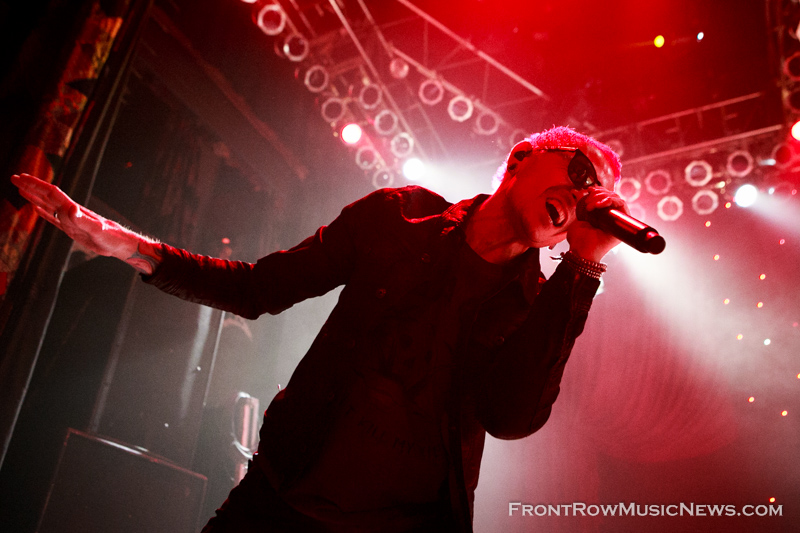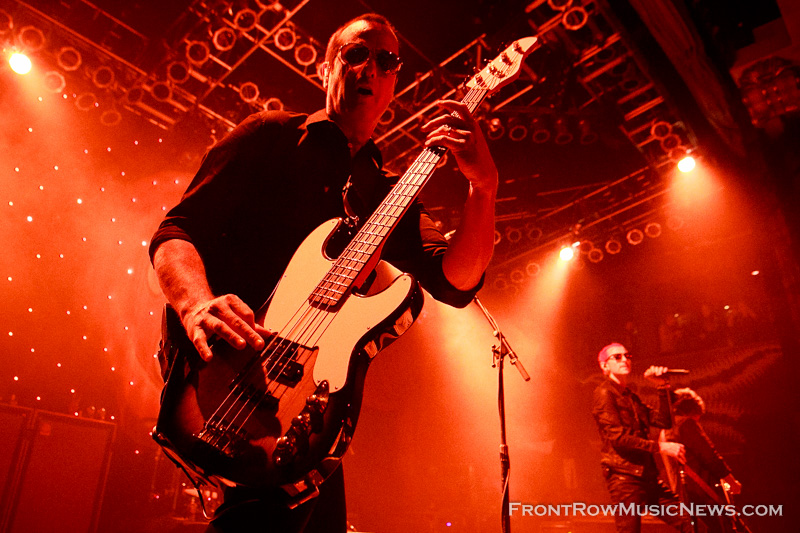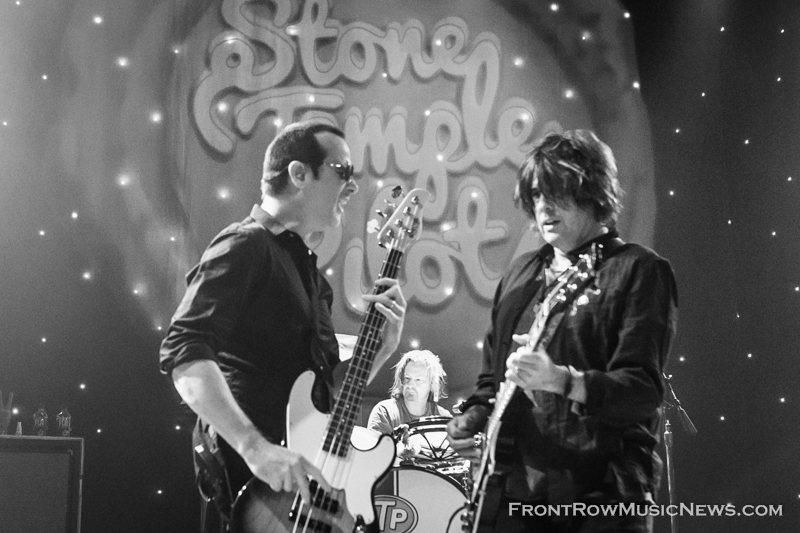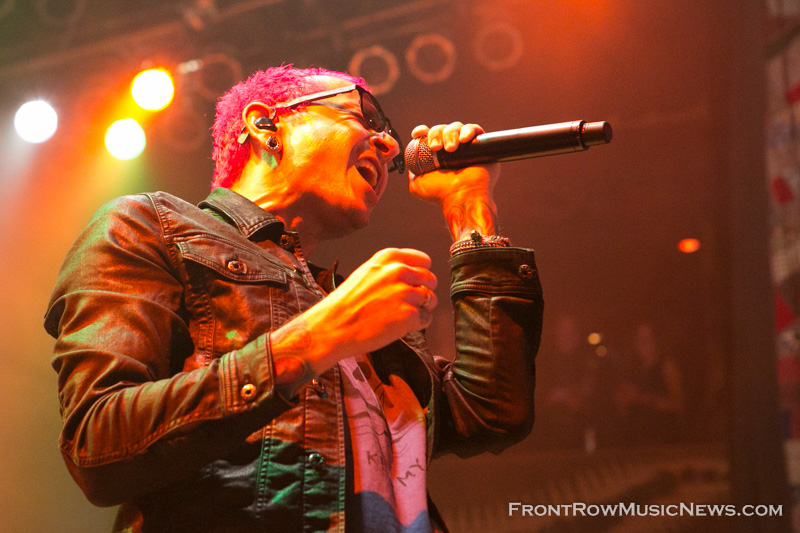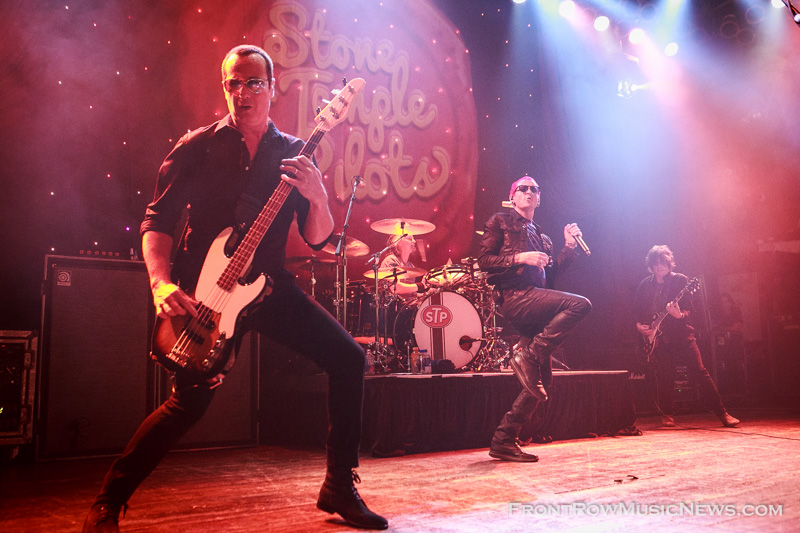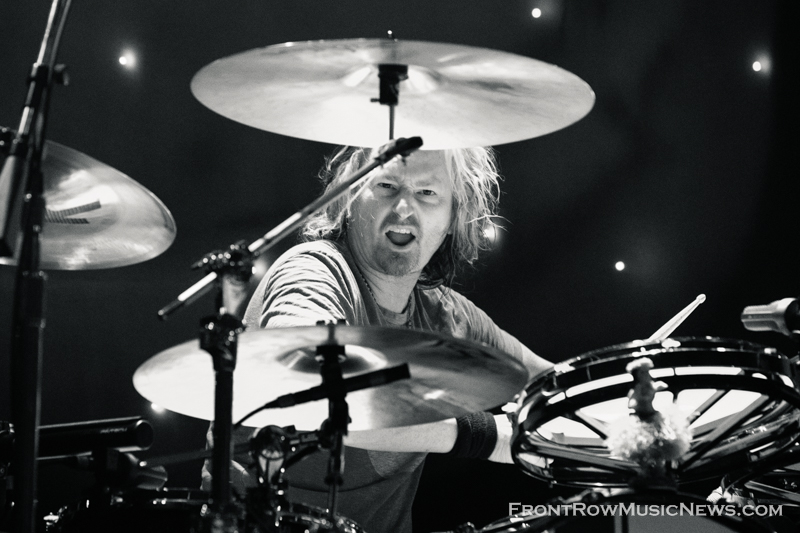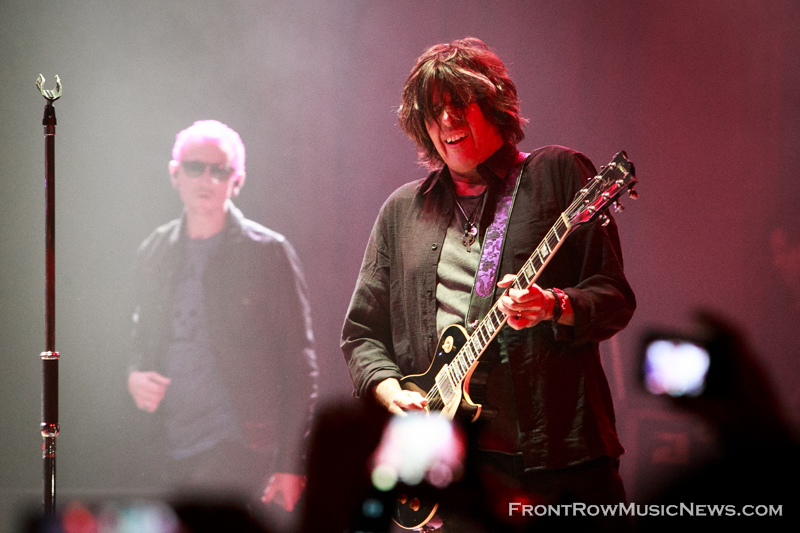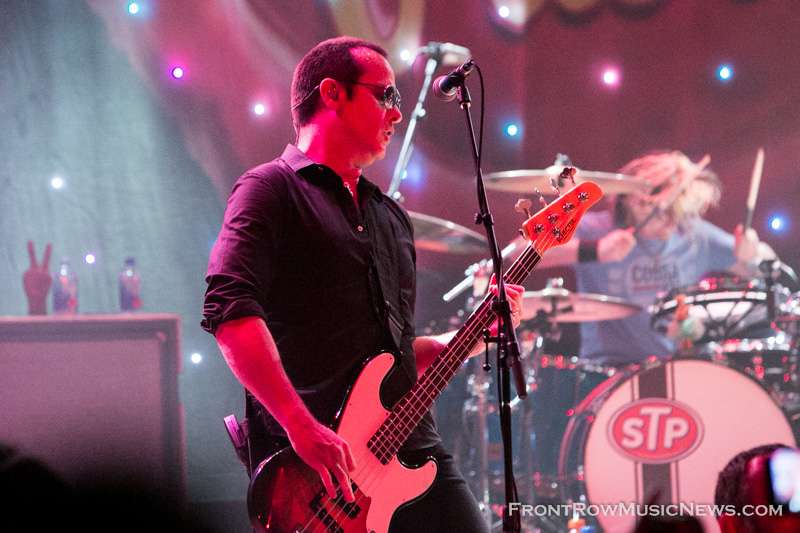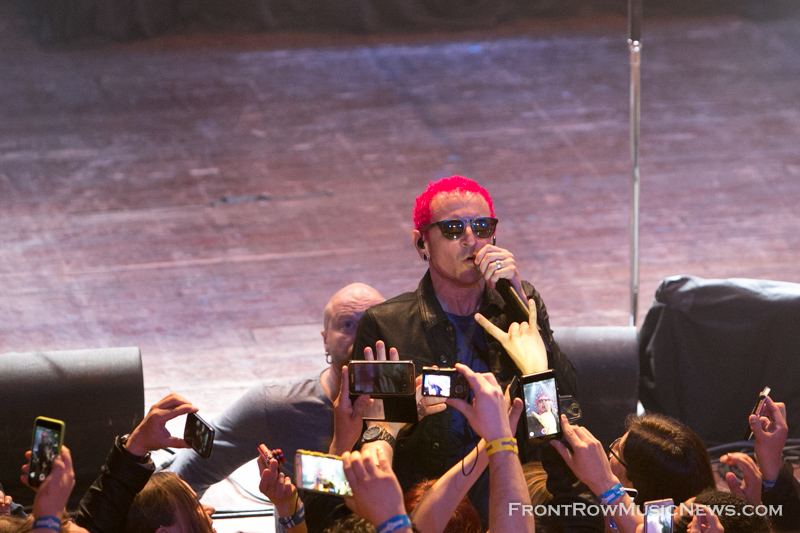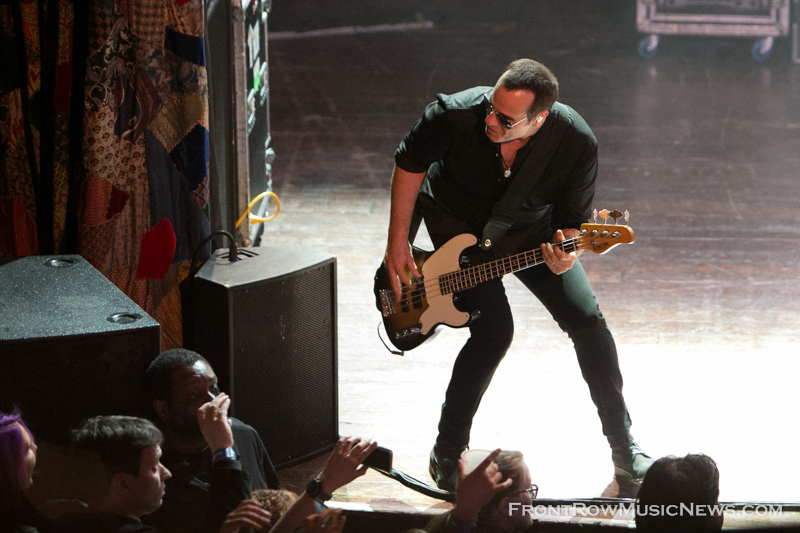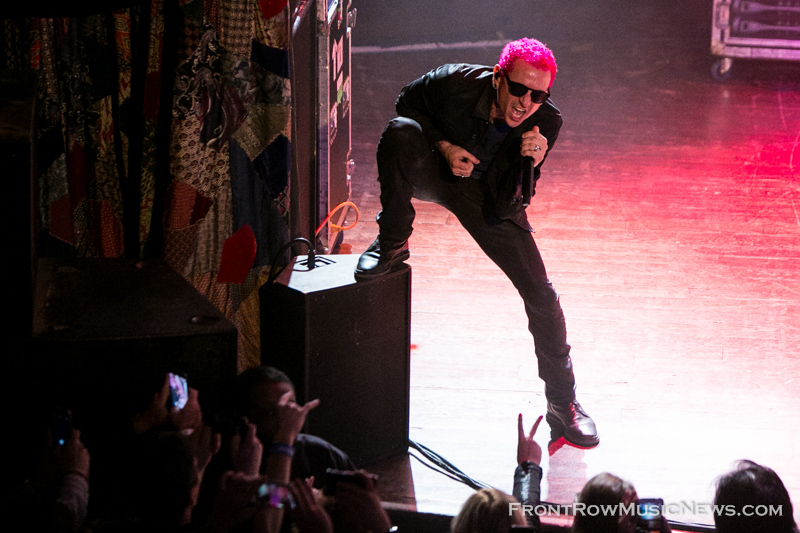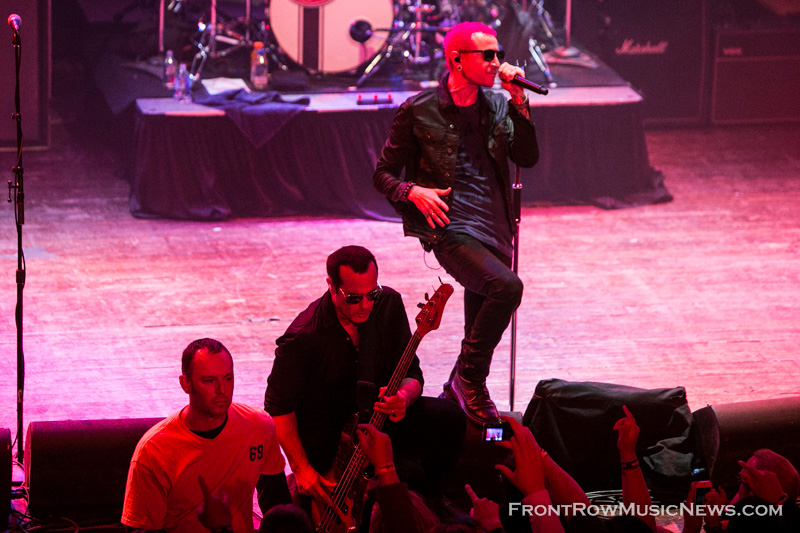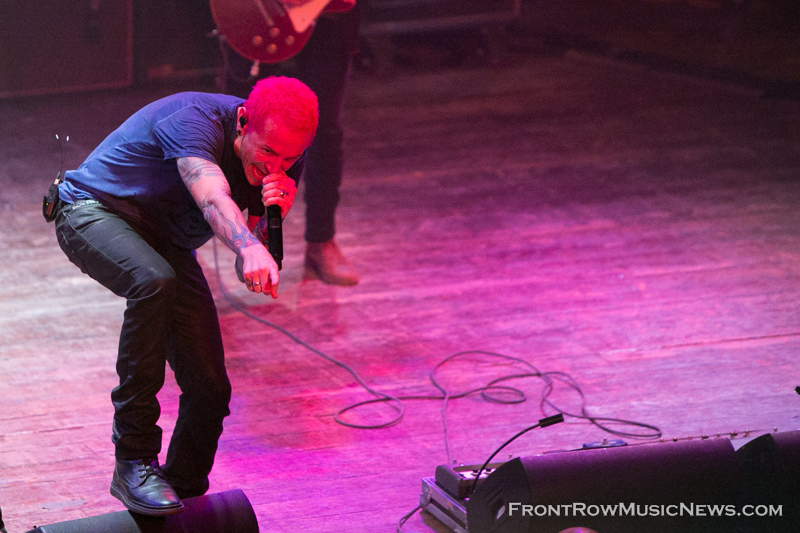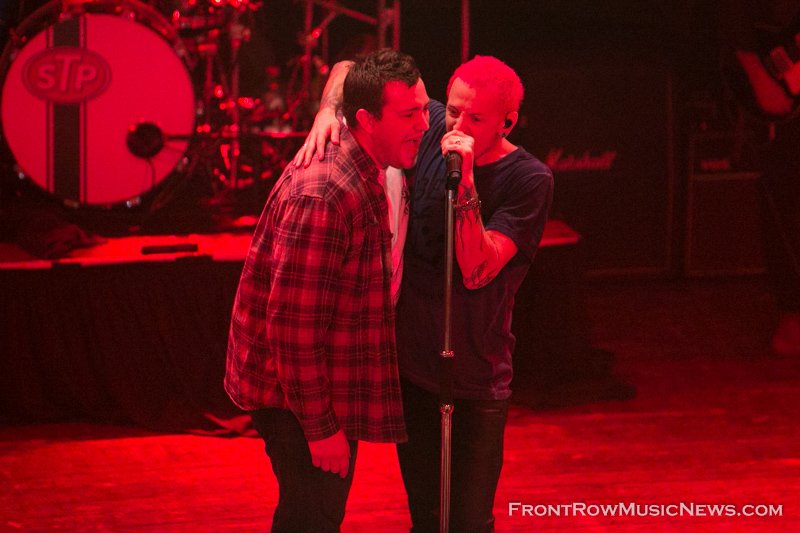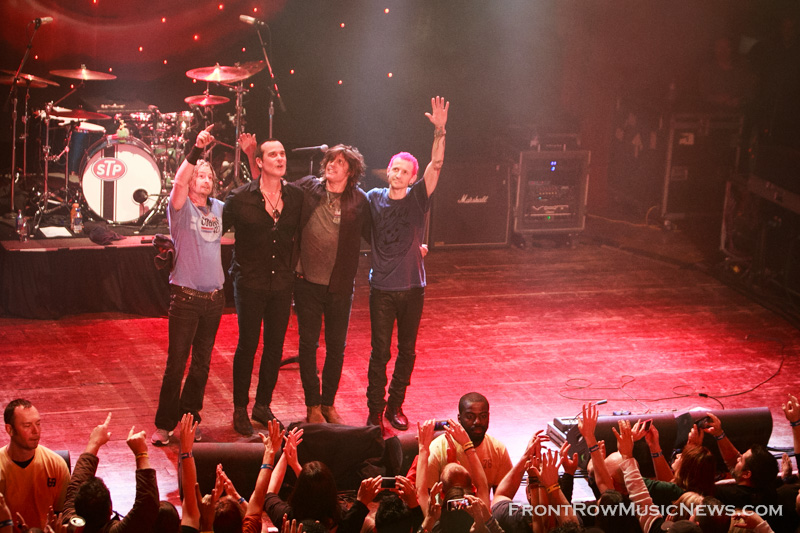 "I AM SMELLIN' LIKE A ROSE THAT SOMEBODY GAVE ME ON MY BIRTHDAY DEATHBED…" Both Chester Bennington and fan, Patrick of Chicago, belted out the first lines of the final encore song for the night, "Dead and Bloated".  Just minutes before, Bennington pointed out the fan because he looked like he was ready to explode if STP didn't play the song and invited him up on stage to join in on the beginning of the song. With one of their own on stage, fans cheered on Patrick and screamed along with the words."… I AM SMELLIN' LIKE A ROSE THAT SOMEBODY GAVE ME BECAUSE I'M DEAD AND BLOATED!!"
Stone Temple Pilots, also referred to as "STP", are from San Diego, California.  Currently, the band consists of original members Eric Kretz on drums, along with brothers Robert DeLeo, on bass, and Dean DeLeo, on guitar. Joining Stone Temple Pilots in 2013 as lead vocalist, is Chester Bennington, who is also Linkin Park's lead vocalist.
Spanning the audience, fans of all ages sprinkled Chicago's House of Blues wearing shirts, hats, and other accessories from both Stone Temple Pilots and Linkin Park in support the artists to be performing in front of them in only minutes. Some fans even came all the way from Bloomington, IL, as well as Iowa for the concert.
Overall, the night's setlist played like a Stone Temple Pilots live greatest hits show, which included fan favorite songs from albums: Core, Purple, Tiny Music… Songs from the Vatican Gift Shop, No. 4, Shangri-La Dee Da and High Rise EP.
Personally, having seen Linkin Park less than a year prior, I was very curious how Bennington would pull off the Stone Temple Pilots musical style. The dark, moody lighting for first song, "Lounge Fly", helped get the Linkin Park Bennington out of my head and start forming the Stone Temple Pilots Bennington. Throughout the night, he grooved and glided between the DeLeo brothers, performing classic songs such as "Creep", "Big Empty", "Plush", "Interstate Love Song", as well as deeper cuts like "Prune" and "Sin".  Songs such as "Coma", "Big Bang Baby", "Down", "Piece of Pie" and of course, "Out of Time", filled the appetite for fans craving Linkin Park style songs. "Out of Time" was the only song from their 2013 five-track EP release, High Rise, with Bennington. The only downside side of the night was not hearing additional songs from the High Rise EP, such as their second single, "Black Heart". In addition, a nice teaser song from the upcoming full-length album, which is expected to be out by the end of the year, would have topped the night.
Even though the entire night was amazing, some highlights included: almost a two hour show; a setlist containing 22 songs; Bennington on acoustic guitar for "Adhesive"; Bennington getting up close and personal with the fans by climbing in the audience, and sharing the microphone with fans while singing "Plush"; Robert DeLeo coming down low by the audience for "Trippin' on a Hole in a Paper Heart"; Kretz energy on the drums; and Dean DeLeo shredding the guitar.
Definitely, stay up to date with the Stone Temple Pilots website for more information on a new album from them, as well as additional information.
Tags: Chester BenningtonDean DeLeoEric KretzHouse of BluesRobert DeLeoStone Temple Pilots
About John Kosiewicz
You may also like...