The Bots Gain New Fans at the Hollywood Casino Amphitheatre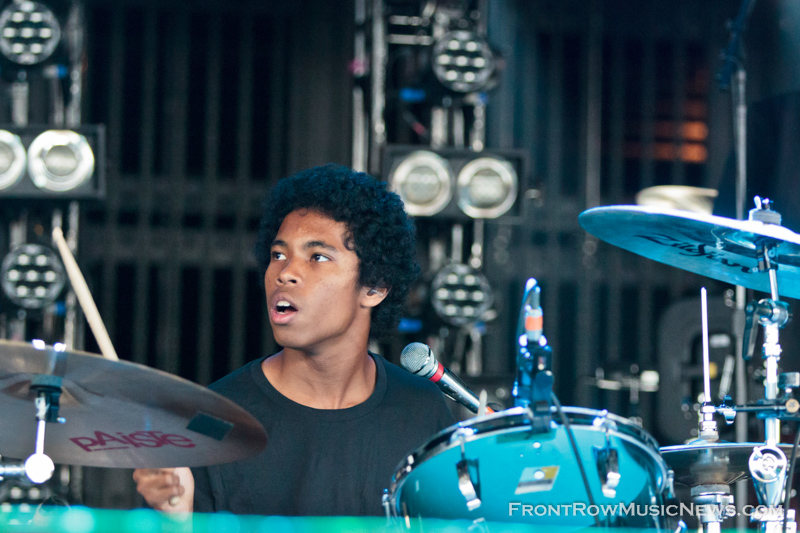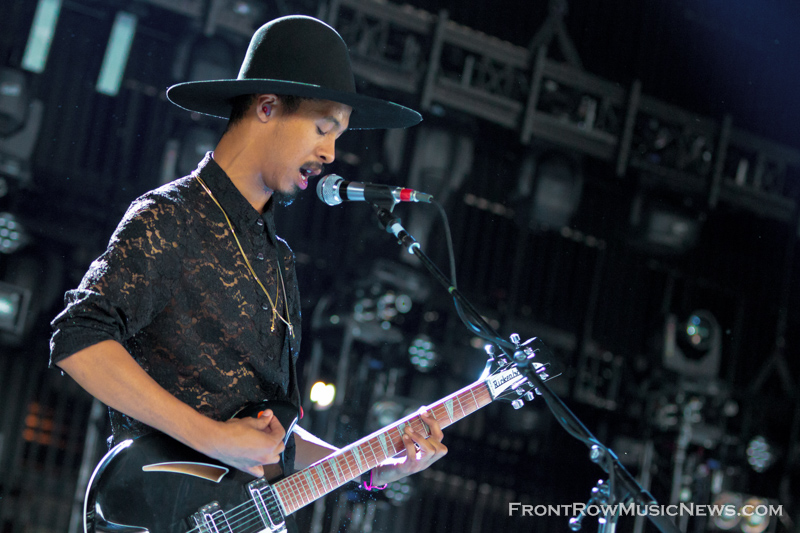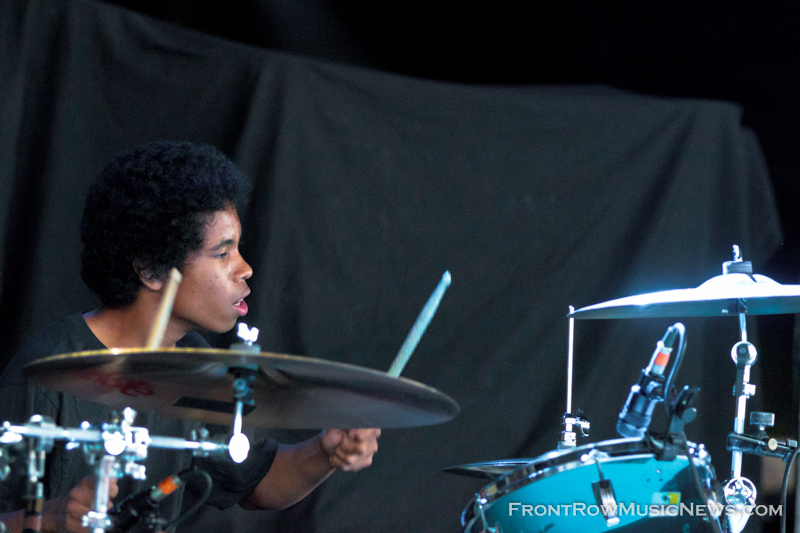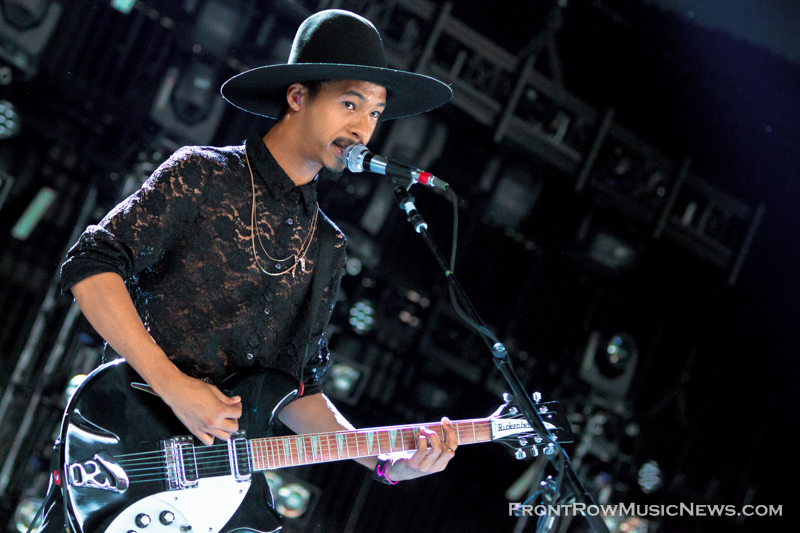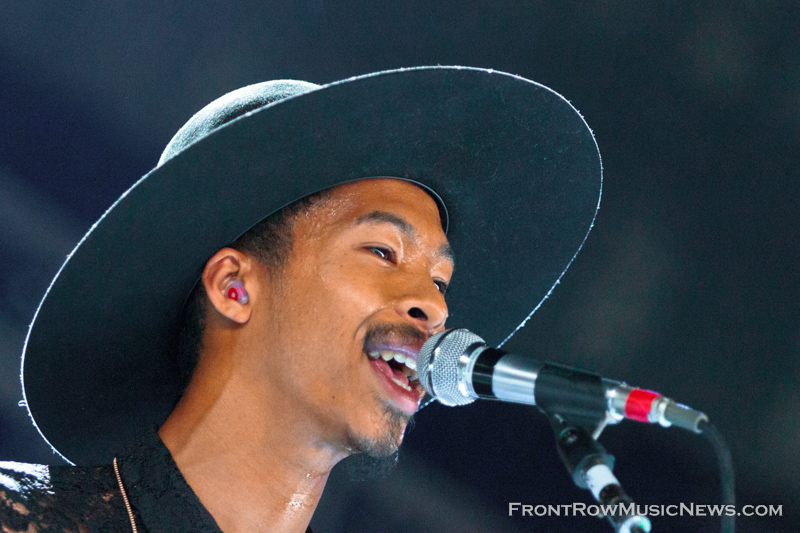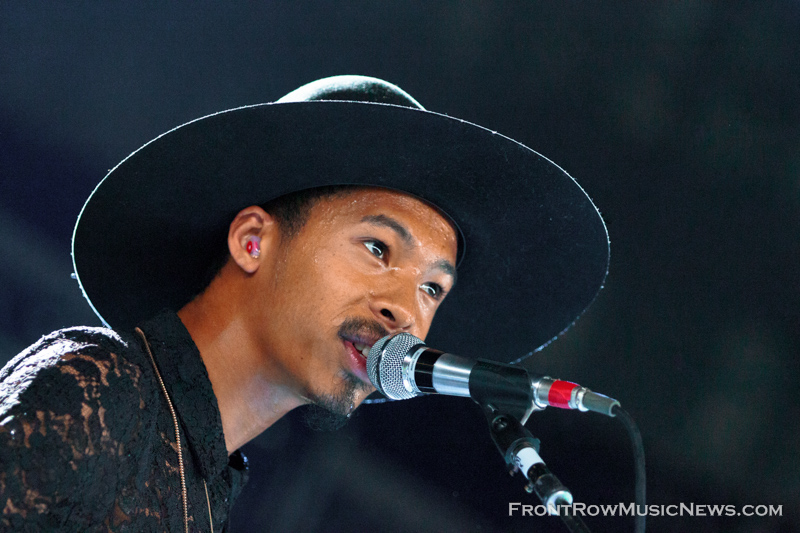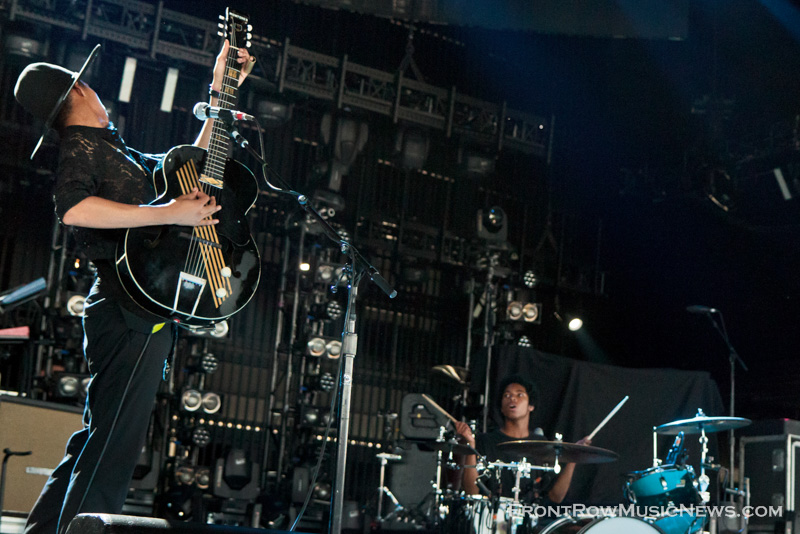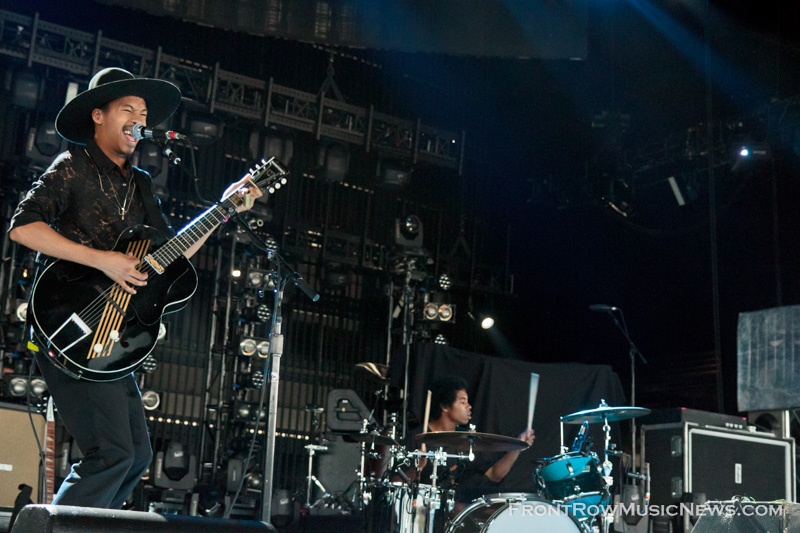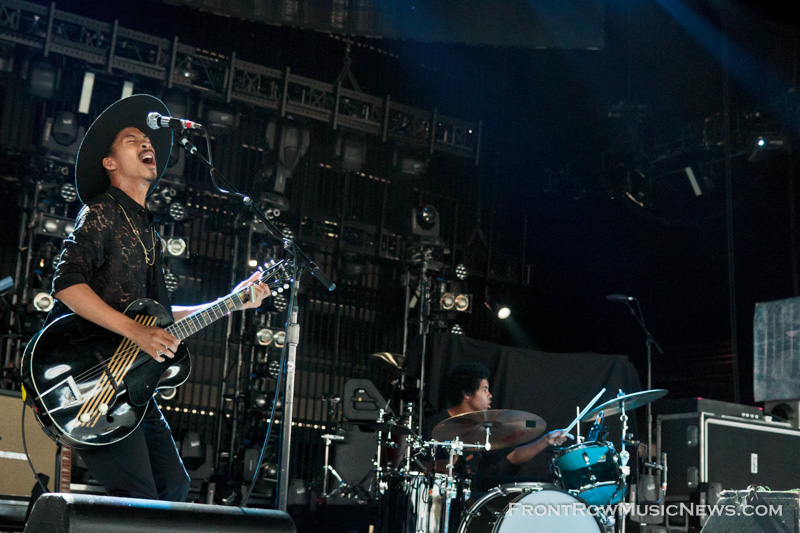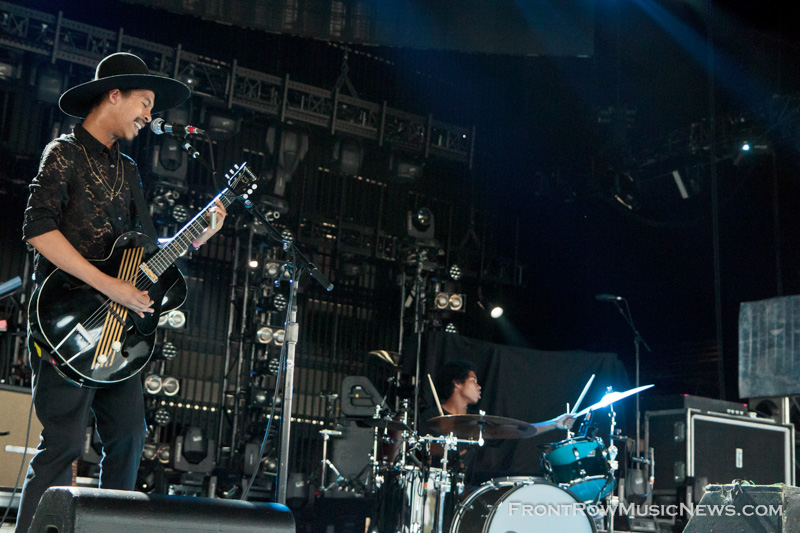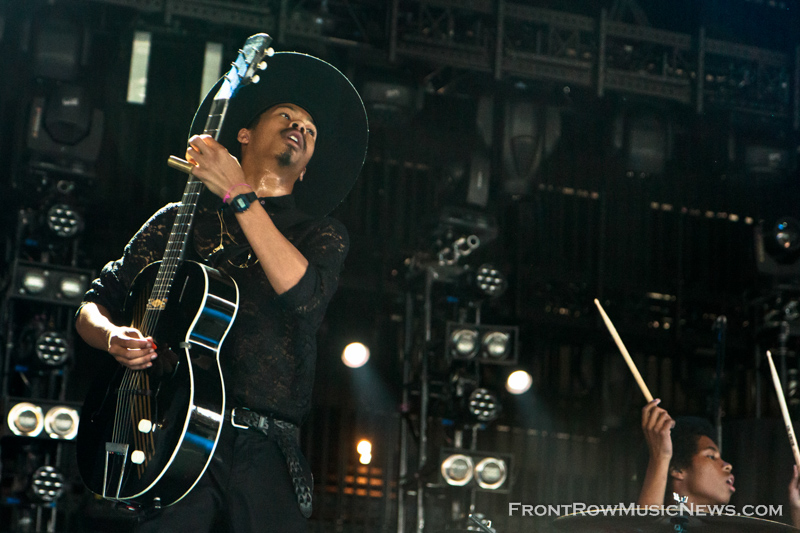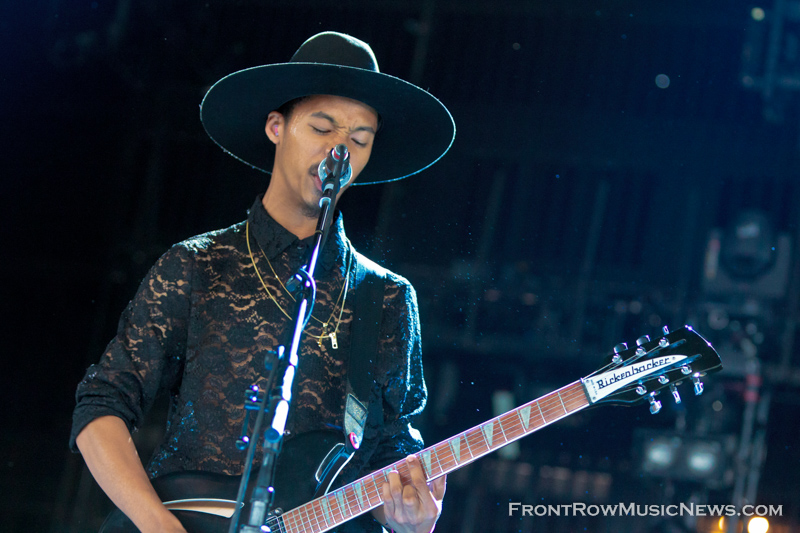 LA sibling duo The Bots returned to Chicago last week. Okay, they sort of returned to Chicago, playing the Hollywood Casino Amphitheatre in the Illinois suburb of Tinley Park. Front Row Music News last caught Mikaiah and Anaiah Lei at Schubas, when they opened for The Preatures and Anaiah tossed his drum kit into the crowd. Yeah, it was pretty rad. There was no tossing of instruments this time around, but the teenagers did put on a killer set, on their second stop of the Incubus/Deftones 2015 Tour.
That's to be expected with these two, though. They seem to blow fans away every time they take a stage. In fact, while they were rocking out, some guy shouted from the barrier, "You guys were great at Riot Fest!" Mikaiah smiled, as he continued to wail on his guitar. He bounced around stage, making his way to each side, stopping at times to watch his brother beat his drums. At one point, Mikaiah sat on the center monitor, with his back to the crowd, grinning at his brother, while still riffing, proving yet again, it's always fun to catch The Bots live.
The guys began turning heads when they released Pink Palms last year, via FADER Label, and then again with the release of the Norman Reedus directed music video for "Blinded." Certainly The Bots will gain even more attention now that they're on tour with Death From Above 1979, Deftones, and Incubus. Concertgoers in Tinley Park could be seen moving to The Bots' beats and pumping fists in approval, no doubt becoming instant fans.
You too can pump your fists like the Jersey Shore kids by checking out The Bots in concert. A list of tour dates is available on the band's Facebook page.
Pink Palms is available for purchase on iTunes.
Tags: Anaiah LeiHollywood Casino AmphitheatreMikaiah LeiThe BotsTinley Park
About Sarah Hess
You may also like...