The Dear Hunter at The Bottom Lounge in Chicago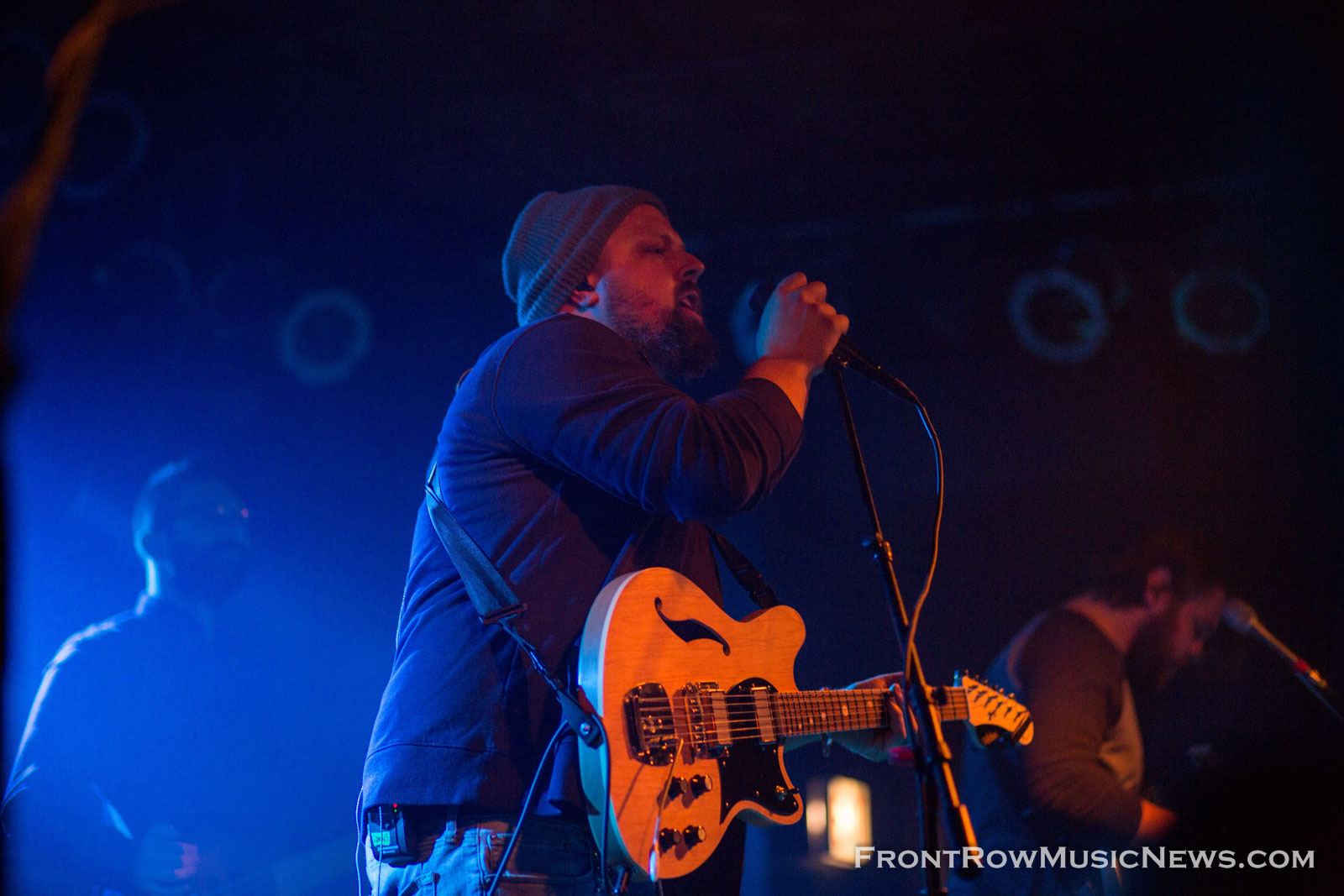 The-Dear-Hunter-Photo-credit-Megan-Sontag
On December 8, 2017, The Dear Hunter, along with supporting artist The Family Crest, brought their fall tour to the sold out Bottom Lounge in Chicago.
Getting the night started was opening band, The Family Crest, who are from San Francisco. The Family Crest is an orchestral indie rock band with seven core members, fronted by Liam McCormick, and many additional members that participate in recordings and sometimes live performances. About half the crowd was already familiar with the band and the energy in the room was lively. The band put on a great show, and it was exciting see a band with a cello, violin, flute, AND trombone. Be sure to check out their most recent release, 2017 EP Prelude to War. For tour dates and more info on The Family Crest, check out TheFamilyCrestFamily.com
The Dear Hunter then took the stage with their ever evolving progressive rock. The Rhode Island natives mainly work within a concept album structure that is nothing short of captivating. The Dear Hunter was formed as front man Casey Crescenzo's side project, while he was still in the band, The Receiving End of Sirens (TREOS), until 2006 when the project became his central focus. With a discography that includes a six album spanning concept project and three stand alone albums, it's easy to be impressed by their unique and creative approach to music. Please be sure to check out their most recent work, 2017 EP release: All Is As All Should Be. For tour dates and more info on The Dear Hunter, check out TheDearHunter.com
The Dear Hunter Setlist
The Bottom Lounge, Chicago, IL
December 8, 2017
The Squeaky Wheel
The Lake and the River
Waves
Misplaced Devotion
The March
The Most Cursed of Hands
The Flame (Is Gone)
Light
The Bitter Suite 1 and 2: Meeting Ms. Leading and Through the Dime
The Bitter Suite 3: Embrace
Cascade
Red Hands
All Is As All Should Be
Black Sandy Beaches
Home
Disco Jam/Improv
King of Swords (Reversed)
You may also like...