Citi presents The Strumbellas at Taste of the Nation in Chicago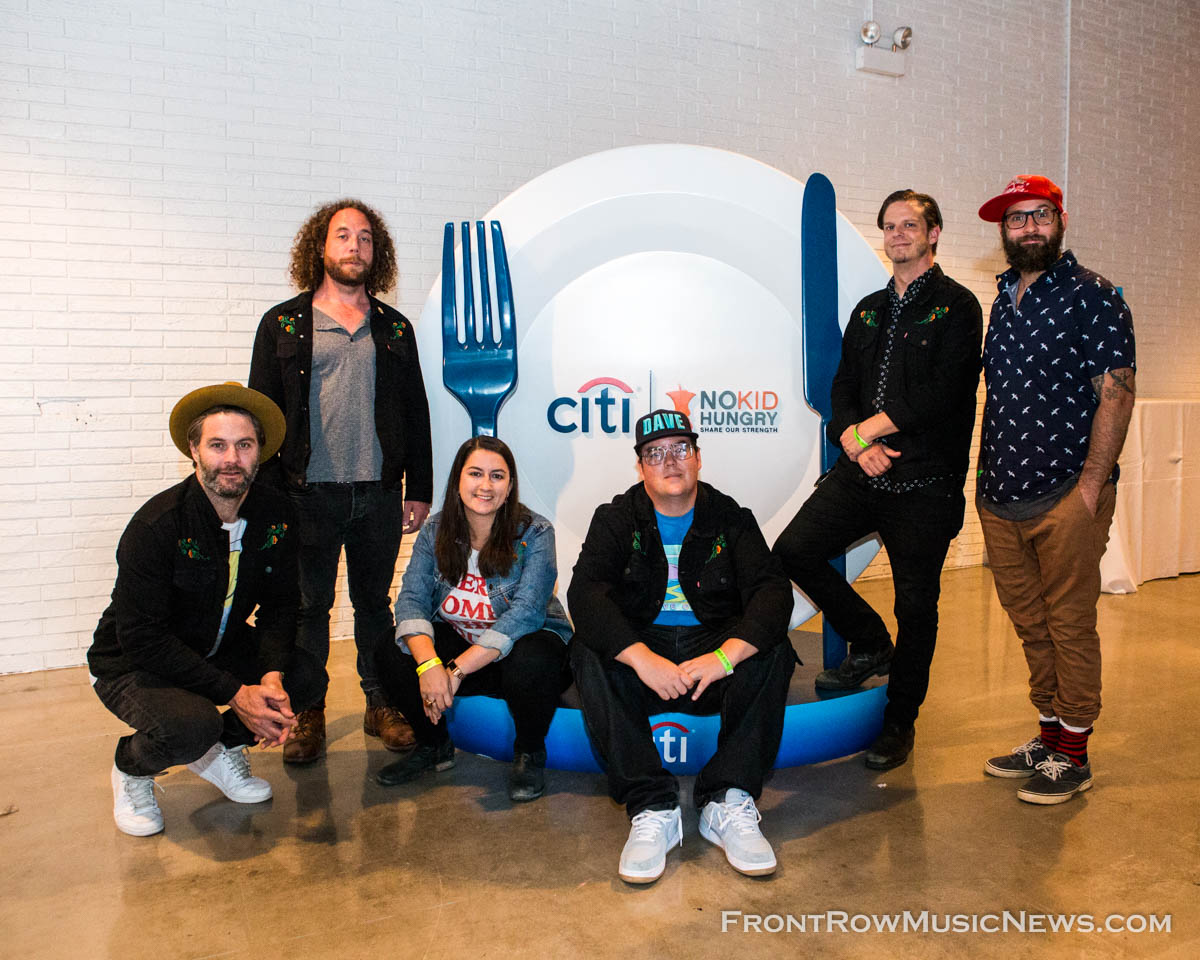 The-Strumbellas-Photo-credit-John-Kosiewicz
The popular culinary event for a cause, Taste of the Nation for No Kid Hungry, returned to Chicago on Wednesday, August 30th at Revel Fulton Market. Chicago's top chefs, restaurateurs and mixologists joined forces to help end childhood hunger. Enhancing this one-of-a-kind culinary charity experience, and presented by Citi, The Strumbellas closed out their third and final show for No Kid Hungry, after performing in Miami and New York.
Formed in 2008, The Strumbellas are a six-piece band out of Toronto, Ontario. The band includes: Simon Ward on vocals and guitar; David Ritter on vocals and keys; Jon Hembrey on lead guitar; Isabel "Izzy" Ritchie on violin; Darryl James on bass guitar; and Jeremy Drury on drums. Currently, the Strumbellas have three full-length albums available: debut album, My Father and the Hunter, released in 2012; sophomore album, We Still Move on Dance Floors, released in 2013; and the third studio album, Hope, released on April 22, 2016.
For Taste of the Nation in Chicago, the alt-rock chart topping band, The Strumbellas performed two special 25 minute acoustic sets with songs focusing on their most recent album. Prior to their performance, the band was gracious enough to take a few minutes to allow Front Row Music News the opportunity to take a few portraits, both outside and at various location in the venue. As the band walked on stage to take their positions behind each of the six microphones, they wore jackets with an insignia on the back of "Death Before Dishonor". Hosted by Citi, the stage with lit with "CITI" in front and a white background with Citi logo and No Kid Hungry, Share Our Strength.
The performance started out with "Wars" and also included others such as "Shovels & Dirt" and "Hired Band." They ended the first set with the foot tapping song, "Wild Sun." In between sets, various members of the band could be found throughout the venue, possibly even grabbing a slice or two of pie. The second set kicked off with their current single, "Young and Wild" and rolled into "We Don't Know." As the evening concluded, the audience sang along to The Stumbellas chart topping song, "Spirits."
The Strumbellas will headline a month-long tour this fall which will include a return to Chicago for two dates at Thalia Hall on October 19 and 20, 2017. You can keep up on the latest information and tour dates for The Strumbellas at: TheStrumbellas.ca
If you'd like to help donate, to No Kid Hungry: https://ce.nokidhungry.org/donate
Tags: No Kid HungryRevel Fulton MarketStrumbellasTaste of the Nation
About John Kosiewicz
You may also like...