Theory of a Deadman at House of Blues in Chicago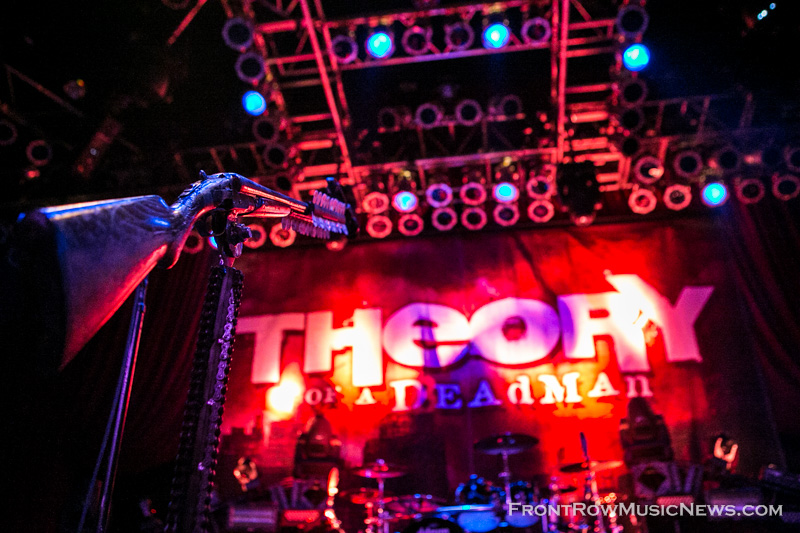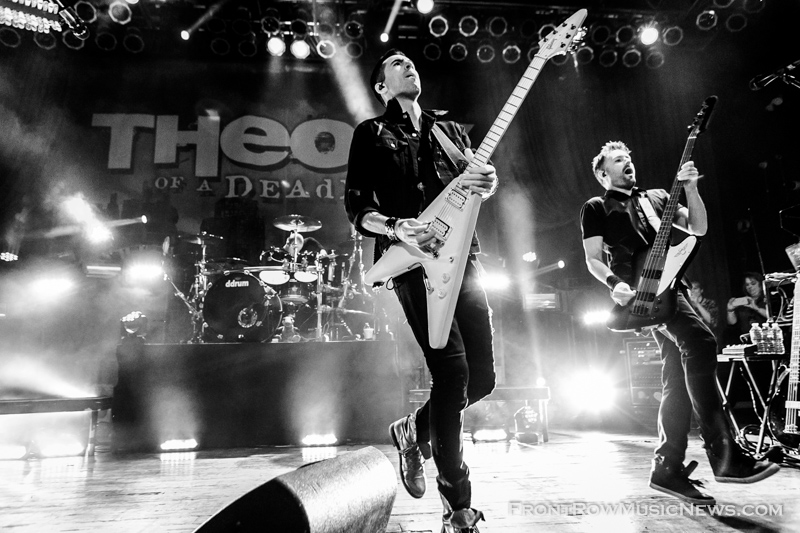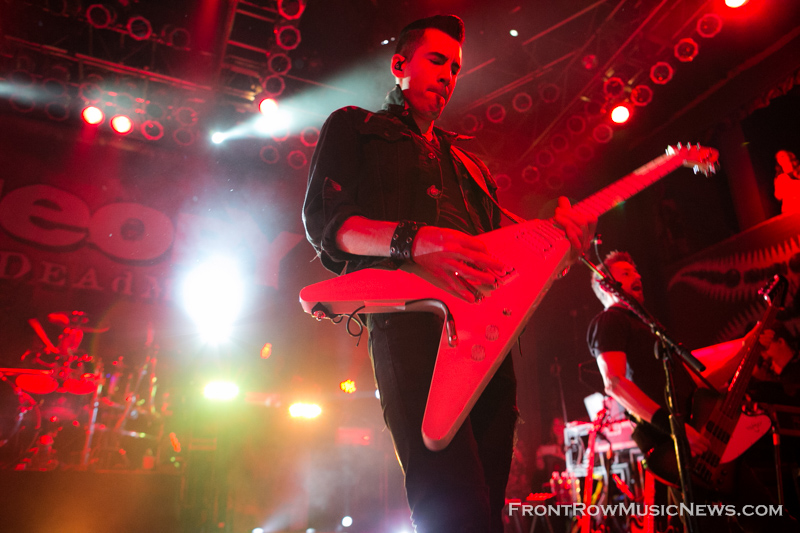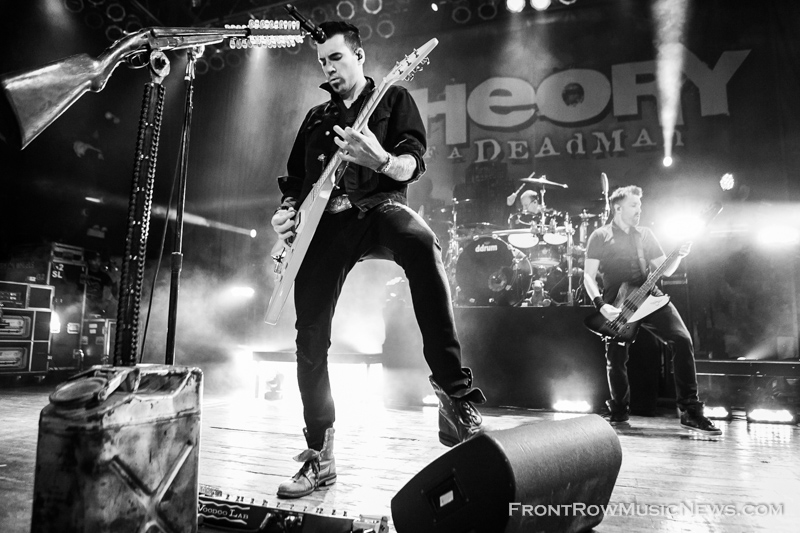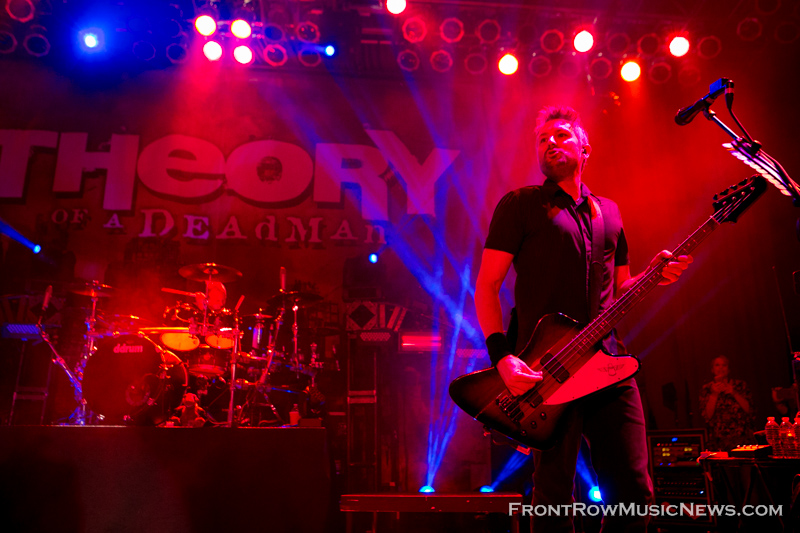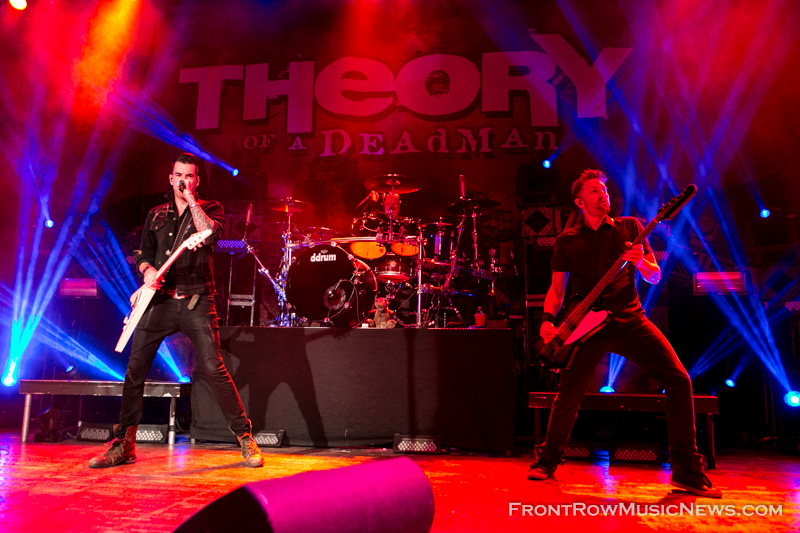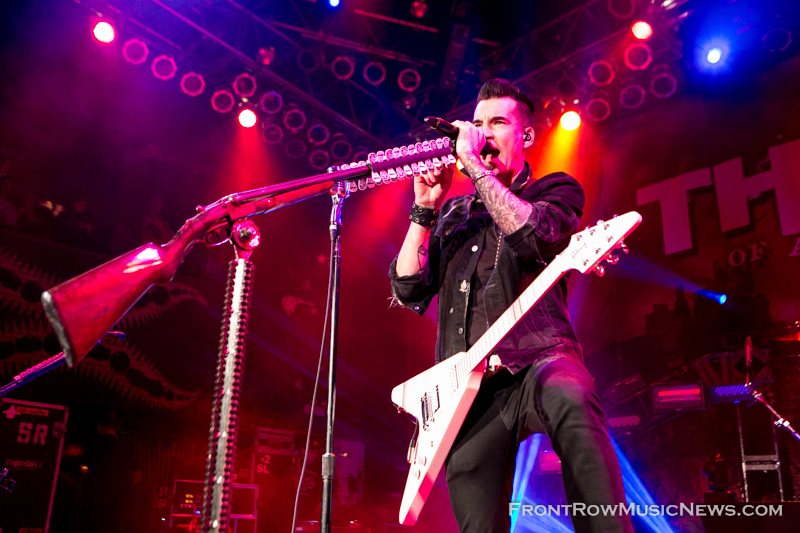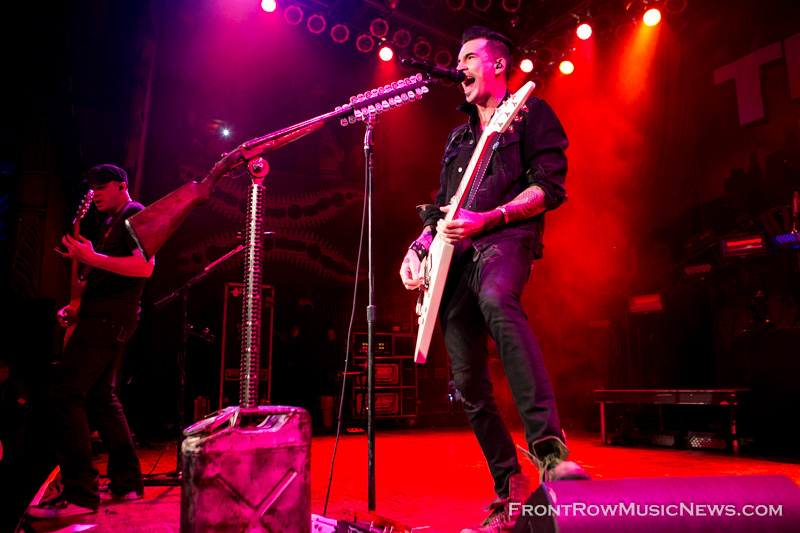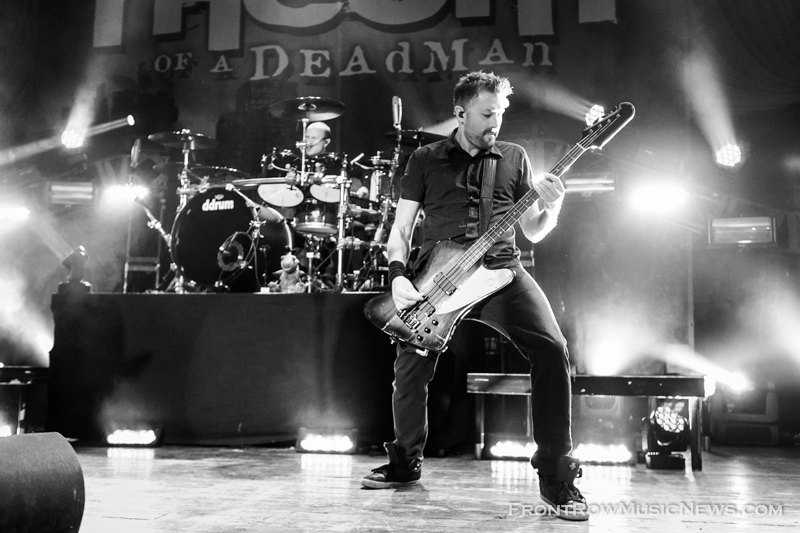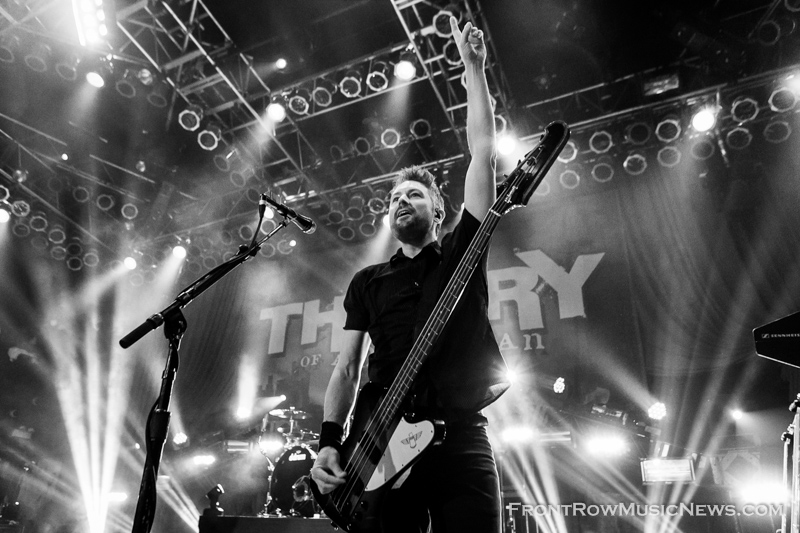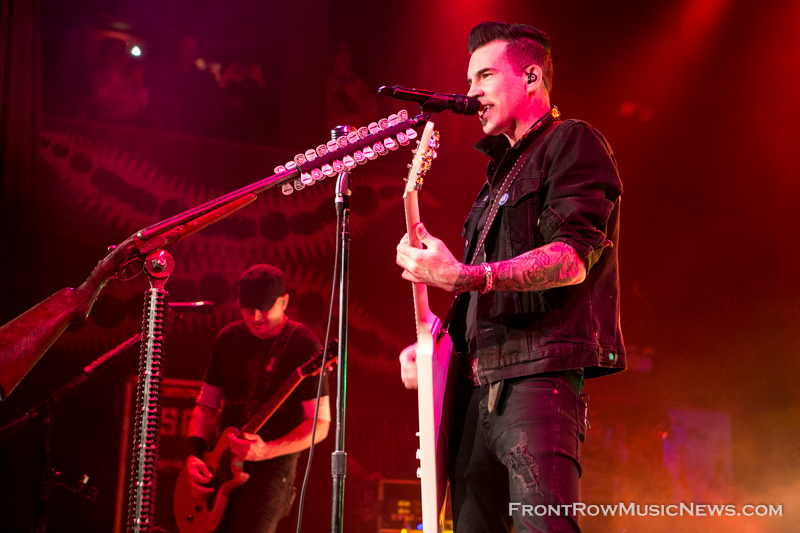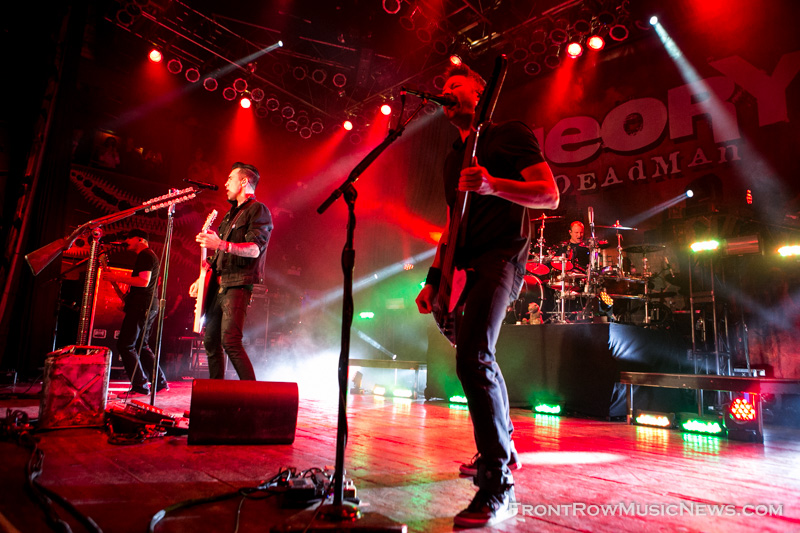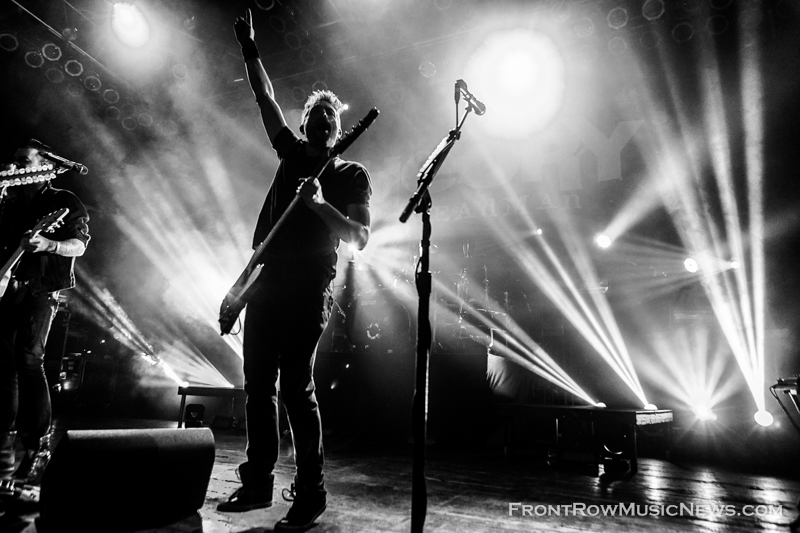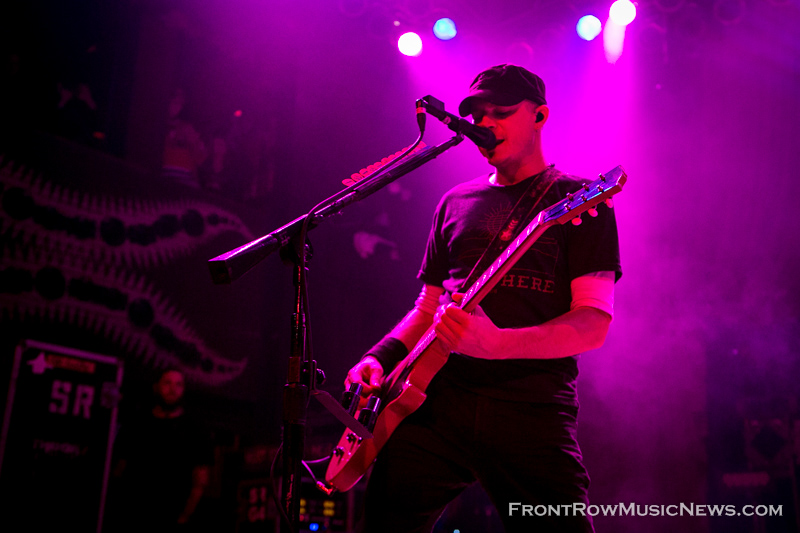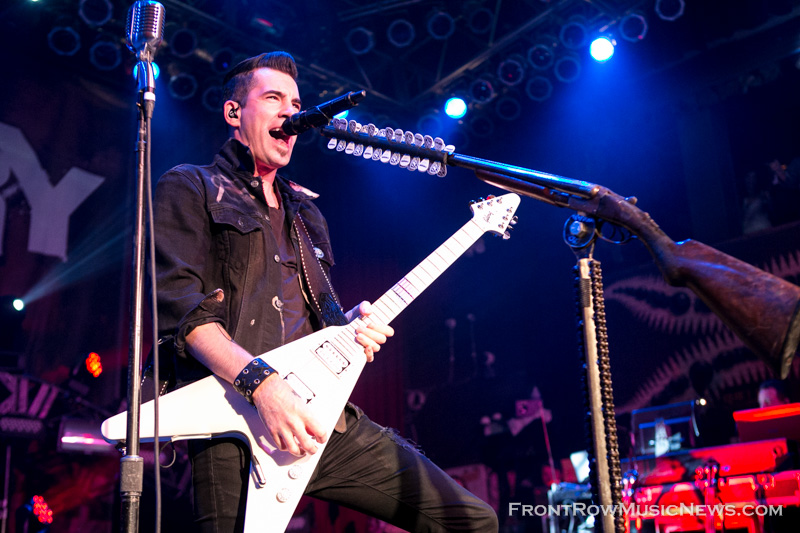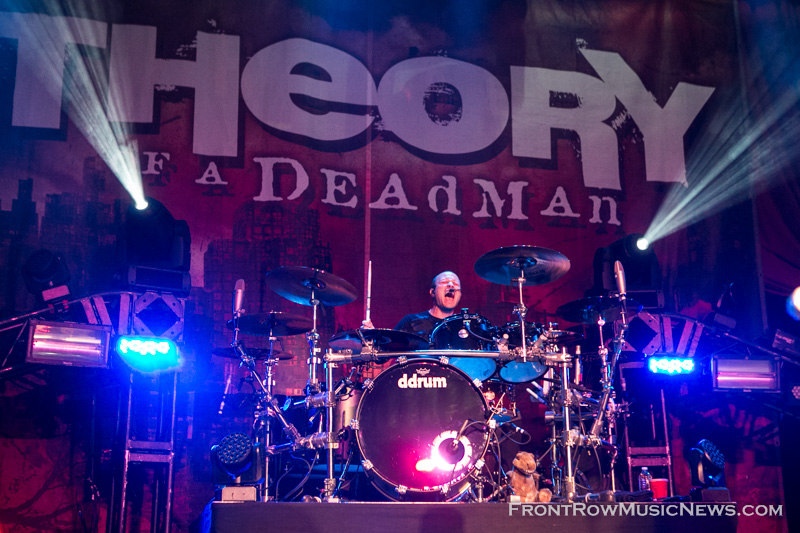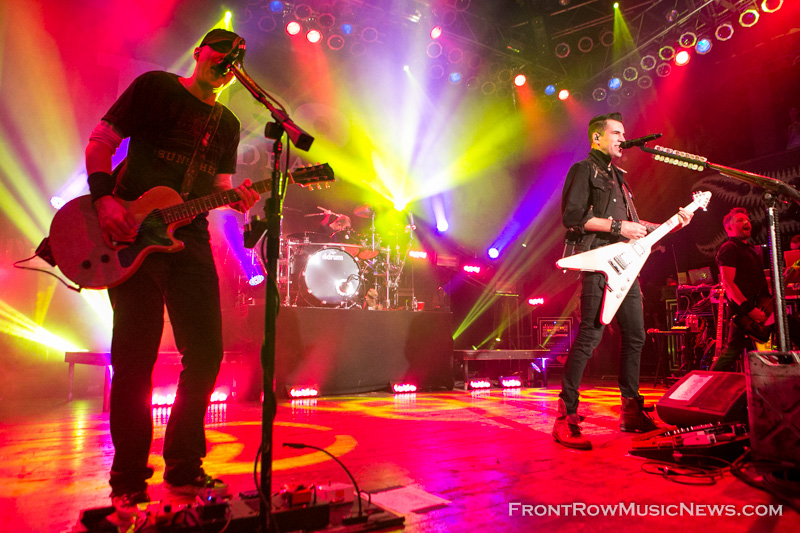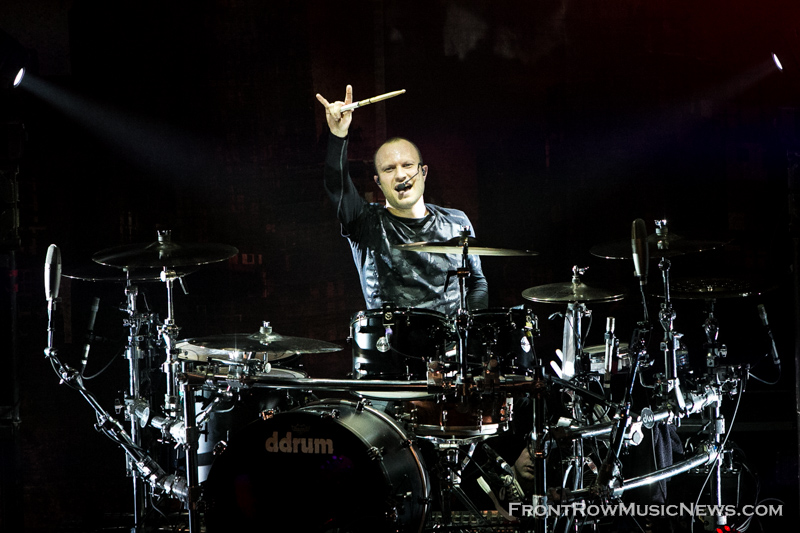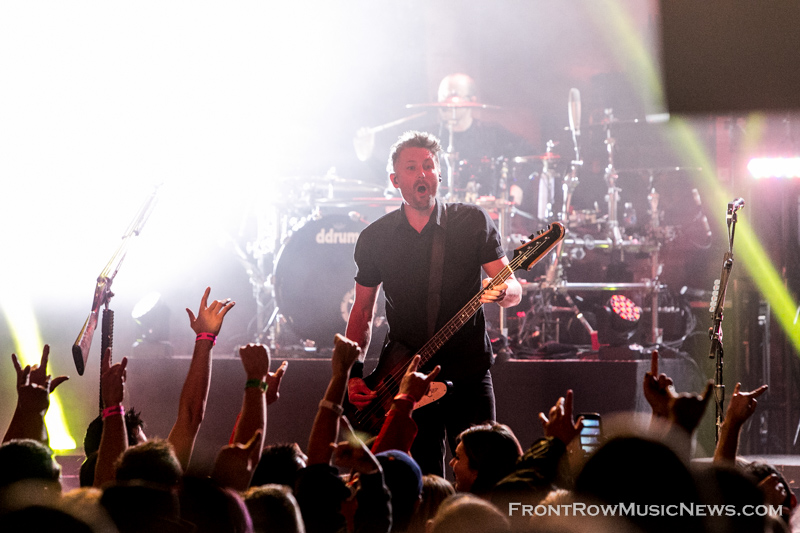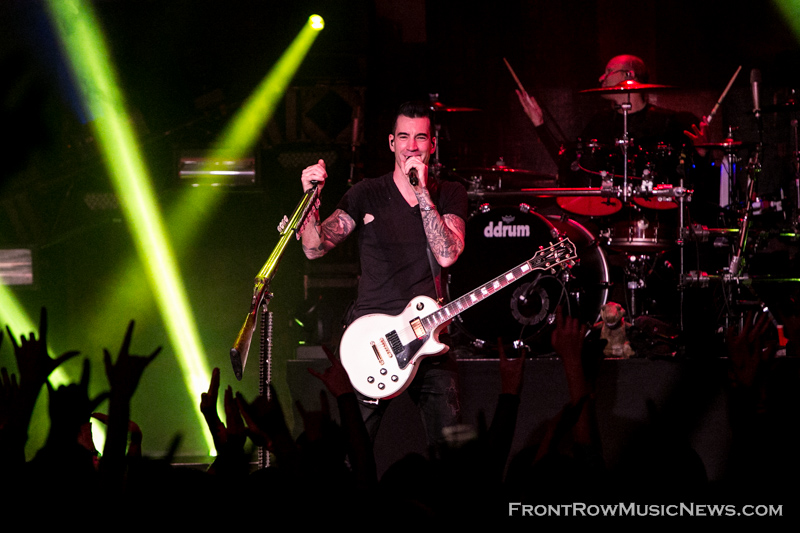 With the introduction song of "Blame Canada" from the 1999 film South Park: Bigger, Longer & Uncut, Canadian hard rock band, Theory of a Deadman (TOADM), took the stage at the House of Blues in Chicago on November 8, 2015. Supporting artists included: Artifas, Aranda and Pop Evil.
Formed in 2001, original members: Tyler Connolly (lead vocals, lead and rhythm guitar); Dave Brenner (rhythm and lead guitar, backing vocals); and Dean Back (bass, backing vocals); added Joey Dandeneau (drums, backing vocals) to the band in 2009. Currently signed with Roadrunner Records, as well as 604 Records, the headline Theory of a Deadman Blows Tour supports the 2014 release of the fifth TOADM album, Savages.
The set list included many fan favorites as well as some surprises: "Santa Monica" from Gasoline (2005); "All or Nothing", "Bad Girlfriend", "By the Way", "Hate My Life", "Not Meant to Be" and "So Happy" off of Scars & Souvenirs (2008), "Bitch Came Back", "Hurricane", "Lowlife" from The Truth Is… (2011) and "Angel", "Blow" and "Drown" from the latest release SavagesSavages (2014).
Here are a few highlights of the night's performance. About halfway through the night, Connolly, told the audience "One of my favorite songs… We all have favorite songs, right? Why are they our favorite songs? They remind of something, right. Well, that song takes me back to Junior high." He went on to say, "Crank up the songs and the bad days gone, Right!?! The power of music." And they went on to play, "Santa Monica." There's no forgetting the amazing drum solo by Joey Dandeneau. Closing the night out, the band ended the set list with their #1 hit, "Bad Girlfriend".
Theory of a Deadman is wrapping up their US Tour and will be moving on to Europe in 2016. For the latest information visit Theory of a Deadman's website.
About John Kosiewicz
You may also like...