Train at Ravinia Festival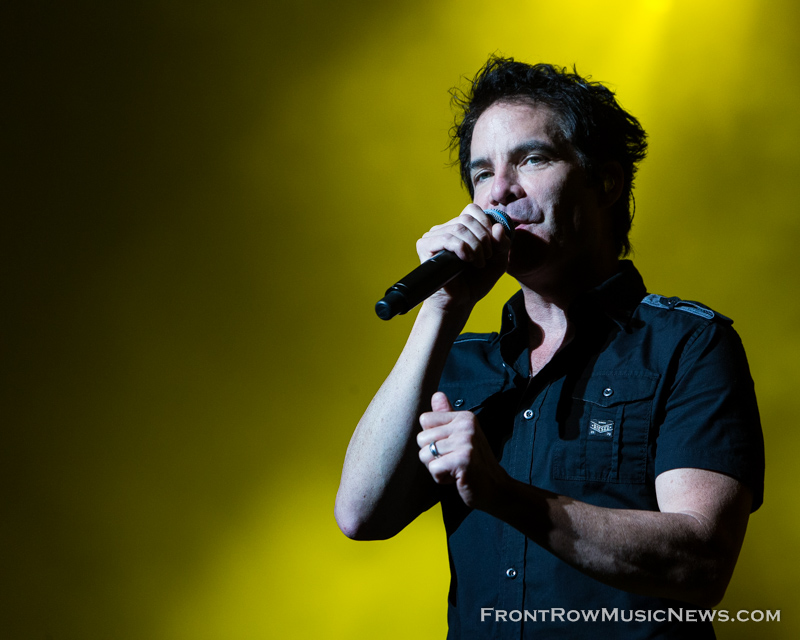 Train-Photo-credit-John-Kosiewicz
On August 26 and August 27, 2016, pop-rock band, Train, headlined to two sold-out concerts at the historic, Ravinia Festival, in Highland Park, IL. Front Row Music News covered the second night of what seemed like a normal concert. However, it turned into a competition to show Train that Saturday night's audience would indeed out sing and out cheer the previous night's audience. In the end, I think that Train would agree, "Yes", Saturday nights fans were the better crowd!
Formed in 1993 out of San Francisco, Train's current members include: Patrick Monahan on vocals, Jimmy Stafford on lead guitar, Jerry Becker on rhythm guitar and piano, Luis Maldonaldo on guitar, Hector Maldonado on bass, Drew Shoals on drums, Nikita Houston (backing vocals) and Sakai Smith (backing vocals).  These guys are definitely a fan friendly band. Unlike many stories you hear about artists recently, Train embraces the technology of cell phones during their shows. During the third song, "If It's Love", Monahan reached out to many fans in the front rows, getting their cell phones to take selfies with them. Also, using his own phone, Monahan took a panoramic shot of the audience which was posted on Train's Instagram page.  In addition, during "Bruises," Monahan asked if the audience would mind if he jumped down "Is if cool if I come out there and we all sing "Bruises" together? Can I trust you?"  Of course, the fans responded  wildly!  As he walked through the audience about 20 rows back, he walked from one side of the venue to the other climbing on the chairs giving many fans the oppounity to see him up close and get photos as he walked by them. After getting back on the stage he said, "Thanks for being really nice to me.  There was one woman that was a little too nice to me!"  Everyone laughed at the joke.
Other highlights of the night included performing cover songs of some great artists who have passed away this year:  opening up with Prince's "Let's Go Crazy,"  David Bowie and Queen's "Under Pressure" (amazing!) and Glenn Frey of the Eagles' "Hotel California."
Keep up with the latest information and tours dates at Train website.
Train Set List 8/27/2016
1. Let's Go Crazy (Prince cover)
2. 50 Ways to Say Goodbye
3. If It's Love
4. Get to Me
5. Meet Virginia
6. I Am
7. Angel in Blue Jeans
8. Bruises
9. Under Pressure (Queen cover)
10. She's on Fire
11. Calling All Angels
12. Save Me, San Francisco
13. Marry Me
14. Play That Song
15. Hey, Soul Sister
16. Drive By
Encore:
17. Hotel California (Eagles cover)
18. Drops of Jupiter / Space Oddity (David Bowie cover)
Tags: Ravinia FestivalTrain
About John Kosiewicz
You may also like...