ZZ Top at Ravinia Festival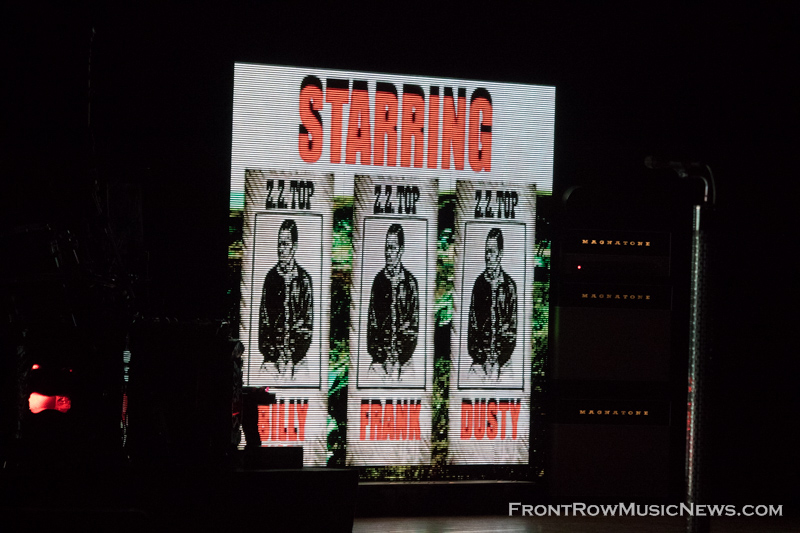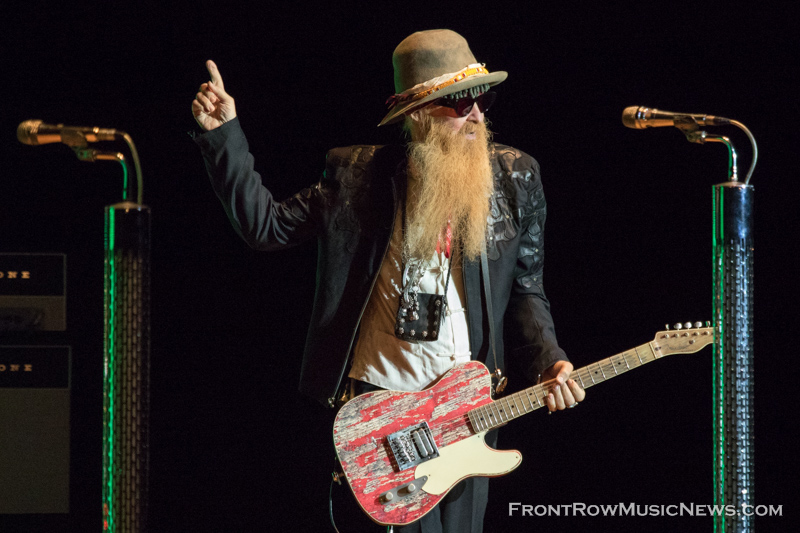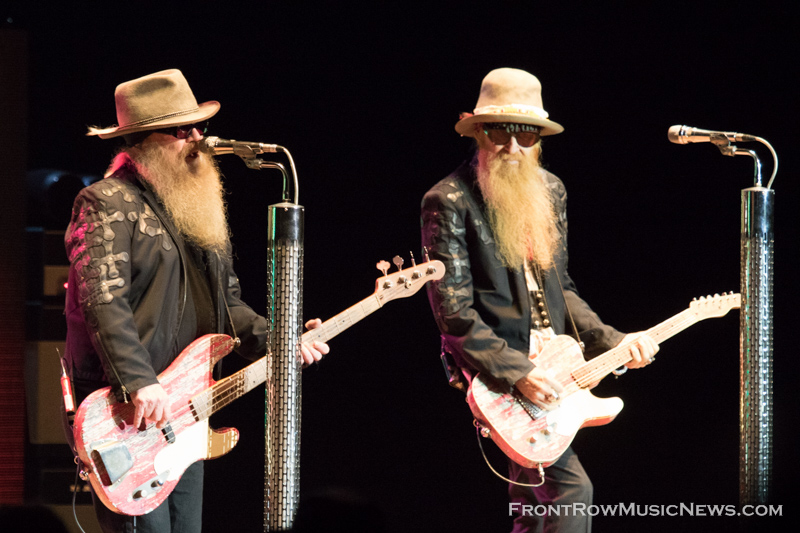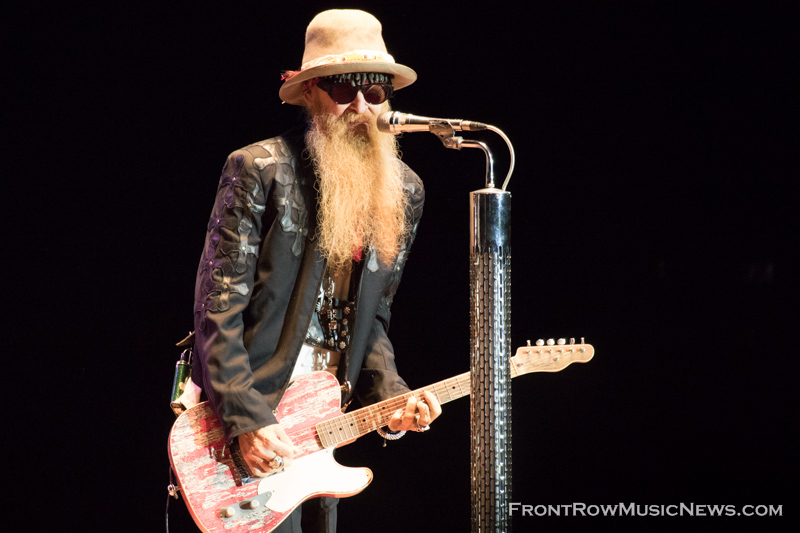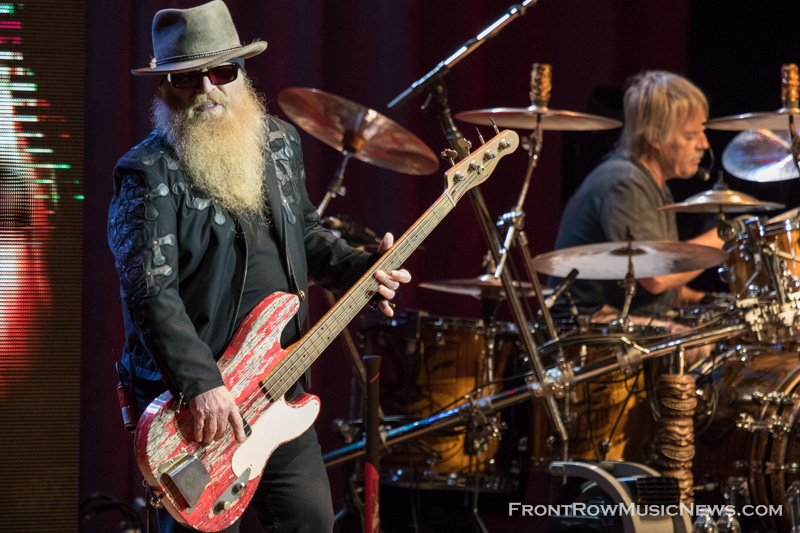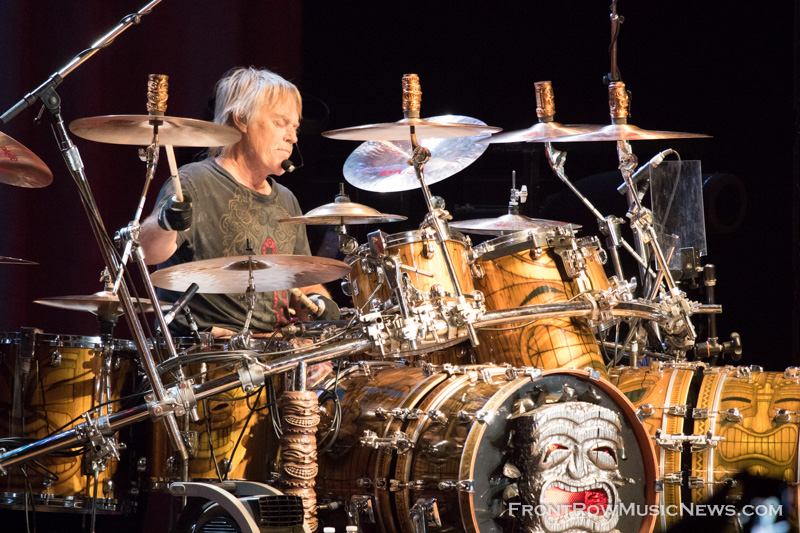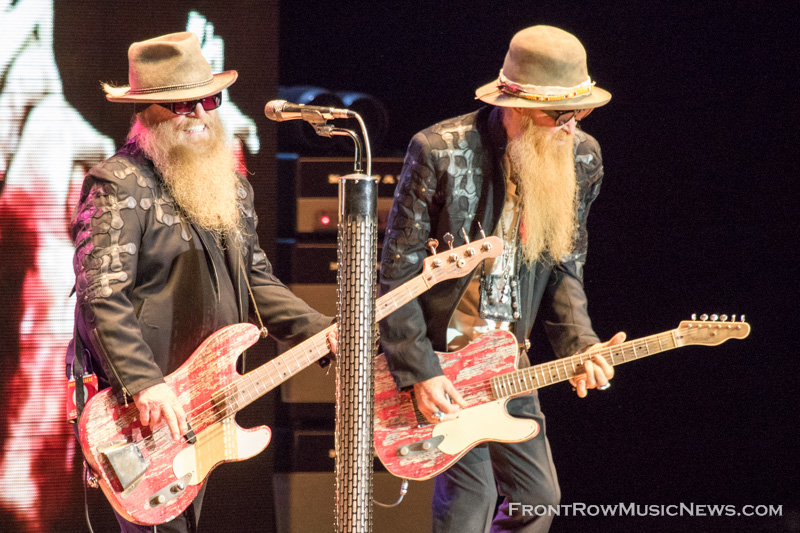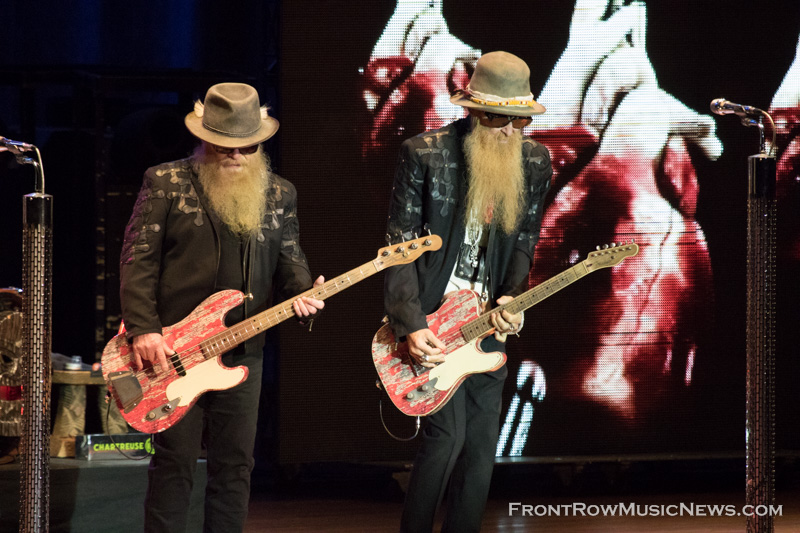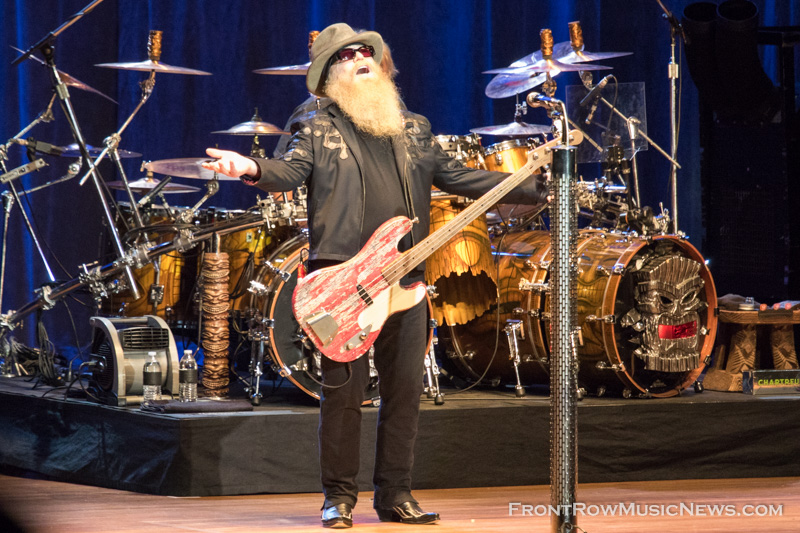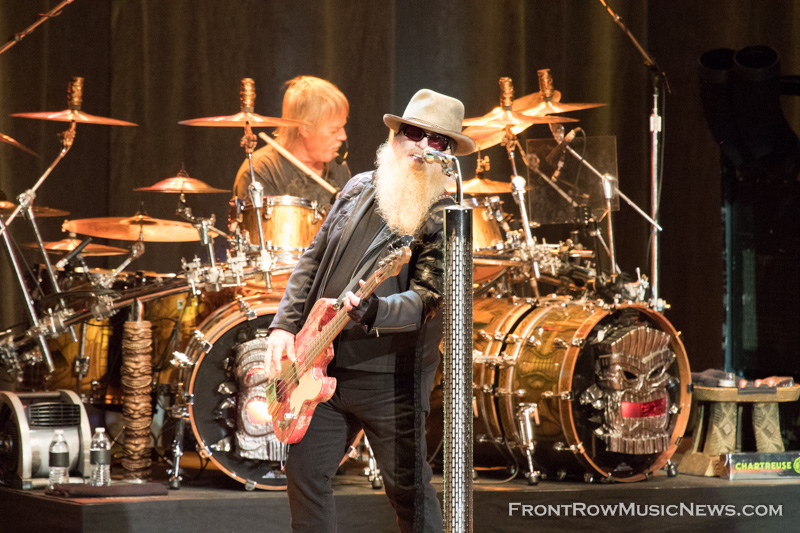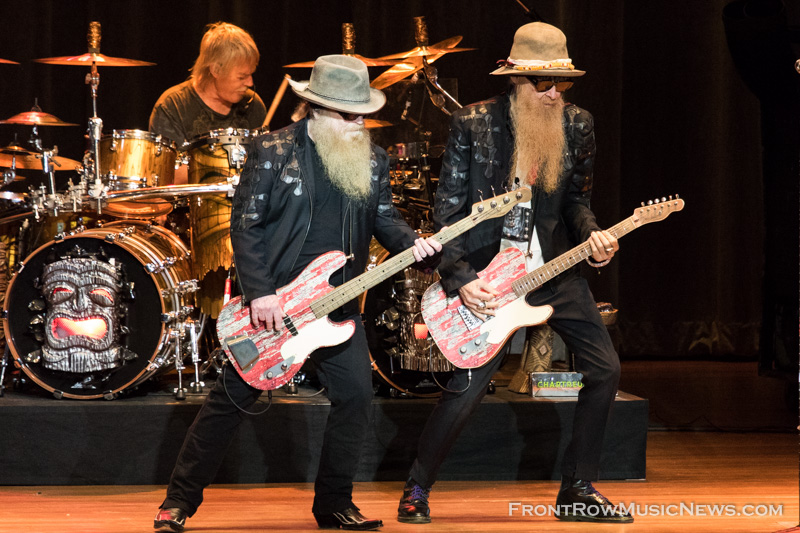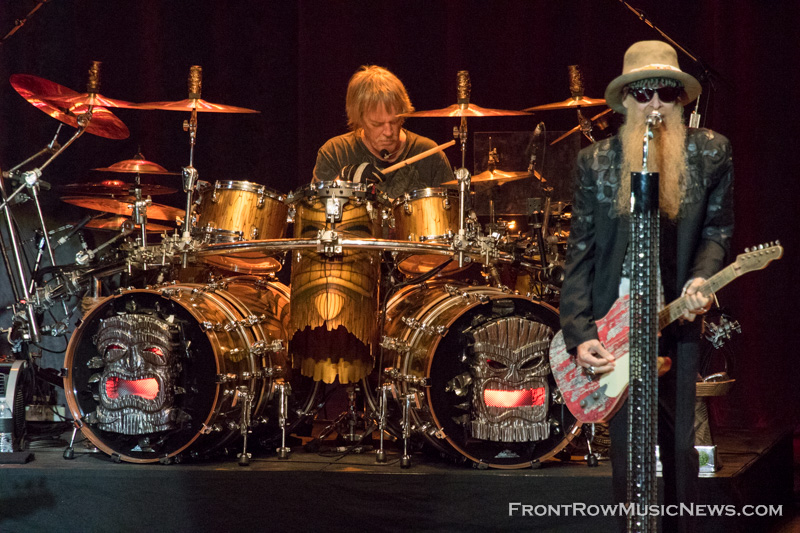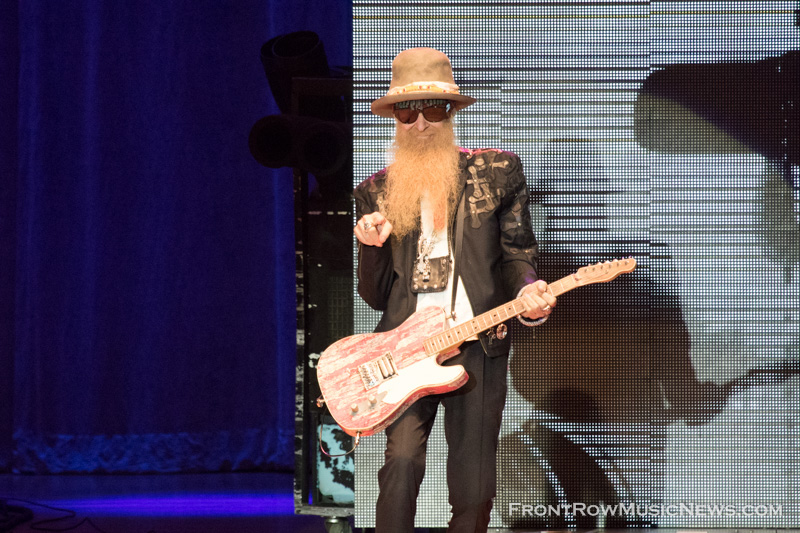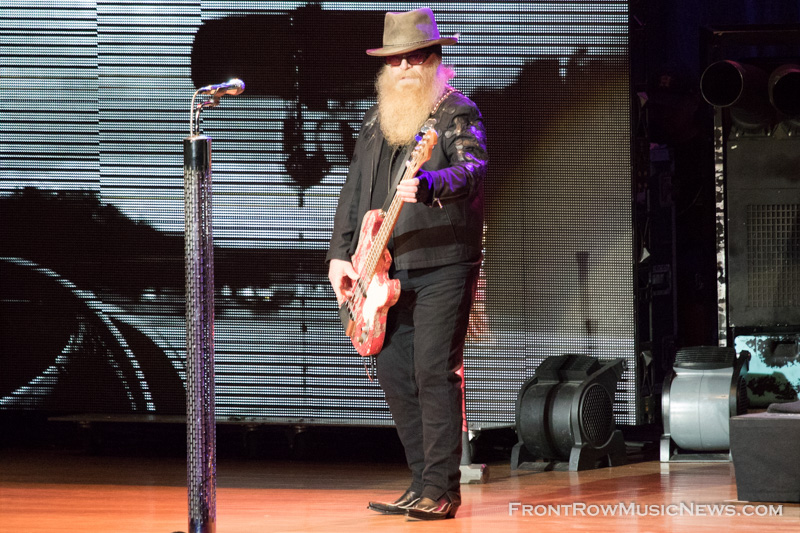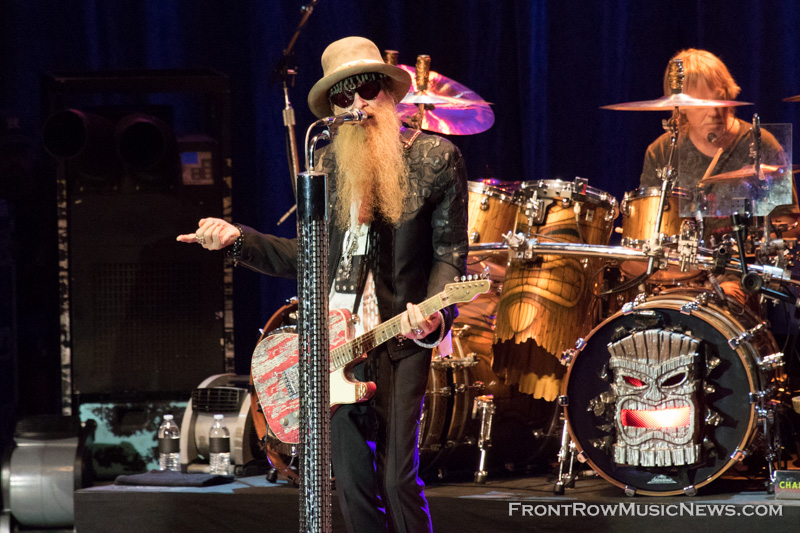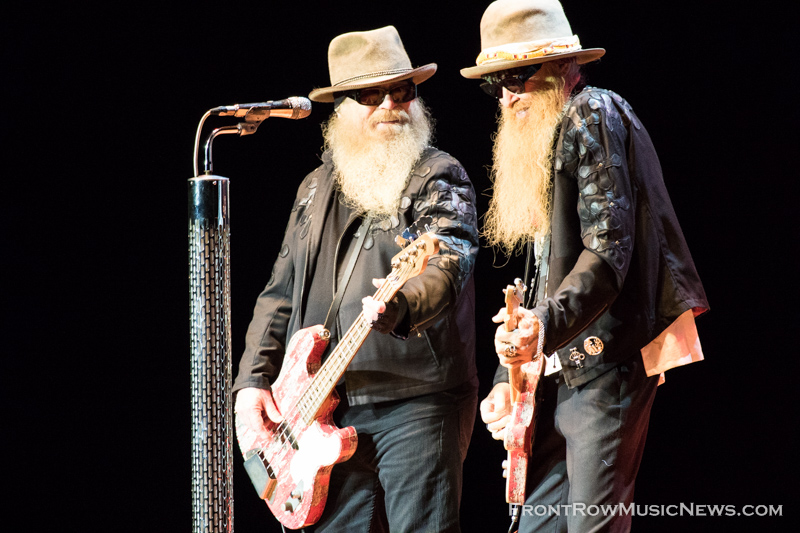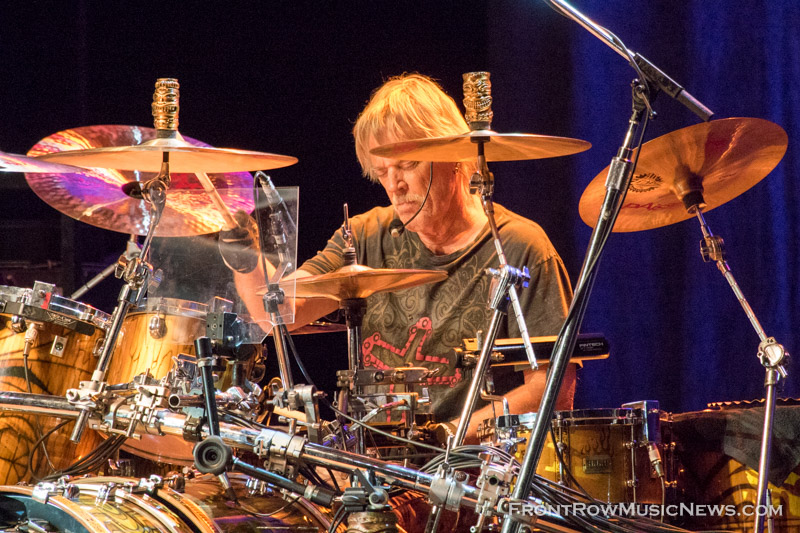 As Billy Gibbons looked out at the audience, he reminded fans that "We've been coming around here with you guys for over four decades. Same three guys, right here (pointing at the band). Same three cords, right here (pointing at his guitar)." Since 1969, the band has consisted of Billy Gibbons on guitar and vocals; Dusty Hill – bass, keyboards and vocals; and Frank Beard on drums and percussion.
On August 27, 2015, Rock & Roll Hall of Famers, ZZ Top brought their red-hot Texas boogie and blues band to Ravinia Festival in Highland Park, IL (a suburban city north of Chicago) to wrap up the North American Tour with supporting act Blackberry Smoke. The longevity of ZZ Top fit nicely at the night's venue, considering Ravinia Festival is the United States' oldest outdoor music festival. The night's performance was in front of about 3,250 people seated in the pavilion, along with another 15,000 people in the audience.
Known for the long beards of Gibbons and Hill (despite Frank Beard's last name, he usually only has a mustache), you could look out in the audience and see many fans, young and old, sporting their own beards, both real and fake. And with eleven gold records and seven platinum records, fans knew the night's set list would be special and full of their favorite song. ZZ Top did not disappoint the sold out crowd.  They even threw in a couple surprises with the covers of "Foxy Lady" by The Jimi Hendrix Experience and "Catfish Blues" by Robert Petway.  After the first encore of La Grange and Tush, fans didn't get enough and ZZ Top played "Sixteen Tons" by Merle Travis.
Check the ZZ Top website for the latest information and show dates.
Setlist
Got Me Under Pressure
Waitin' for the Bus
Jesus Just Left Chicago
Gimme All Your Lovin'
I'm Bad, I'm Nationwide
Pincushion
I Gotsta Get Paid
Flyin' High
Foxy Lady (The Jimi Hendrix Experience cover)
Catfish Blues (Robert Petway cover)
Cheap Sunglasses
My Head's in Mississippi
Chartreuse
Sharp Dressed Man
Legs
Encore:
16. La Grange / Sloppy Drunk Jam
17. Tush
Encore 2:
18. Sixteen Tons (Merle Travis cover)
Tags: Ravinia FestivalZZ Top
About John Kosiewicz
You may also like...