twenty one pilots Chicago 2014 Aragon Ballroom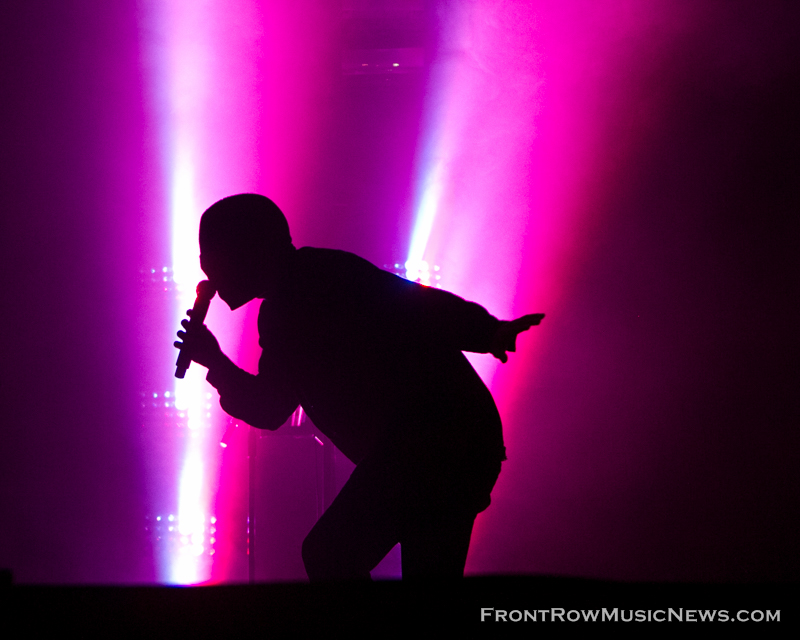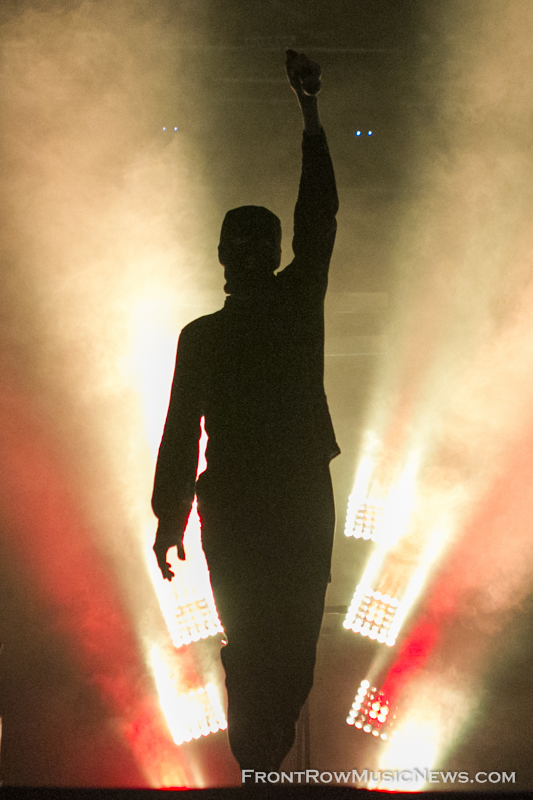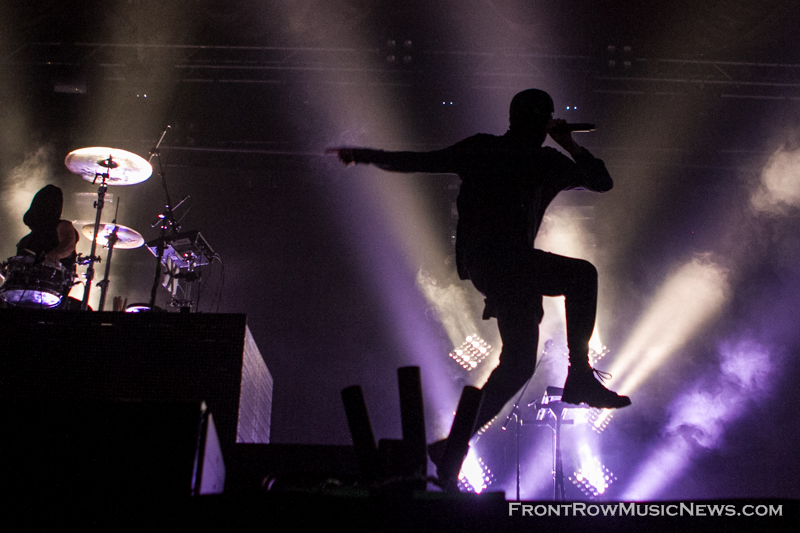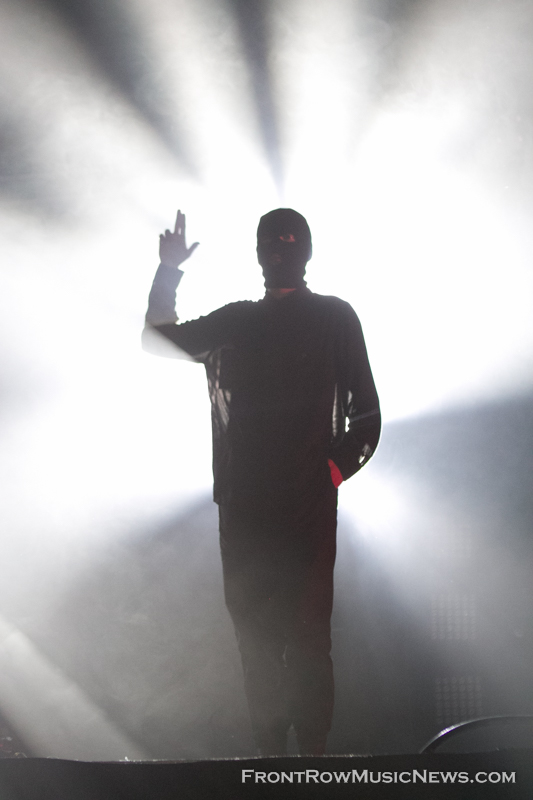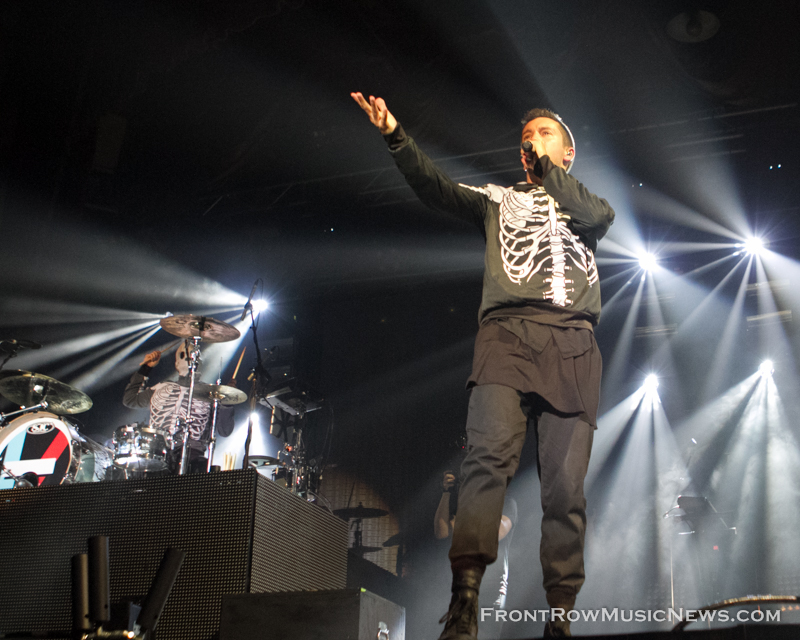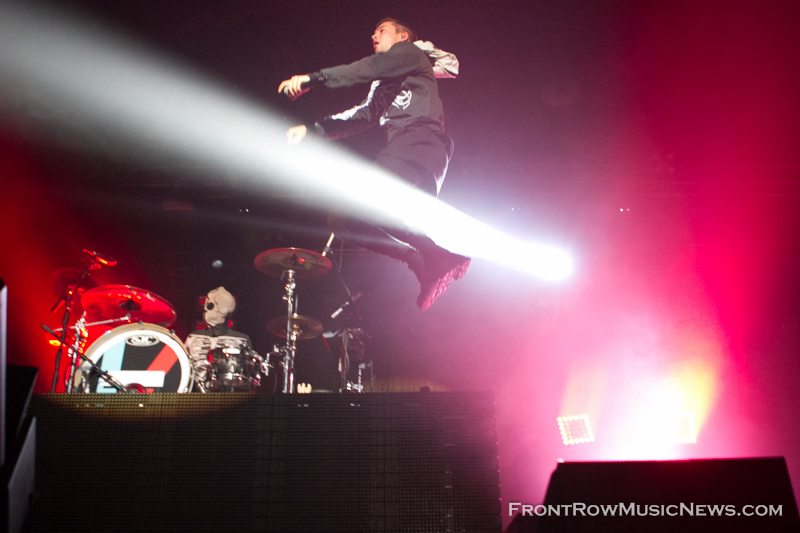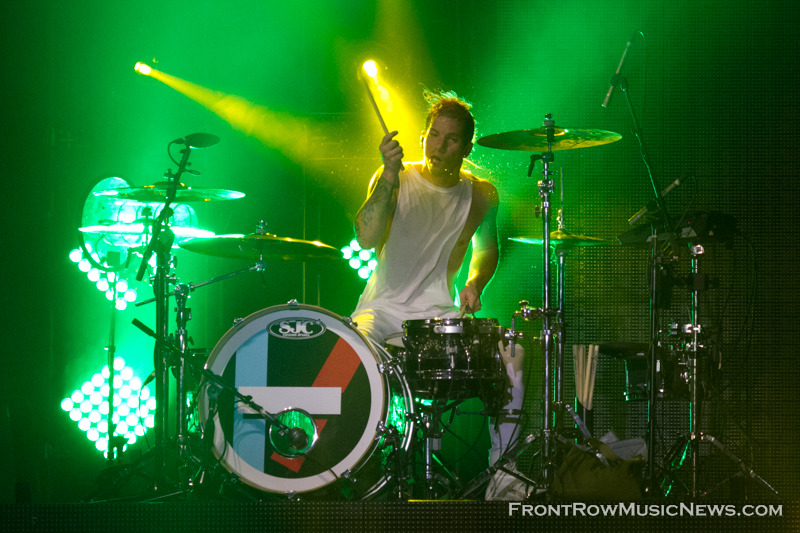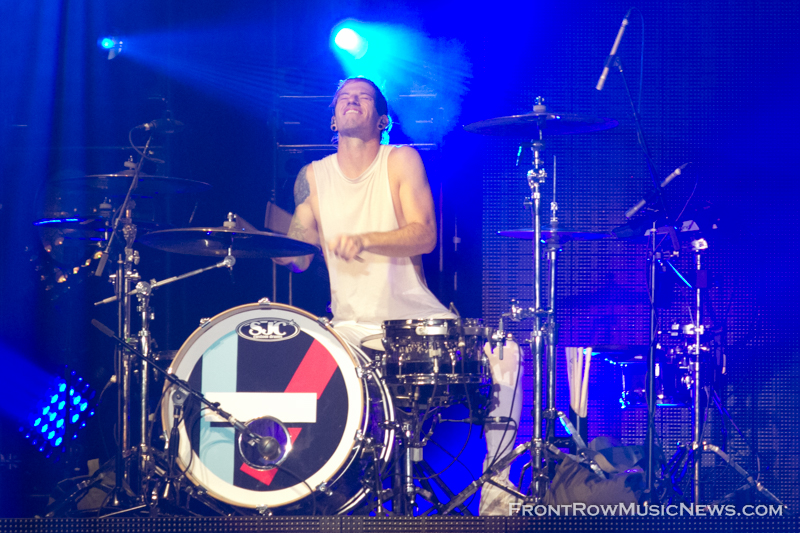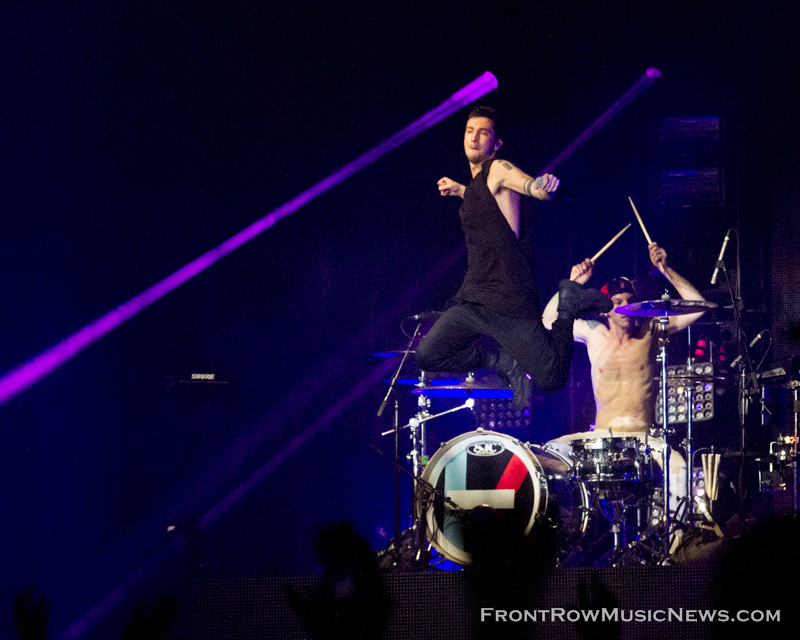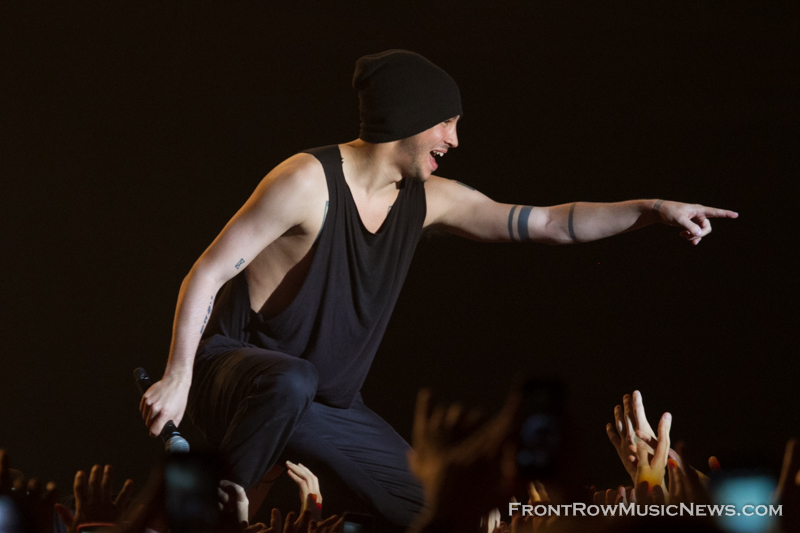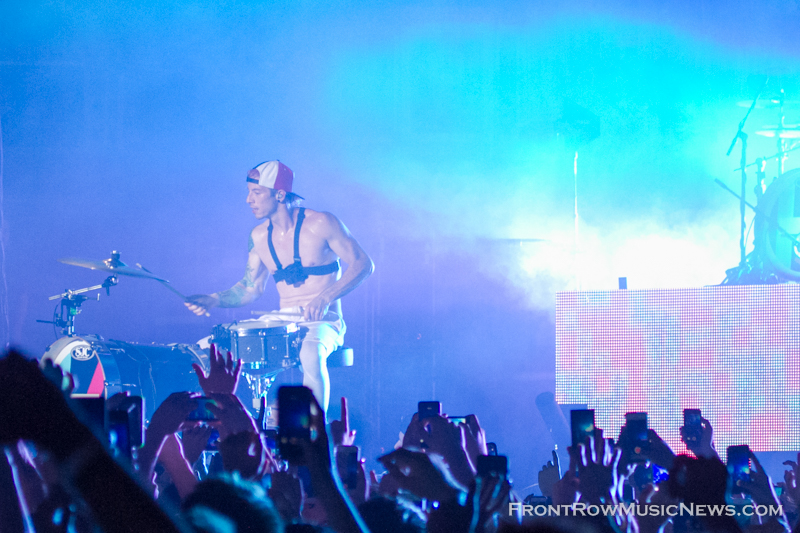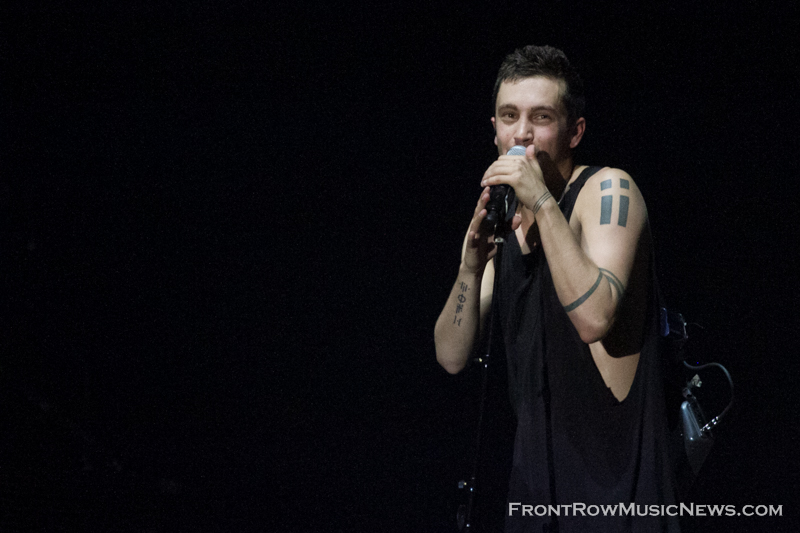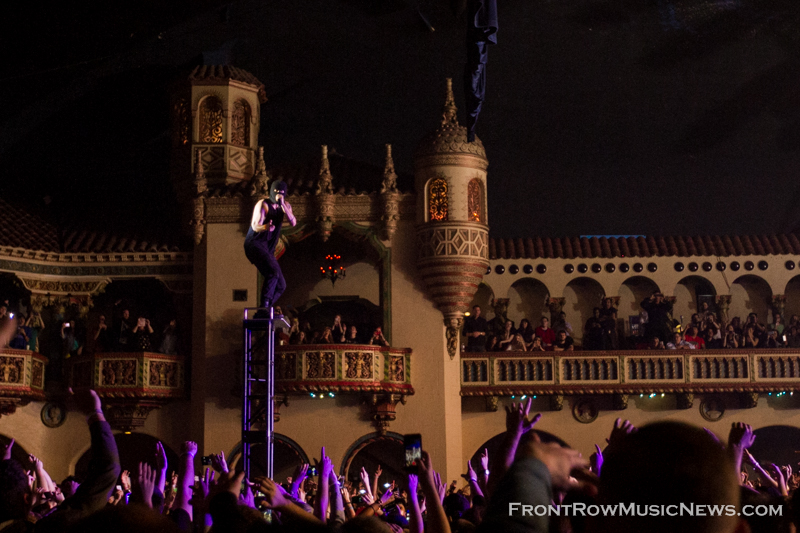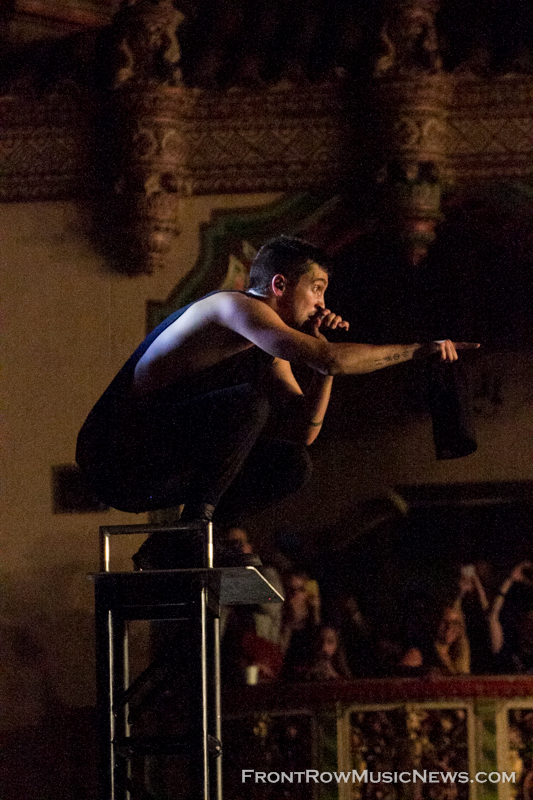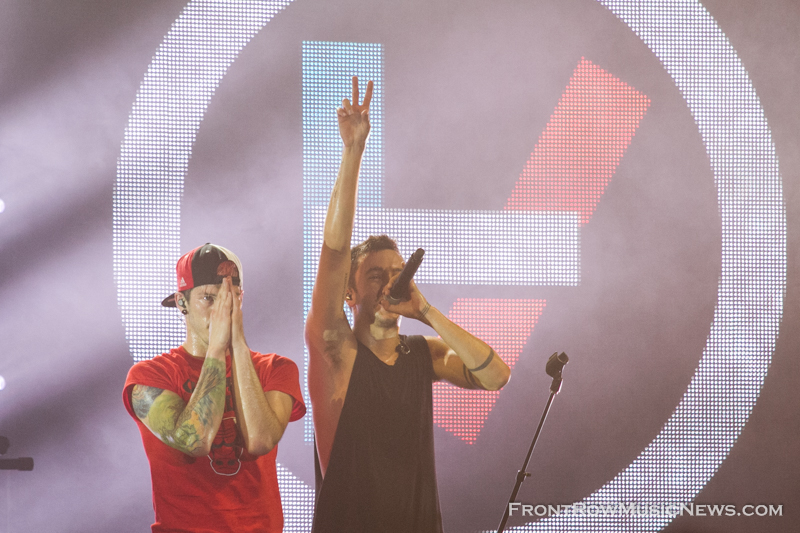 For the second time in 2014, the band known as, twenty one pilots, buzzed the Chicago area. This time, the duo of Tyler Joseph and Josh Dun, raised the bar with more of everything, including the "Kitchen Sink" for the QUIET IS VIØLENT TOUR.
Only a couple of blocks from their performance at Riviera Theatre six months earlier (see twenty one pilots 4/18/2015), the Aragon holds nearly double the capacity for the almost 5000 Skeleton Clique.
Like the spring show, the night's set list included all of the songs from the 2013 release, Vessel. twenty one pilots did not stop there, sprinkling in a variety of additional material for this show. Digging in the way back machine, they played two songs from their 2009 self-titled album: "Fall Away" and "Addict with a Pen". In addition, from their very hard to find second self-release from 2011, Regional at Best, they pulled out the "Kitchen Sink" and "Forest". Also, a highlight of the night was a montage of covers included: DJ Khaled's, "All I Do is Win"; Ace Hood's, "Bugatti"; Beyoncé's, "Drunk in Love" and Elvis Presley classic, "Can't Help Falling in Love". One last cover was "Summertime Sadness" by Del Rey.
When the night ended, Joseph and Dun stood before the Skeleton Clique arm in arm absorbing the cheers of their Chicago audience.
Set List included:
1. Guns for Hands
2. Migraine
3. Ode to Sleep
4. Screen
5. All I Do is Win (DJ Khaled cover)
6. Bugatti (Ace Hood cover)
7. Drunk in Love (Beyoncé cover)
8. Can't Help Falling in Love (Elvis Presley cover)
9. House of Gold
10. Forest
11. Fall Away
12. Addict with a Pen
13. Kitchen Sink
14. Holding on to You
15. Semi-Automatic
16. The Run and Go
17. Fake You Out / Summertime Sadness (Del Rey cover)
Encore
18. Car Radio
19. Truce (Partial)
20. Trees
About John Kosiewicz
You may also like...