WinterJam 2019 in Jacksonville, FL. Opening night!!!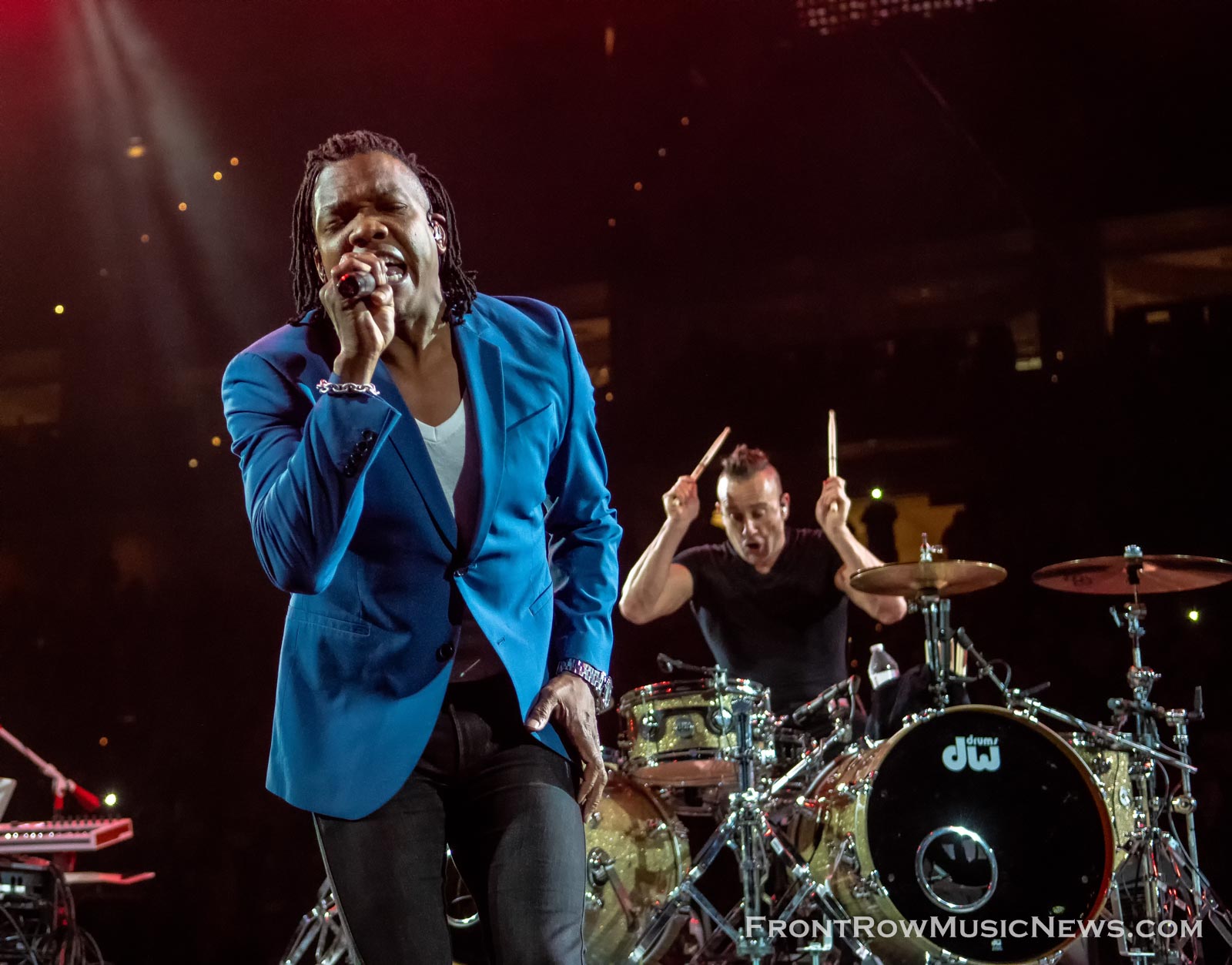 2019-WinterJam-Newsboys-Photo-credit-Daniel-Moll
On January 11, 2019, WinterJam 2019 kicked off at Jacksonville Veterans Memorial Arena in Jacksonville, FL. Everyone was anticipating this years WinterJam because there was supposed to be changes to the stage, the lineup was a great lineup, and this is the first time Jen Ledger will be traveling without her band "Skillet".
The Pre-Jam party started off awesome with a group called "Manic Drive", rapper "Ty Brasel", and Singer "Dan Bremnes". After the Pre-Jam party, the newly wed "Hollyn" got up with her band and did an awesome job singing her songs that all her fans knew. Following Hollyn was Newsong, which is the band that started WinterJam many years ago in Greenville, SC. They played a couple songs and then they sang there most famous song that everyone knows called "Arise". Next was Ledger, who I believe a lot of people came just to hear Jen. Jen did a great job and John, from Skillet, made a guest appearance. Ledger also sang a new song which this is the first time singing the song "Complete Me". After Ledger we had the Irish band "Rend Collective" followed by two American Idols "Mandisa" and then "Danny Gokey". After these groups came the most anticipated group of the night and that was "Newsboys". They started off awesome singing "Born Again" and later the old singer of Newsboys came out and sang with Newsboys singing there most famous song called "Shine". He then replaced Newsboys drummer and played drums for the song "Jesus Freak" and then had a drum battle with Newsboys drummer as the Newsboys drummer was spinning and being tilted to a vertical position while still playing clearly beating out the Newsboys old singer. Then the last song they played was "Gods not dead" which is taken from the movie"Gods Not Dead".
This was an awesome concert to go to and really the only part that was hard to get used to was that it was in the round and was at sometimes hard to keep up with certain members of the groups and even artists. If you are planning on going, definitely get your JamNation Tickets so you can get in early and you will also get a Q&A by certain band members that you don't want to miss. As this was the opening night, there are plenty of dates to choose from before it is finished, don't miss!!!
Tags: Dan BremnesDanny GokeyHollynJacksonville Veterans Memorial ArenaLedgerMandisaManic DriveNewsboysNewsongTy BraselWinterJam
You may also like...