Ghost Haunts the Riviera in Chicago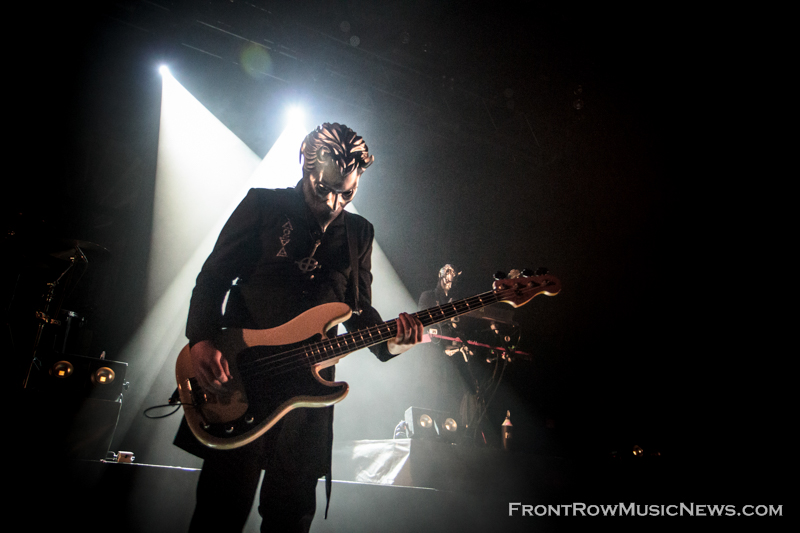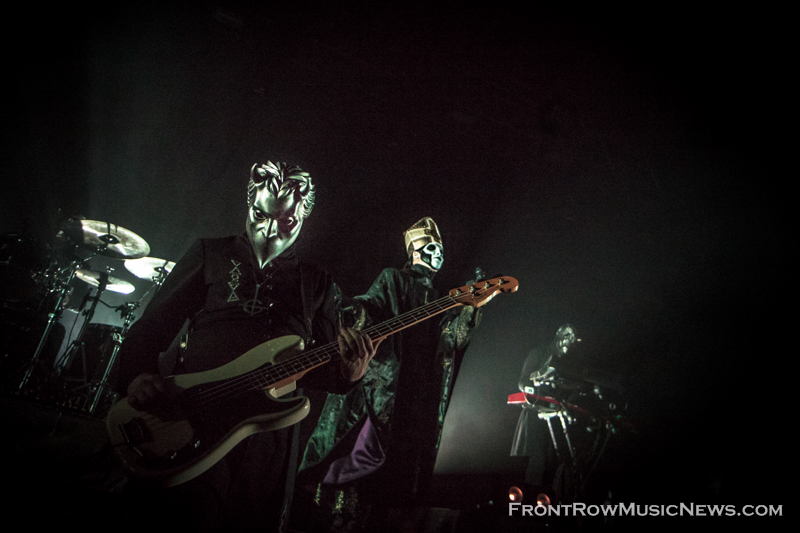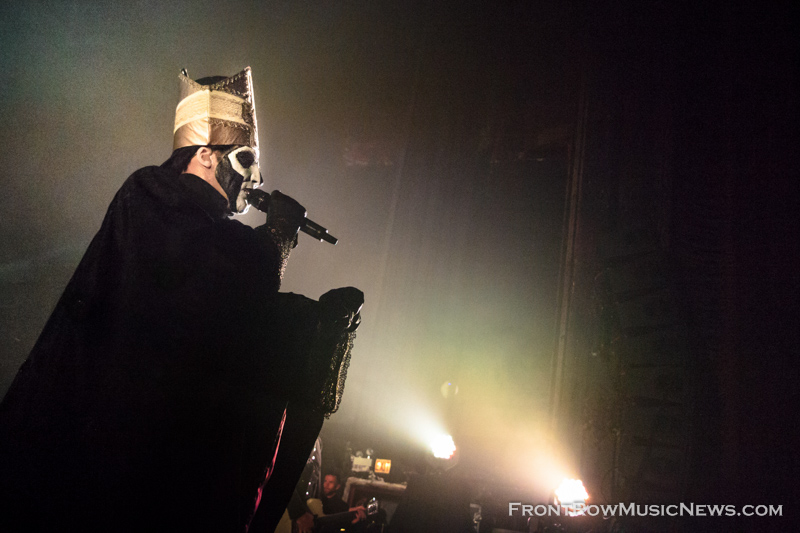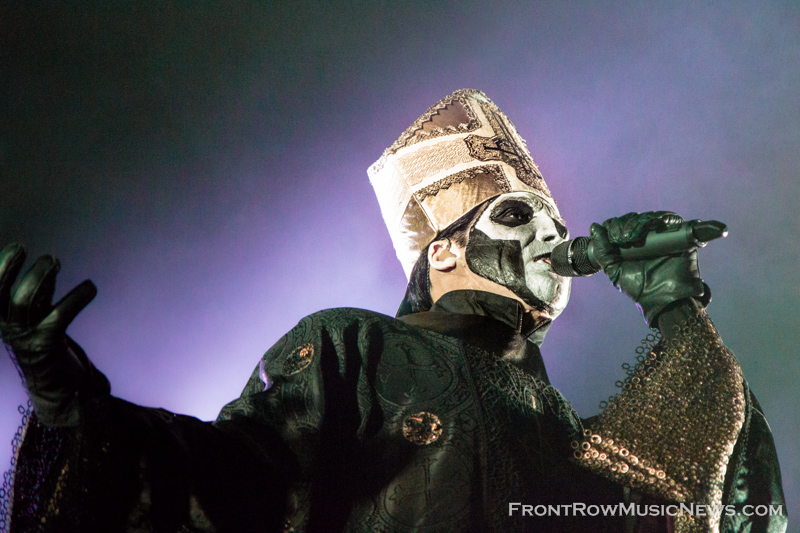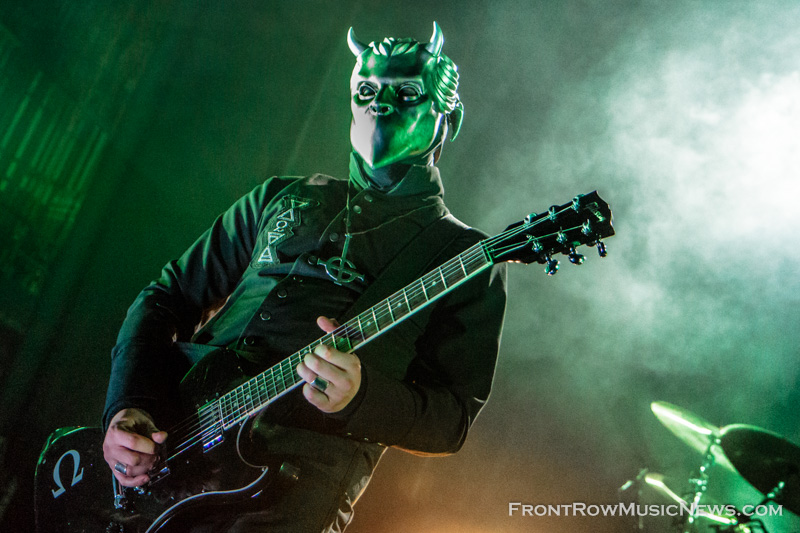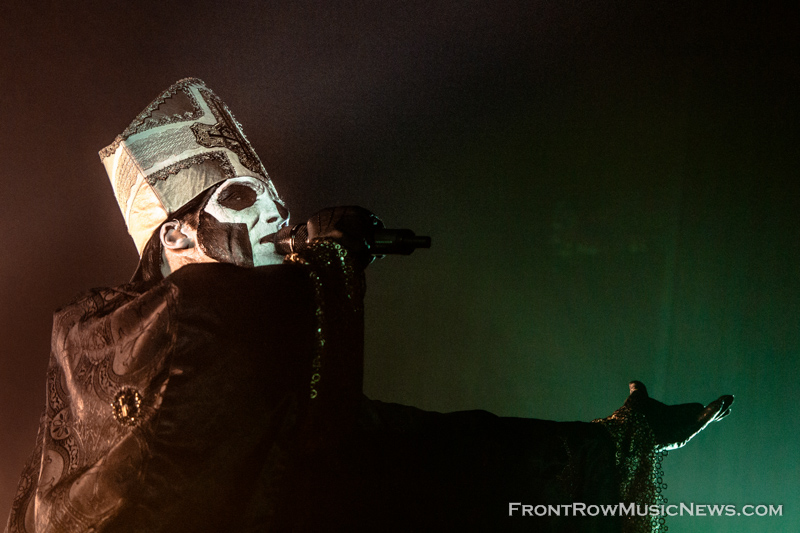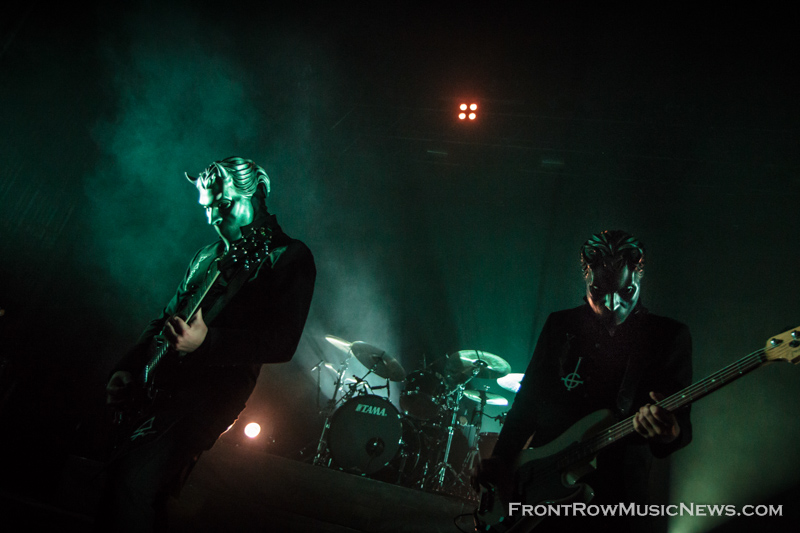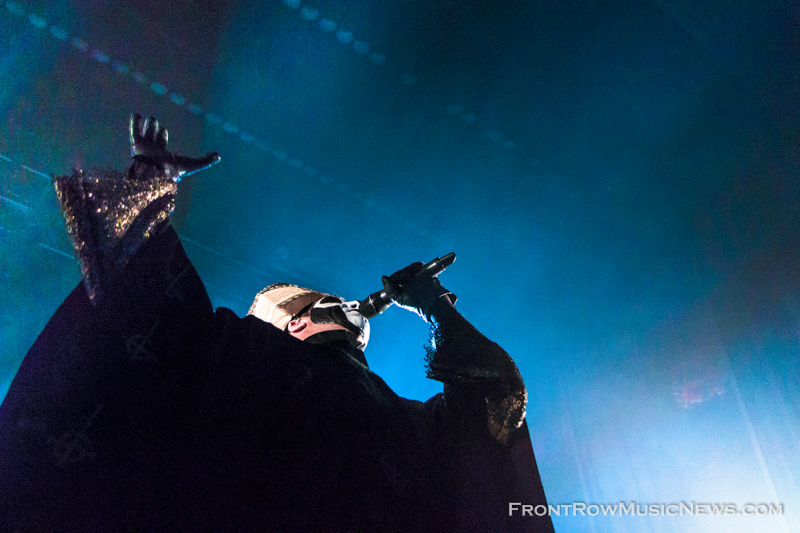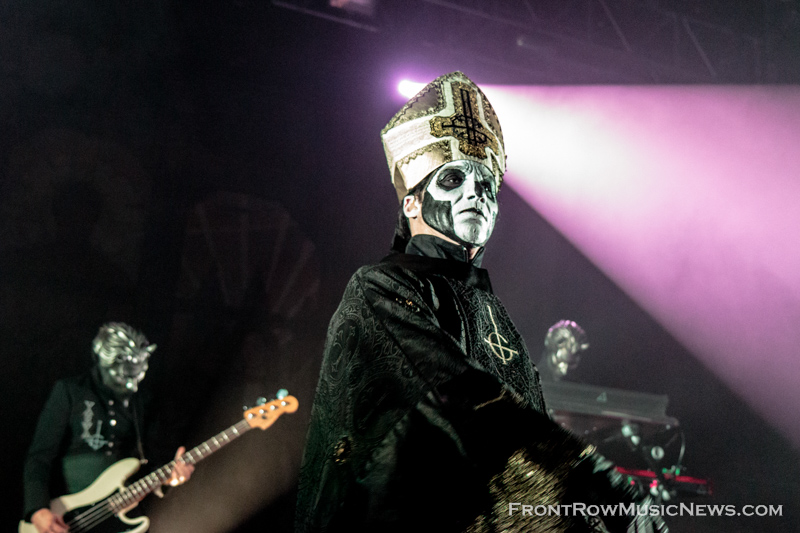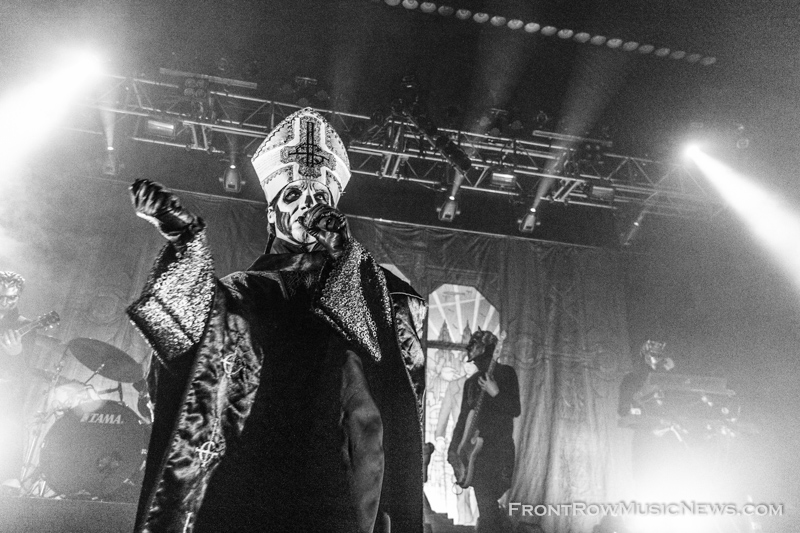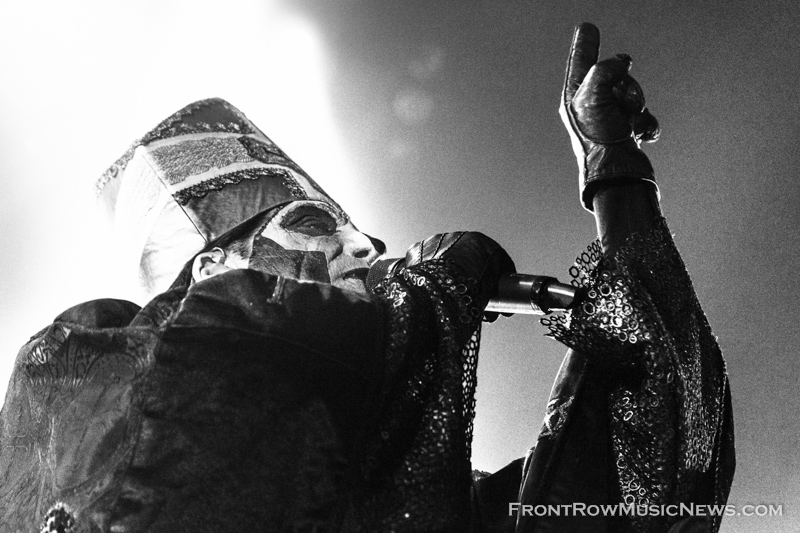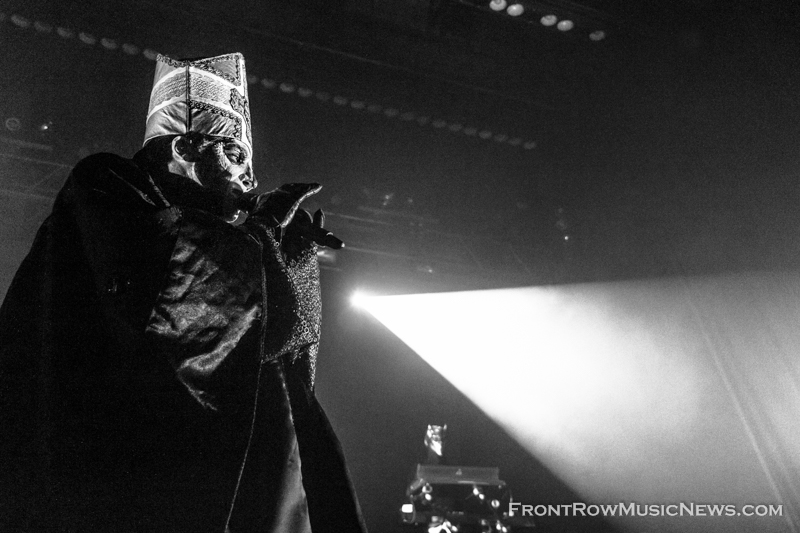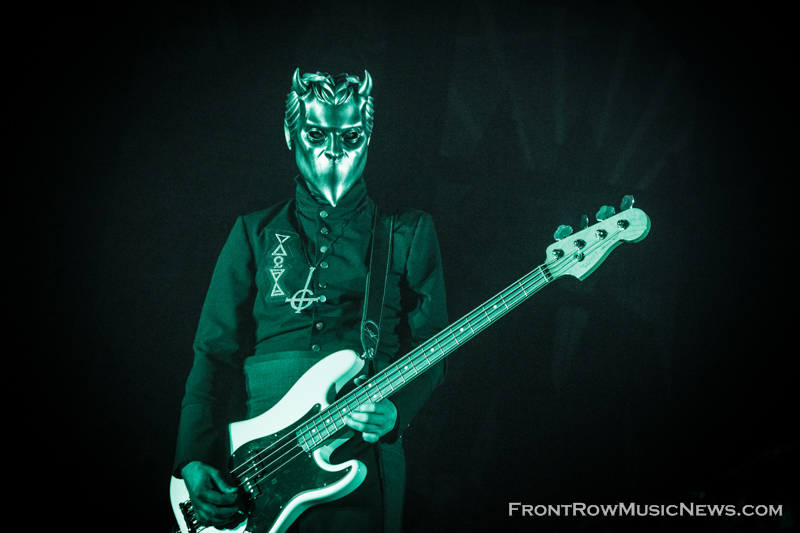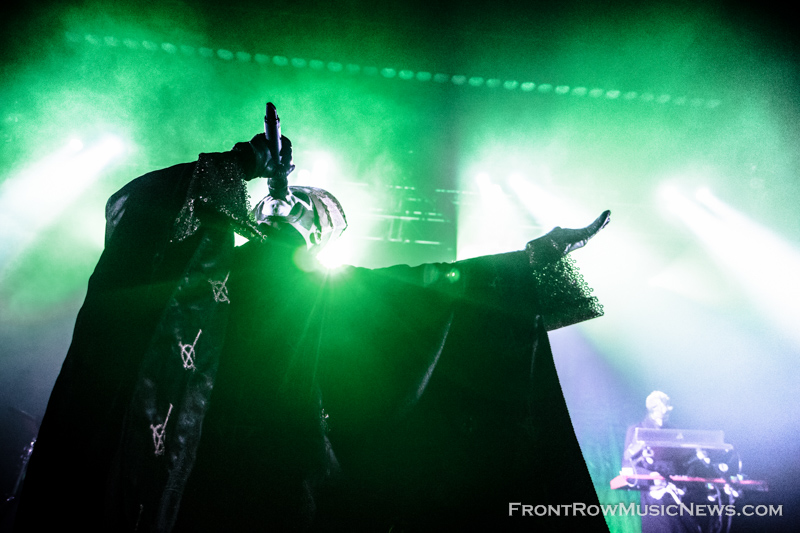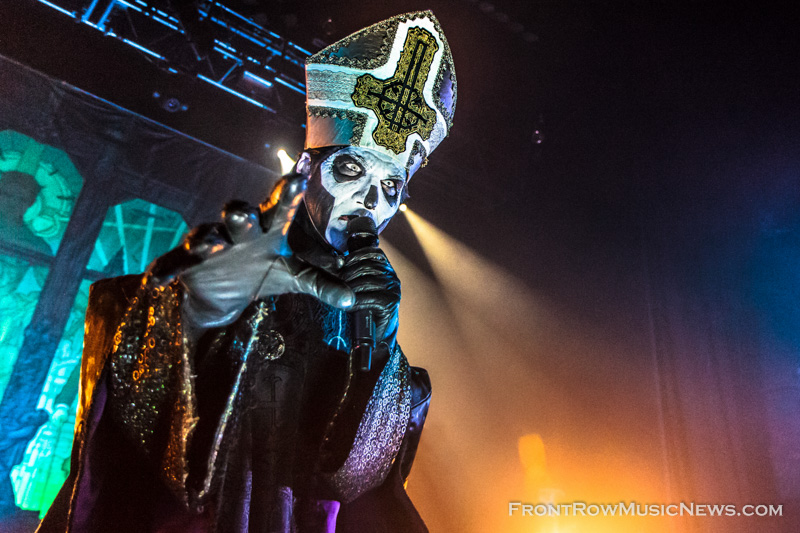 Swedish metal band Ghost had fans going wild, raising the horns, and worshiping Satanic priest Papa Emeritus III at the Riviera Theatre in Chicago. Ghost holds a special place in the hearts of Windy City metal heads, so much so that Chicago heavy metal-themed restaurant Kuma's Corner created a hamburger called "The Ghost," which features goat shoulder, red wine reduction, and a communion wafer. The latest Papa – who replaced Papa Emeritus II this summer – made his Chicago debut, to a very warm welcome. Papa emerged, covered in darkness, in his signature papal robe at hat, surrounded by his Nameless Ghouls. Eventually spotlights exposed Papa, and together he and his five ghouls – who represent one of the five elements: fire, water, wind, earth, and ether – played a range of material from albums Opus Eponymous, Infestissumam, and the 2015 release Meliora (Loma Vista), including "Cirice" and "Majesty," on a stage cloaked in colorful lights, with a stained glass a backdrop, surely haunting anyone in the audience who grew up Catholic, especially when Papa swung a smoking thurible. Check out our photos from the show, then kneel down in awe, for Ghost knows how to put on one hell of a performance!
Ghost is currently touring North America, but the band will soon be touring Europe. A full list of dates is available on the Ghost Facebook page.
About Sarah Hess
You may also like...