Mastodon at Aragon Ballroom in Chicago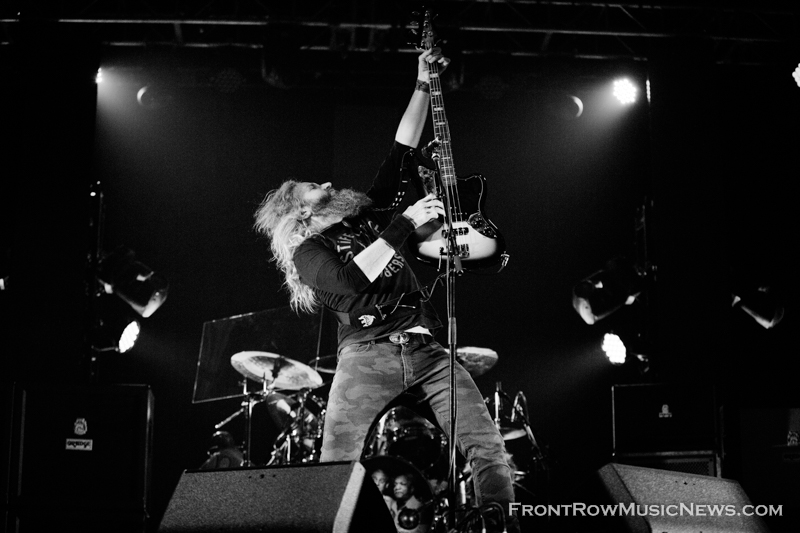 Mastodon - Photo credit: Azuree Wiitala
Mastodon performed to a packed audience in Chicago's Aragon Ballroom on May 13th, 2017. Chicago based Russian Circles opened the night followed by Eagles of Death Metal. Between these three bands, you could scratch practically every itch you had in the Rock 'n' Roll and Metal genre. An amazing show to be in attendance, for sure. In between bands, I took a peek around and was admiring how diverse the crowd was, with one common thread – Mastodon shirts a plenty.
The band is touring their seventh album, Emperor of Sand. No two Mastodon records are alike, but it feels like a much darker, deeply feeling record. They opened the night with "Sultan's Curse" off the newest record. It was incredible to watch those group vocals live. I love how the guys each have their singing parts in different songs, something you don't see everyday. Their set list spanned almost their entire career with new songs sprinkled in, everyone was pumped. The night was closed with "March of the Fire Ants" off of Remission and a sincere thank you to the crowd. I am such a fan of bands expressing gratitude and shared respect for their fans.
Do not miss Mastodon on tour this Summer. You can see their dates Mastodonrocks.com. If you're also a huge Game of Thrones fan, keep your eyes peeled on the coming season for a little Mastodon Easter Egg! Did y'all spot the guys as wildlings on the last season?!
Tags: Aragon Ballroommastodon
About azuree wiitala
You may also like...