Underoath at Aragon Ballroom in Chicago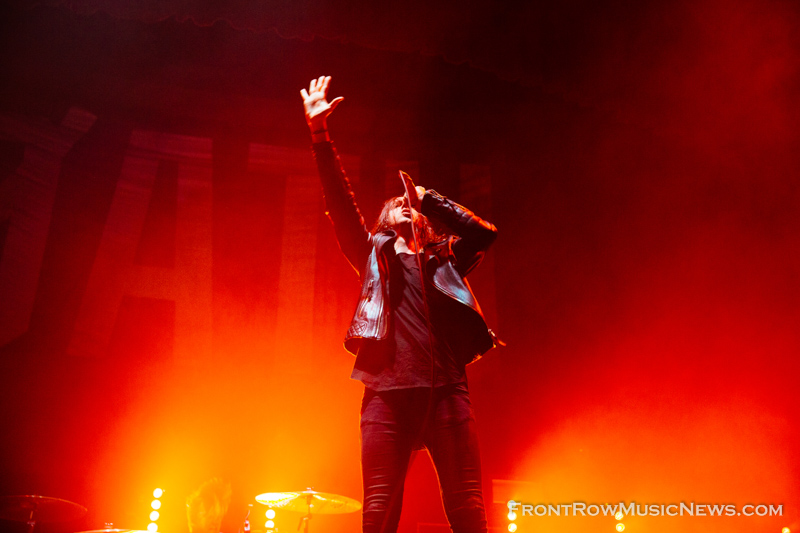 Underoath-Photo-credit-Azuree-Wiitala
Three years after a farewell tour, the Underoath delighted their fans with a reunion tour last year where they played "They're Only Chasing Safety" and "Define The Great Line" in their entirety. It seems like reunion tours and touring albums a decade old are a full on thing right now, and no one I know is complaining. Fans were left wondering if everyone's favorite Florida heavy band would tour again and shortly after their reunion tour they announced the tour they are currently on, American Nightmare. The tour is pretty epic for it's genre, Beartooth who has previously toured with the likes of Every Time I Die is the opener, Underoath playing next with Bring Me The Horizon headlining.
The Chicago show was on March 13th at the Aragon Ballroom, a huge and really unique venue. The line of fans was wrapped around the building for more than a block, and this is after doors had already opened. You can feel the anticipation for the show. Underoath took the stage in full force. Their production is always amazing, the lighting on this tour especially stood out to me. Frontman Spencer Chamberlain has a way with interacting with the crowd, even with a barrier and an entire catwalk between them. He seemed connected and the fans definitely were also. Keyboardist always seem enigmatic to me, they're shrouded by their gear, often hardly visible or so far in the back you can't really see them but Chris Dudley, always visible, jumping around, head bouncing, metal hands in the air is such a joy to watch. It was exciting to see original drummer Aaron Gillespie on the tour drumming and singing. I'm always impressed by drummers who can pull off both and Aaron definitely falls into that category.
The band played songs that spanned their entire catalog, which is always a plus. I personally get so bummed when you've been a long time fan and don't get to hear some older material. Understandable that it could be tiring playing the same songs for so many years, but man is it exciting to hear a song you've been listening to for over a decade live! American Nightmare tour is currently underway, so be sure to get out and watch it if it comes to your town! You can find tour dates http://underoath777.com.

Tags: Aragon BallroomUnderoath
About azuree wiitala
You may also like...