Rancid and Dropkick Murphys at The Huntington Bank Pavilion in Chicago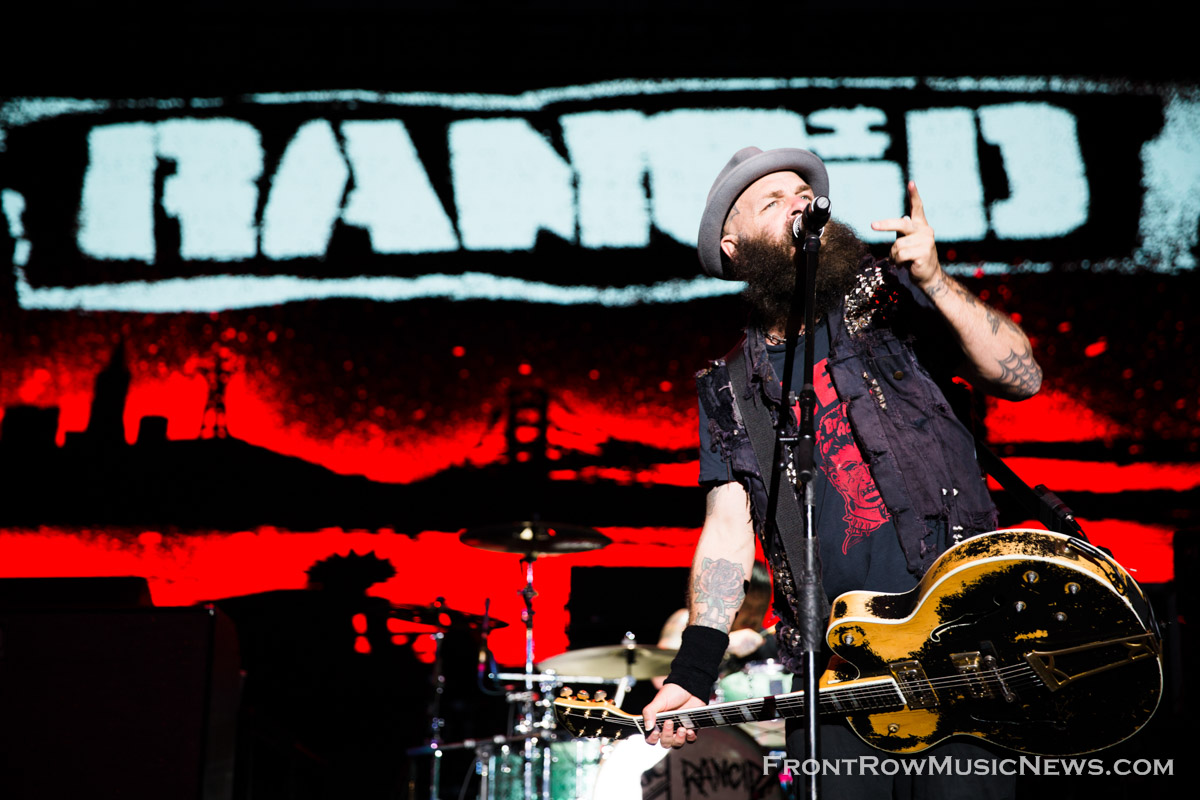 Rancid-Photo-credit-Azuree-Wiitala
On August 8, 2017, the From Boston To Berkley tour, featuring Rancid and Dropkick Murphys, rolled through Chicago at The Huntington Bank Pavilion on Northerly Island. Supporting artists, Jake Burns (who is from the band Stiff Little Fingers) and Bouncing Souls got the crowd ready for the evening.
For the Chicago performance, Rancid played in front of Dropkick Murphys, opening with "Radio" which was quickly followed by "Roots Radical" and "Journey to the End of East Bay". Just two months earlier, Rancid dropped their ninth studio album, which is called Trouble Maker. When a band is on tour in support of new material, there is always the fear that you won't hear all your old school favorites, which was not the case with Rancid. Their set was teeming with the songs of theirs I grew up listening to. The set list was a great mix of the old, along with a sprinkling of songs off the new album: "Ghost of a Chance," "Telegraph Avenue," "Where I'm Going," and "Buddy." Their performance closed with with three fan favorites: "Fall Back Down," "Time Bomb" and "Ruby Soho." I couldn't have asked for more, well maybe a song off the album, Operation Ivy.
The Dropkick Murphys were up next. They opened up their set with "The Lonesome Boatman". Singer Al Barr jumped down from stage to sing along with the crowd almost from the get go, a personal favorite thing to witness. Not all bands do it or have the ability to, but seeing the energy from both performer and fans when they can band together on their favorite songs is something so special to behold. This happened throughout the set, as well as singing along from all other band members and so much moving around on stage. It is so fun to shoot punk rock! Their encore epic, I know that's a word that gets tossed around a lot but truly. They covered a hand full of songs with Rancid – "Folsom Prison Blues" by Johnny Cash, "Cretin Hop" by The Ramones, "If the Kids are United" by Sham 69 and closing out the encore, "I Fought The Law".
Don't miss From Boston to Berkley tour when it stops in your town! You can see concert dates rancidrancid.com/tour.
Tags: Dropkick MurphysFrom Boston To BerkleyHuntington Bank PavilionNortherly IslandRancid
About azuree wiitala
You may also like...