Seether at Chameleon Club in Lancaster, PA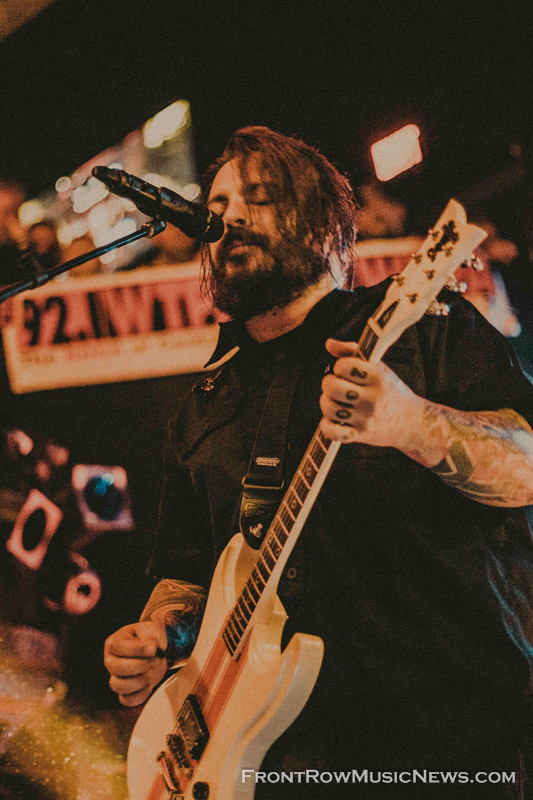 Seether-Photo-credit-Amanda-Stauffer
In 1999 in a location called Pretoria, Gauteng, rock band, Seether, was formed. The band is made up of bass guitarist Dale Stewart, drummer John Humphrey, guitarist Clint Lowery and vocalist Shaun Morgan. Seether recently hit the road for their Poison the Parish tour that began on May 2nd and were joined by supporting acts Letters from the Fire and Kaleido. They performed at the Chameleon Club May 3rd and put on a great performance for many long-time fans that came to see them. Seether will be on tour till August 20th playing songs from their most recent album, Poison the Parish, which their tour is named after. The album was released on May 15th, 2017 and includes fifteen original tracks including their newest hit "Let You Down".
The audience's excitement was obvious since they went from silent to rambunctious as soon as Seether took the stage. The band began the show by playing their song "Gasoline" from their album Fragile which was released in November 2000. Throughout their set Seether played some of their older tracks as well as new ones that surely took fans down memory lane. The small venue was packed from front to back and everyone in the audience made sure to sing along with every song that was performed. If you have not had the chance to see Seether yet I highly recommend you do because they sound even better live and put on a great show.
If you want to keep up with the band you can follow them on their website (http://www.seether.com/) as well as their Facebook page (https://www.facebook.com/seether/).
Tags: Chameleon ClubLancasterLet You DownPoison the ParishSeether
About amandaleahphoto
You may also like...