chef'special at Allstate Arena in Rosemont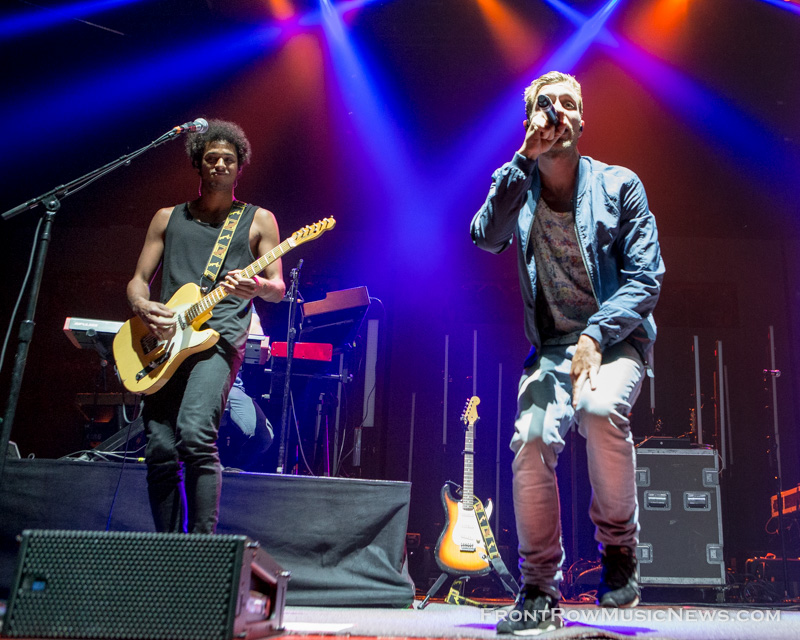 Chefspecial-Photo-credit-John-Kosiewicz
Over the past five years, Chef'Special, has built a large following in the Netherlands. Now, the Dutch alternative pop band is bringing their energetic and dynamic performance to the rest of the world.
From Haarlem, Netherlands, the five-piece band is currently touring with Mutemath and headlining artist, twenty-one pilots on their 2016 EMØTIØNAL RØADSHØW World Tour. On June 5, 2016, they opened to the sold out crowd at Allstate Arena in Rosemont, IL. Current band members include: Joshua Nolet on lead vocals; Guido Joseph on guitar, samples and backing vocals; Jan Derks on bass, vocals, percussion; Wouter Heeren on keys, synthesizers, organs, melodica and backing vocals; and Wouter Jerry Prudon on drums and percussion.
Since Chef'Special formed in 2008, they have released two albums and three Eps off of labels Kaiser Records and Fueled by Ramen. The studio albums include: One for the Ms. (Kaiser Records, 2011) and Passing Through (Kaiser Records, 2014). The EPs are: Hungry (Kaiser Records, 2009); Shot in the Dark (Kaiser Records, 2015); and the US release of Chef'Special (Fueled by Ramen, 2015).
Keep up with the latest information and tour dates at the Chef'Special website.
About John Kosiewicz
You may also like...