Mudcrutch at The Riviera Theatre in Chicago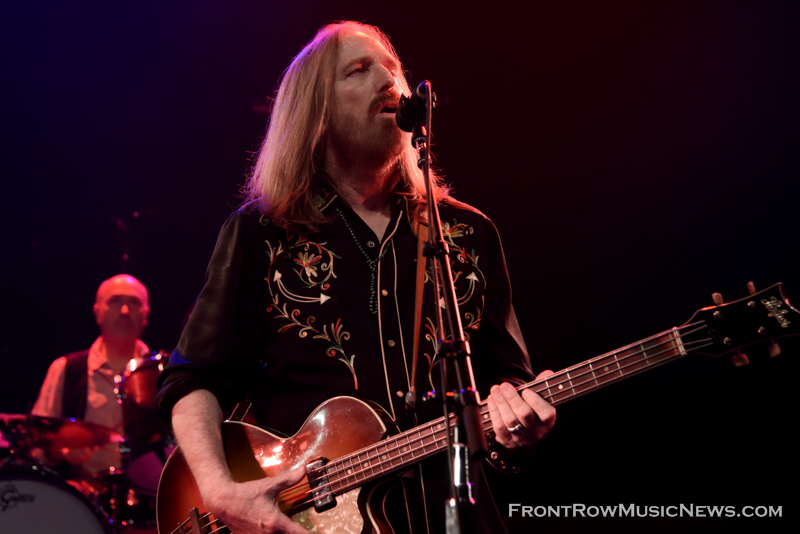 Mudcrutch - Photo credit: Ed Spinelli
On May 28, 2016, Mudcrutch performed to a sold out crowd at The Riviera Theatre in Chicago. The southern and country rock band was originally formed in 1970 by Tom Petty and Tom Leadon. Currently, the band's line up consists of: Tom Petty on lead & backing vocals and bass guitar; Mike Campbell on lead guitar; Tom Leadon on rhythm guitar and backing & lead vocals; Benmont Tench on keyboards and backing & lead vocals; and Randall Marsh on drums. Mudcrutch is on tour in support of their second full-length album, 2, which was released On May 20, 2016 via Reprise Records.
For dates and the latest information, check out the Mudcrutch website.
Mudcrutch Setlist for May 28, 2016
(via Setlist.fm)
1. Shady Grove ([traditional] cover)
2. Orphan of the Storm
3. Six Days on the Road
4. Scare Easy
5. Trailer (Tom Petty and the Heartbreakers cover)
6. This Is a Good Street
7. Lover of the Bayou (The Byrds cover)
8. Beautiful World
9. Dreams of Flying
10. Save Your Water
11. Hungry No More
12. I Forgive It All
13. House of Stone
14. The Other Side of the Mountain
15. Hope
16. Welcome to Hell
17. Crystal River
18. Victim of Circumstance
19. The Wrong Thing to Do
20. Bootleg Flyer
Encore:
21. Rainy Day Women #12 & 35 (Bob Dylan cover)
22. High School Confidential (Jerry Lee Lewis cover)
You may also like...