Windy City LakeShake in Chicago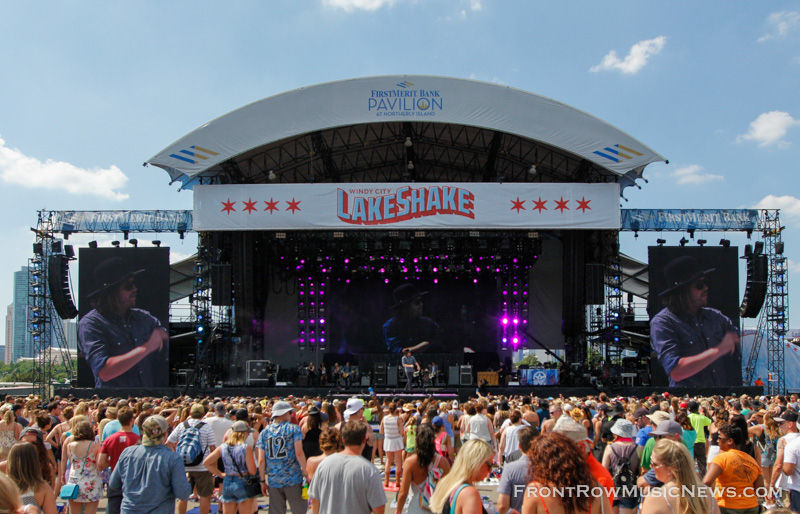 Windy-City-LakeShake-Photo-credit-Ethan-Chivari
The second annual Windy City LakeShake Festival took place at Northerly Island in Chicago over the weekend of June 17-19, 2016, drawing a crowd of 50,000 to the scenic Lake Michigan shores. The three-day festival sporting a main stage and a Next from Nashville stage featured a star-studded lineup consisting of Sam Hunt, Lady Antebellum, Tim McGraw, and Jason Aldean as headliners.
The festival kicked off on Friday afternoon with energetic sets from Jana Kramer, Kacey Musgraves, Sam Hunt, and headliners Lady Antebellum. The Chicago Blackhawks participated in this years festival by hosting the Blackhawks Bar in part with Bud Light.
Saturday hosted headliner, Tim McGraw, who took the stage just shortly after 9:20 pm with thousands of fans anxiously waiting to sing along to some of his greatest hits. The talent didn't stop there however, fans were treated to upbeat sets from Jon Pardi, Martina McBride, and the first of superstar duos Brooks & Dunn two-night stand at the fest.
On the final day the the three-day long, two-stage country fest concluded with an exciting lineup of Jason Aldean, Thomas Rhett, and A Thousand Horses, who took part in the first ever "CMT Concert Of The Summer: Jason Aldean & Friends Live At LakeShake" taping. The two-hour special is set to air on CMT on September 3rd at 8pm ET/PT. LakeShake's final night gave fans a second helping of Brooks & Dunn who were featured at the festival as the duos only US dates outside of their Vegas residency.
The Windy City LakeShake festival was a great success bringing fans from far and near to Chicago.
About John Kosiewicz
You may also like...