Escape the Fate at H.O.M.E. in Arlington Heights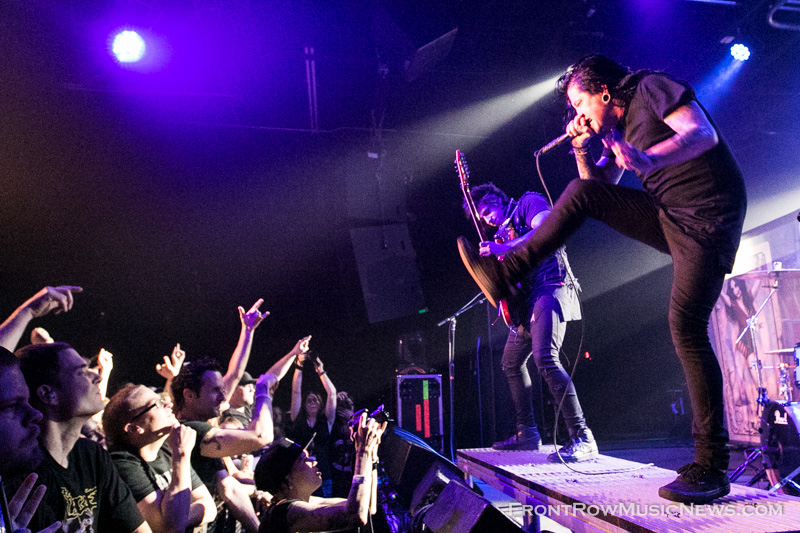 Escape-the-Fate-Photo-credit-John-Kosiewicz
On May 25, 2016, metal/hard rock band, Escape the Fate, performed for the Chicago-area at the House of Music and Entertainment (also known as H.O.M.E. Bar) in Arlington Heights, IL. They are wrapping up the "We're All in this Together 2016 Tour" with From Ashes to New, New Years Day and another band which we were, unfortunately, unable to photograph.
Craig Mabbitt on lead vocals; Thomas "TJ" Bell on rhythm guitar, bass guitar and vocals; Robert Ortiz on drums, percussion and backing vocals; Kevin "Thrasher" Gruft – lead guitar, bass guitar, keyboards, backing vocals.  Also, touring musician, Max Georgiev on bass guitar and backing vocals.
Check out the Escape the Fate website for the latest show dates and to keep up with the latest on the band.
Tags: Escape the FateH.O.M.E.House of Music and Entertainment
About John Kosiewicz
You may also like...