Pallbearer at Thalia Hall in Chicago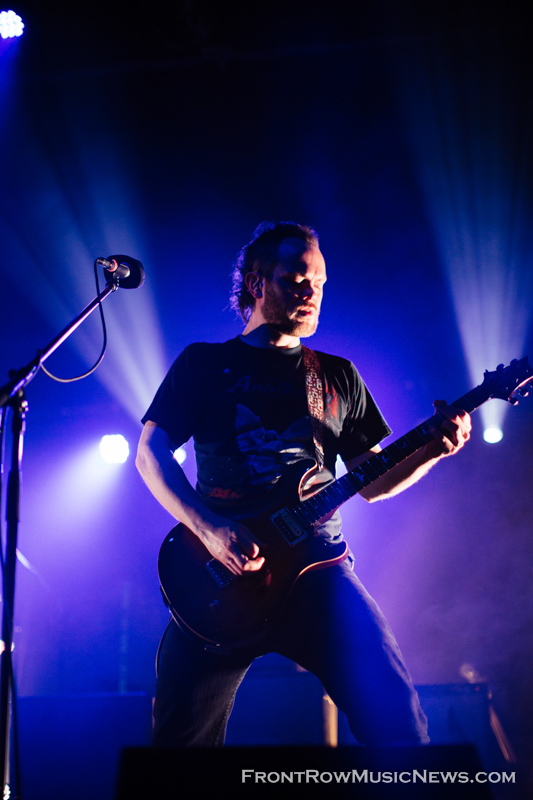 Pallbearer-Photo-credit-Azuree-Wiitala
Pallbearer recently played Chicago's, Thalia Hall, and Front Row Music News made it out to give these soaring Doom metal dudes a listen. Hailing from Arkansas, Pallbearer are out touring their recent release, Heartless which was recorded in Little Rock on analog tape. Upon giving Heartless a listen, I was really excited to see the guys slay it out live.
They opened their set with "Thorns" from the new record. I was blown away by a sound that was so commanding and full. Lead guitarist/vocalist, Brett Campbell, was shrouded in the most perfectly ominous light, that was so fitting for the sound these guys are mastering (props to your LD!). Bassist/backing vocalist, Joseph Rowland, along with backing guitarist/vocalist, Devin Holt, kept things interesting on stage right. I wasn't sure what to expect from seeing a band categorized as "Doom Metal" live, but was pleasantly surprised to see the energy on stage match what the crowd was putting out.
To truly experience the greatness of Pallbearer, one must witness them shred live. You can see their tour dates on their website pallbearerdoom.com. Don't miss them.
About azuree wiitala
You may also like...