Breaking Benjamin at Santander Arena in Reading, PA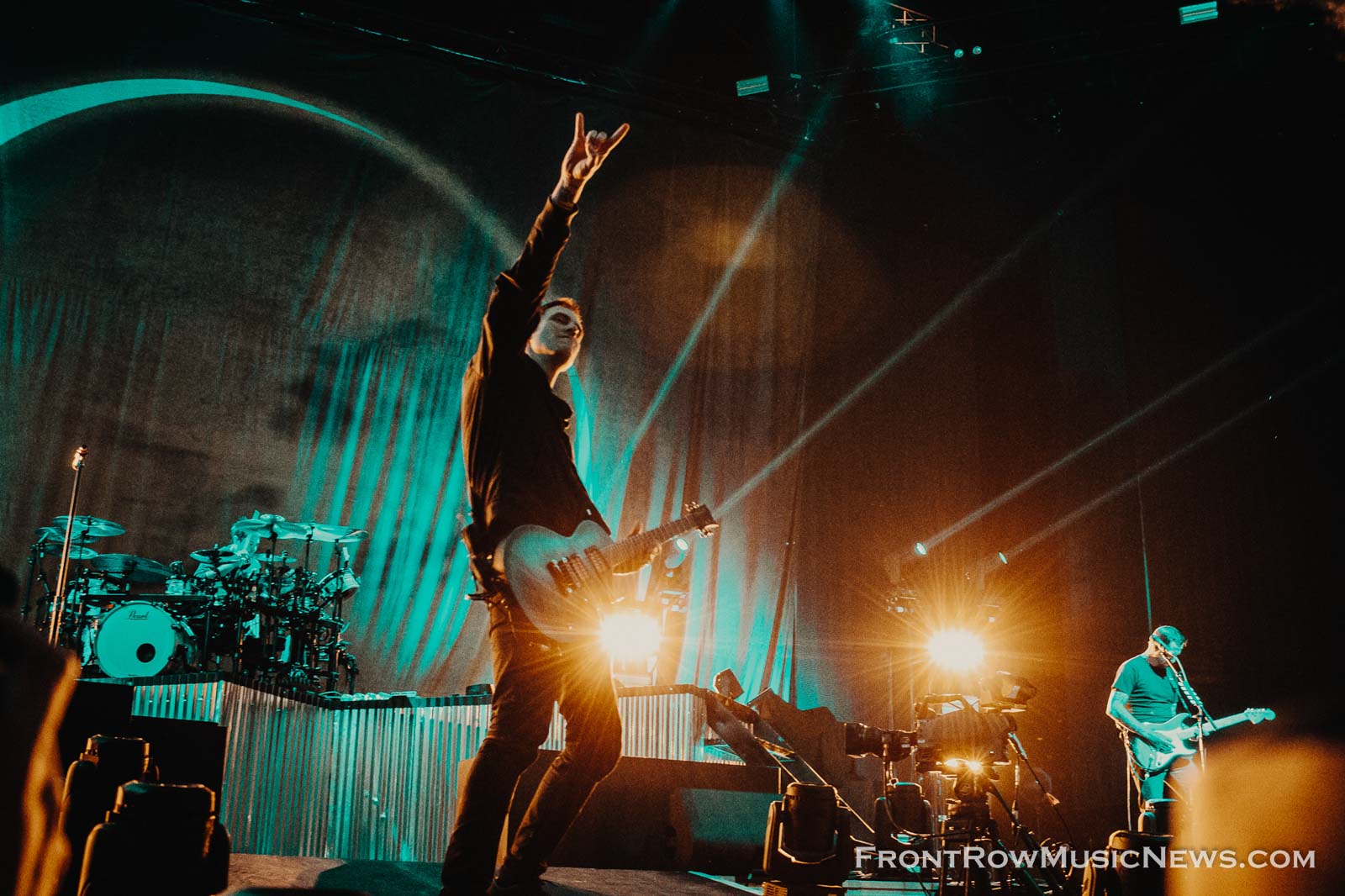 Breaking-Benjamin-Photo-credit-Amanda-Stauffer
Breaking Benjamin is a name that many rock fans have heard whether it be on the radio, social media or through word of mouth. Since their start in 1999, this American rock band has made their mark in the music industry and has become a world known music group. Breaking Benjamin originates from Wilkes-Barre, Pennsylvania, so it was pretty awesome to see them perform in their home state. Currently, they are on the Stage World Tour with Avenged Sevenfold, who is the main act of the show, as well as opening band Bullet for My Valentine. The rock group is made up of lead guitarist Jasen Rauch, rhythm guitarist Keith Wallen, bassist Aaron Bruch, drummer Shaun Foist and lead vocalist Benjamin Burnley.
The band stole the show by starting their set with one of their hit songs titled, "So Cold" from their second album We Are Not Alone. Seeing Breaking Benjamin perform this song and even perform in general took me back to how I felt in 3rd grade when I first discovered them. I have always wanted to see them since I was first introduced to them and I finally had the opportunity to when they came to Reading, Pennsylvania to play at the Santander Arena. Most of their songs played were either off of their album Phobia which was released in 2005 as well as their newest album Dark Before Dawn which was released in 2014. They also threw in a couple songs from their album Dear Agony and We Are Not Alone as mentioned earlier.
During the show the band performed "The Imperial March" as a Star Wars tribute because the lead vocalist, Ben, is a huge fan of the movies. He came out on stage with a red lightsaber, asking everyone to join the dark side. He then began drumming on a drum set that was illuminated with 3 red lightsabers. Also, Breaking Benjamin sang the song "Smells Like Teen Spirit" as a tribute to Nirvana as well. Overall, the band put on an amazing performance and it was well worth the wait to see them after all of these years.
If you have not seen Breaking Benjamin yet I highly recommend doing so because it was one of the best performances that I have seen. If you would like to keep up with the band you can follow them on their Facebook page as well as their website (https://breakingbenjamin.com/).
Breaking Benjamin Setlist
Santander Arena, Reading, PA
January 16, 2018
So Cold
Angels Fall
Sooner or Later
Blow Me Away
Never Again
Failure
Breath
The Imperial March / Schism / Smells Like Teen Spirit / Walk
Until the End
I Will Not Bow
Intro
The Diary of Jane
Tags: Breaking BenjaminDark Before DawnPhobiaThe Stage World TourWe Are Not Alone
About amandaleahphoto
You may also like...