Emarosa at Lancaster Convention Center in Lancaster, PA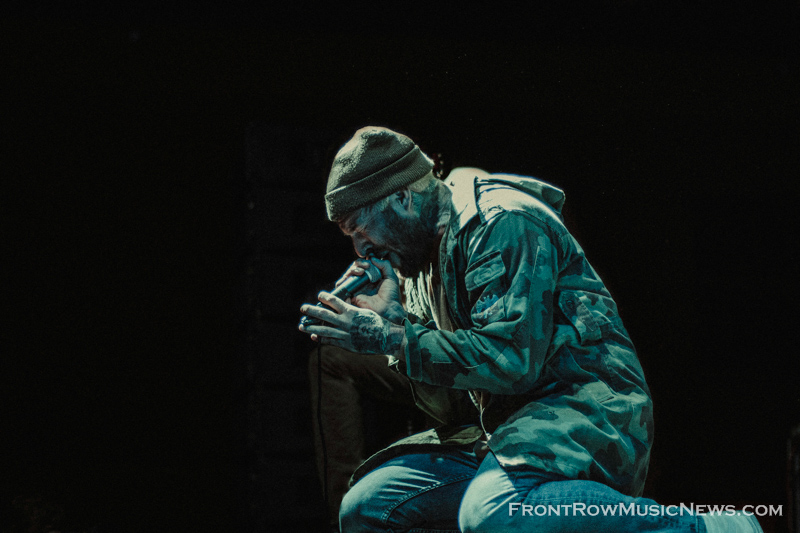 Emarosa-Photo-credit-Amanda-Stauffer
Post-hardcore band, Emarosa, originates from Lexington, Kentucky and was formed in 2006. Emarosa hit the road with Pierce the Veil and Sum 41 on their recent We Will Detonate tour that also includes supporting artist Chapel. Emarosa recently came to the Lancaster Convention Center in Lancaster, PA on May 2, 2017 and were truly unlike any band I have ever seen. The band is made up of lead guitarist ER White, rhythm guitarist Marcellus Wallace, and lead vocalist Bradley Walden.
Emarosa started the show off with "Sure" and "Hurt" from their most recent album 131 that was released on July 8th, 2016. Emarosa truly got the crowd ready for Sum 41, who were performing next. 131 includes eleven songs which really display how great their lead vocalist Bradley is at what he does. Throughout their set Bradley showed off his energy and endurance by doing flips, walking through the crowd and even putting an audience member on top of his shoulders and carrying her around. This band definitely has amazing stage presence and makes sure that their audience has a great time during their set. After seeing Emarosa for the first time on this tour, I can surely say that I would love to see them again as a headliner and recommend everyone else checkes them out as well.
Make sure you keep up with the band and any future announcements along with tours which they may have. You don't want to miss out when they come to your town. You can follow them on their website (http://emarosa.us/) and on their Facebook page (https://www.facebook.com/emarosa/).
About amandaleahphoto
You may also like...