Greta Van Fleet at Lincoln Hall in Chicago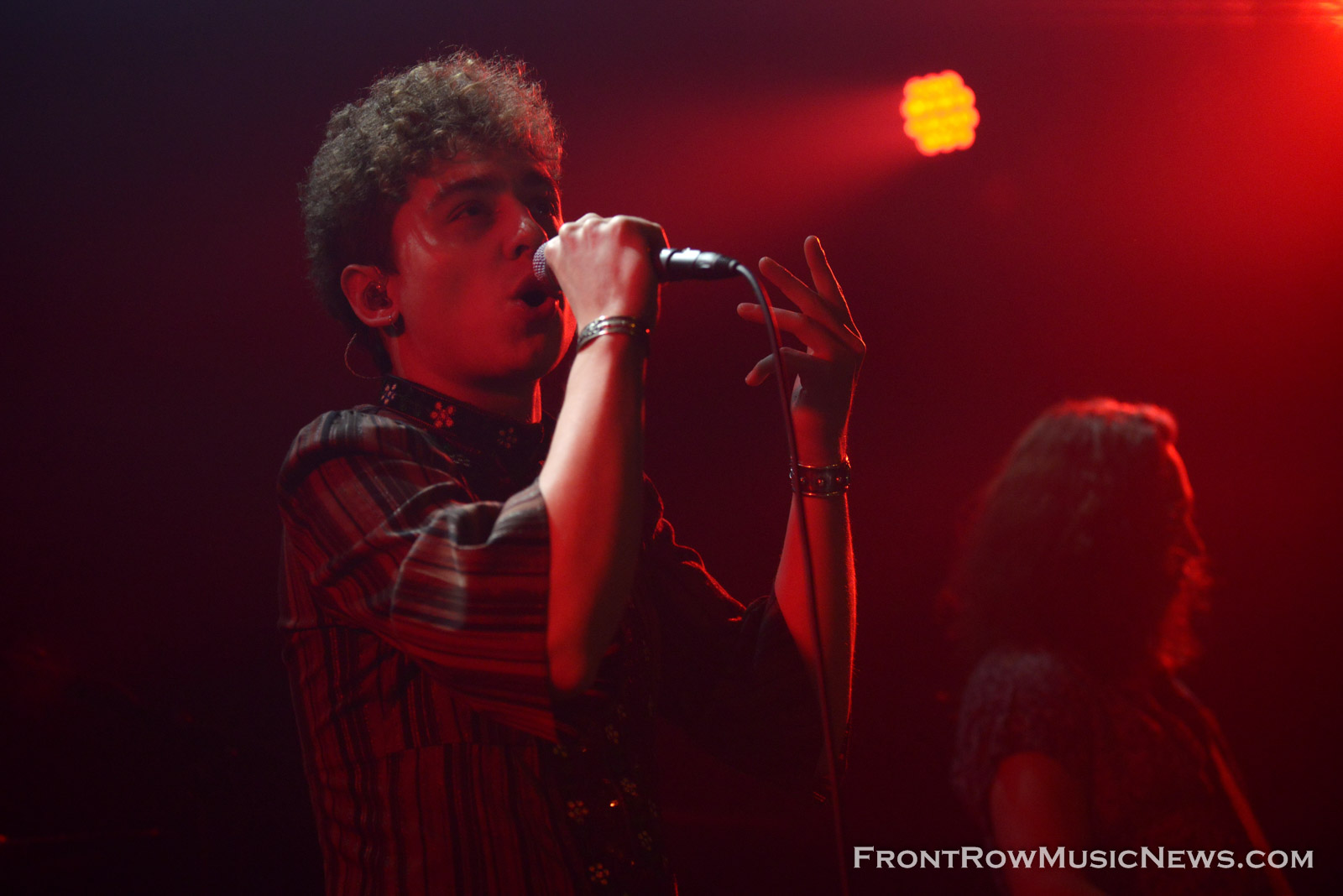 Greta-Van-Fleet-Photo-credit-Ed-Spinelli
On November 30, 2017, Greta Van Fleet, packed Lincoln Hall to full capacity. The Chicago performance was the first show of Greta Van Fleet's 14 city sold out tour across the United States. The tour is in support of their highly-acclaimed, double-EP. The double-EP, From the Fires, was just release on November 10, 2017, through Lava and Republic Records. Front Row Music News first caught Greta Van Fleet live shortly after their debut EP titled, Black Smoke Rising released April 21, 2017, for their performance on the Bud Light Stage for the 19th annual Chicago Ribfest.
Actually, the band was formed back in 2012 in the town of Frankenmuth, Michigan by three Kiszka brothers, Josh on lead vocals, Jake on lead guitar and Sam on bass guitar. In 2013, Danny Wagner was added on drums. The band is named after a woman from Frankenmuth named Gretna Van Fleet and the name is used with her blessing.
The setlist for tonight's performance included a mix of previously released songs (also on From the Fires), some new releases, a few unreleased and a surprise of two as well. The night opened with a new song off From the Fires called "Talk on the Streets," then rolled into title song off their original EP Black Smoke Rising. Current single, "Edge of Darkness" was next with Jake showing his inner Jimi Hendrix by playing his Gibson S.G. guitar behind his head. During Jake's guitar solo, hints of Led Zepplin songs can be heard. Although GVF do not cover Led Zeppelin songs, their music is definitely influenced by them. A surprise for the night was the band's cover of Howlin' Wolf's "Evil Goin' On," which definitely seems different coming from a rock band compared to the classic blues song. Closing out the night with encore songs Highway Tune and Safari Song which have exploded this band into stardom and what Front Row Music News calls, "The NEW Classic Rock."
Hopefully, 2018 will treat Greta Van Fleet fans with their first full album along with world tour to follow. When the band returns from their performances outside of the US, there are already GVF shows booked at major rock festivals in the spring.
Definitely keep an eye on this up and coming band for the latest information and tour dates at their website: GretaVanFleet.com/.
Greta Van Fleet Setlist
at Lincoln Hall, Chicago, IL
November 30, 2017
Talk on the Streets
Black Smoke Rising
Edge of Darkness
When the Cold Wind Blows
Flower Power
You're the One
Evil Is Goin' On (Howlin' Wolf cover)
Mountain of the Sun
Watching Over
Lover Leaver Taker Believer
Encore:
Highway Tune
Safari Song
About John Kosiewicz
You may also like...