Helmet + Local H at The Metro in Chicago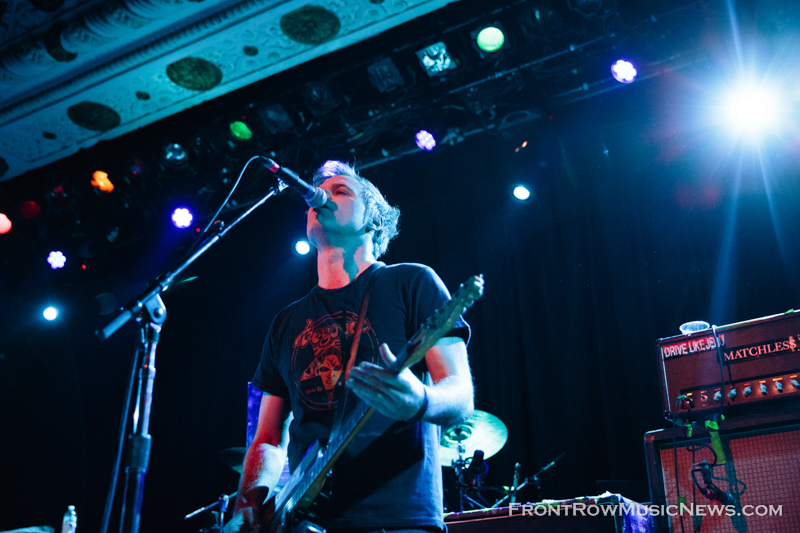 Local-H-Photo-credit-Azuree-Wiitala
Chicago natives, Local H, opened up for alternative metal band from New York City, Helmet, at The Metro in Chicago on December 16th. The place was packed despite the snow and cold that was hard hitting that day. You could overhear concerned fans hoping that a little cold weather wouldn't keep people from coming out to hear this awesome line up… and it didn't.
The Metro was packed, giving Local H a warm home town welcome. They opened their set with "Nothing Special", a little bit of a throw back. They covered Motorhead's "We Are The Road Crew" and dedicated the cover to Riot Fest organizer Sean McKeough who has recently passed away. Local H brought out some "reinforcements" when "three-forth of Helmet" joined on stage to play "Hands on the Bible." I wasn't entirely surprised when they concluded their set without playing their 1996 hit, "Bound for the Floor", the fans that came out had been long time fans who would knew every song they played. It was pretty refreshing to watch a band play that didn't feel the need to play a song you'd expect to hear from them.
Helmet opened "Unsung", the song that garnered them a lot of attention in the early 90's. It was amazing to watch singer and founding member, Page Hamilton bring to life songs I've listened to for years. Their entire set reminded me of different newer bands that I love that have for sure been influenced by Helmet's musical career. They ripped through their discography with a 17 song set, which included "In the Meantime" as their last song of a four song encore.
If you love heavy riffs definitely catch Local H and Helmet when they come to your town!
Local H Setlist for December 16, 2016
(via Setlist.fm)
Local H
Nothing Special
Cynic
Half-Life
Another February
Fritz's Corner
(We Are) The Road Crew (Motorhead cover)
Jesus Christ! Did You See the SIZE of That Sperm Whale?
Leon and the Game of Skin
The Misanthrope
Hands on the Bible (with members of Helmet
That's What They All Say
High-Fiving MF
Helmet Setlist for December 16, 2016
(via Setlist.fm)
Unsung
Life or Death
Rollo
Enemies
Bad News
Drunk in the Afternoon
Overrated
I ♥ My Guru
Red Scare
Wilma's Rainbow
Birth Defect
Tic
Turned Out
Encore:
Sam Hell
Milquetoast
Just Another Victim
In the Meantime
About azuree wiitala
You may also like...