Thrice and Circa Survive at Aragon Ballroom in Chicago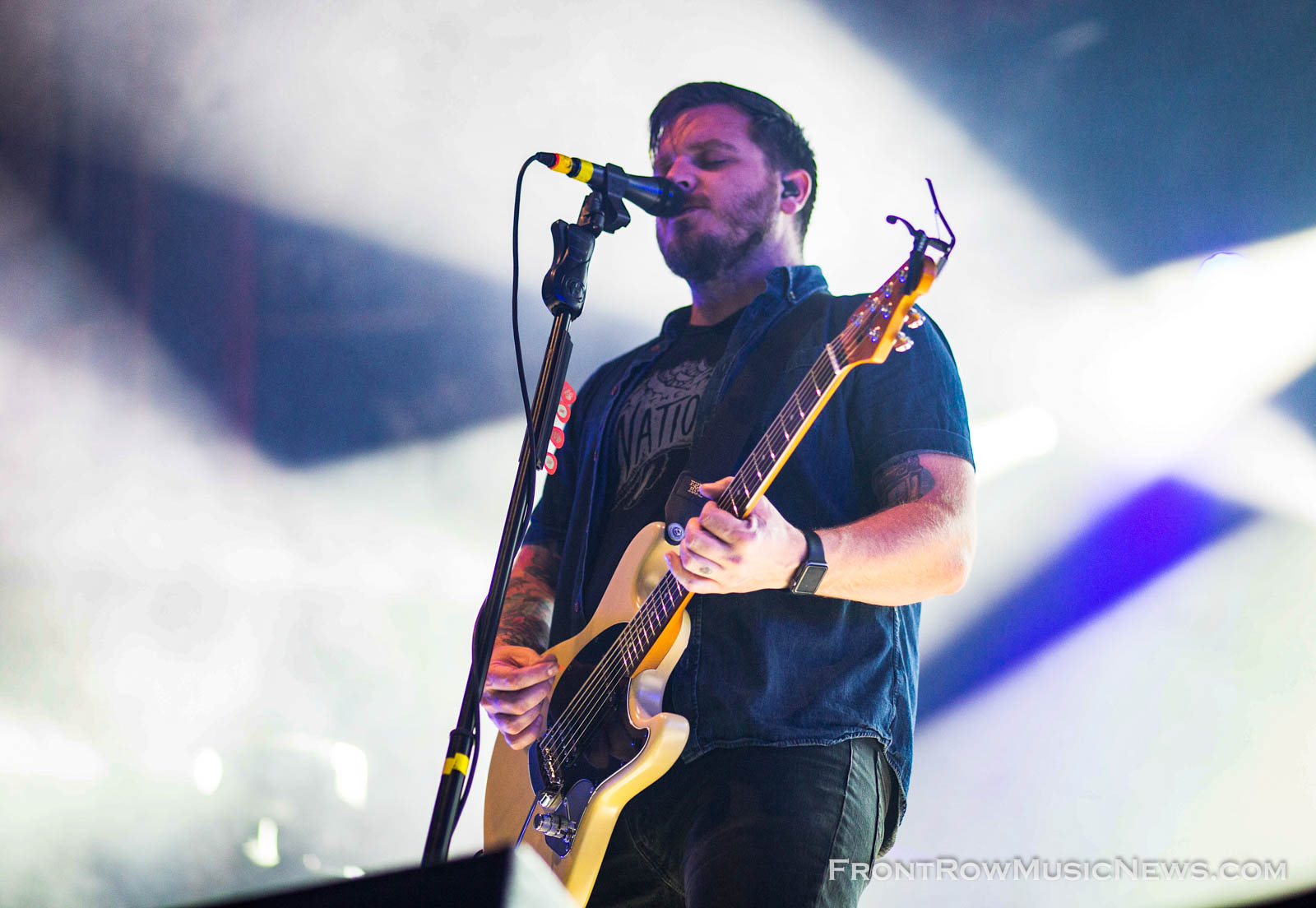 Thrice-Photo-credit-Megan-Sontag
On December 7, 2017, Thrice and Circa Survive stopped at the Aragon Ballroom in Chicago for unforgettable performances on their co-headlining fall tour.
Opener, CHON, from San Diego, California, delivered with instrumental melodic math rock. Absolutely worth checking out.
Next up, Circa Survive served up their signature haunting sound led by vocalist, Anthony Green. They performed an array of tracks from their discography including In Fear and Faith and closed with the crowd favorite Get Out.
Thrice is recognized as one of the most influential bands in the post hardcore genre, and their live performance is flawless. Early in the set, fans were thrilled to hear The Artist in the Ambulance off their debut album of the same name. Halfway through the set, vocalist/guitarist, Dustin Kensrue announced they would play one song off of each Alchemy Index. The audience was treated to – "Firebreather," "Open Water," "Broken Lungs," and "Come All You Weary" back to back. The band then took fans into the archives of The Illusion of Safety with crowd favorite, "Deadbolt." Thrice closed the set with "The Long Defeat," and the only complaint from the crowd was that the show had to end.
Check out Thrice and their most recent album, To Be Everywhere, Is To Be Nowhere. Also, be sure to follow all the latest information and tour dates for these three talented artists when they are in your town!
Official Thrice website: Thrice.net
Official Circa Survive website: CircaSurvive.com
Official CHON website: CHONofficial.com
Thrice Setlist
at Aragon Ballroom, Chicago, IL, USA
December 7, 2017
The Earth Will Shake
The Window
The Artist In the Ambulance
Hurricane
Blood on the Sand
Firebreather
Open Water
Broken Lungs
Come All You Weary
Deadbolt
Silhouette
Black Honey
Of Dust and Nations
Yellow Belly
The Long Defeat
Circa Survive Setlist
at Aragon Ballroom, Chicago, IL, USA
December 7, 2017
Child of the Desert
Glass Arrows
Rites of Investiture
Lustration
Strange Terrain
Sharp Practice
Tunnel Vision
At Night It Gets Worse
The Difference Between Medicine and Poison Is in the Dose
Frozen Creek
In Fear and Faith
Stop the Fuckin' Car
Get Out
Tags: Aragon BallroomThrice
You may also like...