twenty one pilots at Lollapalooza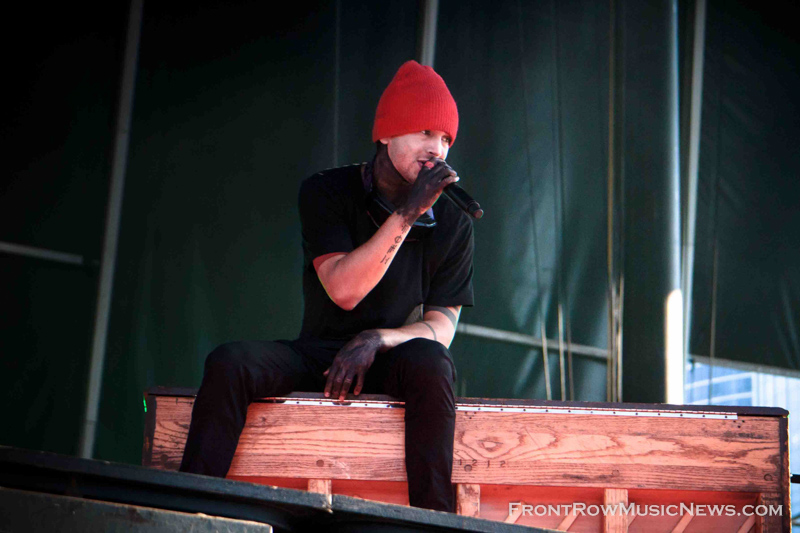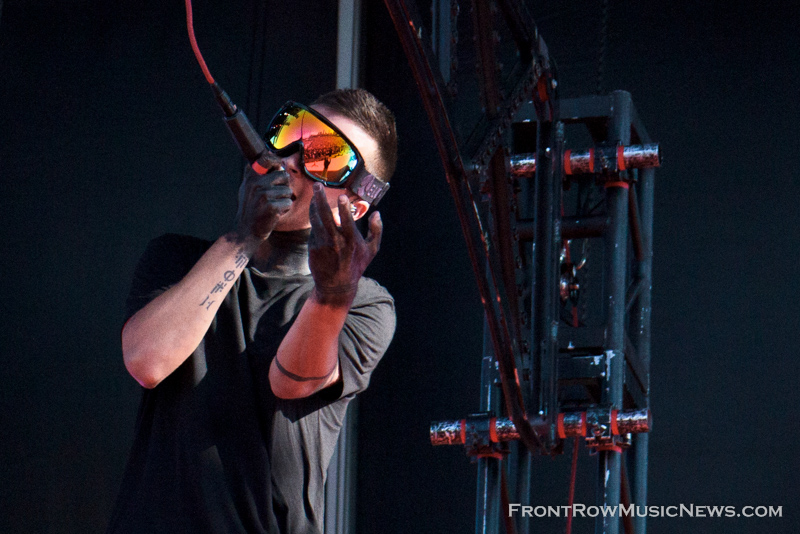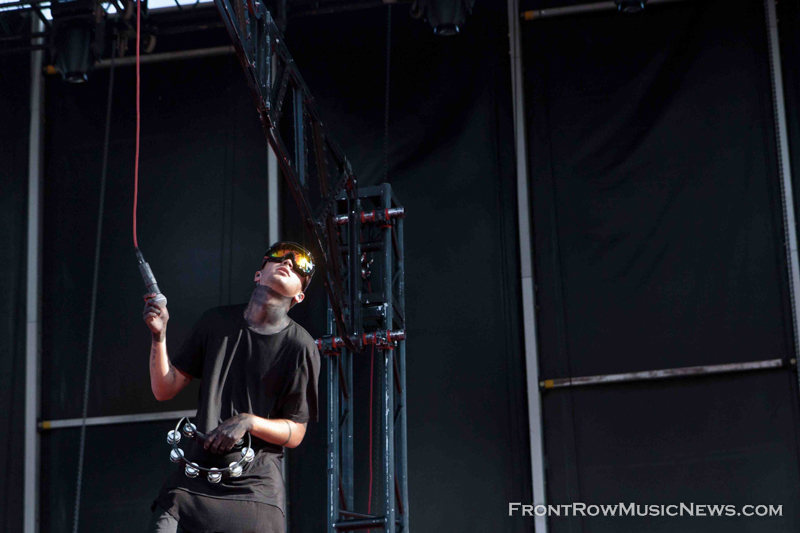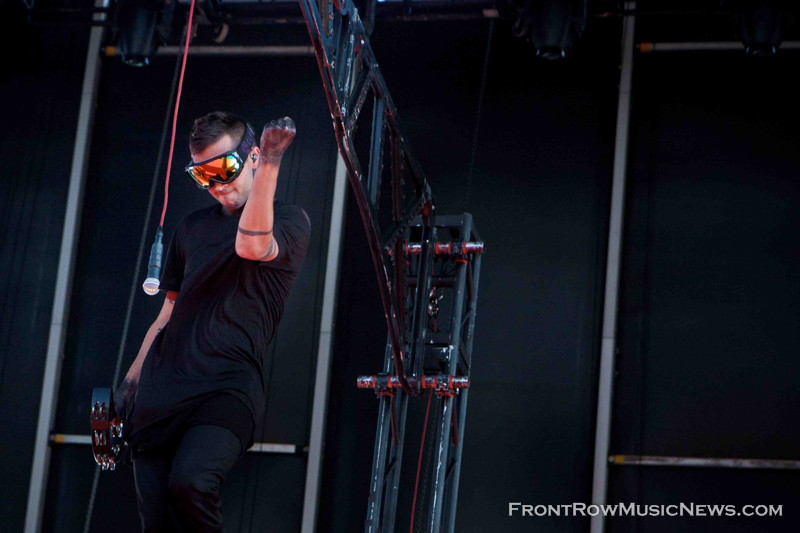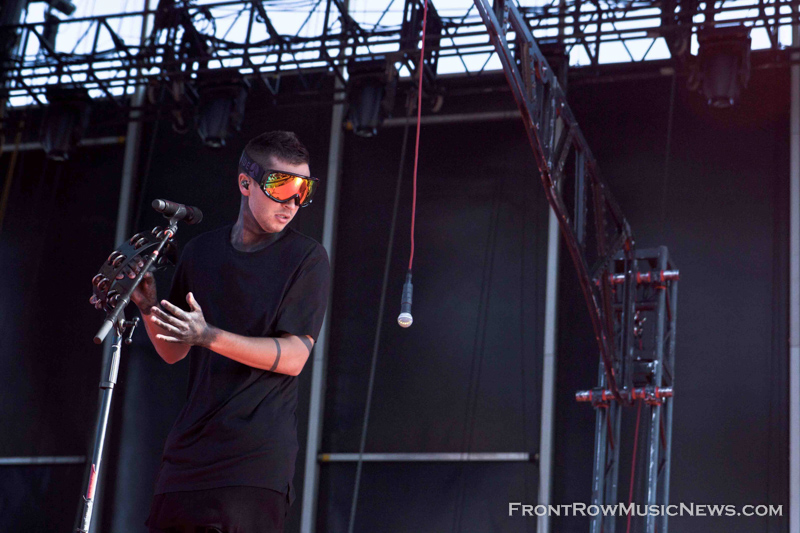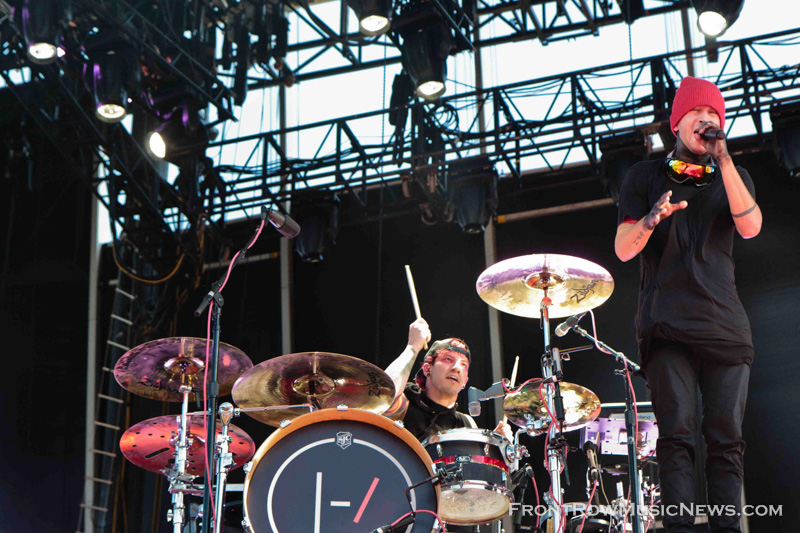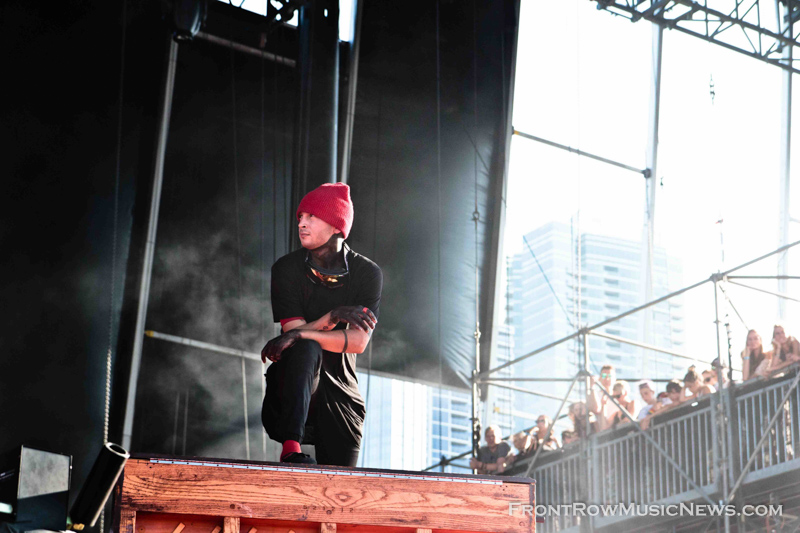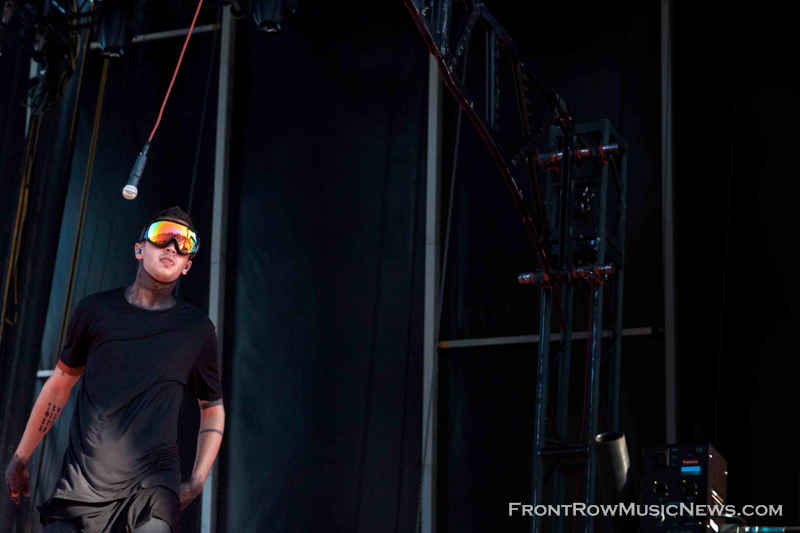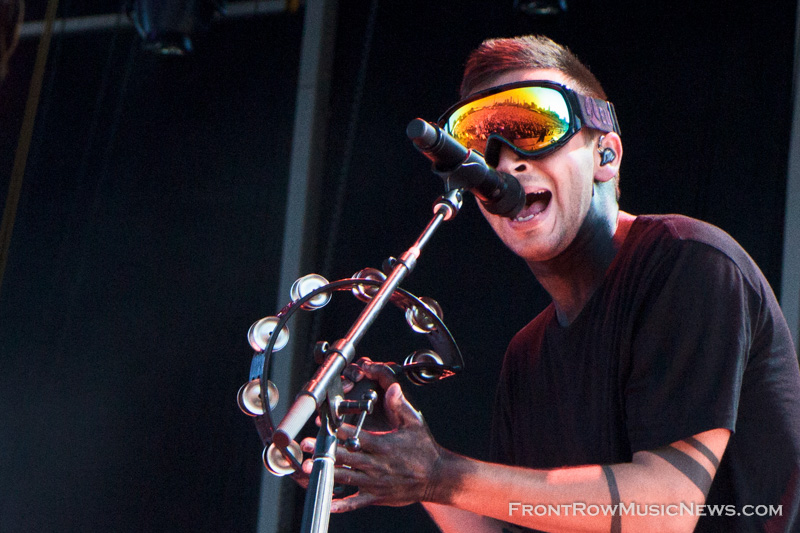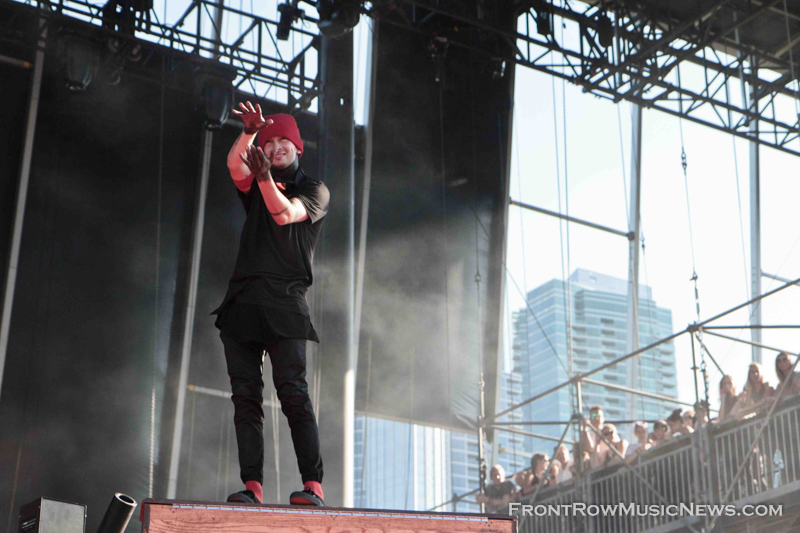 Just like when a good friend comes in to town, Front Row Music News' loves to try and catch one of their favorite artists, twenty one pilots. In the past two years, we've caught twenty one pilots performances in Spring of 2014 at Riviera Theatre, Fall of 2014 at Aragon Ballroom, at 2015 Bonnaroo and now, at 2015 Lollapalooza.  One thing about twenty one pilots, they love performing for Chicago fans. During the Lollapalooza show, Tyler Joseph reiterated that statement saying, "All around the world, I talk to people about playing music in Chicago. You see, we're friends here, some new friends and a whole lot of old friends."
On Sunday, August 2, 2015, after a severe thunderstorm warning forced Lollapalooza officials to evacuated Grant Park, twenty one pilots' performance was delayed by one hour to the new start of 5:30. The area all around the Samsung Galaxy main stage was packed with fans. It was so crowed in fact that you could no longer distinguish which crowd was waiting for the next performance at the Sprint stage or watching twenty one pilots. Making reference to their 2013 Lollapalooza performance, Joseph commented, "We don't get to do main stages very often; I've got to be honest. How we doing? We doing alright for you? You see, we played this festival a few years ago and were off on the side and its one of our favorite shows of all time". This brought on cheers from fans who remembered that day.
With the recent fourth album release, Blurryface in May 2015, over half of the songs performed were from the new album. Although the album was only a couple months old, the fans were singing along to all of them. The set list started out with "Heavydirtysoul" and their third single from Blurryface, "Stressed Out". During "Stressed Out", Joseph sang, "What's my name, what's my name?" In reply, fans chanted back, "My name's blurry face…".  For the song "Ride", Dun brought his portable drum platform out and played it while into the audience held him and the drum set up. Personally, I would have liked to hear live performances of my personal favorites off of Blurryface, "The Judge" and "Goner".
Other highlights of the evenings performance included several of fan favorite songs from Vessel, such as "Guns for Hands", "Holding on to You", "Run and Go", the true story of "Car Radio" and "Trees". Of course, we couldn't forget to mention the always exciting backflip by drummer, Josh Dun, off the piano during "Holding on to You".  Toward the end of "Car Radio", Joseph ran off the stage, through a fenced area in the middle of the audience and perched himself up on a ladder. As he looked down on the many thousands of fans at Chicago's Lollapalooza, he said, "You see, when I got here, I wanted to climb that" pointing to the structure with the lights and speakers, "but they said they'd sue me if I did. So I had to climb this stupid ladder.
In addition to songs off of Blurryface and Vessel, twenty one pilots played a cover song. Not something I would expect from them, twenty one pilots did a great rendition of Bob Marley & The Wailers song "No Woman, No Cry".
Closing the show, with Trees, both Dun and Joseph brought a drum out into the audience as Joseph exclaimed, "All my new friends, all my old friends, let's make this one unforgettable". twenty one pilots was definitely a highlight of my 2015 Lollapalooza experience with another unforgettable performance.
We'll  be looking out for the next Chicago performance by twenty one pilots' Ohio duo, Joseph Tyler and Josh Dun. Keep up on the latest show dates at twenty one pilots website.
About John Kosiewicz
You may also like...