Joe Jonas/Albert Hammond Jr – Select Hospitality and Design Partnership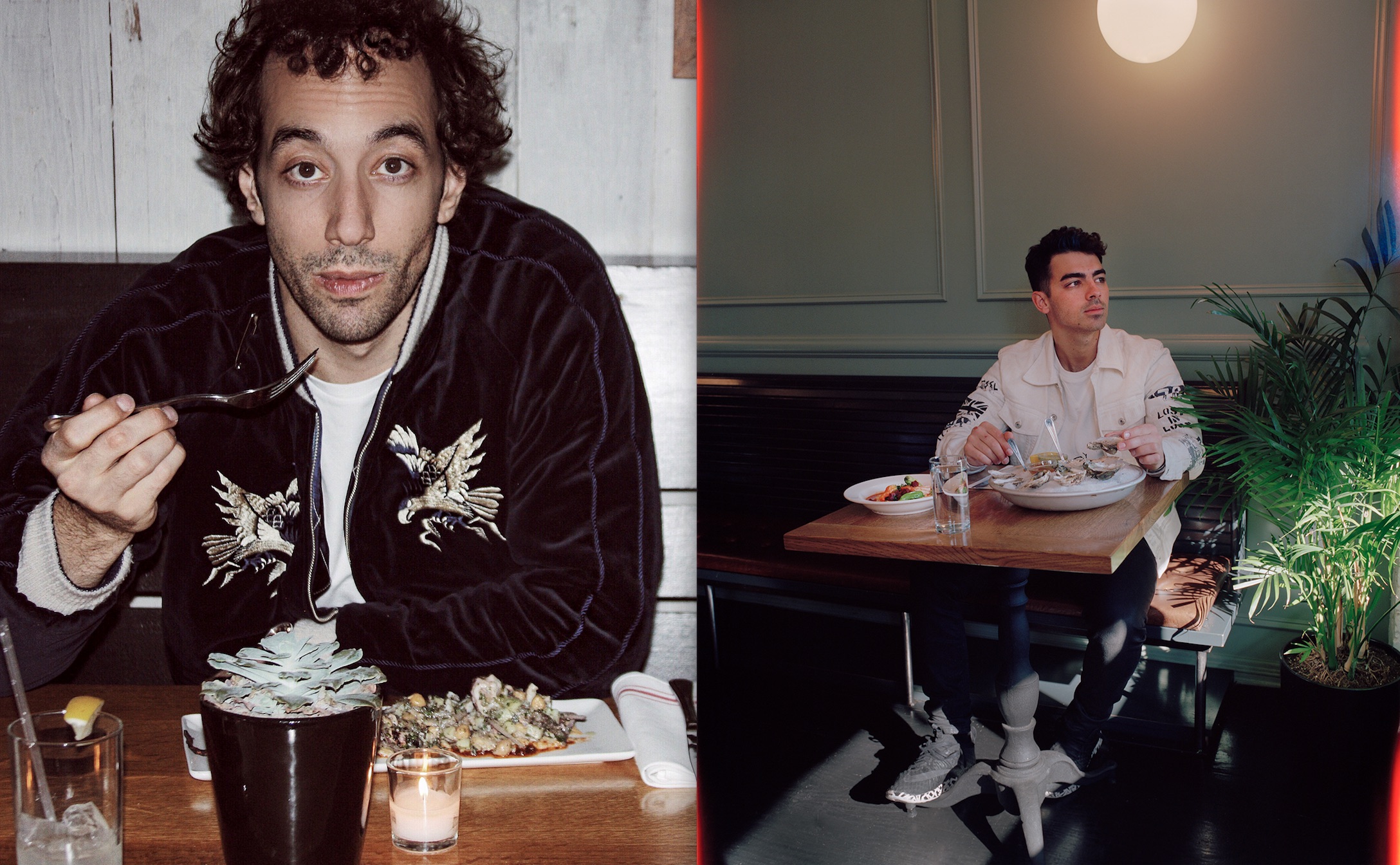 Los Angeles, CA – November 19, 2015 – Select Hospitality and Design (SH&D) – the hospitality company founded by Matthew Hechter and Christopher Brandon – has enlisted Albert Hammond Jr. (guitarist fromThe Strokes and acclaimed solo artist) and superstar/SH&D partner Joe Jonas (DNCE, Jonas Brothers)to serve as official music curators for the group's portfolio of properties, which includes The Heyward in Brooklyn, NY and Hinterland, which recently opened in Santa Monica, CA. They will be responsible for all sound design at these locations, including building custom playlists and curating live music experiences, as well as at future SH&D projects. The two musicians have created sampler playlists, which premiered today on Spotify, to highlight some of their first musical selections for SH&D's locations. See below for a list of featured tracks and listening links.
"Music has always been foundational to Select," noted Matthew Hechter. "When we started, Chris and I personally handpicked the music for all of the restaurants because we wanted it to be a core part of the experience. And, all of our projects in development have some sort of major music element attached to them."
"When Matt approached me about curating vibes at his upcoming and existing restaurants, I couldn't help but see it as an awesome opportunity to share music that excites me with a clientele that has a similar passion for new discoveries. We're starting small, but it has the potential to grow into something very unique and multi-faceted. Matt, Chris and the rest of the SH&D team have a wonderful vision," said Albert Hammond Jr.
"I'm honored to join the brilliant team at Select. They're great friends and we share the same vision of creating a welcome, laid-back atmosphere for our guests," commented Joe Jonas.
Hammond Jr. and Jonas will be involved with the design, build and programming of a recording studio that will be part of the group's new boutique hotel concept in Upstate New York. In addition, they will program a slate of acts for the live music venue adjacent to PBLC TRDE, SH&D's Japanese-inspired pizza restaurant in Costa Mesa, CA, which is slated to open before the end of 2015. The pair will also see that music is infused into the culinary experiences that Select will be designing for several major music festivals.
Albert Hammond Jr. – Spotify playlist – Listen HERE
"Blue And Lonesome" / Little Walter
"Come Un Madrigale" / Ennio Morricone
"No Time" / Jay Retard
"Dream" / Love
"By This River" / Brian Eno
Joe Jonas – – Spotify playlist – Listen HERE
"Masterpiece" / Disclosure, Jordan Rakei
"As Crazy As It Is" / ZHU, A-Trak, Kez Namdi
"The Trouble With Us" / Marcus Marr, Chet Faker
"Adventure Of A Lifetime" / Coldplay
"Come In From The Cold" / Marc Broussard
Tags: Albert Hammond Jr.Joe JonasSelect Hospitality and Design
About John Kosiewicz
You may also like...