Mumford and Sons Perform Largest Gig Outside UK in Chicago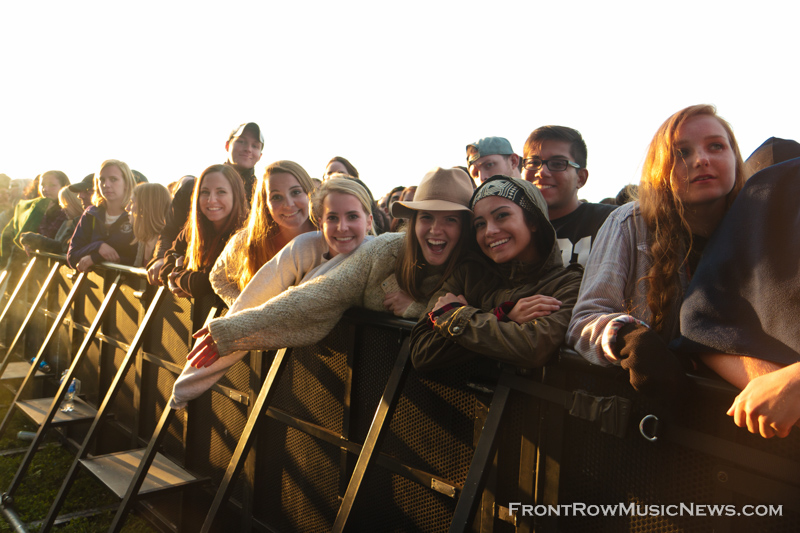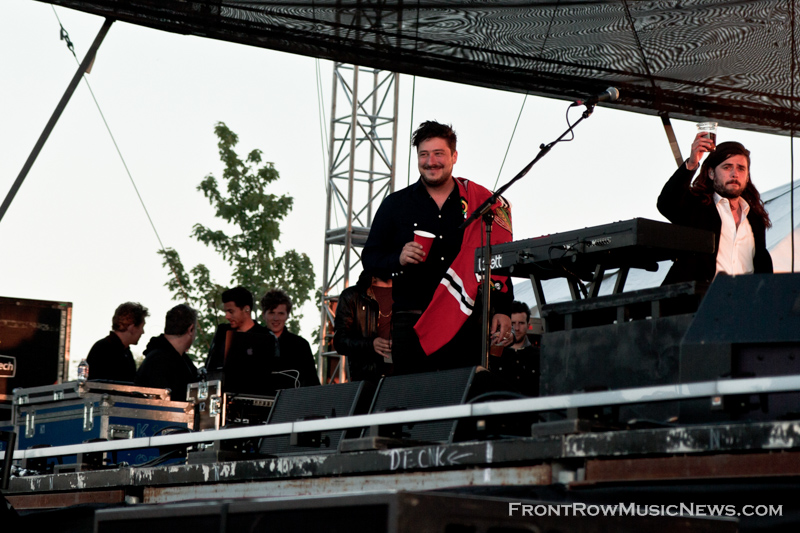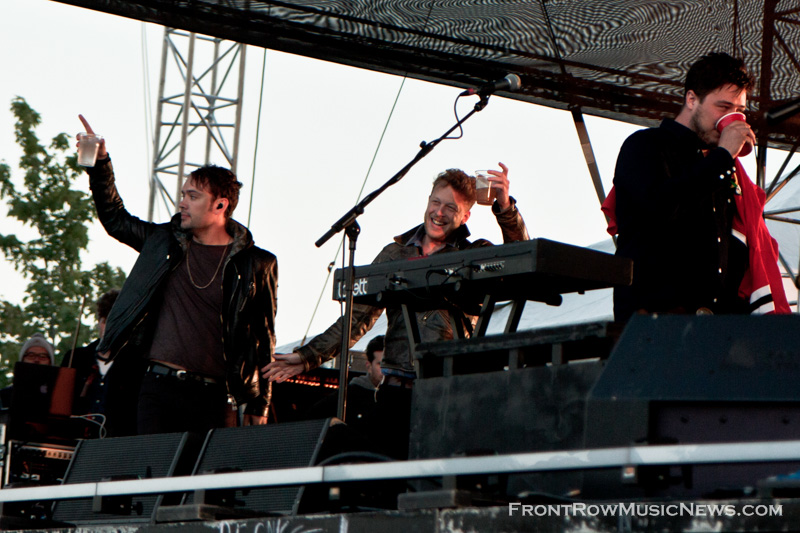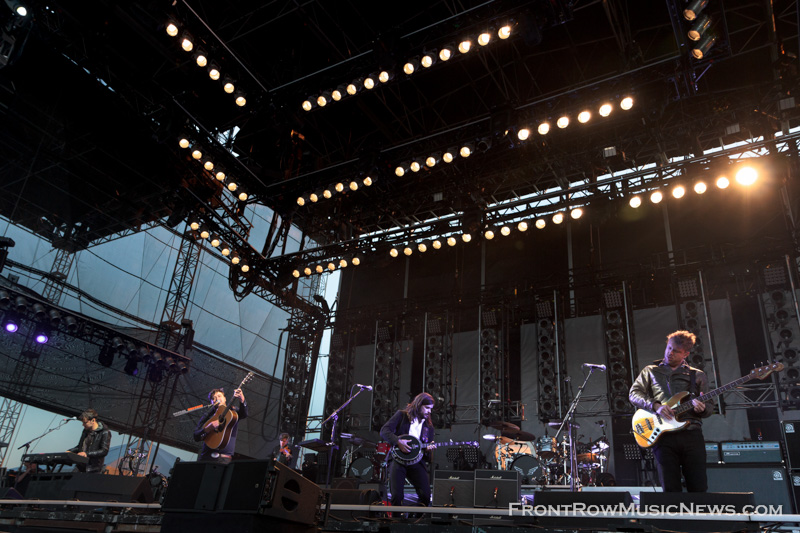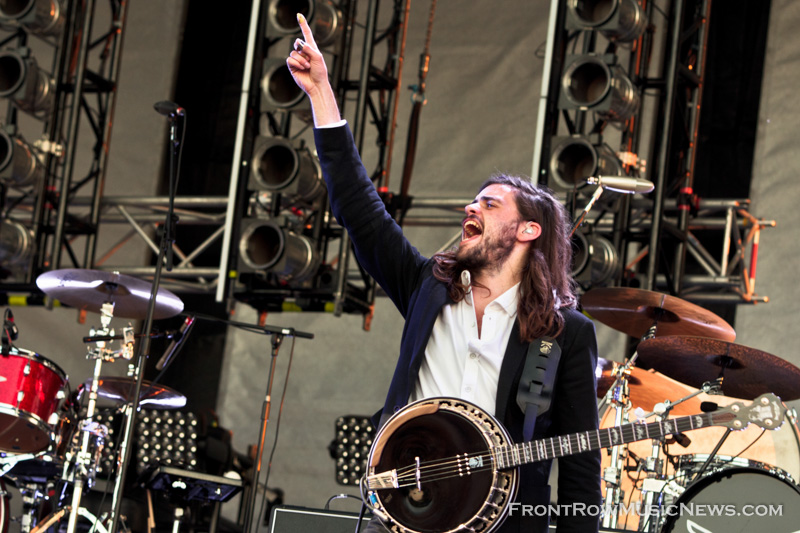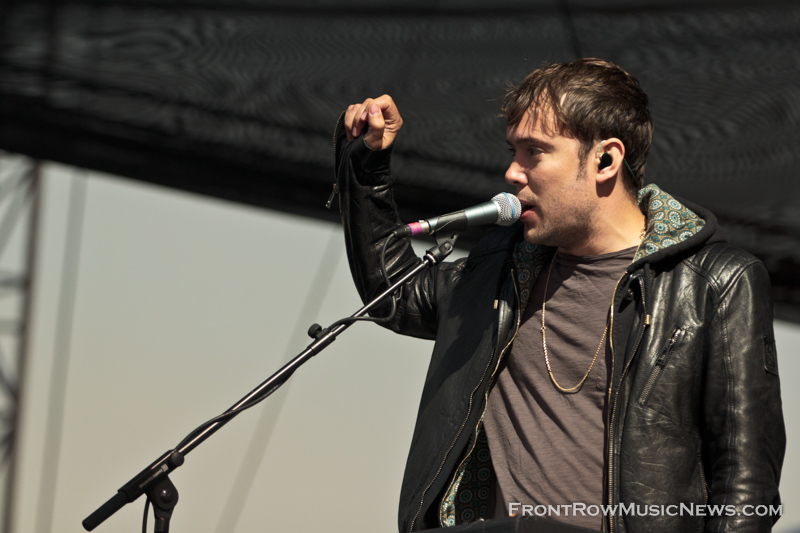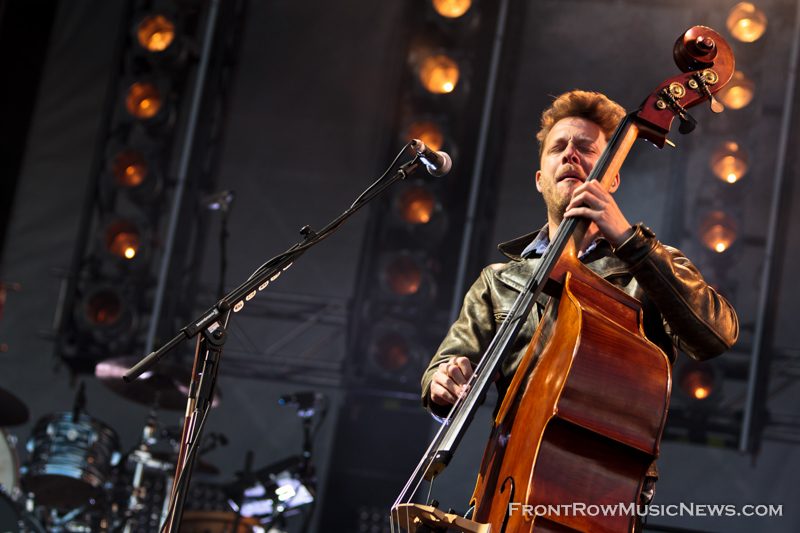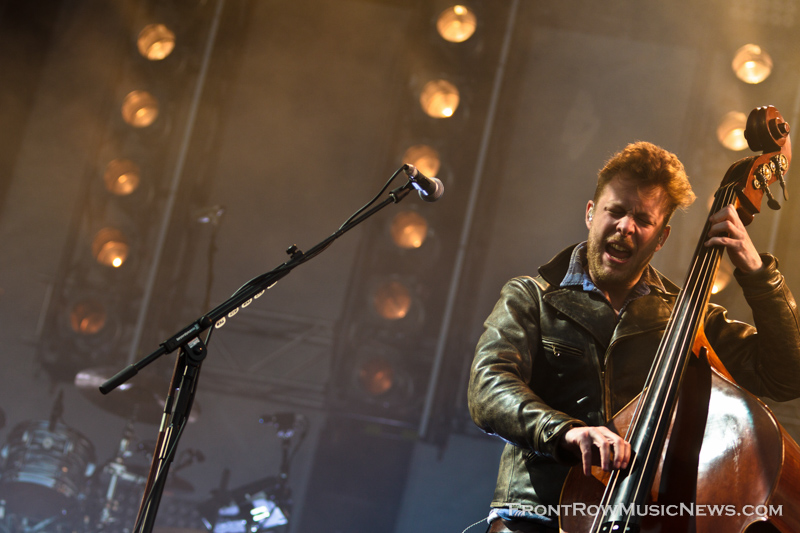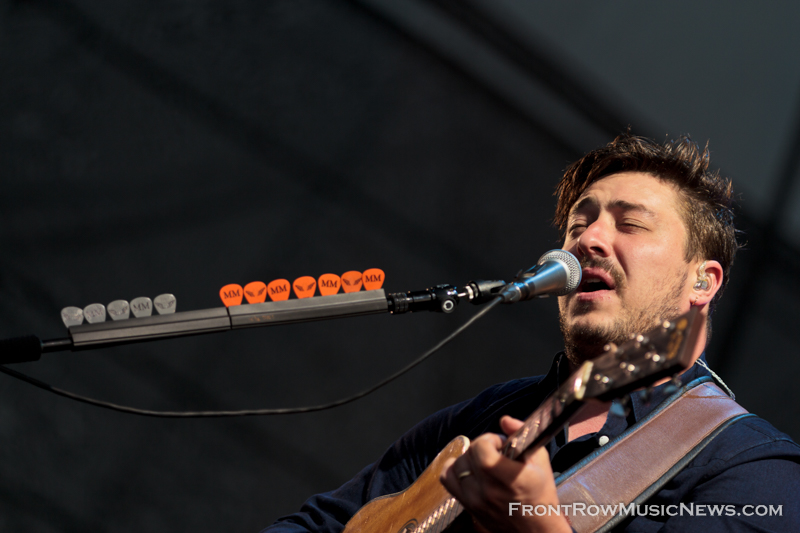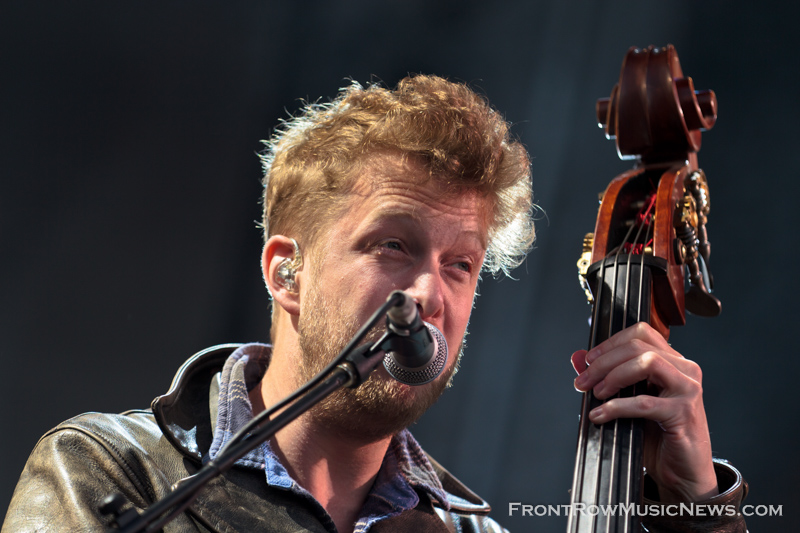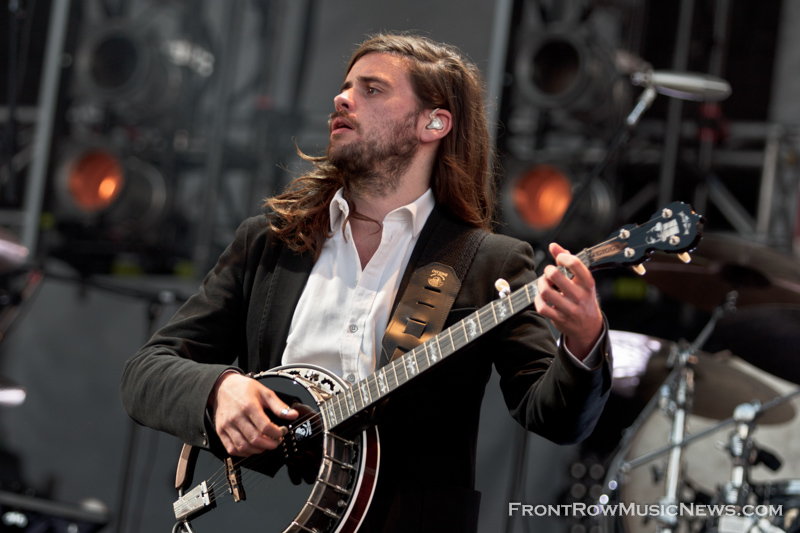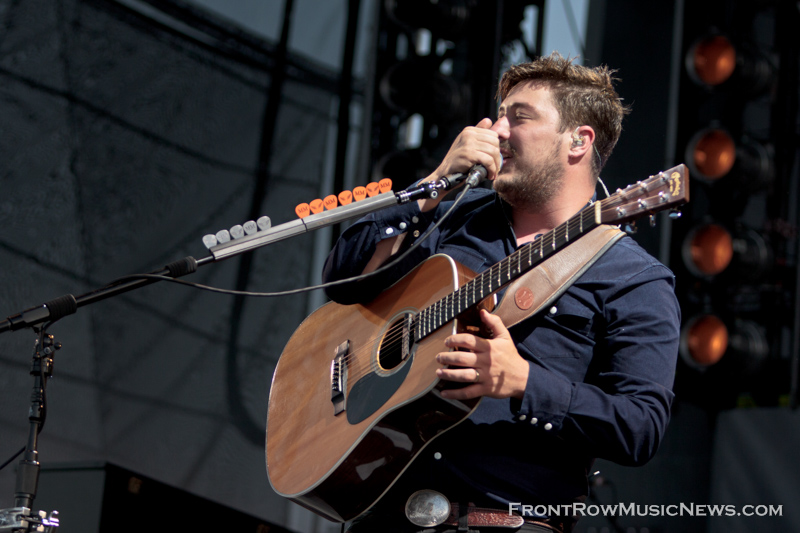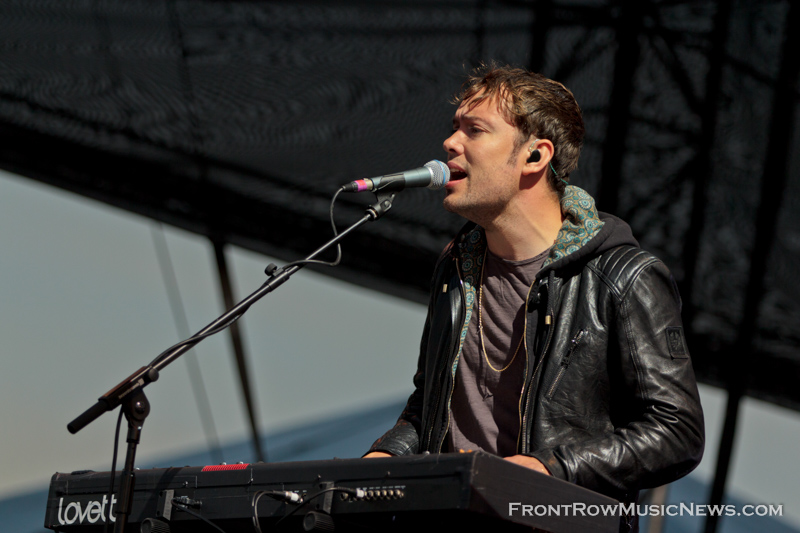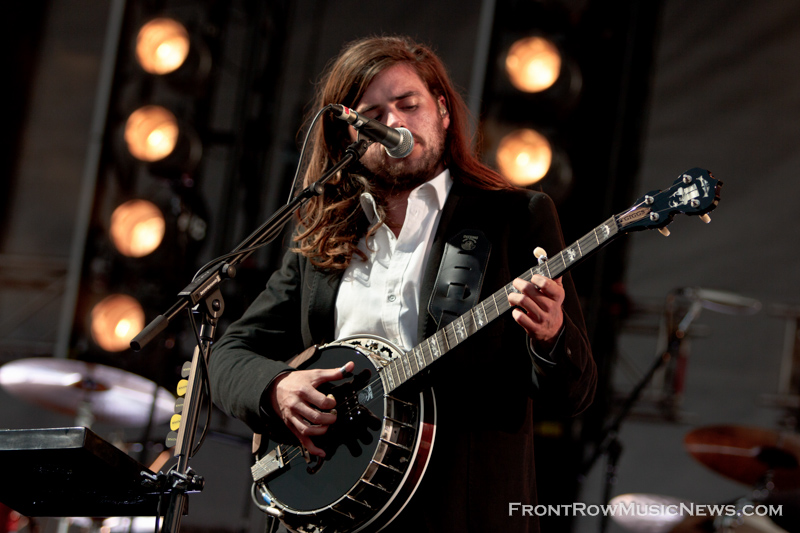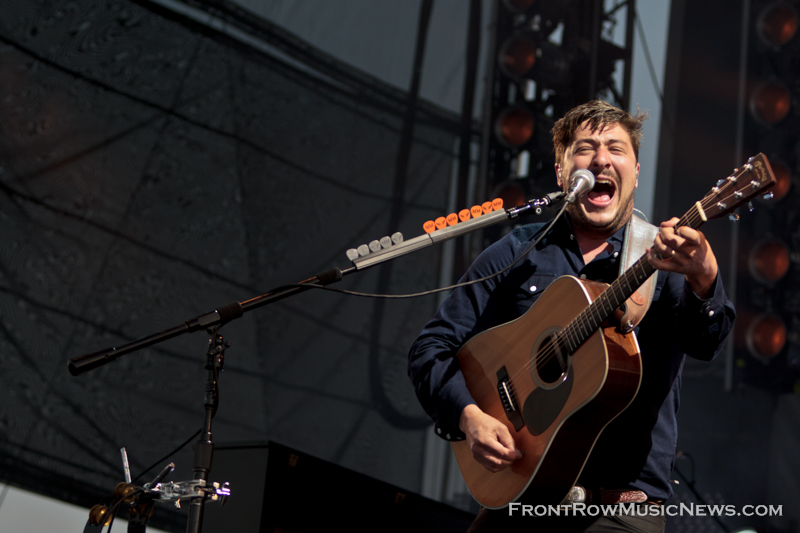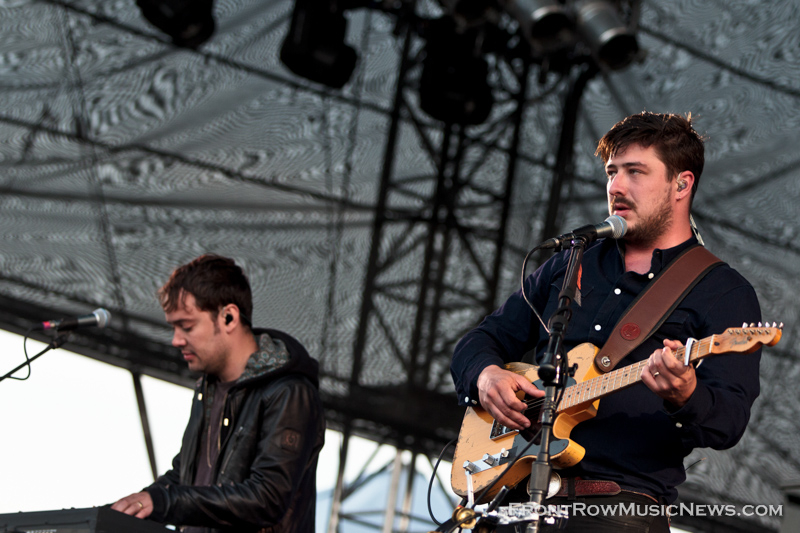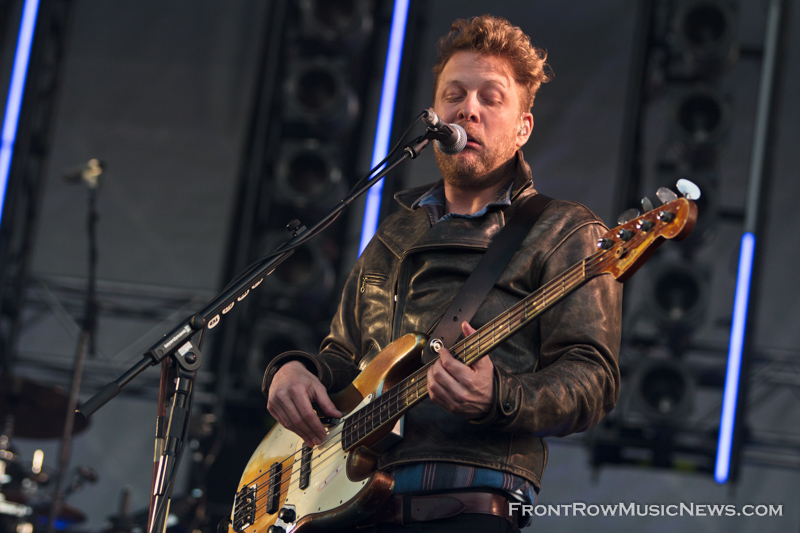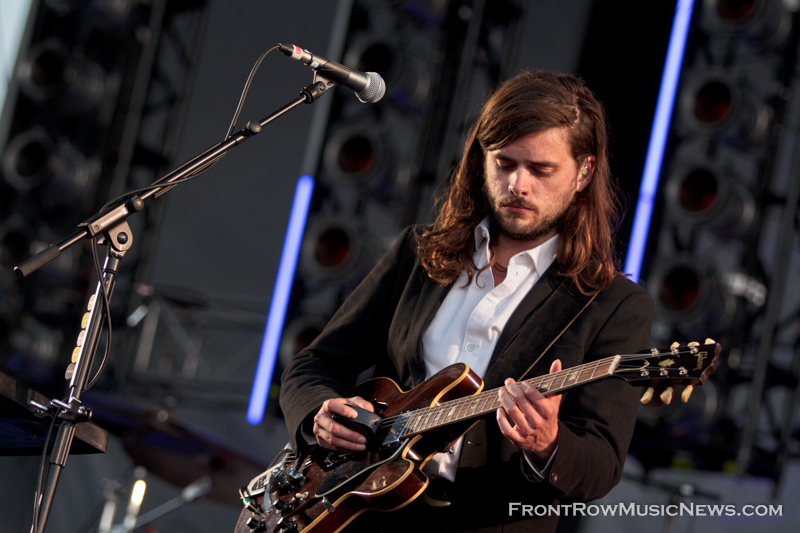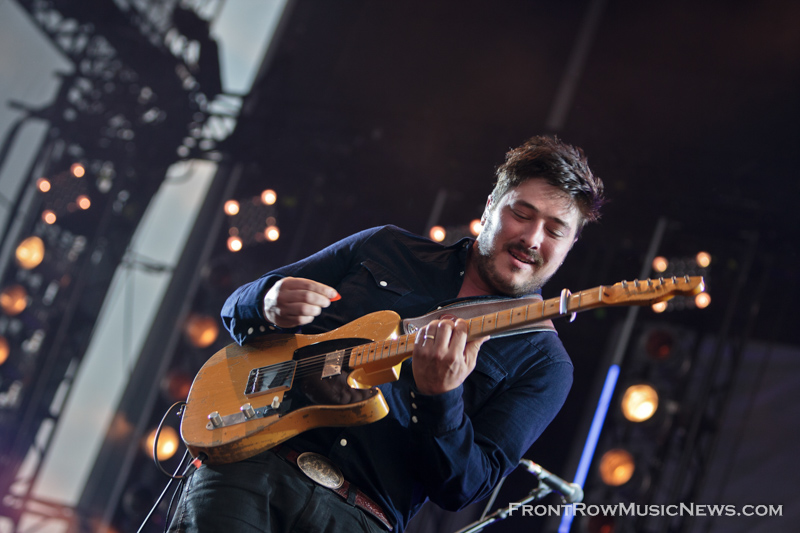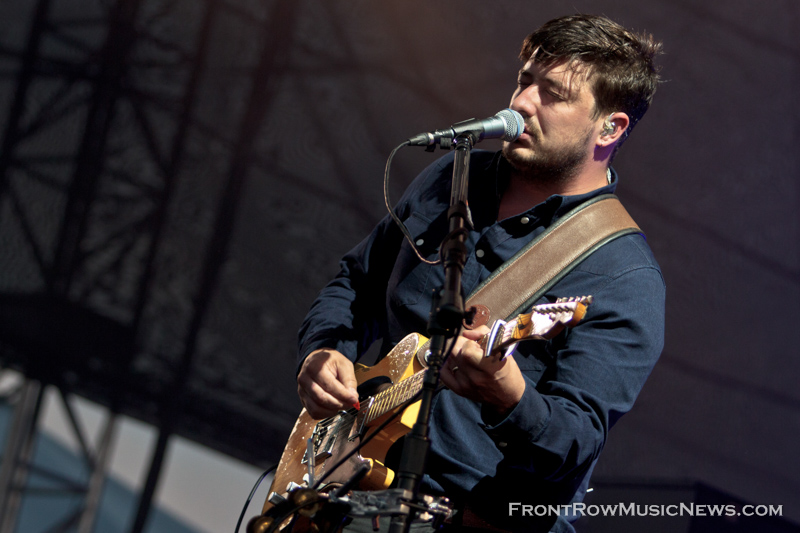 Friday night, London indie folk rockers, Mumford & Sons, put on the largest gig they've ever done stateside, right here in Chicago. Over 30,000 people attended the show at Cricket Hill on Montrose Beach, which was originally scheduled for Wednesday night but had to be postponed due to weather preventing the stage from being built on time. Though a great deal of upset fans aired their grievances on facebook about the rescheduling, those in attendance at "Da Hill" were in good spirits, even the ones who had been waiting since 5 a.m. for a prime spot. The only exception being occasional complaints of long bathroom and beer lines. Smiles were plentiful and as the sun set, the already cool lakefront temperature dropped well into the 50s. But a warmth spread once the foursome of Marcus Mumford (lead vocals, electric guitar, acoustic guitar, drums), Ben Lovett (vocals, keyboard, piano, synthesizer), Winston Marshall (vocals, electric guitar, banjo), and Ted Dwane (vocals, bass guitar, double bass) took the stage, with beers in hand. Frontman Marcus Mumford also carried a Blackhawks jersey, inciting even more cheers from fans when he draped it over his drum kit.
Mumford and Sons kicked things off with "Babel" and "I Will Wait," keeping it old school with the banjo, acoustic guitar, and upright bass, but they eventually traded those in, going electric with "Only Love" and other new material, such as "Wilder Mind" and "Snake Eyes." A few songs in, the guys apologized for all the recent craziness, noting they too were pissed off, but thankful for fans' understanding. Marcus Mumford said, "Well, I'm glad you didn't have plans for tonight, or if you did, you cancelled them because this was too important to miss." Indeed it was. Halfway through the set, the guys took a moment to bring some important Chicagoans on stage, in essence bringing the prior day's parade to them. Members of the Chicago Blackhawks walked out, along with the coveted Stanley Cup to cheers and applause. After a speech filled with thanks, the Hawks asked Mumford and his men to drink from the cup. Winston Marshall and Ted Dwane took some modest swigs, but Marcus Mumford took a generous one, spilling beer all over his face, shaking it off like a wet, shaggy dog. Ben Lovett went last. The Hawks poured beer on his head, like a winning team dumping Gatorade on the coach after winning the Super Bowl. Marcus Mumford then quipped, "Alright, you can fuck off now lads." As the men walked off stage, the audience clapped and chanted, "Let's go Hawks." Mumford smiled in disbelief, adding, "This job is fucking weird sometimes."
The evening brought plenty of other memorable moments. During "Lover of the Light," Ben Lovett shouted, "I want to see your hands, Chicago!" A sea of hands rose up, swaying to the beat. Afterward, Marcus Mumford joked with fans on hill, "I want to know how you're doing in the back? We love you all equally, even if you were late. Joke!" Laughter spread throughout the field. During "Ghosts That We Knew," couples could be seen embracing and locking lips. "Just Smoke" brought a "big 'ole hoedown" with their "brothers" The Maccabees. But perhaps that most stunning moment of the night was when Mumford and Sons asked fans to raise "cell phones, lighters, or candles, if you got 'em" for "Believe." While I didn't spy any candles, a swell of lights poured onto the no longer dark green, making for a breathtaking moment on the hill that most northsiders know as the place for sledding during winter. No doubt this steep hill that has made plenty of magical, snowy childhood memories, will forever be remembered by Mumford and Sons and their fans in attendance as the illuminated hill that made them believe in magic once again.
Towards the end of the night, the guys joked about their conversion to electric, which has left some fans and critics reeling. Winston Marshall told concertgoers the Windy City was to blame for the sound of the new album, Wilder Mind: "We bought these guitars here. Chicago, it's your fault!" I say well done, Chicago because Mumford and Sons' new sound is wonderful! That said, the older songs still hold their brilliance. One such classic beauty is "Dust Bowl Dance." This song seemed especially fitting when fans sang along with Mumford, "I placed all my trust at the foot of this hill / And now I am sure my heart can never be still."
The night ended with a three song encore, well past 10 p.m. After "Hot Gates," fan favorites "Little Lion Man" and "The Wolf" put the cherry on top. People danced and sang along, beers in hand, smiling from ear to ear. Mumford and Sons largest performance outside their home, was simply amazing. Thank you gentlemen for making a stop in Chicago!
Mumford and Sons will be touring Europe throughout July and returning to North America in August. Tour dates are available on Mumford and Sons' website.
Tags: Ben LovettCricket HillMarcus MumfordMontrose BeachMumford & SonsTed DwaneWinston Marshall
About Sarah Hess
You may also like...