Magic Giant Celebrates at Ribfest Chicago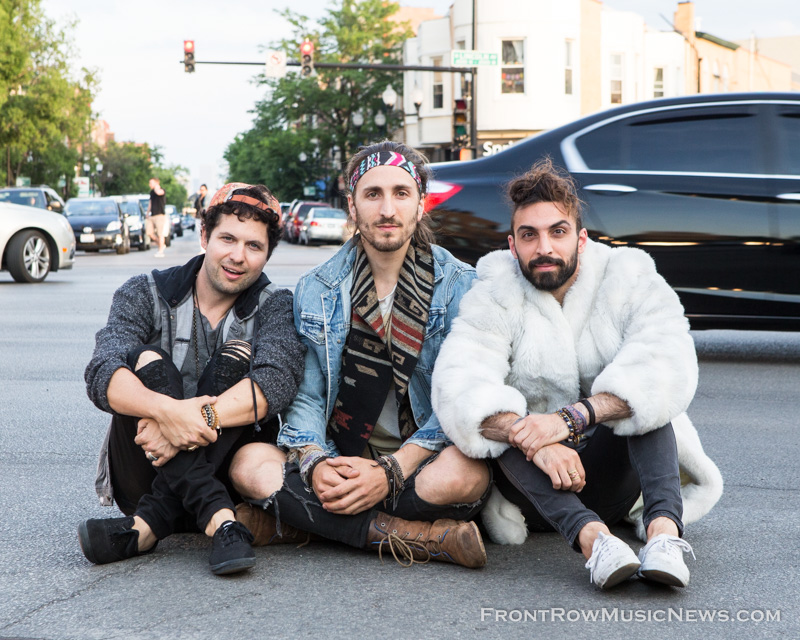 Magic-Giant-Photo-credit-John-Kosiewicz
June 9, 2017 was a special day for Magic Giant. It was lead singer, Austin Bisnow's, 30th birthday. What better way to celebrated, but in the streets of Chicago (literally) as they headlined the first night for the musical festivities of the 19th annual Ribfest Chicago. The line-up for Friday night also included: The Inventors, Greta Van Fleet, Banditos and headline artist – Magic Giant.
Formed in 2014, Magic Giant is an indie, folk, pop band from Los Angeles, California. The band includes: Austin Bisnow on lead vocals, cello, synthesizer, percussion; Zambricki Li on banjo, fiddle, viola, cello, harmonica, mandolin, octave mandolin, acoustic guitar, dobro, lap steel, backing vocals; and Zang on acoustic guitar, cello, bass, percussion, backing vocals. Recently, the group released their debut album, In the Wind on May 19, 2017.
Magic Giant was recently named to Rolling Stones 10 New Artists You Need to Know and we agree, a great new band that you definitely need to see live. Be sure to visit their website for the latest information and tour dates at: MagicGiant.com.
About John Kosiewicz
You may also like...