Aranda at House of Blues in Chicago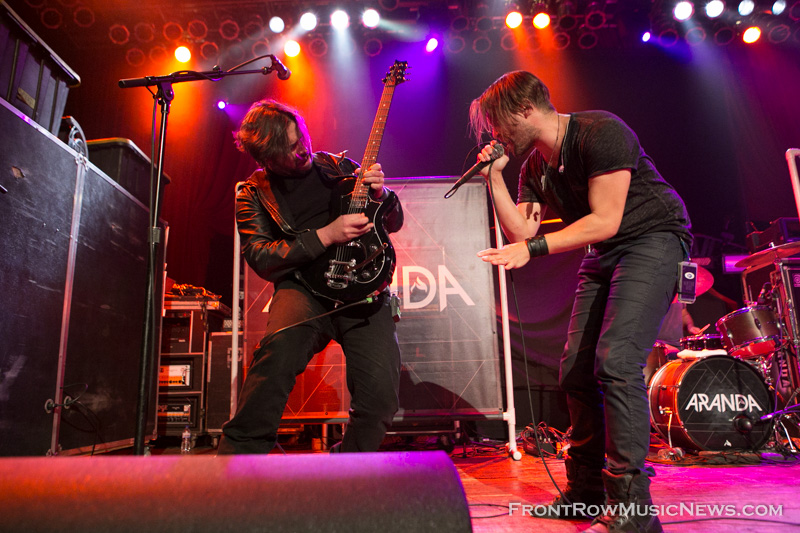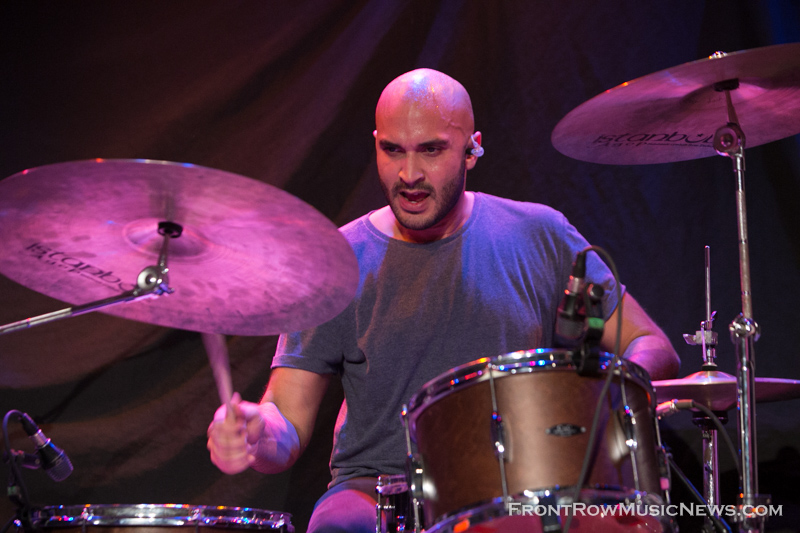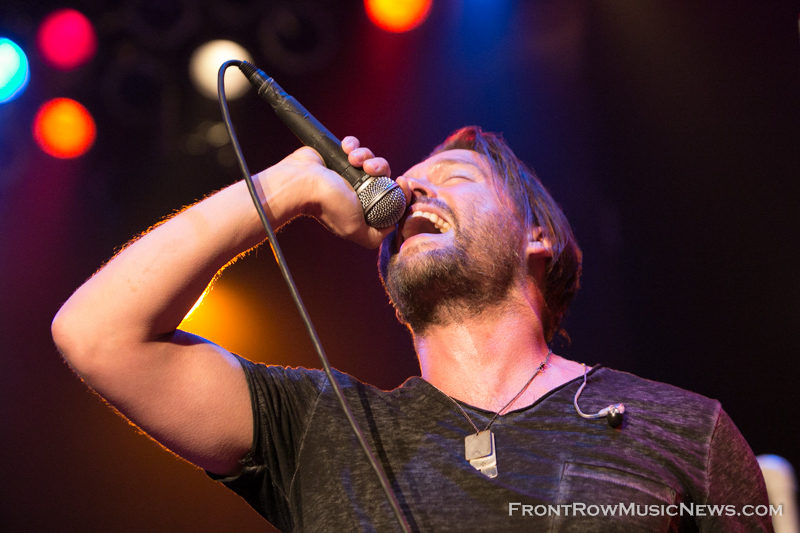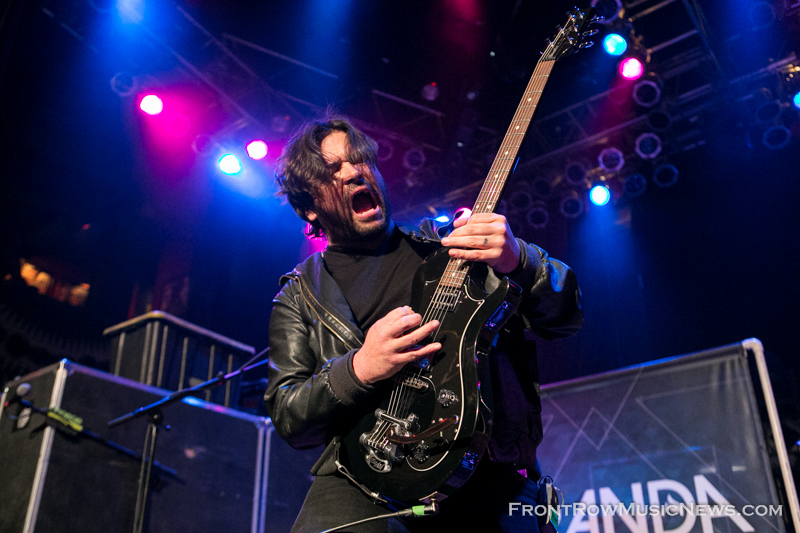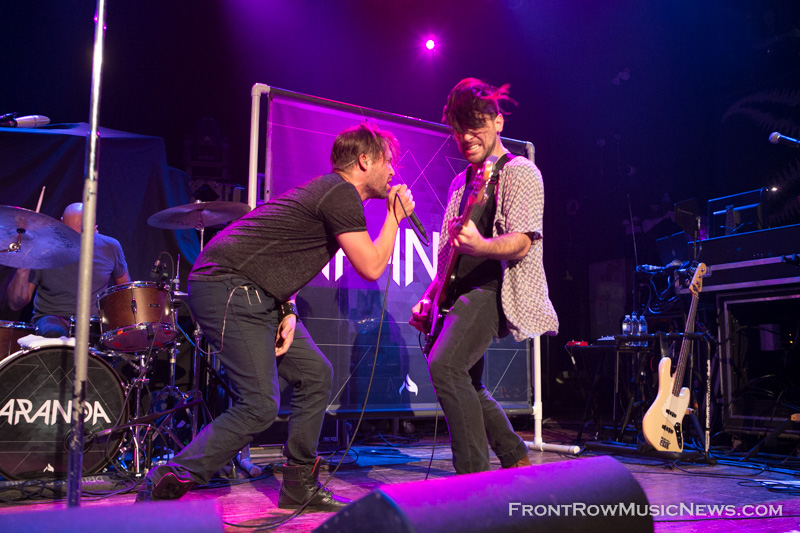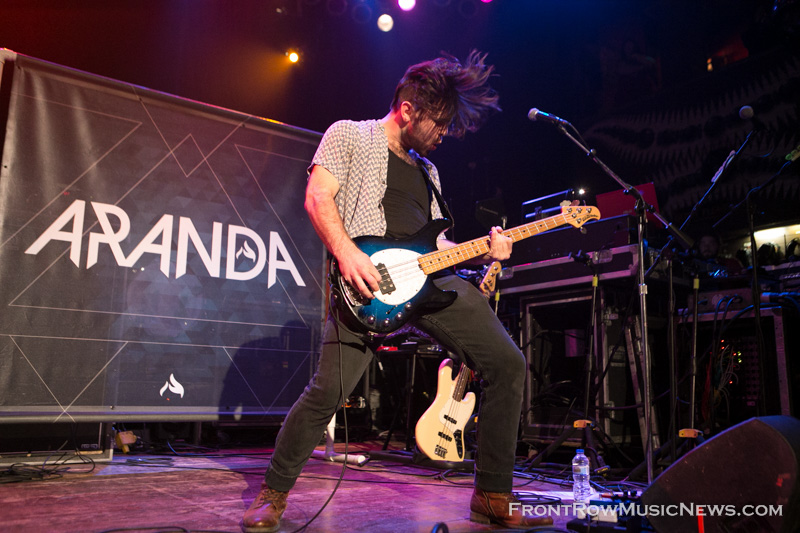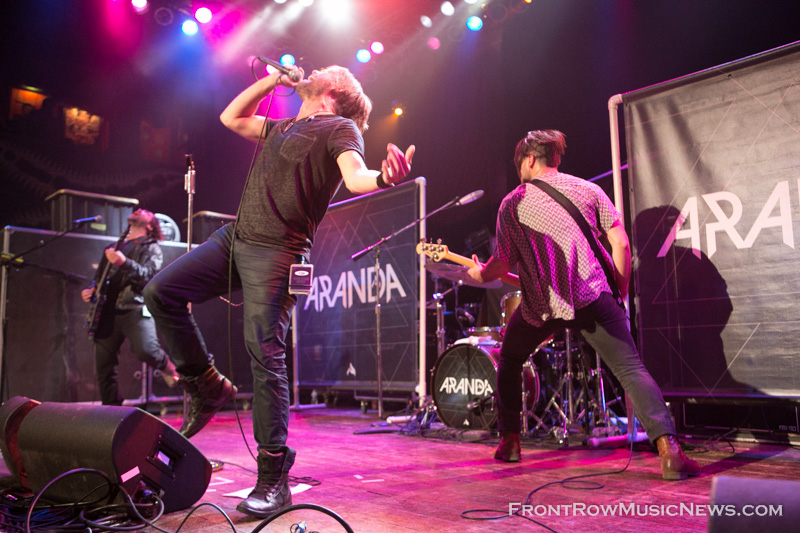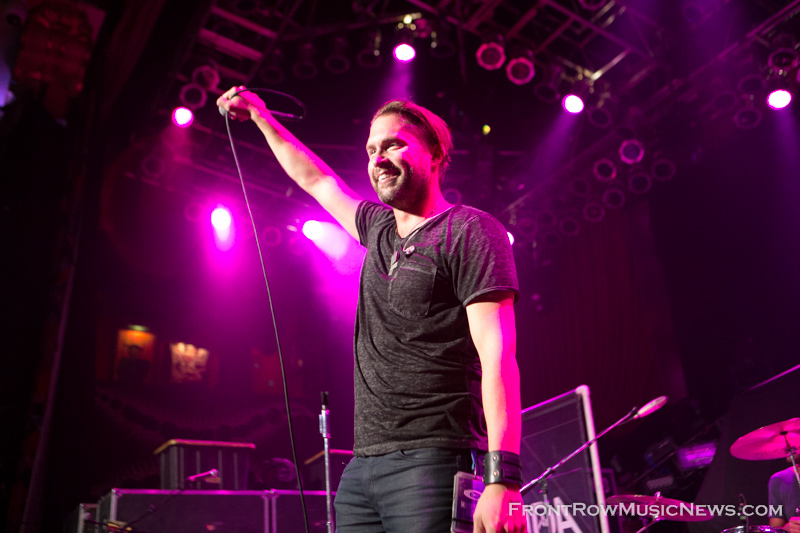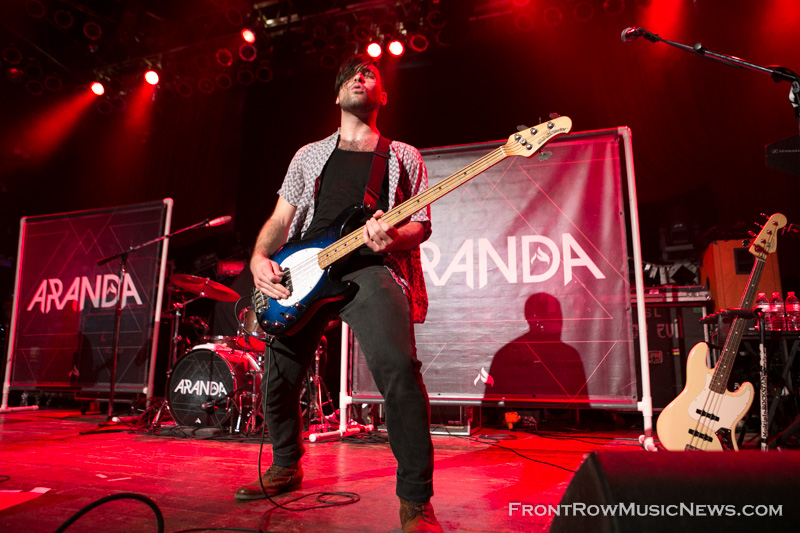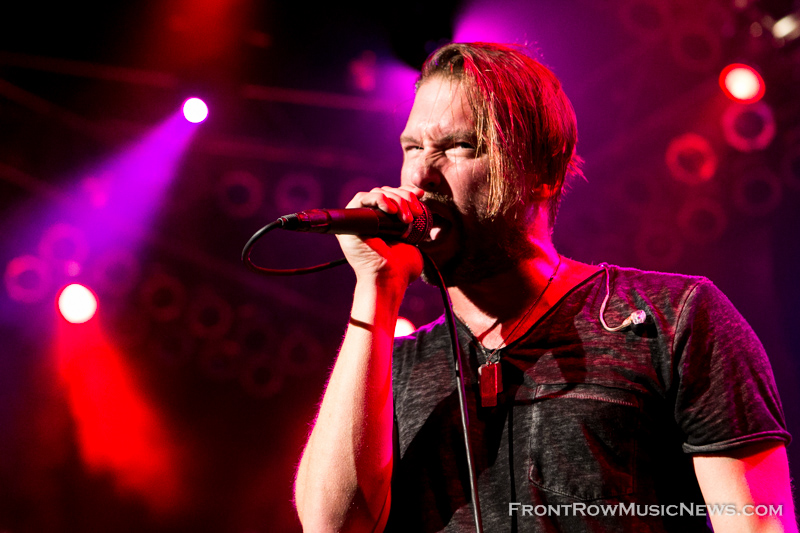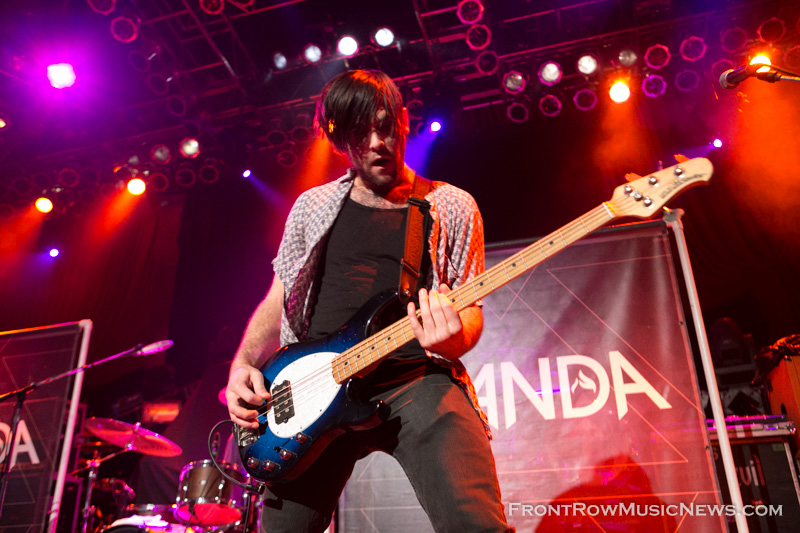 On November 8, 2015, Oklahoma City band, Aranda, performed their explosive show at the House of Blues in Chicago. Consisting of brothers, Dameon on guitar and Gabe Aranda on vocals, along with Mike Walker on drums and Raul Alfonso on base, they brought their hard-hitting combination of rock, funk, and soul music to the capacity crowd in support of the Theory of a Deadman Blows Tour.
The night's set list included a sprinkling of songs from each of Aranda's three albums. From their recent 2015 release on record label Wind-up Records, Not The Same, singles "Don't Wake Me" and "We Are The Enemy" were played, as well as "Dead Mand Running" and "Not the Same." Off the sophomore album, Stop the World (2012), they selected "One More Lie" and "Stand".
Aranda closed the night's set with a song from their original self-titled album, Aranda, called "Whyyawannabringmedown". If that song's title sounds familiar, you are correct in thinking so. The original American Idol winner, Kelly Clarkson, covered Aranda's song, along with title track, on her album, "All I Ever Wanted."
However, the Aranda brothers were not done performing in Chicago. They were called back to the stage for a little fun alongside Pop Evil. Joined together, both bands performed a cover of Tom Petty's song, "I Won't Back Down". It wasn't obvious who was enjoying it more, the fans or the bands. Either way, it was definitely and unforgettable show.
Next time Aranda is in your town, be sure to catch them live. Check for tour dates and the latest information at the Aranada website.
Tags: ArandaHouse of Blues
About John Kosiewicz
You may also like...